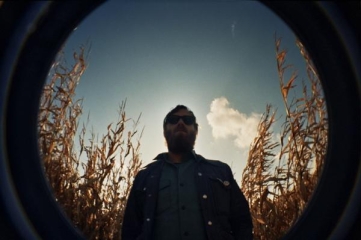 Seeing a successful solo project originate from a duo is not all that surprising. When a group revolves around the vision and talents of only two individuals, each one has a tendency of growing accustomed to manufacturing an independent thought before relaying it to the other member with sentiments of approval or disapproval. For half of a duo, transitioning to a solo project involves little more than cutting out the influence of a second party on one's initial ideas. With that being said, seeing a solo project originate from The Black Keys is even less surprising, as few will question either member's ability to craft something worthwhile on their own. The renowned blues-rock duo from Akron, Ohio is a generally tidy example of a group whose workmanship relates distinctively to a duo in which there is not one unquestionable leader. Dan Auerbach may be the most recognizable half as the lead guitarist and vocalist, but Patrick Carney has a role that is just as vital. After all, it is difficult for most contemporary blues-rock to exist without a rhythm section or some form of immaculate production, whether its intention to make things sparkle or soak in grittiness. For the type of blues-rock that The Black Keys have created so masterfully since their 2002 debut, The Big Come Up, gritty infectiousness was often more prevalent than subtle beauty or mid-tempo ballads. And while the duo has been undeniably successful in doing just that, Auerbach must have figured that any alterations should apply to a solo project that fans have been considering imminent for several years now.
The perception that Auerbach was going to eventually release a solo album had nothing to do with any sort of instability regarding The Black Keys, but rather in the fact that Auerbach's creative vision is much too expansive to be restricted to a single project in which a consistent sound has already been presented, tinkered with, and applauded for. While it is true that Auerbach's solo debut, Keep It Hid, encompasses a more eclectic presentation than the surefire success of The Black Keys' previous releases, the stylistic departure is not stark enough for any separate comparisons than those of which originally fit The Black Keys. Once again, blues is the most prominent fixture, with the slight tinges of soul and folk being the effect of Auerbach's longtime adoration for Junior Kimbrough. Born to a musically adept family, Auerbach spent his high school days getting acquainted with blues legends through his father's vinyls. Blues stuck with him, especially as he learned to play the guitar throughout high school. As Auerbach explains though, garage-rock and most forms of contemporary independent music never struck him. For a group like The Black Keys that creates a very accessible blend of blues and indie-rock, many fans are probably wondering how their sound became the way it did. Well, like all successful duos, the other member's influence on the group showed in more ways than the rhythm section.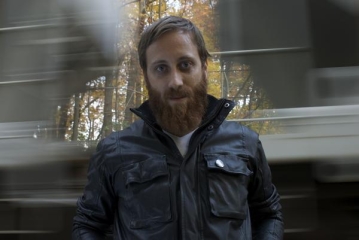 As a studious example of the benefits of a compatible duo, Carney's knowledge of indie-rock allowed him to present Auerbach's blues-oriented approach in a light that appealed to those who are not the most blues-centric. Auerbach's songwriting showed tremendous talent in even its barest form, but his collaboration with Carney often proved vital toward The Black Keys' accessibility and universal renown. Due to this mutually beneficial collaborative entity, many followers of The Black Keys have been curious as to the sound of Auerbach's solo album for quite some time. How would he sound without Carney at his side? Would it be sloppy blues-rock, an overdone attempt at falsified indie-rock, or something entirely unpredictable? Many pessimists would wonder such statements aloud without taking into account Auerbach's ability as a songwriter, a talent that has shown consistently on The Black Keys' five LPs. Sure, Carney's contributions were vital, but one has to assume that Auerbach has taken in plenty of experience over the past seven years to produce something impressive on his own. Keep It Hid shows this all right, resulting in an album that may very well exceed the quality of the two most recent Black Keys LPs. Such a statement may arouse controversy among the band's ardent fanbase, but it is difficult to argue against an album that contains such a successful fusion of blues, folk, and indie-rock from a man who wrote and played nearly every moment of the album.
From the heartbreaking acoustical "When the Night Comes" to the raucously engrossing "I Want Some More", Keep It Hid presents a wide variety of material that excels in aspects of eclectic, melodic, and lyrical relevance. That there was some doubt about Auerbach's stylistic decisiveness on Keep It Hid now seems laughable, as he is able to retain his trademark ardency over styles both melancholic and volatility fervent. "I Want Some More" is led by a chugging mixture of hazy bass lines, psychedelic reggae-tinged keys, and a howling guitar that accompanies Auerbach's lengthy croon on a seamless level. The occasional percussive silence leads the way for a chorus that sounds like some possessed gospel choir, led prominently once again by Auerbach's distinctive croon. Multiple guitar solos establish some necessary variety on a track whose addictive tendencies mainly rely on fluidly integrated guitar riffs and elusive keys. Though more subtle in its effectiveness, "When the Night Comes" may in fact be the most beautiful effort on the album. Guided by a single acoustic guitar and a slightly faded backdrop of a synth pad, the track's beauty is mainly found in its simple but eloquent message. "Don't be afraid," Auerbach says as he caresses the listener's ears. Its focus on love is distinctive and easily accessible. "The one who knows you, the things you do, when the night comes," he says, eluding to a love that comes around once a lifetime.
For those more enamoured by Auerbach's giddily electric material, efforts like "Whispered Words" and "Mean Monsoon" flow with the blues-rock croon that propelled The Black Keys to widespread acclaim. However, if there was another track to compete with the high level of beauty that "When the Night Comes" accomplished, "Goin' Home" would seem like a good choice. "So long, I'm goin' back home," he sings over a more tenderly incorporated acoustic guitar. The accompaniment here appears even more minimal, but Auerbach's heartfelt lyrics and effortless voice makes even the most simplistic of efforts flow with genuine sentiments. It is a perfect closer to an awe-inspiring album, one that stands alongside even The Black Keys' most renowned material.
——————————————————————————————
Dan Auerbach – When the Night Comes

[audio:http://mineorecords.com/mp3/dauer-whe.mp3]
——————————————————————————————
Dan Auerbach – I Want Some More

[audio:http://mineorecords.com/mp3/dauer-iwa.mp3]
——————————————————————————————
——————————————————————————————