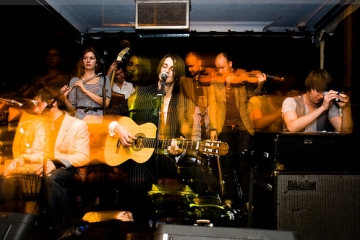 When the time occurs in which technology overtakes many basic human functions and automation becomes a habit, many futurists claim that we will revert into something of a "leisure society". John Maynard Keynes, one of the forefathers of macroeconomics, projected that most modernized countries would see a decrease in work time and an increase in leisure time, so much that in 2030 we would have more days off than at work. "We shall do more things for ourselves than is usual with the rich to-day," he wrote in an essay from 1930, "only too glad to have small duties and tasks and routines." As glorious as a four or five-day weekend sounds though, the chances of this arising within 25 years are quite marginal. Critics claim that Keynes failed to account for people's relative needs, which are things that people want but are not required to have. Someone could likely live a similar lifestyle from working only three or four days per week now, but it would be very doubtful that they would have the extra expenses to buy things like iPods, stereos, and other products that are nice but not necessary. Also, in our current economic situation, there are people that would gladly take up a well-paying occupation that requires five or six days per week. This "leisure society" seems farther away than when Keynes first envisioned it, but that does not mean that some people cannot yearn for it through artistic means.
This background information can certainly be useful for discovering the origins of The Leisure Society's name, but what it does more importantly is assist in identifying their desired sound and how they achieve it so successfully. Perhaps the group says it best in their own words, clarifying that "they strive for a time of relaxation through automation, for a moment when they can hold their table tennis bats aloft and salute modernity". Much like Keynes, their desire for a world in which people are judged by their qualitative actions and not by how long they sit in a cubicle is prevalent. Whether one is best judged by what they do in their free time or how well they perform in a menial occupational task is an argument that cannot be won due to subjectivity. It is also an argument that everyone from economists to philosophers can jump into. As for the boys of The Leisure Society, they present their ideology quite clearly. Through glimpses of luxurious chamber-pop and melodic folk music, they present listeners with a ceaselessly soothing style that is made memorable by lead vocalist Nick Hemming's delicate voice and naturally infectious songwriting. Simplicity is a concept that The Leisure Society proclaim throughout the album, both in their charming songwriting and lyrical content. Whether they sing of yearning for the days when "life was so much simpler" in "Love's Enormous Wings" or the overemphasis on assigned tasks in "A Short Weekend Begins With Longing", it is evident that this British collective value enjoyment through the simple things in life, those in which people often overlook because of demanding schedules and occupational conformity.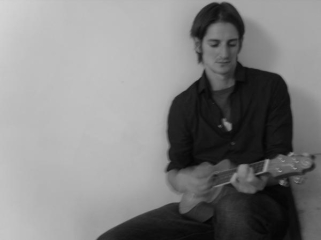 "Turned into stone, all the people they had known," Hemming sings on the effervescent, string-led "A Short Weekend Begins With Longing". "Lost on their way through a world of blank expression," he continues. "No one made the time, everybody had their reasons." The lines seems conventional enough under the caressing strings and gently plucked acoustic guitars, but for Hemming it is a summation of the album's thematic approach. As they attempt to define the separation between work and leisure time (weekdays and weekends), it is impossible to avoid the sheer charm of The Leisure Society's songwriting and general stylistic approach. What they have done so effectively is mix stellar orchestration with compatible lyrical sentiments to create an album that reaps from cohesion, resulting in a perfect mood piece. Abrasiveness is not found on one note throughout the 11 tracks on their debuting The Sleeper, showcasing the meticulous craftwork of Hemming's songwriting. Chamber-pop may be the most readily available genre to clump this one into, but an additional emphasis on folk, country, and pop makes attempting to singularly classifying The Sleeper a futile effort. Though the lyrical focus, structural tendencies, and choice of instrumentation is consistent, longtime fans of Hemming should be hardly surprised that he has offered up enough variety to excite listeners. After all, The Leisure Society's frontman has been around for quite awhile, and this looks to be just the thing that will lead to his recognition beyond the island of Great Britain.
Even though his best days are still ahead of him, the story of Hemming's career is quite an interesting one. His first project was an indie-rock group by the name of She Talks to Angels, a short-lived outfit that lasted from 1990 to 1993. The interesting thing is that it featured actor/director Paddy Considine and director Shane Meadows before they became stars in the UK. Considine has starred in a few great movies like In America while being featured prominently in films like Hot Fuzz and The Bourne Ultimatum, while Meadows is considered one of the most promising directors in the UK after directing the already cult-classic Dead Man's Shoes and the universally acclaimed This Is England. The demise of She Talks to Angels was rooted in both of their desires to pursue film, a belief that proved to benefit both of them and Hemming in the process. Since they were former bandmates, Meadows let Hemming write the music for two of his films, A Room for Romeo Brass and Dead Man's Shoes. After spending some time in the '90s with bands like The Telescopes and Unisex, he began constructing the initial stages of The Leisure Society. The group's debut single, "The Last of the Melting Snow", was released this past December to a warm reception among British radio shows. The second single, "A Matter of Time", will be released on March 16th, precisely one week before the release of the album itself, The Sleeper.
While The Sleeper offers plenty of memorable songs, the one that most immediately captivated me was "Love's Enormous Wings". The bare effort of a ukulele eventually finds itself complemented by an upright bass, woodwinds, and sparkling keys, paving the way for the song's excellent development. The melody tends to repeat itself throughout the entire track, with the instrumental additions of a new string arrangement or woodwind accompaniment establishing the subtle melodic alterations. Considering that it is so beautiful though, it is hard to complain. Hemming's vocals carry this one with extravagance and bliss. "Oh, once life was so much simpler," he sings. "I had a heart, she owns it now. I'll get it back some day." The lyrical tone is melancholic and reflective, but the arrangement suggests otherwise in its briskly infectious delivery. If anything, the track perfectly summarizes how The Leisure Society are able to craft beautiful gems using little more than conventional structures and highly melodic instrumentation. Well, let us not forget Hemming's stellar songwriting as well. On The Sleeper, all of these forms are showcased in an accessible and memorable manner that should have listeners coming back for more, whether they are in the middle of a workday or just beginning a weekend. The Leisure Society fit nicely on both occasions, even if they tend to be partial to the latter.
——————————————————————————————
The Leisure Society – Love's Enormous Wings

[audio:http://mineorecords.com/mp3/lsoc-lov.mp3]
——————————————————————————————
The Leisure Society – A Short Weekend Begins with Longing

[audio:http://mineorecords.com/mp3/lsoc-ash.mp3]
——————————————————————————————
The Leisure Society – The Last of the Melting Snow

[audio:http://mineorecords.com/mp3/lsoc-las.mp3]
——————————————————————————————