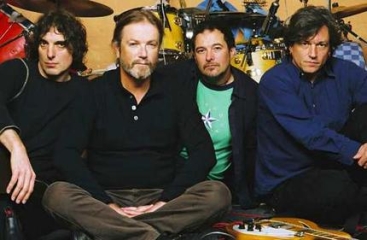 There are few active bands that have released material as often and consistently as The Church. They have averaged an album every year or so since their 1981 debut, releasing over 20 albums and a handful of EPs over the span of 28 years. While it is impressive that the core members have remained throughout the entire duration and they continue to work well and often together, it is their consistency that has allowed The Church to be widely considered one of the best Australian bands of the past two decades. Western fans are likely to associate The Church with their 1988 hit single, "Under the Milky Way", rather than their albums as a whole, but I urge those that are not familiar with the group's large body of work to check out their classic albums; these include Starfish, Heyday, and their first two albums, Of Skins and Heart and The Blurred Crusade. While these four were all released in the '80s, The Church have released some surprisingly strong material in the '90s. It is practical to say that they are one of the few groups that have released albums consistently since the early '80s without one dud to their name. The only immediate group I can think of that resembles such success is The Pet Shop Boys, as even the greatest bands seem to have a misstep or two along the way.
Much of The Church's consistency can be attributed to the immense talent of the three core members, Steve Kilbey, Marty Willson-Piper, and Peter Koppes. Not surprisingly, each one has seen success as a solo artist. As the lead singer, lyricist, and bassist for The Church, Kilbey's distinctively melancholic vocals have always made him a staple of the group. For his solo work, Kilbey's style is considerably more ambitious and prolonged than his work with The Church. His vivid lyrics have always remained prominent throughout his eight solo albums, as has some solid songwriting on albums that appear to fill the void between releases from The Church. Willson-Piper has served as The Church's main songwriter and his songwriting chops certainly show on his solo material. Though his style serves more straightforwardly in relation to the jangle-rock of The Church, Willson-Piper's excellent skills as a guitarist and songwriter have allowed him to craft an inventive approach to his solo material. Koppes also released a few solo albums, showcasing his catchy blend of guitars and keyboards. All three artists have also collaborated with some of the most influential musicians of the '70s and '80s, Australian or not. Kilbey was involved in the previously featured Jack Frost with the late Grant McLennan, while Willson-Piper has worked with everyone from Tom Verlaine to David Gedge. As The Church prove alone, it must be contagious to work with great songwriters.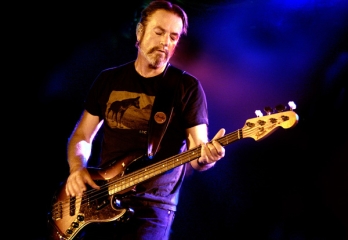 In what appears to be an instance of extraordinary timing, both Kilbey and Willson-Piper are releasing their first new solo material in years within a month of one another. Both Kilbey's Painkiller and Willson-Piper's Nightjar are being put out by Second Motion Records, a North Carolina-based label that also plans to release a new studio album by The Church this spring. Kilbey's Painkiller was released on February 17th and Willson-Piper's Nightjar is slated for a March 3rd release. What I find so astounding is the quality exhibited on both albums, despite the different approaches that the two artists take. It should be interesting as to how fans of The Church will identify with each release. Each one boasts the strengths of both musicians and still manages to sound like a completely separate entity of The Church. On their solo albums, Kilbey's voice sounds just as good as it did in the late '80s and Willson-Piper's songwriting remains just as tasteful, but the unique properties that they add to their albums makes it a very exciting event, whether you are The Church's most fanatical fan or have never even heard of them.
Kilbey's solo material has often been classified as eccentric, at least in comparison to his material with The Church. Painkiller, his first solo album in seven years, continues along his adventurous path in compiling eleven songs that are indicative of Kilbey's strengths as a lyricist, songwriter, and vocalist. Painkiller has everything a fan of Kilbey could want; there are energetically catchy two-minute gems like "Wolfe", atmospherically blissful interpretations of Church-like pop like "Celestial" and "Crystalline Rush", and memorable acoustical efforts like "Song for the Masking". There is also the ambitious instrumental "File Under Travel", a highly alternating, twelve-minute effort that shifts between heavy waves of guitar distortion and fused field sounds. Something similar can be said for the electronic soundscapes of "Not What You Say", the 31-minute closer to the album. This track also is indication of Kilbey's apparent fascination with field recordings, as "Not What You Say" applies only the sound of raindrops and thunder for five minutes. Overall, this album is all over the place in terms of style and lyrical content. Because of Kilbey's immense focus and talent though, he succeeds in each format (even if some songs – like the 30-minute ambient efforts – may not appeal to everyone).The Church's drummer, Tim Powles, also makes an appearance alongside Brian Jonestown Massacre's Ricky Maymi to collaborate on an album that proves to be one of Kilbey's finest.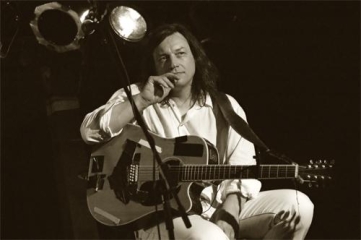 Willson-Piper's first album in nearly nine years, Nightjar, is considerably more tied-down affair than Kilbey's Painkiller. However, this certainly does not imply that Nightjar is a generic and dull affair. In fact, many listeners may immediately prefer Nightjar because of its accessibility. As Willson-Piper displayed on previous solo efforts like She's King and Hanging Out in Heaven, he has a knack for writing beautifully serene tracks that do not require elaborate instrumentation or experimental tendencies to succeed. Such can be heard on ballads like "The Love You Never Had" and "Lullaby for the Lonely", both tracks that utilize a country-ish twang and the simultaneous croon of Willson-Piper and Swedish/Polynesian Tiare Helberg, the latter classified by Second Motion Records as a "star in the making". The substance she adds to Willson-Piper's already impressive sound is immense, often employing a beautiful duet of sorts that makes this Willson-Piper/Helberg combination similar to that of the Academy Award-winning duo of Glen Hansard and Markéta Irglová. Strings add to the romanticized elegance of "Lullaby for the Lonely", while a haunting slide guitar establishes the melancholic beauty of "The Love You Never Had" as Willson-Piper sings, "I take my place in line to be alone / There are millions in front me I know." The sheer precision of this vocal duo is outstanding, as are the majority of other tracks on the album. The ardently moving "No One", the charming mixture of keyboards and acoustics on the poppy "Feed Your Mind", and the exotic use of woodwinds in the coarse "Song for Victor Jara" are all highlights in their own unique ways. Like his longtime collaborator Steve Kilbey, Willson-Piper's new solo release is filled with a variety of differing successes.
——————————————————————————————
Steve Kilbey – Crystalline Rush

[audio:http://mineorecords.com/mp3/skil-cry.mp3]
——————————————————————————————
Marty Willson-Piper – Lullaby for the Lonely

[audio:http://mineorecords.com/mp3/wilp-lul.mp3]
Marty Willson-Piper – The Love You Never Had

[audio:http://mineorecords.com/mp3/wilp-lov.mp3]
Marty Willson-Piper – Feed Your Mind

[audio:http://mineorecords.com/mp3/wilp-fee.mp3]
——————————————————————————————
MySpace: Steve Kilbey, Marty Willson-Piper, The Church