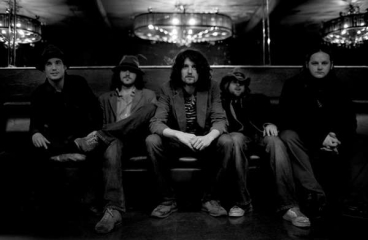 The Cubical recorded their debut album during the humid Californian summer, complemented by the production skills of a veteran in Dave Sardy whose resume includes Johnny Cash and The Rolling Stones. A reputable producer, a studio in Hollywood, and touting the glories of a California sun are commonly characteristics of any short-lived, big-label act these days, so it would probably be easy to group The Cubical in with the rest. How premature that would be though, especially considering that their sound is the contrary of such cliches. Their studied approach takes listeners to the past with a refreshing ideology rather than bringing them to familiar territory with nothing but a pre-designed template at their side. This is one way to prove that The Cubical transcend their natural advantages, though Dan Wilson's vocal delivery is singularly the component that separates them from the others featured on this site that also attribute slight stylistic interpretations to common themes of the past.
That Wilson sounds like a possessed madman just waiting for an exorcism makes his presence uniquely empowering on its own. As listeners will learn though, this is not the primary allure. How Wilson is able to manipulate his half-enraged, half-deranged tone is what brings The Cubical's debut, Come Sing These Crippled Tunes, to great heights. For instance, we all know that Tom Waits has a coarsely unique voice that is entirely his own. Certainly his audience is attracted to it too, but do you honestly think they would keep coming back if he had nothing to say? He relays all kinds of wonderfully bizarre narratives, but how he alternates his vocal pattern (somber whimper developing into a coarse mumble, etc.) in coordination with the content at hand. The band's own producer, Dave Sardy, could probably tell you that himself by working with Johnny Cash, who even before Waits had this technique down pat. Neither have the voice that Simon Cowell would get on his knees for, but they were both inarguably able to accomplish more vocalized distinction than any eventual winner of Americal Idol will thanks in part to this ability. Correlating one's God-given vocal chords with the applicable songwriting that their talents provided them is quite difficult, but artists like Cash and Waits have paved the way for talented musicians like The Cubical in that regard.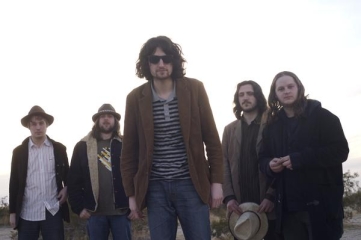 As Wilson croons about a certain infatuation with little fingertips and a tiny silhouette on "Edward the Confessor", listeners will be tempted to either cower in fear and raised eyebrows or take solace in a voice that is one of the most unique devices for interpretation you are likely to find on a rock album. With roaring guitars, bluesy organs, and thunderous percussion, the five-piece tread in territories of rockabilly and power-pop depending on the effort, though modernistic classic-rock might be the best tag for this group. "Edward the Confessor" is frantic in its guitar-powered romps, making room for occasional absences of instrumentation in its entirety for breaks that serve to either introduce a rollicking guitar solo or a coarse rumble from Wilson. Either one is welcome throughout the entire effort as Wilson pleads for forgiveness to a beloved who evolves from an object of infatuation to a symbolic representation of repressed desires and superficial privation. "No, no, pay the price with such fame and virtue," he screeches, allowing for the shift between repressed forgiveness and exhausted agitation.
Like any good film, the best part about The Cubical is how it keeps the listener on the edge of their seat despite some predictable consistencies. Although Wilson's voice may take some getting used to in its resonant consistency and tonal pattern, it becomes a redeeming component of the band's sound in tracks like "Edward the Confessor" and "Like Me (I'm a Peacock)". The latter begins with a guitar riff that is so soaked in so much reverb and old-fashioned melodic goodness that it immediately invokes nostalgia. The chorus follows a similar path, even if Wilson's lyrical urgings of ripping his unrequited lover from the ground may have been a bit too risque for the '60s. The music is not too far from the era though, as the classic-rock feel is better than ever here with nothing more than guitar and rhythm dominating successfully. Wilson calls himself a demon quite suitably in the lyrics as well, and his voice only allows for the listener to picture the face of a disgruntled but talented individual whose repressed adoration has led him to this point. This point? I almost made the point of artistic triumph sound detrimental for a second. My apologies. The Cubical deal with some pretty gruesome takes on romanticism and repressed love throughout Come Sing These Crippled Tunes, but at all points it is simply a refreshing addition to a sound that would not sound appropriate any other way. Would you really want Dan Wilson's voice to be singing about lollipops and rainbows? I didn't think so.
——————————————————————————————
The Cubical – Edward the Confessor
[audio:http://mineorecords.com/mp3/cubical-edw.mp3]
——————————————————————————————
The Cubical – Like Me (I'm a Peacock)
[audio:http://mineorecords.com/mp3/cubical-lik.mp3]
——————————————————————————————
——————————————————————————————