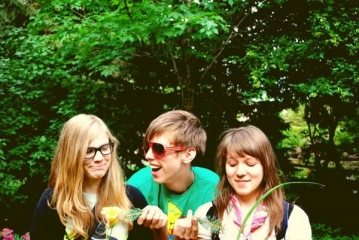 The importance of a first impression is something that has been stressed since humanity's inception, with philosophers as early as Socrates noting its role in developing biases. Subsequent eras such as the Tudor period, Enlightenment, and others focused on the importance of social class emphasized the importance in keeping with appearances. This prompted a development of high culture that tended to rely on class distinctions instead of one's origin or set of beliefs. First impressions were encouraged as a means to maintain this specific class, as the elite class tended to classify themselves not according to ideologies but instead more material things. An instance would be how salon culture during the Enlightenment practically mocked the importance of philosophers, as the upper class invited these prominent thinkers not to converse with them but rather to show off their capability in attaining them for leisure. This all relates to the importance of a first impression, as a system without hierarchy would have no need for such superficial requests. Our contemporary society remains similarly superficial, but its difference now is in how technology has made us become accustomed to instantaneous automation, leaving little room for individuals to reason beyond their first impression when discovering something new.
With this, the difficulty for an artist to differentiate their work becomes even more apparent. You can listen to hundreds of artists on this site and others, so how much time does an artist truly have to grab your attention before you move on? We now have such a broad output of available information and media that becoming more specific in our tastes is merely to be expected. But honestly, are we demanding accessibility over intricacy as a result? I hold the belief that the majority of art requires time and patience to truly appreciate, and I could not tell you how many classic albums I could have missed out on if I turned it off after the first listen. When we look at the most successful independent artists of the past decade, names like The Strokes, Arcade Fire, TV on the Radio, and Animal Collective come to mind. On the surface their styles do not possess many similarities, but they are all synonymous in creating stylistically distinctive material that packs just the right amount of accessibility to hook the listener and lure them in. Their mastery of their genres is led by the recognition of their audience, wisely seeing that their attention span in regard to new music is severely limited due to the rampant automation within our culture.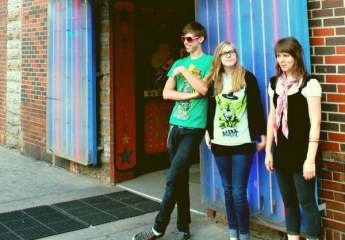 Their great songwriting and level of performance is likely enough to propel the Minnesota-based Total Babe to soaring heights. But what really alerts me about their potential is that Total Babe's accessible frame of mind correlates with this decade's biggest indie-rock successes in infusing innovation and accessibility. Gentle acoustic strums and hazy keys comprise the majority of this trio's sound, establishing a breezy type of indie-pop that clashes with the grittiness of early '90s alternative-rock to produce what sounds like a mix of lighthearted exuberance and tested experience. What brings much of this contemporary liking is Total Babe's main vocalist, Clara Salyer. Her voice is a knockout force that maintains extreme ferocity throughout the six tracks on their debut EP, Heatwave. Think perhaps a more toned-down version of Neko Case or Karen O, as these vocalists also make extraordinary use of their femininely high-pitched vocal chords without resorting to the obnoxious twee-pop that many similar vocalists due undertake for its sheer ease. They are able to sound like a glowing angel at some points with a coo that demands affection, while also showing a transitional dependency to resort to yelps and screams in case the guitar amp is turned up a few notches. Salyer's slurs and whispers make her delivery sound stream-of-conscious, which she uses to her advantage through invoking a sense of melodic wizardry that relies on word delivery and tone instead of its actual content.
The generally indistinguishable lyrical content could only exist in few genres while retaining success. Luckily, Total Babe's lovely form of chamber-pop relies so much on sweeping arrangements and voracious hooks that Salyer's incoherency actually adds some allure and mystery to the sound. Her most distinguishable phrases are often muttered in short bursts, varying from situations that are both cute and eerie. When she hums "oh me, oh my!" on "Short Stories", it is hard not to succumb to the oh-so-cute vibe that the acoustics and subtle strings establish. The melody almost sounds like a medieval dance-about, with the ceaseless rush of alternating chords and accompanying strings providing excitement that most indie-rock rookies fail to even touch upon. "Bearbones" is more conventional in its indie-pop workings, introducing an array of twinkling organs over a basic acoustic guitar whose benefits are provided by Salyer's reflective whimper. It is a sure winner though and I would be surprised if it is not their first single. Its main competition for that title is "Gary Coleman", another strong effort lavished in delicate strings and strongly presented keyboard chords. The latter provide a sort of layer supplementation, making the area between acoustics and keyboard notes fuller and more satisfying. German readers may find that it sounds familiar, which is because it was featured in a German candy commercial. Tracks like these are indicative of Total Babe's evident ability to produce top-notch indie-pop, finding a safe haven between chamber-pop and indie-rock to produce work that is strikingly memorable through its lavish hooks and outstanding vocal work.
RIYL: Field Music, Stereolab, Neko Case, Saint Etienne, Beth Orton, Pizzicato Five, The High Llamas
——————————————————————————————
——————————————————————————————
——————————————————————————————
——————————————————————————————