Posted
April 15, 2011 by Mike Mineo
in Reviews
Cass McCombs – Wit's End (2011)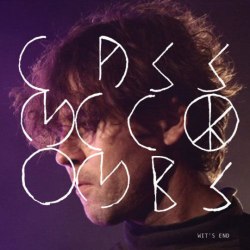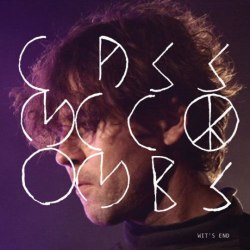 by Mike Mineo
Cass McCombs' fifth full-length, Wit's End, is a natural progression. His early material showcased an infatuation for intricately produced psych-rock, never becoming indulgent enough to be fetishized because they were presented in a distinctive singer/songwriter format. His songs have always sounded alarmingly personal, even if the degree of distortion and pounding hooks prevented his lyrical content from becoming the dominant focus. With Wit's End, he is echoing the trademarks of idiosyncratic one-man shows like Robert Wyatt and Elliott Smith. The somber efforts on the troubled yet talented Dennis Wilson's classic debut Pacific Ocean Blue also come to mind here; delicate pianos in a minor-key sway with gentle anticipation over his half-gravelly, half-youthful vocals. The emotions would almost come across as ambivalent if you weren't paying attention. When it gets down to the root of depression, when someone simply doesn't care, these type of songs can be particularly meaningful.
Wit's End is a brilliantly understated affair, one whose repetition and consistently dark tones may scare off some fans of his earlier material. While McCombs' material has always contained a touch of dark humor that would make David Lynch light up (if that were possible), this one takes the cake. "The Lonely Doll" is musically the dullest and most repetitive track on the album, but it touts phenomenal redemption in the lyrics. An acoustic guitar is strummed placidly over a mellow twinkle, the same progression treading on for the five minutes. A slight variation in the very slight organ accompaniment is there, but it is beside the point. "In tribute to all things petite, pretty and sweet, the lonely doll," McCombs begins. "I remember that singing doll and her gravest call; it's a little reminder to us all who said this wasn't so small." Subjective interpretation is often present for McCombs and this album is no different, but it is clear that the personalization of unrequited love's unspoken sentiments is one theme. The melody is meandering and uninteresting, but McCombs has a captivating vocal presence that, with the mild instrumentation, demands attention on the lyrics, much like Leonard Cohen's greatest works.
Moving onto dual strengths of beautiful musical accompaniment and heartrending lyrics, "Buried Alive" and "Memory's Stain" serve as the album's strongest. The latter is one of McCombs' best tracks, period. His voice here resembles both George Harrison's nasally psych-pop zeal and Elliott Smith's hushed melancholy, with the beautifully haunting chorus re-affirming this. After a barren piano, subdued bass, and subtle crash cymbals establish the opening, the chorus appears with invigorated life. What sounds like a harpsichord envelopes over McCombs' ghostly voice, with an accordion lamenting in the distance with a magical subtlety already inherent in the restrained percussion. The track continues the theme of lost love's imprints, much like "The Lonely Doll" and the bleakly soul-inspired "Saturday Song", a rain-drenched cross between Tindersticks, Tom Waits, and Mark Kozelek. "Memory's Stain", however, is superior in incorporating the musical aspects with the lyrical. It is a majestic achievement in songwriting for McCombs, whose rare glimpses of struggle are often the case of fitting too many lyrical sentiments into a space much too small.
The conclusion of "Memory's Stain" is a bleak, orchestral push of sullen keys, sulking brass, and the continuously subtle accordion. Its recalling of gypsy-folk is particularly striking here, serving as an appropriate precursor toward closer "Knock Upon the Door". Like many great folk-pop songs of the past, the chugging acoustic lead directly reflects the hook/chorus of the track. "Were I sincere, you'd bet I hear a knock upon the door," he sings in its most alarming moment, the verse often ending with a guitar arpeggio heard throughout Latin folk. The loose, almost carnival-like feel of the song allows for gypsy-infused brass to start appearing sporadically around the two-minute mark. Each moment after that is marked by patient accompaniment, growing in intricacy and intensity; a higher-pitched brass reminding me of Van Morrison is panned to the right, while a darker and clumsier counterpart more akin to Tom Waits takes over the left. The occasional squeaks on both add to the naturalist sound. Such examples of production are hardly grandiose or scene-stealing, but remain one of the reasons why Wit's End is such a phenomenal, intricately produced album.
Another one of its best tracks, "Buried Alive", is again a semi-nostalgic piece, although this time rooted in '60s folk-pop. A lovely guitar leads with an attached twinkle in the keys, used as a nice device to interweave the softly pillowing organ that stabs with delicate precision. McCombs repeats "buried alive" before getting deep into the absolutely gorgeous verse. While the chorus adds nice alteration to the structure, this is one of those songs where the verse overpowers the chorus on its sheer genius alone. The lost love analogues continue with enough wit and poetic grasp to never become tiring. "If I'm alive or dead I don't really care, as long as my soul's intact," he sings before the organ-y bridge, later allowing the "buried alive" repetition to grow fuller over some slick guitar work. That specifically contributes to an atmosphere almost akin to dream-pop, where the instrumentation and production is too organic to fit within the actual genre but mimics the serenely floating structures nonetheless.
It is easy to talk in depth how great "County Line" is, but it commands such a presence that superfluous analysis seems trite. Being the opener, it immediately brings forth the dusty whiskey-and-cigarettes-when-raining feeling that encompasses the entire album. This track is particularly notable for its infusion of soul and country, the latter with a lushly soaking reverb particularly reminiscent of Gram Parsons, New Riders of the Purple Sage, and other country-rockers that sound best on a prairie's sunset. This is not to say the album is restrained by an over-emotive force of pessimism though; each song handles love's dimmer novelties in a different form, with varied accompaniments from the child-like whimsy of keys on "The Lonely Doll" to the crushing psychedelic swirl of "Memory's Stain". Wit's End values consistency on all fronts, but not without the dose of artistic variation that makes McCombs one of the most promising singer/songwriters today. He seems to keep building toward a masterpiece of some sort, and in many regards Wit's End is an excellent beginning to fulfilling such deserved expectations.
RIYL: Dennis Wilson, Elliott Smith, George Harrison, Tindersticks, Tom Waits, Mark Kozelek, Van Morrison, Gram Parsons, New Riders of the Purple Sage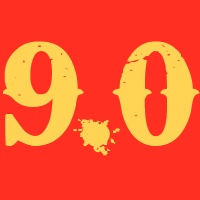 Cass McCombs – The Lonely Doll

Official Site / MySpace / BUY