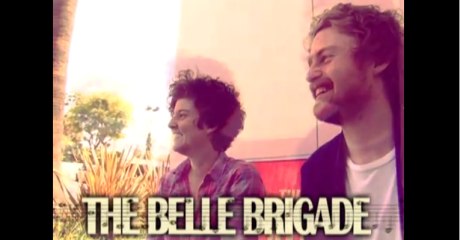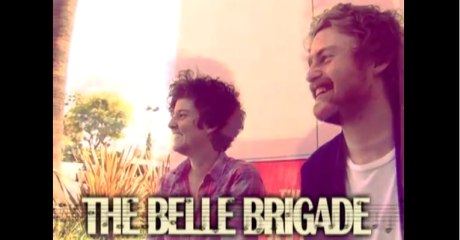 by Jay Mattson
About nine years ago, it became extremely uncool to like Fleetwood Mac. This pop/rock/soul band created some of the most emotional, daring, bold music in decades. Unfortunately, the Dixie Chicks ruined everything. They released a god-awful cover of "Landslide" and turned a whole generation off to Mick Fleetwood and Stevie Nicks' amazing songwriting. I never stopped liking Fleetwood and Company. I just learned how to hide it from my judgmental music-nerd friends who castrated you for listening to the Mars Volta instead of At the Drive-In.
Fortunately, bands like The Belle Brigade are bringing back male/female duet work that isn't strictly folk, which is a real breath of fresh air. The duo's debut album, in stores on April 19th, channels the Fleetwood/Nicks work we heard on albums like Rumours or 1975's Fleetwood Mac. The first single and track on their eponymous debut is "Sweet Louise", a jangly and lighthearted folk-pop romp that's delicate on the electric elements while still retaining an excellent range of harmonious vocals. It does a great job of selling their strengths.
Evidence of their '70s influence comes on the piano-laden track "Where Not to Look for Freedom". Enjoyably, it's filled with electric guitar work that permeates like Lindsey Buckingham's idiosyncratic sound. The lyrical content contains nothing very meaningful, but it still adds to The Belle Brigade's charm; they can make minimal lyricism sound larger than life.
"Losers" stands as one of the most emotionally-driven tracks on the album. But like the first few tracks before it, lyrical content isn't strong but the passion exuded by this brother and sister duo is so genuinely ardent that it completely pulls you in. As they sing about their low points, you can hear the longing behind their voices, the depression setting in that sets up the mood for the song. And while this is all just performance, and not perhaps real emotion, the performance is phenomenal due to the enjoyable fusing of counterpoint emotions.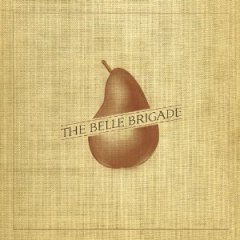 The next track is almost eerily similar to "Go Your Own Way", not in the sense of it sounding plagiarized (like Fleet Foxes' "Mykonos"), but more of the general theme and movement of the track. This is one of Belle Brigade's greatest strengths; they sound much bigger than they are, which sounds incredible on album and probably sounds even better live. Further evidence can be seen on "Lonely Lonely", a song influenced by The New Pornographers. Prominent female vocals with intermittent male backup reflects Neko Case and A.C. Newman on any Pornographers album. "My goodness is a tumbleweed, blown away from me," is one of the simple metaphors used on "My Goodness", a light yet disturbingly deep track about failure and eliciting disappointment from others.
The Belle Brigade's debut album is very, very good. While each song is musically proficient and technically sound, some of the later tracks begin to feel uniform and blank. It's almost like the duo wanted to make something crazier, but then pulled back the reins a bit. It doesn't make sense, considering the first half of The Belle Brigade is pure sonic joy. This Belle Brigade are good, but the splintered nature of this album shows they have some growth to make. I'm excited to see that growth with subsequent releases.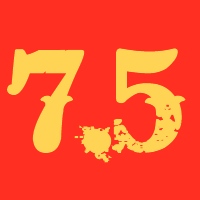 The Belle Brigade – Sweet Louise
The Belle Brigade – Losers

Official Site / MySpace / BUY