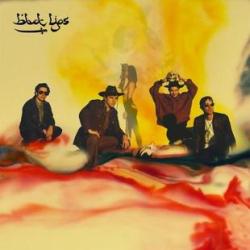 by Jay Mattson
Before 2009, I was more or less indifferent to Black Lips, a band that basically sounded like a few other bands I already liked (Monks, King Khan & BBQ Show, etc). Then I heard 200 Million Thousand, an album with a dirge to it that simply lights each song on fire. It was gross, murky, dirty and distorted, but it worked so well. And the band was recognized for this; the album received generally favorable reviews and was a favorite among journalists and fans alike.
Arabia Mountain, the band's new album, is not like 200 Million Thousand. It is cleaner, more focused, highly thematic and more accessible. The attributes I just listed can be eschewed as positive or negative depending on which album you're talking about. For example, TV on the Radio's amazing Dear Science was described as a cleaner, more polished version of the band compared to their work on Return to Cookie Mountain. Cursive, on the other hand, showed how they had deteriorated from their grittier past, creating poppier songs for Happy Hollow and nearly losing an entire fan base in the process. Cleaning up can be a risky business, and Arabia Mountain does so with varying success.
These Lips have taken a decisive turn away from the grittier sounds of their past and have produced an album that has more upbeat, jangly, and guitar-laden tracks than anything they've ever done before. And though the vocals stay true to the band's previous material, the instrumentation has undergone a 180-degree spin. Think Dandy Warhols and their western-inspired overhaul on Odditorium back in 2005.
"Family Tree" is a fun jaunt through a general overture of how Arabia Mountain sounds. Unlike their rather straightforward use of the standard four-piece band on 200 Million Thousand, this new material sounds fresh and innovative. One of the album's first singles, "Modern Art", could have been a Sublime b-side, as it fuses surf-pop and garage rock. Unfortunately, a lot of people are doing that these days, and Black Lips' take isn't noticeably better than Wavves or Best Coast. They are not terribly worse either, which makes it hard to place Black Lips among a gamut of quality.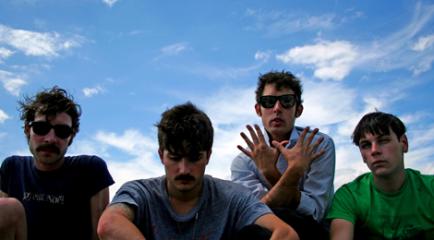 I've got a soft spot for "Spidey's Curse", an ode to our friendly neighborhood Spider-Man. "Peter Parker's  life was so much darker than other kids," other than being a fun line, helps create a connection between Spider-Man and universalized commentary on life. "Mad Dog" feels, in title and sound, like a forgotten Man Man track wrenched into limitations and restrictions. It is fun enough, but its unrealized potential is prominent, which takes away from its overall effectiveness.
This is where the album starts to meander. The next few songs sound disappointingly similar and forgettable. Only the hand-clap sing-along "Bone Marrow" really picks up the sagging album's center. "The Lie" shifts gears a bit, though stays well within the Black Lips' preset parameters of range and intensity, and that, yet again, holds it back, almost annoyingly so. After a little more filler, and just in time to save any sort of momentum, "Dumpster Dive" features a piano-heavy melody that leads into a classic Black Lips chorus.
"New Direction" may be the most fun song on the album. This is quite complementary, being that Arabia Mountain is full of fun-sounding songs. Its clap/guitar back-and-forth is interesting, catchy, and the lyrics are simple and straightforward. Unfortunately, "Noc-A-Homa" is a song that can't find its footing. It makes giant missteps in trying to sound like the Black Keys. And while "New Direction" is the most fun song, "Don't Mess Up My Baby" is the best song on the album; Cole Alexander's vocals sound emotively somber, and the trudging instruments add to the haunting style Black Lips ushered in on 200 Million Thousand.
Wavves, No Age, and Liars have all cleaned up their sounds to varying degrees, and Black Lips are just the next in line to take advantage of this recent trend. Unfortunately, that's what it is: a trend. This isn't a band that needed to clean up, and while some of it works, most of the album feels like filler. It is not technically weak, but fails to be inspiring or significant.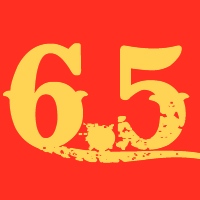 Official Site / MySpace / BUY