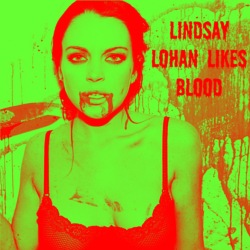 This EP is excellently done, and every song except the title track is a wonderful, drone and glitch-filled pop delight. Delicate and graceful melodies slip between the cracks of digital wreckage, or sometimes emerge from the careful piling of glitch and drones.
There is an arc to Mario Gonzalez's Lindsay Lohan Likes Blood EP. Gonzalez takes the listener from an epic track built almost entirely on non-intuitive distractions and odd emergence toward what might be considered fairly straightforward grunge-inspired pop, warping perspectives on each with subsequent disruption. In glitch-pop he sees escape from the limiting norms of verse-chorus-verse song structure, in traditionally expected norms of production and instrumentation. Gratification isn't just delayed; it is questioned and made much less seemly and comfortable than years of Top 40 radio and even alternative rock records have taught us was true. Soaring choruses such as the one which dominates "Guns, Cocaine & Deftones" still feel good, but we just don't feel nearly as good about feeling good about them.
Or do we feel better? Does the insistent drone, screech, and refusal to conform to even matching rhythms or tempos in "Boards of Fame" grant us a sense of entitlement, of having earned such a soaring chorus, which then removes the inherent guilt in the frivolity of popular music? I've listened to this EP five times now, and have come to that moment feeling both ways quite strongly on different spins. One little dig at a time, Gonzalez is tearing apart preconceptions and automated thoughts on the subject, quite ironically for a record so built around traditional tones of automation.
Initial notes for this review were longer than the review itself, a rarity for these pieces. Expectations are confounded at every corner; "Wither" does anything but. Military drums temper what could be a melody from some lost early '70s soul jam, or a Mirah song. Gonzalez captures that wonderful tension of trying to keep getting in the signal of a favorite song by twirling the radio antennae around. Download the album for free on his Bandcamp.
Gonzalez has conjured the sound of something blandly and lovely decaying. It is disturbing, yet transfixing. The Lindsay Lohan reference is fitting.
RIYL: Grimes, The Fall, Radiohead, Tim Hecker, Stars of the Lid, Fennesz, Aidan Baker, Loscil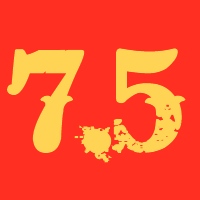 Mario Gonzalez – Guns, Cocaine & Deftones