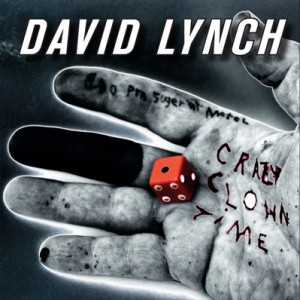 Expectations for David Lynch's first album revolve around two reference points. The most glaring is to his idiosyncratic work as a filmmaker. It is expected that Crazy Clown Time will contain the darkness and mystique of films like Blue Velvet or Mulholland Drive, but the actual stylistic direction of the music is a different question. Although the scores in his films are handled largely by someone else – Krzysztof Penderecki and, most frequently, Angelo Badalamenti – Lynch has more involvement in their craft than most directors. His participation extends beyond simply chronological placement. One of the greatest table-setters of brooding ambience in cinematic history, Lynch aids the songwriting process as well as the production. His most recent film, 2007's Inland Empire, is a full assertion of his growing interest in solo musical work. Aided by Penderecki, two songs from the film – "Ghost of Love" and "Walkin' on the Sky" – are practically Lynch solo efforts. They also revealed his singing voice for the first time (or in the case of "Walkin' on the Sky", his distorted murmurs).
Taking the musical content from Inland Empire or Twin Peaks is one appropriate reference point when attempting to surmise what Crazy Clown Time sounds like. The other is a less travelled path: his actual previous work as a solo musician – namely the basic electro-pop efforts "Good Day Today" and "I Know". "Good Day Today" is a generic electro-pop effort with grimy house effects and vocal pitch distortion, while "I Know" is a more enjoyable and atmospheric work that is better representative of Crazy Clown Time. Knowing the idiosyncratic tendencies of Lynch's films, many expected more innovation and left-field characteristics than "Good Day Today". The tracks on Crazy Clown Time, while less accessible and occasionally duller, are noticeably more adventurous and dependent on ambience, like "I Know". The knowledge he acquired from producing "Good Day Today" and "I Know" is applied wisely here; there are still bits of engaging electro-pop, but they lack the straightforwardness and novelty feel of his past forays in the style. For some this makes his music even more difficult to listen to. For others – namely the many admirers of the sound components in his films – it sounds like a very helpful component in defining precisely what "Lynchian" means.
Regardless of which reference point you apply, it is best to venture into Crazy Clown Time with as little context as possible. The same can be said for much of his films, especially the ultra-ambitious ones like Inland Empire or Lost Highway.  Also like those films, Crazy Clown Time takes a direction that makes the viewer feel isolated and singularly immersed in the content. One of the reasons is that this is truly a Lynch solo album. His fingerprints are all over every track, and apart from Karen O's cameo on opener "Pinky's Dream" it's Lynch and Lynch alone. Karen O's seductive voice kicks off the track. "Please Pinky, watch the road." Cue the famous Lost Highway shot of the open road, surrounded by darkness apart from dim headlights. Spaghetti-western guitars with a brooding pace back her whimpers and whispers, the latter being very reminiscent of Sarah Nixey's work with Black Box Recorder. A similar dose of automated drums and warbly guitars is apparent as well. It's an excellent opener to Crazy Clown Time, and actually the most accessible song Lynch has ever written.
After Lynch's voice travels the mundane distances of several pitch-induced effect pedals in "Good Day Today", listeners are treated to the more barebones "So Glad". Although Lynch's guitar work is hardly the product of a virtuoso, his quick riffs and variety of tones provide the right melodic grabs – both when applied to the track's mood and overall composition. His preference for single wavering notes over chords is also prevalent. "I'm so glad you're gone," Lynch croons over an industrial synth pad and hypnotizing drum loop, with a pleasant hook arriving when he repeats "so glad" over gentle electric-acoustic tugs. The guitar work at the end actually resembles Flaming Lips' work on Embryonic; the result is jagged and sometimes off-putting, but as a result it strikes a memory full of vivid colors and moods.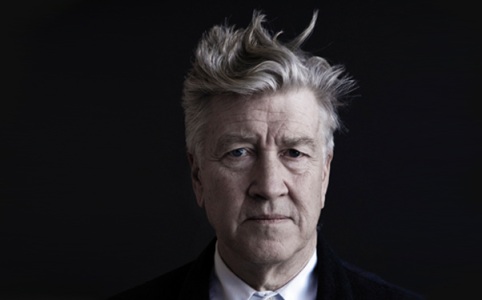 "Noah's Ark" consists of Lynch whispering (literally) over the need for music on a dark lonely night of rain; the latter's image sets in when rain drops take over the backing ambience, with a lush stirring synth pad working with a very placid bass line. Can you hear a slight funk influence? Perhaps if you speed it up. The eerie atmosphere, static-y vocal cuts, and variable percussive feel one that seems prone to plenty of remixes, good and bad. This one relies on a very repetitive song structure, like many efforts on Crazy Clown Time. "Noah's Ark" is successful in employing it, but others are not so fortunate.
Overly lengthy at seven minutes, "Strange and Unproductive Thinking" sounds like "Fitter Happier" on a bad come-down. Lynch's rantings over a vocoder are delightfully bizarre: "Which will remind us the home, which will remind us of the red cookie jar and the smiles dancing around of people on the golden winter afternoons, while the pipe puffs out clouds of smoke from the mouth of the father with an axe… to cut wood growing on the tall mountains." Turning potential morbidity into an act of necessity? It's nothing new from Lynch. The stream-of-consciousness delivery is thoroughly fascinating, though overly lengthy. It's a novelty track, a spoken-word experiment that succeeds on some fronts (the lyrics) but fails on others – namely potential to explore the melodic-vocal relationship. But still, on a track where Lynch touches on "the possibility of the breaking of relationships based upon the idea of negative distortion of the mouth", it's hard not to be entertained. Who could hate a song talking about the correlation between tooth decay and the tranquility of one's mind? "For teeth, while not necessarily considered one of the primary building blocks of happiness, can in fact become a small sore festering and transferring negative energy to the once quiet and peaceful mind, giving it up to strange and unproductive thinking."
Of course, not all efforts sound like Lynch commentating on abnormal psychology – but it's certainly a dominant and expected theme. The self-titled track brings back the cinematic vibes that "Pinky's Dream" and "Noah's Ark" succeed in. Here, Lynch assumes an almost comedic whimper, his reverbed presence sounding both foreboding and grisly. You nearly expect the guitars' reverberations to transition into the intro of "How Soon Is Now?" at any point. That Marr-like tone is prominent here, as it is throughout the album. Lines like "Danny poured the beer all over Sally," are followed by a sexual whimpers and clamoring percussion, cymbals kicking in for a supposed climax. Many of the lines are repeated twice, some more – like the words "crazy clown time", which Lynch enunciates with such focused insanity that visuals of an evil clown, or something much more evil, easily comes into focus. Similar to efforts from masters of audible horror like Katushiko Maeda, it is not recommended bedtime listening unless you're vying for one hell of a dark dream, à la Mulholland Drive.
Following the clumsy guitar-heavy twang of "These Are My Friends", the remainder of the album is more focused on ambience than lyrical disposition or guitar schematics. Closer "She Rise Up" sports a very beautiful melody, the album ending aptly with the words "I knew all I could do was watch her leave." This resembles the airy work of Twin Peaks efforts like "Into the Night" – it's very eerie and lonesome, but also undeniably beautiful. David Lynch's solo debut inspires many of these moments, from the incomprehensibly bizarre samples and stream-of-conscious commentary to the surprisingly well-executed guitar work and electronic ambience. While overly lengthy with some throwaways, Crazy Clown Time sounds like an audible representation of everything Lynchian, which should satisfy the bulk of his fan base.
MP3: David Lynch – Pinky's Dream (feat. Karen O)

MP3: David Lynch – Crazy Clown Time