#50 to #41 // #40 to #31 // #30 to #21 // #20 to #11 // #10 to #1
——————————————————————————————————————————
30. Scott Walker – Bish Bosch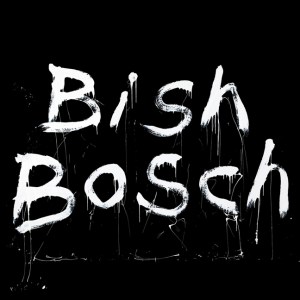 Scott Walker's early days with The Walker Brothers were marked by beautifully orchestrated pop songs like "Make It Easy On Yourself". When his remarkable solo career kicked off in 1967 with Scott, it initially showed very much of the same. But with each successive release, his music became darker, the themes heavier, and the structures more complex. It's really quite breathtaking to look at Walker's career since then, an artist experienced and respected enough to have served a huge influence on the likes of David Bowie and Brian Eno. His popularity doesn't compare to either because his music is harder to digest, despite its own unique brilliance. The grandiosity of Walker's past three solo releases, including his first in six years – Bish Bosch – is one reason for that."Everything in my world is big, because I have a very nightmare-ish imagination; I've had very bad dreams all my life," Scott Walker said in a 2006 documentary, right after instructing a percussionist the proper way to hit meat in a studio. I don't mean that in a sexual way — though there's plenty of idiosyncratic innuendo found on Bish Bosch, where lyrics like"I've severed my reeking gonads, fed them to your shrunken face," is sung by a man turning 70 in January. This isn't for shock value, though. Walker's songs create the unsettling atmospheres of film greats like David Lynch and Alejandro Jodorowsky, where profanity is just another aspect of a gritty dark room with monsters lurking in the closet.  "Epizootics!" mixes that darkness with pop, at least by Walker's standards. The uplifting bursts of brass are one surprising aspect; their intermittent jovial feel and rising tension mesh brilliantly, though. When pounding tribal drums accompany the brass' shifting to a more ominous minor key, the feeling is more indicative of the tension. Fingersnaps comprise the successive bridge, before a raucous explosion of queasy brass pulsating with a venomous desire. Walker literally hushes it into a lush silence — which is very momentary. The halted electric guitars in "Phrasing", clanging percussion of "Dimple", and knife-play screeching on "Tar" are examples of Walker's trademark, open spaces in his songs that capture the anxieites of listeners, who are fearful that a blast of noise will erupt at any moment, jolting them up in their seats. This isn't bedtime listening, but it sure is a lot of fun.
——————————————————————————————————————————
29. Andy Stott – Luxury Problems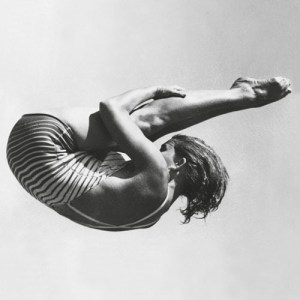 Andy Stott has shown his love for dub and techno throughout the past decade with an assortment of solid singles and EPs, touching occasionally on elements of dance and quicker-paced electronica. But it wasn't until his third full-length that his focus became entirely clear. His songs are now more reliant on slower, more intricate atmospheres that evolve with graceful subtleties. A narrower stylistic focus can serve as a weakness for some artists, but Luxury Problems succeeds in its consistent vision as opposed to previous Stott releases, which were consistent in quality but tended to have erratic shifts in tempo and approach. Luxury Problems is more patient in approach, and with the soaring angelic vocals of Alison Skidmore (Stott's former piano teacher) making wonderful contributions, Luxury Problems serves as Stott's most accessible and soothing release to date. It shows with "Hatch the Plan", which begins with an industrial creaking that sounds like the back of a freight car. This sinks into a bassy turbulence, which wavers as a kick drum lazily creeps in. The next seven minutes construct a serene paradise; Skidmore's caressing, weightless vocals gradually overlap into a stunning utopian beauty, the previous bass turbulence shifted into an airy synth pad you'd expect to be surrounded by colorful birds as opposed to smog. Stott is extremely capable of shifting grimy atmospheres into gorgeous blue skies, and that's one aspect that keeps the eight efforts on Luxury Problems so enthralling despite their extended lengths. His ability to stretch the boundaries of Skidmore's vocals via chopping and range manipulation makes it all the more captivating. "Sleepless" is more immediate from the intro as it loops a muddled vocal snippet over tribal-like percussion, as crisper more high-pitched vocals flash in and out at will. The vocal samples are more robotic here as opposed to the flowing nature of tracks like "Hatch the Plan" or the heavenly synth-pop of closer "Leaving", but the occasional absence of vocals only makes their imminent infusion later on that much more affecting. This is an album of varying beauty, with both incredibly subtle refinement ("Sleepless") and instantaneous stunners ("Leaving"). No wonder these efforts, most over six minutes, seem to float by an instant.
——————————————————————————————————————————
 28. Japandroids – Celebration Rock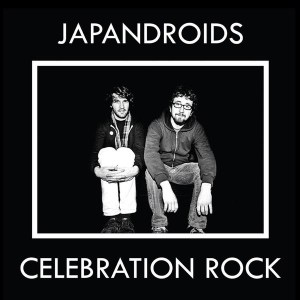 Canadian rock duo Japandroids unleash their excitement with little more than a guitar, drum kit, and ferociously energized vocals. Crossing punk's raw energy with the party-hard rock mentality of early Hold Steady material, Japandroids write the sort of songs that make an arena performance sound like a house show, intimate and full of youthful spontaneity. The up-close sing-along nature of their tracks may convince listeners that their songs are a result of mid-party adrenaline, where as opposed to circling the party house buck-naked they retreat to a mosh-ready living room and create audible magic on a whim. For this sort of sound, writer's block can be solved by some beers and a good time, right? Not quite, even though that's a helpful fantasy. Japandroids were prepared to break up after their previous album,
Post-Nothing
, nut then the album achieved a wave of acclaim and recognition. So they started work on their third album, 
Celebration Rock
, and aimed to write it "for the fans" as opposed to the self-serving writing process of their first two albums. A period of writer's block ensued, but the duo broke through the fog after committing themselves to write for the audience's perspective. "We actually tried to simulate the sound of what we thought the crowd would do during the songs," they told Pitchfork in March. "[We] were in the studio just screaming out as if we were in the audience at our own show." The strategy worked. 
Celebration Rock
kicks off in a party atmosphere, as excited waves of guitar and pounding percussion aid the duo's enthusiastic vocals, which begin with "Long lit up tonight and still drinking / Don't we have anything to live for?" Their music proves they do. This is a fervently exciting album beginning to end. Standout "Younger Us", released over two years ago as a single, continues to be one of the band's brightest accomplishments, its fuzzy nonchalance transforming into a punk-tinged ode to seizing the day, or – if it's too late – recalling the days when you still had balls. Try not to bob your head when the heavy distortion flip-flops from heavy elongated waves to quickly alternating bursts. I dare you.
——————————————————————————————————————————
27. Field Music – Plumb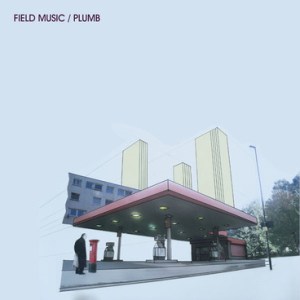 Plumb
, the fourth full-length from brotherly duo Field Music, sounds like one of their liveliest releases for two reasons. One is its clear and playful homage to traditional British rock greats like XTC, Pink Floyd, and Queen. Tracks like "Sorry Again, Mate" and "Guillotine" benefit highly from this, which for the Sunderland-based group is to be expected. Many other
Plumb 
efforts are typical of Field Music, particularly their breathless approach. Tracks flow into each other without a pause; large chunks of the album would sound like one song if not for the ceaseless variation, both in rhythmic tempo and alternations between lively prog-rock, psych-pop, and orchestral-laden chamber-pop. Without noticing the track listing, it would be easy to mistaken the fifteen tracks for thirty or forty separate entities. There's just 
that much
 content here, all of it quality. Grandiosity is apparent from the very beginning. Opener "Start the Day Right" is complete with a twinkling orchestra. Disney-time strings serve as a precursor to prog-rock fireworks, which boisterously erupt in the form of swift guitar arpeggios and the group's renowned rhythm section. Field Music have always crafted approachable and tight pop songs on a singular level, but the production on their albums make it sound restless for a reason. 
Plumb
 is a continuation of that. Rarely does a song meander in one place too long. Stylistic twists and turns are always around the corner, whether it's creepy psych-rock ("Guillotine") or lavish orchestral interludes ("Ce Soir") lurking there. The bubbly "Choosing Sides" plays like an oddball Todd Rundgren recording, like one of his squeaky synth experiments on the '73 classic 
A Wizard, a True Star
. The synth minimalism subtly expands into moody psych-rock, more in the vein of ELO, before reverting to their squeaky-clean indie-rock arsenal.
Another standout, "Just Like Everyone Else", is a stripped-down, bass-led track that sounds like (very) early Field Music material, when orchestras were relatively absent. The emotive sound of stringy guitars and pulsating bass brings to mind the days of Manic Street Preachers when Richey Edwards was still around. It's a simple yet resoundingly effective song, a mellow traveler that does well to lead into the boisterously upbeat closer "(I Keep Thinking About) A New Thing". Field Music have not released a bad or even middling album yet, and 
Plumb
 has no intention of stopping that run. While certain British homages are more evident, the band sounds more creative and invigorated than ever. Unlike many critically acclaimed British art-rock groups of the '00s, Field Music are getting better with age — both with their new releases, and when looking back at their spectacular previous three albums. There remains a timeless quality within their music, indebted to influence as well as stylistic cohesion; they grapple the best aspects of prog-rock and combine them tastefully with traditional British rock greats of the past. If there's ever a time to celebrate this relatively overlooked group, it's now. 
More>>>
——————————————————————————————————————————
26. Silver Swans – Forever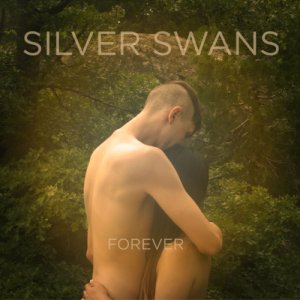 Silver Swans are a duo from San Fran that excel in tightly constructed, electro-leaning pop gems. Despite the West Coast leanings, they sound like natives of the Swedish electro-pop scene, a highly versatile breeding ground for both brooding atmospheric builders (The Radio Dept.) and punchy pop magic (Lo-Fi-Fnk). Yet there are also those that tread the in-between. Comparatively, at least in the case of Silver Swans' gentle female vocals, The Knife and Sally Shapiro are also suitable. Their use of synths in this hybrid can resemble a series of icicles falling like dominoes along a glacier. Seamless transitioning from bare repetition into majestic quasi-anthems is to be expected. Ann Yu and Jon Waters describe their songs as the result of late-night bedroom recordings, though the shimmering production on their new album Forever does not suggest any constraints. While the percussion is often simple enough and electronically engineered via Waters, there are rarely moments where the staleness lasts. It's very much akin to vintage electro-pop acts like Erasure and Scritti Politti, where technical skill is passed over in favor of consistency and tightness. Take the mobile "Arrows", for instance. It travels from barren synth pads into an exotic blast of Afro-pop, as if a hazy desert evolved quickly into a colorful jungle. Silver Swans are at their best when incorporating exotic synth sounds, like the twinkling quivers on "Let It Happen" or Afro-pop influenced "Arrows", but they also excel at straightforward synth-pop with few frills. The best track on Forever is the chirpily infectious "Around You", which contains as many Swedish electro-pop trademarks as anything on here. Despite a great bass-led melody with apt synth placements, much of the melody rides on Yu's exceptional vocals. She leads this track with a tour-de-force performance; her movement from whimsically suave verses into angelic cooing during the chorus is planned wisely, and serves as an essential component of the album's best effort. Forever is a very satisfying release that shows why the collaboration of vocalist Yu and DJ/producer Waters has the tools for great longevity. As it stands, Silver Swans are as good as any of the Swedish electro-pop groups they sound eerily similar to. Still, their music is not entirely reflective of anyone's but their own, regardless of how much they sound like Sally Shapiro, The Knife, or Lo-Fi-Fnk at times. This is a fun record with tons of replay value, making it one of the most addictive electro-pop albums of the year. More>>>
Facebook / Soundcloud / MySpace / BUY
——————————————————————————————————————————
25. Cloud Nothings – Attack on Memory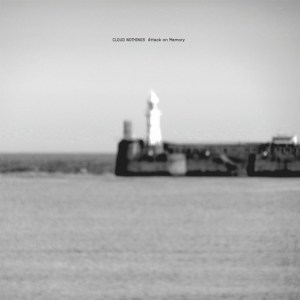 I became enamored with Dylan Baldi's mix of power-pop and alt-rock in 2010, when I 
gushed over
 his 7? single 
Didn't You
. Baldi sounded like a thirty or forty-year-old music vet who grew up on plenty of Sebadoh, Jesus & Mary Chain, Teenage Fanclub, and Matthew Sweet… not a fresh-faced 19-year-old. Like Weezer or The Wrens, one of his most glaring strengths was the ability to turn romanticized simplicity into substantial, stylistic journeys. But Baldi is no longer a teenager, and with that comes some polishing of his lo-fi rock ideology with Cloud Nothings. The release of his self-titled debut LP last year asserted this, his intensity and knack for melodic hooks remaining mainstays over a clarified sound. His new album, 
Attack on Memory
, marks his next stage of growth. It helps when Steve Albini is there to lend a helping hand in the studio, too. If Albini can somehow work with Jarvis Cocker's sound, then a back-to-the-roots songwriter like Baldi probably seems like a breath of fresh air to Albini. It's more in line with the sound that he pursued himself as a musician with Big Black and Shellac. On paper, 
Attack on Memory
 sounds like an ambitious venture for Baldi, containing "higher fidelity, a track clocking in at almost nine minutes, an instrumental, and an overall more plaintive air." Baldi's voice is brought up in front of the mix throughout the album, though it's not meant to overshadow guitar work that's allegedly more adventurous than any of his previous releases. On opening track "No Future/No Past", Baldi's voice begins with a complacent whimper, gradually evolving into a fierce growl reminiscent of Frank Black. The beginnings tout a minimalist, percussion-led feel that serve as an essential build-up. The addition of an extra guitar riff just past the one-minute mark starts to peak into the aforementioned ambitious territory. The structure, and its transitioning from a minimal ballad to an emotive power-rocker, will remind many listeners of The Wrens' best work. Still, even as comparisons to alt-rock from the past two decades is abundant, there is a large dose of originality inherent here — just like the rest of Baldi's work throughout 
Attack on Memory
. Even as he gets older, the "ahead of his time" label still applies.
——————————————————————————————————————————
24. Kolapore – Must Be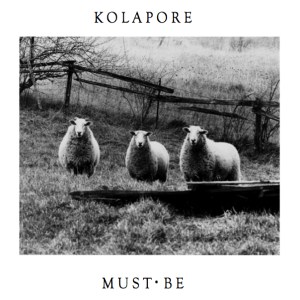 Kolapore produce a grand and exotic sound using a wide variety of instrumentation and styles. This is folk music at heart, but in the same way one classifies some of the best solo releases from Paul Simon or Paul McCartney as 'folk music'. The incorporation of everything from jazz to Afro-pop is prominent, but rarely inaccessible in abandoning the songwriters' natural knack for melodic hooks. Classification is often futile as a result. The jubilant "Sparrow" rides initially on a breezy "oooh-lala" over acoustic trickles, which allow for the addition of strings and bass flute to flourish. "As a river finds a different way / You remember what you could have said," suggests a slight undercurrent of regret as the musical accompaniment reminds to focus on the optimistic. "Sideways" settles on lush folk with soft-jazz elements led by a warm saxophone that appears at the end of each verse, as well as nervous keys that remind of a John Martyn ballad. Gorgeous vocal overlapping occurs during the final minute, where the trickling xylophone-like steps are laced over gentle twinkles and quick guitar trembles. It's a beautiful effort that, like "Sparrow", has qualities both relaxing and stylistically engaging. Kolapore really produce some colorful music, that's for sure. Another highlight, "Roots & Spring", just bursts with imagery over twangy slide guitar and acoustic trickles. "Said I was born on a rainy day,
said I was torn from my roots and my spring," Jeff McClellan croons suavely, with a slight touch of blues — a touch delivered naturally akin to artists like Eric Clapton and Eric Moore, who had bluesy souls ingrained in their voices even over folk backings. 
Must Be 
is perhaps the most overlooked album of 2012, as I haven't seen nearly as much buzz around the blogosphere as it deserves. Just listen to the efforts below, and you'll likely feel inclined to check out the entirety of 
Must Be 
here
. There are few albums released this year as beautiful and naturalistic.
——————————————————————————————————————————
23. Burial – Kindred [EP]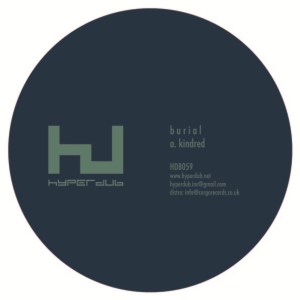 Kindred is technically an EP, but its 30-minute length puts the length up there with several album efforts on here — so it should qualify. After all, it's the opposite of post-success regurgitation. Burial could have easily played it safe, and watched the acclaim roll in as it did for Untrue and Street Halo. But the mysterious producer continues to evolve at a steady rate, his eerily atmospheric vein of dubstep being filtered into a harder, more garage-oriented sound consisting of bustling percussive loops and samples that range from buzzing engines to an infliction of late-night rain. The wonderful opener "Kindred" presents 12 minutes of Burial mastery, as he places a variety of vocal samples – ranging from soulfully feminine croons to menacing industrial husks – over a droning synth buzz that builds gradually. The click-clacking percussive loop remains throughout, interrupted only by minor phasing modifications. The next track is more menacing and direct in its approach, tackling a fairly new sound for Burial compared to his previous releases. "There's something out there," a disturbed voice says at the beginning of "Loner", foreshadowing the ominously captivating atmosphere Burial is about to construct. Crackling sounds permeate over a high-pitched, empyrean synth pad, and the garage beats soon ensue. A murmuring bass attempting to swallow up the track before a trickling synth arpeggio comes to play. Heavily reverbed vocal samples, melodically essential and lyrically indiscernible, continue to float around the wavering presence of bass and synths, as everything collides to conclude one of Burial's most masterful efforts. The initial melodic tug from the wispy keyboard on closer "Ashtray Wasp", which touts an obvious build-up into grandiosity as glistening synth arpeggios and murky ambient pads create a sense of yearning — supplemented only more by vocal clips repeating "I want you." As the synths whirl into a highly danceable format, it becomes apparent that Burial is open to any form of electronic infusion, even if it means tinkering with the dark ambiance that brought him early success. Everything remains dark and cloudy, and that's surprisingly comforting. But a track like "Ashtray Wasp" keeps listeners on the edge of their seats with its variation of ideas. You might have thought Burial to be easy to predict after Street Halo, but he throws that notion in listeners' faces… and man does it feel good.
——————————————————————————————————————————
 22. Father John Misty – Fear Fun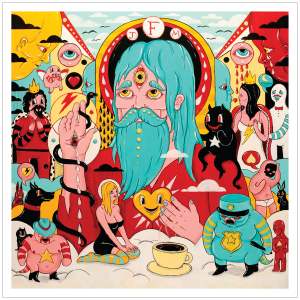 Fear Fun is a record that's, well, damn fun. It's an attribute that Josh Tillman seemed to be reaching toward when he assumed the Father John Misty moniker. This was after releasing seven full-lengths under the J. Tillman alias, which presented a solid form of sincere Americana with its plain-spoken tragedies and tales of the barren open road; it showed a very black-and-white sound that was pleasant enough but far from groundbreaking. With his Father John Misty debut Fear Fun, Tillman loosens up a bit, letting listeners into his home rather than keeping his distance in a cold forest. As opposed to the graveness previously apparent, Tillman engages the listener in a more charismatic and humorous form. Tillman presents an album steeped in a looser variety of folk that recalls '70s Appalachia along with the extended protest rock jams that often coincided. This is a departure from the previous solo releases of Fleet Foxes' former drummer, and one that should be embraced. The swaying acoustics of "Nancy From Now On" shows both Tillman's increasing comfort with his soaring vocals and grinning lyrical content. "Oh pour me another drink and punch me in the face," he sings over acoustic fluttering, which becomes enhanced by a mellow piano arrangement for the delectable chorus – "How was I to know? That milk and honey flow just a couple states below." Tillman ticks his voice up a few pitches for the moment, which is sheer joy and discovery packaged into one. The more bombastic "Hollywood Forever Cemetery Sings" is a raucous romp with tambourines and scratchy distortion playfully interweaving over Tillman lines like "We should let this dead guy sleep." And even more standard efforts like "I'm Writing a Novel", with its perky key-addled blues, have their own original appeal. This is an album for a Friday night, or any cause for jovial celebration. It's great to see Tillman, who has a reputation for being a playful soul on-stage, embrace his own personality more. It resulted in a ton of success here.
——————————————————————————————————————————
21. Twin Shadow – Confess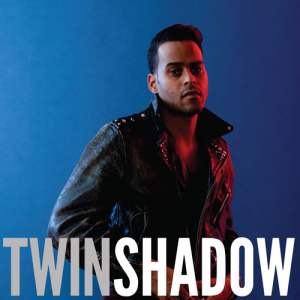 In following up his superb 2010 debut Forget, Twin Shadow's George Lewis, Jr. had little reason to abandon his admiration for '80s post-punk and new-wave, or his tendencies to alternate between emotionally-charged ballads ("When We're Dancing", "Tyrant Destroyed") and thumping rock ("Shooting Holes at the Moon", "Castles in the Snow"). Forget was an instantly unforgettable debut due largely to its fluctuating song tones and structures, as well as Lewis' boldly personified delivery – which showed a range of personalities, from knees-deep in love to self-absorbed prick. With his new album, Confess, we find much of the same tongue-in-cheek romanticism and '80s nostalgia, though with a slight and generally welcomed increase in synth-pop. Listeners know what to expect from Lewis at this point, so Confess isn't as initially striking, but the level of quality is comparable. Early parts of Confess are forcefully infectious and instantly accessible, whereas the second half presents a form of synth-pop more aware of vintage atmosphere, like on his debut, and with a resounding emotional core that reminds of synth-pop legends like Erasure and Depeche Mode. The initial radiance of opener "Golden Light" suggests Lewis may be heading in a softer direction, but several twists prove otherwise; an introductory kick drum and wavering synth pad murmur in the background as Lewis gently croons over a marimba-like bounce, which is then enhanced by a stuttering synth arpeggio. "You Call Me On" expands from quick guitar swipes reminiscent of The Police into electro-rock exultation for its majority, pushing halted drum patterns and wavering synth pads as Lewis' snide suaveness comes through; "I don't give a damn about your truth, or a world that's foaming at the seams," he sings, its directness being particularly effective right before the two-minute mark, when a bombast of noise stutters into a momentarily serene lull. The track is exciting from start to finish, thanks largely to unpredictable percussive stomps and Lewis' powerful lead, which helps in projecting the emotionally insecure themes throughout the album.
The album's best overall effort, "When the Movie's Over", is a beautifully intimate effort that revives several components from synth-pop legends Erasure, whose fusing of Andy Clark's soaring dramatics and Vince Clarke's tightly constructed arrangements made for a consistently striking sound. The weeping synth pad in the background helps aid an exceptional vocal performance from Lewis. His hushed whispers, and whistles alike, stir up an infectiously melodic reflection on a relationship's imminent demise. "You hang on to the falling leaves / Like the leaves themselves you were born to claim," he sings. The song's atmosphere fits the album's themes with perfection, flawlessly embodying the fates of crumbling relationships and tragedies of narcissism. Following graciously in the steps of a phenomenal debut, Confess continues Lewis' emergence as a talented songwriter and performer with a penchant for dark, '80s-inspired pop.
#50 to #41 // #40 to #31 // #30 to #21 // #20 to #11 // #10 to #1