#50 to #41 // #40 to #31 // #30 to #21 // #20 to #11 // #10 to #1
——————————————————————————————————————————
10. First Aid Kit – The Lion's Roar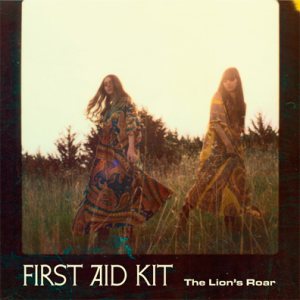 With The Lion's Roar, Swedish sisters Johanna and Klara Söderberg take the jump from relative obscurity to deserved acclaim. Their reputation has grown steadily since their 2008 cover of Fleet Foxes' "Tiger Mountain Peasant Song", which aided the critical recognition of 2010 debut The Big Black & The Blue. While the lo-fi sentiments of that album allowed for a seamless demonstration of the sisters' talents, it isn't until now – with The Lion's Roar – that their fully intended sound peeks out. The opening, self-titled track has a feeling of grandiosity despite its minimal acoustic-driven lead, which grows into a large chorus featuring enhanced percussion and orchestral flourishes — an enjoyable trend throughout the album. "And every once in a while I'd sing a song for you / That would rise above the mountains and the stars and the sea," they sing toward the track's end, an apt signal of the moving tunes to come. So it makes sense they get their influences out of the way with single "Emmylou". There is not a better track of the group's appreciation for Americana and country, both on the lyrical and musical fronts. Its straightforward country twang of supplements the radio-ready chorus: "I'll be your Emmylou, and I'll be your June/ If you'll be my Gram and my Johnny, too." The ghosts of folk heroes like these permeate throughout, but it doesn't stop First Aid Kit from crafting an exhilarating sound equally rooted in modern indie-folk, an aspect that can be partly attributed to producer Mike Mogis, a member of Bright Eyes — Klara's first favorite band. He does a wonderful job juggling the band's traditional folk elements with their modern intuition. Conor Oberst even appears on the energetic "King of the World", which sports an acoustic jauntiness and brass/string spurts that reminds of gypsy-folk efforts from DeVotchKa or Beirut. Despite providing enjoyment  this sound tends to be an outlier, as the majority of Lion's Roar consists of genuinely warm folk and country led by their equally soaring vocals. First Aid Kit's best efforts tend to have a very uniquely refreshing sound, like the twinkling key-led festiveness of "Blue", which recalls '70s AM pop in its delicate nonchalance, even as the chorus is uplifted by strings and a sweeping vocal fix. "This Old Routine" is another stunner, with its trickling keys provide a stunning backdrop courtesy of as Saddle Creek staple Nate Walcott. Add the spine-chilling folk ballads "To a Poet" and swelling string-laden stomp of "Dance to Another Tune", and it becomes clear why The Lion's Roar is one of the year's best.
——————————————————————————————————————————
09. Leonard Cohen – Old Ideas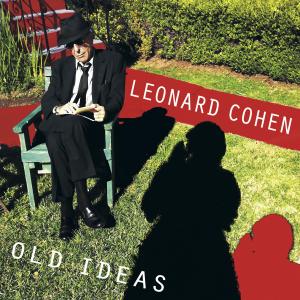 The legendary Leonard Cohen provides an interesting backdrop of musical styles throughout Old Ideas to supplement his usual tales of desire, love, and loss — all with his trademark dry humor and comfortably creaky vocal stylings. Reflection is a common attribute of his music, and Old Ideas places the most emphasis on it — and aspects like growing older, adapting to change, and the ultimate end. Flourishes of gospel and jazz exist successfully throughout, styles wildly appropriate considering the context. Opener "Going Home" has a tinge of gospel thanks to Dana Glover's reflectively soulful vocal backings, which reprises at the end of the track to repeat Cohen's lyrics of comfortable familiarity; she contrasts Cohen's spoken-word drollness with a melodically colorful performance. This gospel influence is more prominent on "Show Me the Place", where anachronisms serve as a reminder of growth. "Show me the place where you want your slave to go," he mutters, not in the loudly excitable Baptist vein, but rather the tranquil cathedral feel of an intimate mass. Choir-like female vocals intertwining over strings and a gentle organ during the song's latter half is prominent, while Cohen's leading croon sounds as ragged and whiskey-tinged — even if the somber key stylings remind of a sober funeral. "Show me the place where the suffering began," he concludes. The beginning of the album is so affixed in key-laden gospel and folk that the guitar's dominance at the beginning of "Darkness" is a welcome shift, especially when the swanky percussion kicks in. Little more than a hushed brush in the previous three efforts, percussion comes alive here; the bustling rhythms and scattered organ flashes on "Darkness" make it one of the jauntiest efforts on Old Ideas, an understated release for the most part. "I don't smoke no cigarettes, I don't drink no alcohol," he sings over bluesy piano additions and saxophone flourishes. "I used to love the rainbow, and I used to love the view." It's the words and music from a man whose world trajectory seems imprinted on the back of his hand, with old-fashioned traditions helping make thoughts of one's eventual demise easier to cope with. This is a dark and relatively stark album from a man whose poetry should never go overlooked. Old Ideas is a continuation of Cohen's genius, with plenty of new ideas among old ones.
——————————————————————————————————————————
 08. Swans – The Seer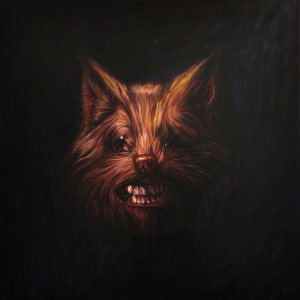 A concise description of 
The Seer
is like evaluating Swans' entire career in a flash; it simply can't be done. Always led by Michael Gira, Swans released their first album in 1983, and since then have taken countless approaches to their idiosyncratic sound. Noise-rock, art-rock, post-rock… whatever their classification may be, Gira constantly turns his droning soundscapes into breathing entities with hypnotic repetition and a wide arsenal of instrumentation. These extended cuts often remind of post-rock with their lengthy patience and droning repetition, but Gira is capable of frequently shifting outside the post-rock canon entirely. There are many moments on 
The Seer 
that keep with Gira's building-block structural mentality, where the subtleties of a song's architecture takes it to unforeseeable heights. Then there are other aspects that come completely out of left field, a place where Gira has lounged for over thirty years. The opener on
The Seer
, the nightmare-ish "Lunacy", sounds like a drug-induced nightmare that pits one against a village riot in Medieval times. The vocals resemble some hypnotic cult, especially as they repeat "lunacy" before a haunting looping keyboard melody. A stampede of percussion follows as "lunacy" continues to repeat. Vocalized quirks play a big role throughout. The panting in "Mother of the World" acts as a rhythmic tool to aid the track's structure, a giant crescendo where whirring guitars, clamoring drums, and piano shards build around Gira's vocal whims. The textural self-titled track is another stunner, where "I see it all" is repeated as a whirlwind of strings raises in pitch, subsiding for explosive waves of guitar distortion. When it fades, more spacious yet similarly aggressive guitar stomps take over. Anxiety and tension flows throughout the release, with swelling crescendos and epic build-ups causing listeners to ask 
when 
the madness will stop, and the song will reach out and grab them by the ears. 
The Seer
 is a ride listeners won't easily forget, just as Gira intended. Listen to a stream of the entire album below. Just be sure to put aside two hours of your time:
——————————————————————————————————————————
07. Godspeed You! Black Emperor – 'Allelujah! Don't Bend! Ascend!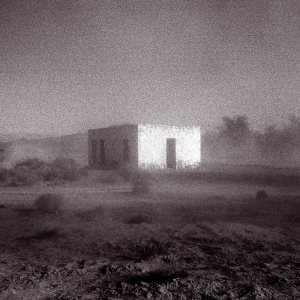 The first album in nearly a decade from post-rock greats Godspeed You! Black Emperor defies all expectations, especially since its existence was only recently imminent. It wasn't until last year the band even
hinted
at new material, so a tour-de-force like 
'Allelujah! Don't Bend! Ascend!
was relatively unforeseen — even from a group this consistent. It's simply amazing that such chemistry remains among the collective after only sporadic busts of inter-band collaboration the past decade.
'Allelujah!
 re-affirms the band's status as one of the greatest post-rock groups, their moody epics defined by shifts in tempo, loudness, and instrumental lead that constantly keep listeners on edge. "We Drift Like Worried Fire" is a stunning gem whose 20 minutes of unbridled intensity is filled with sonic shifts, from acoustically plucked dark-folk stylings with creaky violin adornments to blasts of anthemic and whirling distortion. It plays through different acts, with its five-minute coda serving as a heart-thumping wave of brilliance. A shifting metal-like lead is submerged under the distortion here, repeating as the rhythmic backbone slowly becomes livelier in movement. By the time strings take over conclusively, and reflect the initial guitar lead, most listeners will find themselves hypnotized. The lush, string-laden hints of Celtic folk to kick off opener "Mladic" are in contrast to its other 19 minutes, loud and palpitating to the very end. Its leading guitar-key combined melody repeats like an anxious pulse, as string discordance lingers in the distance. The waves of distortion rise, and then decrease to a buzzing hiss as the drums take on a drum-line rhythm. And then we get treated to one more blast before the swelling subsides. Godspeed You! Black Emperor create valley-sized song that seem to linger forever, their subtleties slowly emerging after each listen. Even the first time around, though, it's stunning.
——————————————————————————————————————————
06. Grizzly Bear – Shields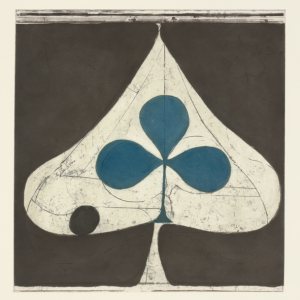 Grizzly Bear had no intentions of going backwards with their third album, Shields. They have been evolving steadily since their 2006 debut Yellow House presented immediately likable psych-folk that sounded hushed and intimate despite its sprawling attention to detail. That detail and aim for perfection suggested the Brooklyn-based group would continue to deliver and had an abundance of ideas, but how much their approach would change with successive releases was unknown. Would their attention to detail and polish stymie their stylistic growth? The intricate indie-pop of follow-up Veckatimest played it relatively safe despite greater complexities arising in their stylistic turns, with everything from Baroque influence to progressive Americana. Still, the shimmering choruses remained, and much of it was comfortably predictable despite a sound that was striking and entirely their own. The band ramps things up a bit with Shields, easily their most sprawling and fascinating effort to date. Their accessible rock and pop sentiments remain, especially in the beginnings of most tracks, but it's what follows that makes the efforts very memorable. Again, it's their attention to subtleties that define moving structures, which settle in before unleashing these little treats. Some examples include the magical fairytale acoustic fluttering toward the end of "Sleeping Ute", the charming piano-laden chamber-pop to soothe the crunchy aggression and bounce of "A Simple Answer", and the ethereal combination of trickling keys and hazy synth pads to subdue the already relaxed "Gun-Shy". Less so in terms of transitioning, the stunning "Yet Again" rides on a effervescent and bouncy chorus much like distant cousin "Two Weeks". The transition at 01:40 to a bouncy key backing and melodic delivery, complemented by a variety of slick guitar effects, is beautiful — and gets better each time it's re-introduced. Don't forget about the distorted, minute-long conclusion either; Grizzly Bear even adorn their poppiest efforts with bursts of unique creativity. Shields is full of it.
Official Site / BUY
——————————————————————————————————————————
05. Frank Ocean – Channel Orange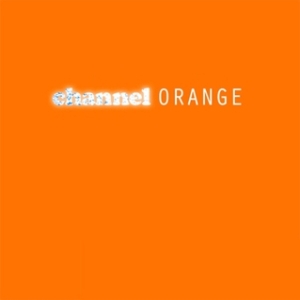 With multiple stylistic journeys, engrossing themes, and Frank Ocean's astute sense of melody,
Channel Orange 
is the best R&B album of 2012. Don't come in expecting the aggressive shock value of Frank Ocean cohorts Odd Future; this is a smooth and beautiful album full of seductiveness, romantic longing, and social commentary. It's immediately apparent. The warbled, swelling synth lead on the second track, "Thinkin Bout You", is smooth and seductive, apt for a slow-dancing if not for Ocean's rhythmically flawless and swooning delivery. Strings reflect the synths during the second chorus, when Ocean pulls out his trademark falsetto for the first time on the album. The swanky late-night call-and-response action of "Sierra Leone" is exemplary further of Ocean's vocal range; he shifts his voice with trendy spontaneity, alternating between melodic polish and hip-hop fleetness. Summertime anthem "Sweet Life" benefits from similar vocal alternation, not to mention the incredibly polished production of Pharrell. Lush keys play over a bouncy bass, giving way to a lounge-y sound of shuffled piano  before a big-time chorus. Brass glides over Ocean's enthusiastic vocals: "You've had a landscaper and a house keeper since you were born / The starshine always kept you warm / So why see the world, when you got the beach." Themes of over-indulgence and sheltered lifestyle continue on the aptly titled "Super Rich Kids", a hip-hop opera for upper-class nonchalance where the protagonist wanders aimlessly around his mansion, taking drugs and riding in daddy's Jaguar when the sun sets. The initial piano lead of Elton John's "Bennie and the Jets" jaggedly accompanies a plethora of brilliant lines, like Earl Sweatshirt's "purchasing crappy grams with half the hand of cash you handed." Musically, the album is all over the place, touching on soul, hip-hop, R&B, jazz-funk, and psychedelia to name a few. The humorously fetish-friendly "Pink Matter" is indicative of the latter, orgasmic in more ways than one as Ocean sings about… uh, you know. Just wait for André 3000 to bust out with his electric guitar swipes; blue
used 
to be his favorite color, but no more! 
Channel Orange 
is chock full of quality material. Dig into it for yourself.
——————————————————————————————————————————
04. Beach House – Bloom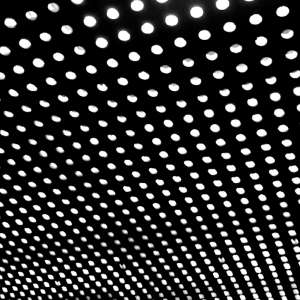 When I saw Beach House in Central Park this past summer, there was a moment amid the pounding rain and clamoring thunder when singer Victoria Legrand took to the microphone in between songs, and pronounced "Fuck mother nature!" Just a few seconds later, a bright lightning bolt erupted from the sky, and the crowd burst into applause. The dream-pop duo seem to always conjure up a sound that's almost like nature in its lovable predictability; you may realize that lightning is on the horizon, but you will never know its impact until it hits. The organic flow of their songwriting won't catch you off-guard, but it will put you in awe regardless. Beach House's sound is still reliant on Legrand's raspy yet ethereal vocals, her fleeting organ arpeggios, and the gliding guitar work of Alex Scally. Legrand may verbally find herself sailing "in a new direction" during the chorus of "Myth", but the overal presentation is still something listeners are very familiar with. It reminds just how adept the duo are at progressing from hazily mellow verses with a key-laden flutter into riveting and anthemic choruses. 
Bloom 
presents nothing groundbreaking on that front, but no one was asking for a giant shift anyway. This is an album with an alarming degree of consistency, easily one of the duo's best albums front-to-back. More than most, "Other People" is spine-tingling in its approach. A swelling synth pad envelopes the beginning as Legrand lets out a cry, higher-pitched than usual. "So you thought it would happen", she sings, before drums and a buzzing guitar backing supplement the rest. "Good love, goodbye." The chorus is a shimmering piece of genius dream-pop that's airy and ethereal, followed by a stunning guitar bridge courtesy of Scally. Again, hardly groundbreaking in structure, but melodically empowering and riveting are certainly some ways of describing it. "Troublemaker" plays with the calm organ-led airiness during its verses, before an explosive guitar-led chorus shows off one of Beach House's most rocking efforts. This is louder than what listeners would expect, but it simply makes one want more in this vein — especially as the album closes with patient ballads, although they're just as solid. While Beach House haven't taken many risks with 
Bloom
, it's a consistently enthralling release that continues their string of successes.
Official Site / MySpace / BUY
——————————————————————————————————————————
03. Kendrick Lamar – Good Kid, M.A.A.D City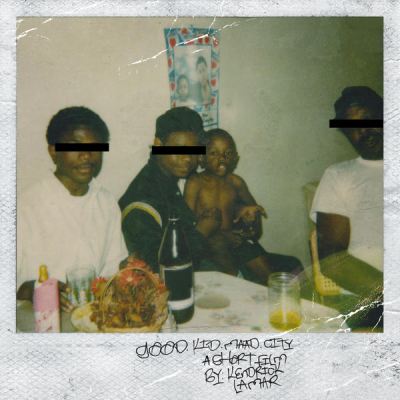 The genius of 
Good Kid, M.A.A.D City
is multifaceted, like the overlapping areas of conflict throughout the album's narrative, a stunning display of growing up and prevailing over events that leave one broken — at least momentarily. As the title suggests,
it's
 an album about growing up with a conscience in a society that seems absent of one. Throughout his second album, Kendrick Lamar shares his intimate past, what broke and what made him. Combine his lyrical genius with stunning production standouts from the likes of Just Blaze, Sounwave, and Pharell, and it becomes almost impossible to not become absorbed in his tales of heartbreak and overcoming. This is an album that can be digested with no prior context; the narrative is descriptive and graphic in its anecdotal fury, and Kendrick uses opening stunner "Sherane a.k.a Master Splinter's Daughter" as the album's mise en scène. It quickly establishes that the release begins with Kendrick's youth, when he was "seventeen, with nothing but pussy stuck on my mental." After an eerie gospel begins the album, dubstep-influenced synth whimpers and a bubbly bass comprise the only moment of instrumental silence. From then on, Kendrick's relentless delivery takes hold, its intensity unmatched by any hip-hop release this year — or the past several years, for that matter. He details meeting his first love, the uncontrollable lust and excitement that took hold of him thereafter, and then how he witnessed her murder… as she was waving to him from across the street. A brutal first love can do crazy things to someone.
The narrative continues with the infectious "Bitch, Don't Kill My Vibe", where the traumatic experience touches Kendrick to the point where he doesn't want to feel anything, and a pessimistic outlook on life begins to take hold. He wants his drink, his swag, and simply not to be bothered. Sounwave's beat rides on suave guitars and percussive stuttering, with calming female vocals adding excellent flavor to an already-addictive chorus. After this numbing phase, Kendrick stops the self-pity. The loose "Backseat Freestyle" brings the youthful vigor back — "I pray my dick get big as the Eiffel Tower so I can fuck the world for 72 hours" — and shows how his flow doesn't need a stunning or intricate beat to hypnotize listeners. The engrossing tale continues from there, but listeners can resume themselves. Someone could write a book on the lyrical genius of the album, so let's leave room to mention the outstanding beats throughout. One of the most inventive beats, "Poetic Justice", samples Janet Jackson's "Any Time, Any Place" and channels '80s soul-pop as a result. The wonderfully epic "Sing About Me, I'm Dying of Thirst" has a remarkable backdrop, as well, with a sample of Grant Green's 1971 jazz-guitar work "Maybe Tomorrow". Kendrick uses the jazz rhythms to perfection here over an auto-biographical sprawl. And then there's the remarkably energetic "Compton", where Kendrick and Dre stretch out over Just Blaze's electro-fied beats. With its excitement and post-success enthusiasm, it's the perfect closer to a hip-hop masterpiece.
——————————————————————————————————————————
02. Wild Nothing – Nocturne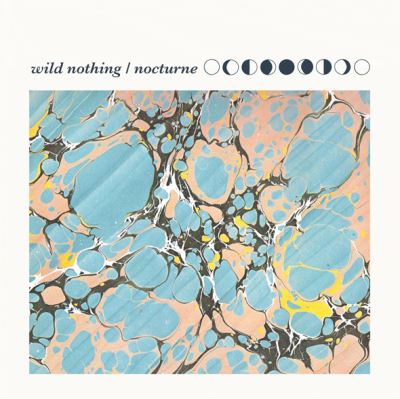 Overlooked for its beauty and stunning recollection of '80s college-rock and new-wave, Wild Nothing's second full-length Nocturne shows the emergence of a group that excels at juggling nostalgia with shimmering modernism. Nocturne ditches the lo-fi sentiments of Wild Nothing's 2010 debut, and emerges with a glowing rock sound. Guitars most often lead during Wild Nothing's songs, their swirling quivers consisting of single-note leads that remain serene despite their expeditious deliveries. This is where most Wild Beasts comparisons arise from. This floating quality is attributed to two shifts in Wild Nothing's sound. The most important is the inclusion of live drums, a major reason for the sound's leap forward from the debut's drum machines. Their flow is very naturalistic, and this aids in the patience of their sound — especially when being led by dynamic guitar arrangements that, like the best of '80s jangle-pop and new-wave, need flexible room to breathe. Another is the more dominant presence of Jack Tatum's vocals. While still remaining drenched in vintage reverb, there's an inherent crispness on this album due to the contrast between fragile verses and bouncy choruses, like on the exceptional "Nocturne". Here, he shifts between hushed verses and a gleeful chorus, his growth in range remarkably obvious for anyone who has heard the debut. With these changes apparent, it's necessary to note what really makes Nocturne one of the best albums of 2012: the phenomenal songwriting.
While Tatum's vocals are responsible for a bevvy of hooks throughout, the guitar-led instrumentation takes hold over listeners on "Midnight Song", where rich textures and jangly pop rhythms help form a chorus that reminds largely of shoegaze in its gauzy elegance. The hazy "Only Heather" benefits from similar influences with more of a jangle, its fleeting guitar strings and wispy synth pads recalling The Go-Betweens' most emotive works, like "Bachelor Kisses" with a rock edge. Synth-laden new-wave in the vein of OMD and New Order are even touched on with "Paradise", where Tatum scales back his voice to a deep murmur as synth twinkles and overlapping pads support the sound of chirping seagulls. It's a relaxed track, one that prepares listeners well for the trickling ocean of emotions in "The Blue Dress" and the stabbing synth-pop of closer "Rheya", two unconventional efforts by Wild Nothing standards that grow on listeners with ease. Even as the album's first half is the best representation of the group's ability to simultaneously capture nostalgia and flaunt modern sleekness, the second half offers bursts of stylistic creativity that maintain the constant engrossment that is Nocturne. The word 'nocturne' is defined as "a short composition of a romantic or dreamy character suggestive of night". The tracks on the album aren't short, but the shoegaze and post-punk influences sway within Jack Tatum's beautiful songwriting, creating a dreamy and moonlit atmosphere that recalls Echo & the Bunnymen, The Chameleons UK, Felt and other greats existing in the sphere of new-wave, shoegaze, and post-punk.
Facebook / Bella Union / Full Album Stream / BUY
——————————————————————————————————————————
01. Tame Impala – Lonerism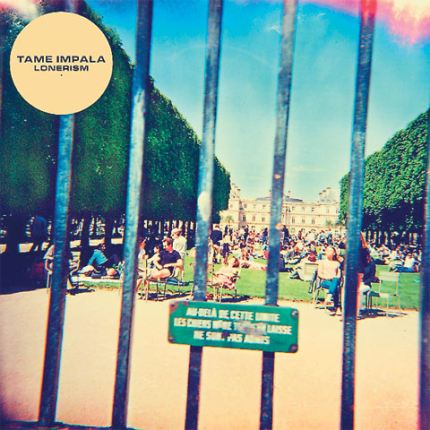 2012 featured many great releases, with no one album in particular jumping out as the year's best. However, out of them all, Tame Impala's psych-rock masterpiece Lonerism was the most consistent and focused, breathless in its genius and enthusiasm for the past and present. Lead songwriter and vocalist Kevin Parker crafts a sound owing certainly to '60s psych-rock, but also to the countless number of pop innovators that help make Tame Impala's songs much more than drugged-out rides through dexterously capable guitars and phasing. Growing up with a father who played in a cover band featuring '60s pop heroes like The Beatles and The Beach Boys, Parker claims he got his ear for melody from formative experiences playing alongside his dad. The heavy psych-rock part? DIY bedroom experiences. Parker has been recording music since he was 12, and met Tame Impala bassist Dominic Simper when they were 13. And like many young teens of the era, they prided themselves in their Rage Against the Machine and Korn cover songs. Even the oddest influences can impact an artist's future sound. Lonerism has been a long time coming, in a sense. But after the success of 2010 debut Innerspeaker, and longtime rapport between the band's members, is it really that surprising? The fact that Martin is less reluctant to integrate synths and keyboards into his previously guitar-dominant songs shouldn't be. And it will never be again, as Tame Impala has shifted their sound relatively from pounding psych-rock to a swirling concoction of rock and psych-pop. The result is breathtaking.
The repeated panting "gotta be above it" to kick off Lonerism aptly signifies the effort to come, where not one dull moment leaves a listener pondering about the album's direction. Tame Impala produce a sound full of hooks and engaging creativity even in their lengthiest moments. In addition to smatterings of synth and a consistently reliable rhythm section, Lonerism is still largely guitar-led, though not nearly to the extent of Innerspeaker. "Endors Toi" represents this well. Its guitar lead shifts from hazy phasing to sonorous bursts of jubilation, leaves an imprint because of its beauty. The band uses its brilliance to their advantage, allowing this bursting guitar production to re-appear in different melodic form during the conclusion of "Mind Mischief", a mind-altering success where a nonchalant chorus grows into swelling guitar barrages and heavenly vocal harmonizing. Parker noted that Lonerism makes an effort of "incorporating an expanded sonic palette, more emotional song writing, and a more pronounced narrative perspective." Few tracks show this better than "Apocalypse Dreams", a chugging epic led by soaring vocals, dynamic guitar bursts, and glimpses of moogy organs which give way to supplemental guitar twangs and heavy-hitting blasts alike; the developmental structure provides a slightly conceptual and futuristic feel, even as its influences remind of a remarkable past. As the track progresses, its sonorous tones and stoned guitar stretches are strongly reminiscent of Todd Rundgren's brilliant 1973 album, A Wizard, a True Star. "Apocalypse Dreams" is a phenomenal centerpiece from a group whose debut, Innerspeaker, was striking enough to create lofty expectations. This, and the rest of Lonerism, answers them in stunning form. Lonerism is melodic bliss for anyone who appreciates pop or rock music. Its wide appeal should not be underestimated.
#50 to #41 // #40 to #31 // #30 to #21 // #20 to #11 // #10 to #1