#50 to #41 // #40 to #31 // #30 to #21 // #20 to #11 // #10 to #1
——————————————————————————————————————————
40. Caspian – Waking Season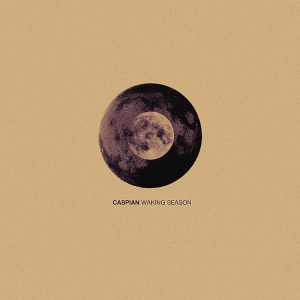 Caspain were one of many groups to form in the wake of early '00s post-rock successes like Mogwai, Godspeed You! Black Emperor, and EITS, who proved to many aspiring rock groups that indulging in epic songwriting tendencies was neither inaccessible, nor over-indulgent. Not having to find a singer to achieve wide appeal was another plus. Unlike many other admirable yet creatively lacking post-rock groups these giants and their methodology inspired, Caspian are well-deserving of sitting alongside their influences. Waking Season is a resounding solidification of this, and the band's ascent to post-rock greatness. The opening, self-titled track opens with a gauzy wave of sound and a trickling piano, a stark contrast to the wave of noise later produced by guitars, synthesizers, and everything from glockenspiels to cinematic samples. An acoustic guitar helps build on this growing crescendo, which swells with great momentum as various instruments enter the fold. Vocals from a heavenly choir provide a gorgeous backing, as shimmering keys and a crunchy rhythmic guitar bring to mind Sigur Rós' most sprawling works. A tranquil vocal sample is also laced throughout "Porcellous", which is more aggressive with its fleeting guitar lead and anthemic percussion. The pace and intricacy of the guitar collides metal with prog-rock, as various blasts of distortion alternate in intensity to highlight certain areas. This spotlight approach works exceedingly well in this exciting effort, which along with "High Lonesome" uses sporadic distortion as an interesting production technique over layers of vocal samples. Other efforts like "Hickory '54" and "Akiko" are more sonorous and free, in the similarly gorgeous Sigur Rós sense that the self-titled track is. The walls of pleasant noise remain, but the guitars slow down a bit — providing the clearest look at the group's incredible songwriting. From the lush tranquility of "Akiko" to the thunderously energetic "Porcellous", Waking Season is an constantly exciting release that stretches the boundaries of post-rock.
——————————————————————————————————————————
39. Julia Holter – Ekstasis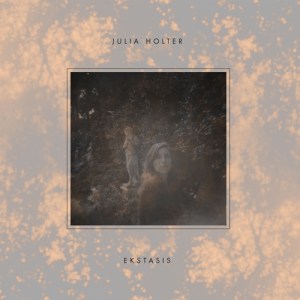 Julia Holter defies the minimalist expectations surrounding most bedroom-pop recordings, many devoid of vibrant atmospheres and overly dependent on their technological capabilities. Although her lush and gauzy production – drenched in reverb and pleasant twinkles – allows room for painless filler, Holter doesn't waste a moment on Ekstasis, her best release to date. As usual, her graceful multi-layered vocals are often the guiding force. Despite this consistency, no song sounds quite like another. The plucked bass-led pull of "Für Felix" helps construct a hypnotic and magical soundscape, while the Asian-inspired melodic twinkles of "Four Gardens" pushes that fantastical existence into even more exotic territory reminiscent of Kate Bush; the feel is especially prominent toward the end, when brass combinations erupt with surprising cohesiveness. A poppier effort, "In the Same Room", shows the powerful impact of Holter's voice. It initially floats organ-like arpeggios reminiscent of Beach House's dream-pop, though Holter's gentler and fragile voice resembles a more playful and flexible electro-pop comparison, to an artist like Grimes. Her astute melodic senses and clever layering help make "In the Same Room" one of the most immediately beautiful efforts on an album full of many, and it only increases in stunning capacity when the chorus hits, and Holter coos "I can't recall this face, but I want to remember your face, " over a bouncy bass and medieval-like synth arpeggio. Holter creates the sort of beauty that only a one-person project could, where a songwriter and vocalist is perfectly aware of their co-existence and dependency. Ekstasis is an atmospherically stunning album that shows Holter as one of the best in bedroom-pop. Even as Holter's next release is scheduled to feature a ull band, it's probable – like Ariel Pink's later "electric" stage – that her songwriting and incredible vocals will continue to serve as a guiding light. No worries there.
——————————————————————————————————————————
 38. Sweet Sweet Lies – The Hare, The Hound & The Tortoise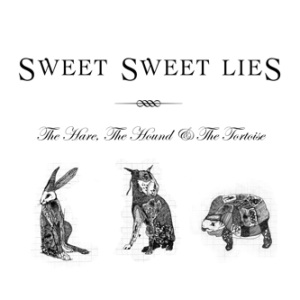 Anglo-Scottish group Sweet Sweet Lies frequently mix tales of romantic cruelty and despair over lively and jovial melodies, producing the sort of old-timey folk you'd expect to hear in a seafarer's pub. But occasionally they'll throw in a heartrending ballad, like the string-laden "Lizbet Blue", stopping festiveness in its tracks. The roller-coaster of witty emotions on The Hare, The Hound & The Tortoise makes it a hugely impressive debut with emphasis on both music and lyric, somewhat of a rarity for debut releases these days. This album is far from the typical fare; it's patiently interwoven and heavy on enthralling, universally relevant narratives over melodies that range from foot-tapping pub jaunts to delicate ballads, like "No One Will Love You (Like I Do", which recalls the somber tongue-in-cheek romanticism of Scott Walker and Leonard Cohen. On a perkier front, "Winter of Discontent" speaks of an eroding relationship with cleverly musical references — "I've tried my best to fill your life with major melody, but now I fear the minor has crept back into the key." The winter metaphors continue over a lively assortment of acoustics, the eventual keys reminding of Man Man's penchant for jagged art-rock. The album presents an excellent assortment of lively rockers and somber ballads, the latter most prominent with mid-album efforts like the highly emotive "Lizbet Blue", where vocals rise to surprisingly operatic heights. The fun string-laden efforts of single "Overrated Girlfriend" is just as good, but I'm smitten with their most delicate efforts — where their simultaneously humorous and heartbreaking lyrics render as genuine poetry. This is easily one of the year's best and overlooked debuts, and – even better – you can stream it in full here.
——————————————————————————————————————————
37. Merchandise – Children of Despair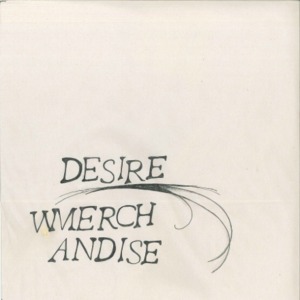 Tampa-based Merchandise's blend of post-punk, shoegaze, new-wave, and folk is resoundingly intricate and beautifully interwoven; it's a perfect hybrid of extended psych-leaning journeys and concise post-punk hooks. Among their quietest tracks, a ballad by Merchandise's standards, is "Satellite", which evolves from minimalist piano-ballad beginnings to a swelling section of strings and choir backings. You can hear shades of Sigur Rós, Grizzly Bear, and Andrew Bird, but for songwriting as original as Merchandise's, none of these comparisons are very useful. Merchandise have a sound of their own, not only as a whole but also track-by-track. Each one is a unique journey into various stylistic hybrids and new compositions. The melodic bliss that is "Time" rides on a reverbed squealing guitar and a distantly clanging acoustic strum, steady as the vocals launch into an unforgettable chorus that reminds of darker alt-rock acts of the early '90s, like Gene and Marion. The vocals shift from an aggressive murmur to a somber pleading during the chorus, featuring complacent lines like "So I took a lover, oh yeah, just to kill some time / She always laughs and leaves me hanging out to dry." The contrast is a welcoming melodic shift, simply one example of the band's ability to seamlessly pull a great hook out of reverb-drenched waves of sound. Slow-burners like "Satellite" combine with aggressively distorted alt-rock successes like "In Nightmare Room", while mid-tempo efforts like "Time" bring out the best of both worlds. The variety helps make 
Children of Despair
a highly listenable experience despite its prominent ambition and stylistic criss-crossing, which mixes several forms of rock together for one stunning and highly nostalgic result. Their label, Katorga Works, agrees with the glowing praise. They call 
Children of Desire
 "hands-down the best record we've been a part of." It's definitely one of the best I've heard this year.
More>>>
Katorga Works / Download / BUY
——————————————————————————————————————————
 36. Frankie Rose – Interstellar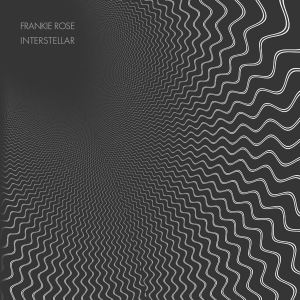 Frankie Rose is a familiar name to many in the indie-rock scene; she was an original member in Crystal Stilts, Dum Dum Girls, and the Vivian Girls. So basically, start a band with her, and your prospects look good. Why's that? She shows us on her second solo full-length 
Interstellar
, which boasts a number of beautiful songs ranging from the throwback jangle-pop of "Know Me" to the spacey electro-rock of the title track. One of the best songs released this year, "Know Me" sounds as if The Pretenders had a lovechild with New Order, and they decided to name members of Fleetwood Mac the godparents. This was a surefire single choice, with a three-minute length that wastes no time in getting to the meat of "Know Me" — the gorgeously hazy chorus that's accentuated by twangy guitar reverberation and amped-up percussion. It's an anthem for the '80s, and anyone that wanted to successfully replicate the feeling of a decade gone but never forgotten. The embracing nostalgia doesn't begin to fade after that, as efforts like the glistening "Daylight Sky" and show a brighter focus on shimmering synth-pop with twangy guitar backings. "Had We Had It" bases its momentum off a constantly whirring bass line, a trademark of '80s post-punk that Frankie Rose uses to perfection — as she did with the likes of Dum Dum Girls and Crystal Stilts. The sporadic twangs on "Night Swim" supplement another strong rhythmic backing, though more restrained than the pulsating "Had We Had It", whose energy races like a frenetic heartbeat. So with relatively forceful efforts like these, it's apt that something later in the album – like "Apples for the Sun" – touches on Rose's abilities to construct an ethereal atmosphere. This reaches into territory more familiar to the aforementioned Julia Holter, but Frankie Rose shows a similar adeptness for infusing airy synth pads and delicate bass into her pop-fueled songwriting. If you love jangle-pop, shoegaze, or anything to do with '80s rock, 
Interstellar 
is the perfect release for you. And even if you favor other decades of music, it would be foolish to ignore.
——————————————————————————————————————————
35. El-P – Cancer for Cure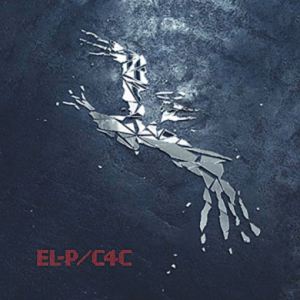 Cancer for Cure
is the first solo album in five years from legendary hip-hop producer El-P, the longtime alias of Definitive Jux co-founder Jaime Meline. For two decades he has been a central figure in underground hip-hop, not only with his own creations but also by discovering the under-exposed works of others. The "Def Jukies" on his label defy conventional radio-friendly hip-hop in every way imaginable, their wide stylistic reaches being particularly prominent in the breadth of utilized classic samples, often extracted from classic vinyls with El-P's help. Long before blogs were rampant, this guy made it his passion to distribute quality material from the past and present, with many of the results resembling a sound from the future. And this is exactly what
Cancer for Cure 
sounds like; it's a stunning piece of conceptual art with brooding soundscapes and themes of social dystopia, crimes of passion, and mishandled authority. It's also a hectic, synth-laden, and rarely repetitious collection of songs that capture the chaos and grittiness of the modern age. With a sci-fi urban tinge, "Drones Over Bklyn" shows this immediately, over apt synth buzzing and chaotic percussion: "You better stay aloof when the troops move or suicide booths soothe / The who's who of looters shoot, the bullets go zoom zoom." Further lines like "your pain is the porn" establish the rampant war-torn sadism inflicted by the combative structure, echoed in these songs with a resounding closeness. "True Story" sports a a gargled sample that repeats "in the world" over a pulsating fuzz-synth and similar tales of harrowing escapism and brutal reality. Similarly, the jeering chorus in "For My Upstairs Neighbor" repeats "If you kill him I won't tell," in between El-P's flawless rhythmic snippets. The subtly melodic, brass-induced bursts continue throughout this track; it's a fantastic addition to one of the album's best beats. That's saying a lot too; these are some of the most engaging, intense beats you'll hear all year. In an era where rising hip-hop acts attempt to depict aggression and grim social realities with frequent hyperbole and false aggression, El-P has released an album that doesn't need exaggeration. With plenty of narrative power,
Cancer for Cure 
is a forward-thinking accomplishment that continues the producer's knack for intelligently dense hip-hop.
——————————————————————————————————————————
34. The xx – Coexist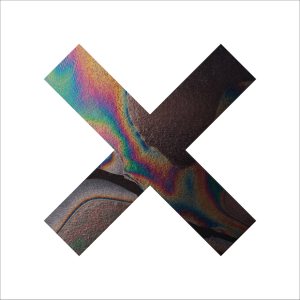 Most artists have the pleasure of an understated debut, one that achieves praise from small circles but otherwise remains overlooked for its raw tendencies. They then have an easier time working out the kinks on their second album, refining their sound before it graces the ears of most listeners. Not for The xx, who have became one of the most popular electronic groups in the world following their eponymous 2009 debut. For their follow-up,
Coexist
, the young trio generally play it safe — with some slight additions. The influence of club music on the album was noted before its release by band members, and the result reminded of how the best club tracks extract elements of R&B, dance, and electro-pop to combine for one lushly hypnotizing sound. On "Chained", Romy Madley-Croft's ethereal croon and Oliver Sim's deeper tone form the duet, separating on each lush verse and coinciding for the dark, R&B-inspired chorus — where the duo repeats "We used to get closer than this / Is it something you missed?" over a swelling synth pad. The bridge features a guitar lead that slowly heightens its pitch, setting up again for the chilling chorus. While this one of the album's more expansive efforts, the beautiful minimalism of their debut is not abandoned. Simplicity remains a sticking point on tracks, like on "Try" — where delicate synth droplets fall like gentle rain over a sliding background, and the dual male-female vocals emerge once again.  Tinges of club music are also apparent on "Sunset", where a repeating drum loop stomps over a tranquil guitar lead as momentum builds slowly. Momentum and tension are major aspects of this release, rather than in-your-face hooks that remain stuck in your head for days. Even on more forceful efforts like "Missing", aspects like thick tremolos and elongated keyboard chords contribute to a feeling of paced warmness. These compositions will be remembered as a whole, as opposed to singular moments that one would wait giddily for. While perhaps not as exciting as their debut, 
Coexist 
flows with the beauty and grace that certainly meets expectations for this group's second album. Keep in mind, they're still barely out of school. There's plenty to come from The xx.
——————————————————————————————————————————
33. Animal Collective – Centipede Hz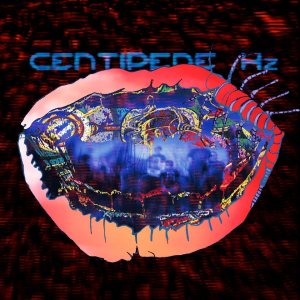 It's a common argument that Animal Collective hit their peak with 
Merriweather Post Pavillion
, the immensely successful release that propelled them from the grasp of their dedicated fanbase to the public eye, who embraced joyously accessible jungle-pop like "My Girls" and "Summertime Clothes" as radio hits — something you'd never expect to hear from Animal Collective, say, circa
Sung Tongs 
or 
Feels
. Even the most accessible track on the latter, "Grass", featured Avey Tare screaming his lungs out; it was something easy to love, but it was getting nowhere near popular radio — and that provided a certain solace among some fans. It's not that the singles on
Merriweather 
represented a significant sonic shift in the band's style; it actually combined a lot of their best attributes. Still, it was clear that the band was pursuing a more polished sound, one that would enable them to reach a larger demographic. It's painful to see some fame-based Animal Collective backlash following 
Merriweather Post Pavillion
, a wonderful album that was our
best of 2009
. A lot of the criticism for
Centipede Hz 
seems to be based in that, as there are plenty of solid songs on here. It's not the masterpiece that 
Merriweather 
was, but let's taper expectations a bit. Avey comes on strong with psych-pop standout "Mercury Man", and Panda's on an equally accessible level with "Rosie Oh", both bouncy efforts that combine the tropical sentiments of
Feels 
with the big-time anthems of
Merriweather
. "Rosie Oh" sports a slick guitar line in the chorus that reminds of Zeppelin's "D'yer Mak'er", a pleasantly surprising comparison one would never expect. The initial food porn of "Applesauce" is mere entertainment before progressing into a gleeful choruses full of similarly placed synth pops and spastic electro effects, the drugs of choice on 
Centipede Hz
. Panda Bear usually churns out a masterpiece or two per album, and it's the case here with the jaw-dropping "New Town Burnout". A gradually developing effort, stabs of synth-based samples topple over one another as his voice increases in intensity, flowing flawlessly with the melodic storm. When tribal-like vocal samples increase in prominence just before the three-minute mark, Panda Bear unleashes a section of the song that compares to cathedral grandiosity. His vocals take a pause here, only to re-emerge with spine-chilling resoundment. It's one of my favorite tracks this year. Those expecting another 
Merriweather 
will have to taper expectations, but 
Centipede Hz 
is a solid release from a group with over-expectations.
——————————————————————————————————————————
 32. Jessie Ware – Devotion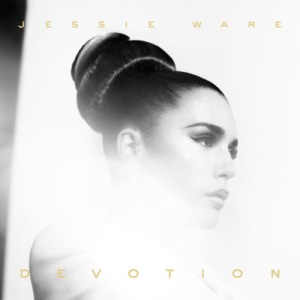 The UK really has a knack for producing excellent female vocalists. Jessie Ware may not have the current star-power of someone like Adele, but her debut solo album Devotion is the type of release that gets the industry excited. A more fascinating, inventive musical backdrop helps make her future as bright as anyone's. Ware's story plays along in a similarly down-and-out fashion. A little over two years ago, she was an aspiring journalist (a football reporter) who put her musical career on the back-burner, in favor of a career with (somewhat) respectable pay. But SBTRKT wanted her to sing lead on his 2010 single "Nervous". Like any successful producer, he knew the vocalist's potential. The acclaimed performance restarted her musical career, and here she is two years later with the sensually empowering Devotion. Combining aspects of soul, R&B, and electro-pop, it's a bold and murkily atmospheric album with plenty of club-friendly devices; that hasn't stopped it from reaching #5 on the UK Albums chart, though. It's impressive for someone whose influences include dubstep and drum 'n' bass; you just know Massive Attack would love to have Ware sing on a track. It shows with the suaveness of "Running", and its interwoven synth swipes and '80s-inspired guitar licks, mixing the late-night electronic ambiance of Chromatics with the The Weeknd's sensual R&B smarts. "Sweet Talk" takes a slight break from the darkness as a twinkling pop song, incorporating the soft keyboard twinkling of '80s pop acts like Prefab Sprout and the funk-pop infusions of The Style Council. Along with the members of Massive Attack, I'm sure Paul Weller is smitten as well. Ware is far from a conventional breakthrough artist, especially in the R&B game; her stylistic approach more sophisticated than most veterans, with an appreciation for dubstep and club music showing strongly over her hypnotically seductive tracks. No wonder remixes of her tracks are so popular. Devotion is another incredible debut released this year.
——————————————————————————————————————————
31. The Weeknd – Trilogy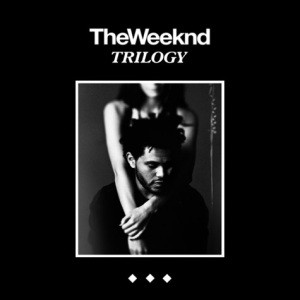 Speaking of sensual R&B, The Weeknd's Trilogy serves as a retrospective on Abel Tesfaye's abilities to craft smooth-as-butter, seductively engaging gems 'n' jams that serve as the perfect hangover antidotes — whether that hangover is physical thanks to mere alcohol consumption, or the more brutal mental infliction following a devastating break-up. The two go hand-in-hand, and The Weeknd is well aware. The role of Trilogy as a compilation of mostly previously released tracks does limit its overall impact, and has received criticism for its purpose — especially being The Weeknd's first release on a major label. Capitalizing on hype always brings up questions. Still, it would be prudent to simply take Trilogy at face value, and appreciate this tidy package of three mixtapes The Weeknd released for free last year. Haunting Casio melodies, thick kick drums, and highly emotive vocal spurs are the primary elements of Tesfaye's sound, which engineers hooks at an alarming and multi-faceted rate. The first of three discs, House of Balloons, represents The Weeknd's debut — and probably his most straightforward tracks. These range in accessibility from party-hard lust to tear-jerking breakdowns. "Let me see that ass," he sings in the suave "Wicked Games", one of few efforts more inclined to group gatherings than intimate headphone listening, like the Beach House-looped "The Party & The After Party", where he signs with a polished R&B form of pop akin to The-Dream. Thursday and Echoes of Silence take on a more expansive and sobering approach, The Weeknd well aware that one-trick-pony criticisms are bound to pop up for a style so dependent on sensual mood and tales of heartbreak. "I wanna lose myself between your legs, I wanna make your body shake," he croons on non-album track "Enemy", practically a description of his music's intent. Following House of Balloons, these two mixtapes show improvement with age and analysis. Giving into vices and romancing continue to be central themes, but The Weeknd's created atmospheres continue to grow in detail and effectiveness. A full-length with new material would have been preferred, but for now fans have to happy with Trilogy as Tesfaye works on his follow-up. Can we get three more free mixtapes in 2013? Please?
#50 to #41 // #40 to #31 // #30 to #21 // #20 to #11 // #10 to #1