Posted
December 4, 2012 by Mike Mineo
in Top Albums
Best Albums of 2012: #50 to #41
#50 to #41 // #40 to #31 // #30 to #21 // #20 to #11 // #10 to #1
——————————————————————————————————————————
50. Chris Cohen – Overgrown Path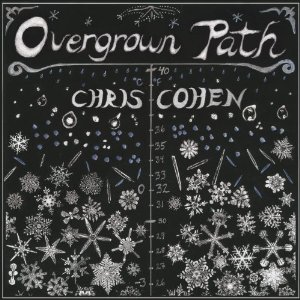 Los Angeles native Chris Cohen is no stranger to variety in several forms. He retreated from the hectic LA buzz to rural Vermont farmlands, in the midst of a career that includes work with Deerhoof, Haunted Graffiti, and Cass McCombs. Like much of McCombs' work, Cohen's applies gentle tones and caressing vocals throughout, resulting in a very serene listening experience despite the abundance of ideas and transitions. Cohen's voice is creaky and subdued, but the shifts from monotone to sonorous range are even more devastatingly beautiful as a result; take the hazily swelling "Solitude", for example. Placid vocals crawl languidly over soft bass plucks and an ambient synth pad, before a whirring conclusion enables Cohen's voice to increase in intensity. "Caller No.99" is perkier and more electric in comparison to the beautiful spurs of other album efforts. The playful percussive pops and shimmering acoustic backing give Cohen's voice a sort of youthful effervescence, which plays a marvelously striking contrast considering much of his work recalls the past, specifically artists like Robert Wyatt and Hatfield and the North who were embracing of psych-rock and folk infusions without sacrificing their idiosyncratic trademarks. Considering there are several efforts on the album dealing with bleaker material, tracks like "Caller No.99? and "Optimist High" help maintain a proper balance on the excellent Overgrown Path. More>>>
——————————————————————————————————————————
49. Sindie 4 – Inside! Inside! Inside!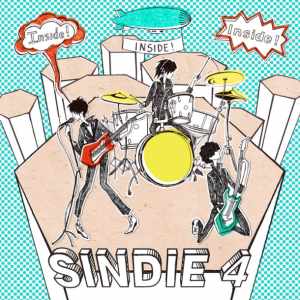 Sindie 4 tread everywhere from Wire's concise punk to Roxy Music's sophisticated touch of glam, from swirling organ-led psychedelia to hazy British Invasion. The trio turn their pocketful of influences into fiercely infectious art-rock gems with quick innovation. Originating from Chelyabinsk, Russia, Sindie 4 are currently unsigned. It must be out of preference; they're one of the most exciting unsigned acts I've heard in some time. Their debut, Inside! Inside! Inside!, isn't even ten minutes long, but manages to leave a lasting impression comparable to how the one or two-minute bursts of brilliance on early Wire albums – like Pink Flag and Chairs Missing – left an audible imprint. One unique conceptual take is the infusion of Chelyabinsk, specifically the city's sounds and atmosphere, into their music. The ominous industrial-tinged synth backing of "September", along with its quickly trickling percussion and keys, would synchronize well with the bustling of the city's square. Yet the concept is much more prominent is on a track like "The Hive", with its blaring sirens and administrative PA output. On the vocal end, there's a reoccurring bark from militaristic vocals, which aligns with furious yet tactful percussion that would fit well in a drum line. Here and throughout the album it makes sense that drummer Artem Loginovsky played in a military band with bassist Nikita Tyurin; their chemistry is evident, and the rhythm section's importance on the album is impossible to overlook. Sindie 4 are going to break out eventually. It's just a matter of when. Another new album, that one being over ten minutes, would help. Using a solid debut like Inside! Inside! Inside! to work off of should make the process less daunting. More>>>
Facebook / Soundcloud / BUY
——————————————————————————————————————————
 48. Dr. Dog – Be the Void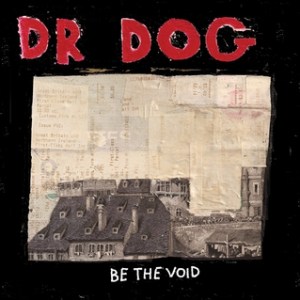 Dr. Dog aren't breaking stylistic grounds with
Be the Void
, and they never really have. But that's beside the point. All of their full-lengths are wildly entertaining, their concise and soaring take on classic-rock providing a bevvy of hooks and memorable moments. 
Be the Void 
is their loosest album, even if polished pop breezes like "That Old Black Hole" and "These Days" are as shimmering and accessible as anything the band has done. Standout "How Long Must I Wait?" is vintage Dr. Dog as well; it plays off a trickling piano lead that resembles a tropical marimba in its perky output. When transitioning suddenly to a bouncy piano lead, the band sounds most at ease in their retrospective '70s psych-pop vision, as vocalists Scott McMicken and Toby Leaman assume their usual laid-back demeanor. Their most aggressive delivery is saved for the aptly titled "Vampire", where snarls and other emotive cahoots mesh with roaring guitars. It's heavy compared to other Dr. Dog tracks, but there's still a feeling of loose nonchalance — highlighted particularly by a cleverly melodic guitar lick concluding each ferocious verse. While over-indulgence is a slight issue on an effort like the overly lengthy "Warrior Man", a sprawling smorgasbord of classic rock influences from The Who to Bowie, their tunes rarely halt their exciting reverence for the past. 
Be the Void 
is a warm and joyous effort that combines this reverance with the band's own ingenuity, a process they've been achieving since 2005's 
Easy Beat
.
——————————————————————————————————————————
47. Crystal Castles – (III)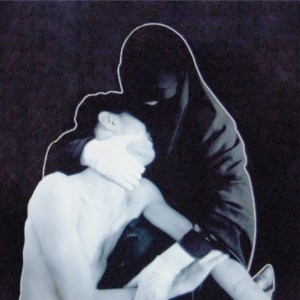 The dark electro-pop of duo Crystal Castles has risen immensely in popularity the past several years, as the duo of Ethan Kath and Alice Glass continue to refine their brooding and atmospheric music. Their past two full-lengths showed a variety of tones, from ethereal beauty to thumping new-rave mayhem. Crystal Castles' third album is their most cohesive, balancing their assaulting blend of shrill dance-ready synth leads, gargly bass, and eerie ambient synth pads without the wildly varying degrees of tempo and intensity found on previous releases. Some may yearn for the previously extreme highs and lows, but this is one of their most solid releases start to finish. "Sad Eyes" sounds like it's about to jump off into an extended club mix at any point, its trickling synth lead being restrained by ingeniously placed vocal samples that alternate in pitch. Meanwhile, the pulsating energy of "Affection" would fare just as well as a hip-hop beat. Crystal Castles turn it into a gorgeous electro-pop ballad with their incorporation of vocal samples. It's a gorgeous effort with vocals from both members. Glass usually steals the show on most tracks with her alternating lead, but the hushed tranquility of Kath's contribution here is a refreshing change of pace. While some tracks could have used more expansion,
(III) 
is a very solid release from a duo that continues to ascend the ranks of recent electro-pop phenomenons.
——————————————————————————————————————————
 46. The Amazing – Gentle Stream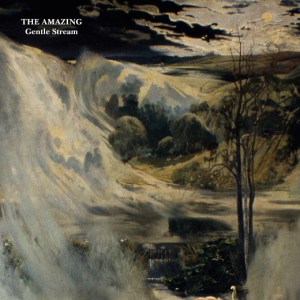 Swedish rockers The Amazing are favorable reminders of Jethro Tull, CSNY, and other prog-rock groups originating in the late '60s that balanced jam band aesthetics with swirling psychedelia and blues infusions. Including Dungen's Reine Fiske and Johan Holmegaard, The Amazing's second album,
Gentle Stream
, is a fun-loving blast from the past. Its title track is a good place to start. Its intricacies are warm and vibrant, brimming with trickling guitar progressions and delicate organ chords that playfully interweave with Christoffer Gunrup's soaring vocals. His voice is understated and sung in a near-whisper, yet with a grandiose projection that helps balance intensity with serene bliss. The acoustic flair of "Flashlight" shows the band as much more than classic-rock imitators, as their grasp of elemental folk far from understated. This is not the advanced and experimental prog-rock one expects from Dungen – even if the spastic "Dogs" comes close – but it provides easy listening that reminds favorably of '60s folk-rock without sounding like a tired pastiche. Indeed, the album is as beautiful, graceful, and easy-flowing as the tranquil landscape its cover depicts.
——————————————————————————————————————————
45. How to Dress Well – Total Loss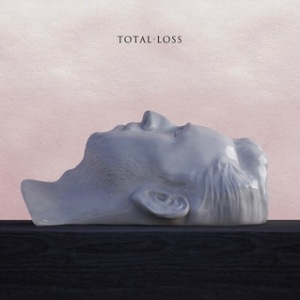 Tom Krell's formula for crafting gorgeous and otherworldly R&B hybrids has not changed with his second full-length, 
Total Loss
. Tight, rhythmically-led beats are drenched in a fair amount of reverb, meshing with various vocal grunts and sighs that prove to be as rhythmically reliable as any snare or kick drum. "Running Back" shows this in its entirety, as Krell crafts most of the song's meat with wordless or ambiguous vocal accompaniments over drums, bass, and not much else. This minimalism is appreciated and often successful on 
Total Loss
, but it is the more expansive efforts like "Cold Nites" that show Krell's expertise best. While more conventional in structure, the haunting key lead and alternations between vocal lead and backing accompaniments craft a powerful sound seemingly designed to send chills up listeners' spines. 
Total Loss 
is a fine album, but mostly devoid of efforts like "Cold Nites" it occasionally sounds like Krell practicing his DIY rhythmic abilities and R&B likenesses… not that there's anything wrong with that. There's a lot of clicking rhythms on 
Total Loss
, like the straight-cut R&B lead on "& It Was U", and it simply takes getting accustomed to. It isn't all click-clacking, though. The call-and-response echoing on "Talking To You" serves as an utterly gorgeous touch over chilling strings, another element
Total Loss
could have used more of. But enough talk of what 
could have 
been. This is another beautiful album from How to Dress Well, who has already perfected his style despite inclinations to improve.
——————————————————————————————————————————
44. Plan B – Ill Manors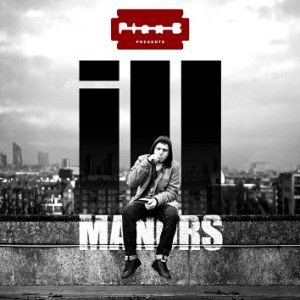 Ill Manors 
is one of the year's most exciting hip-hop releases. It also takes the cake as one of the only soundtracks bound to show up on many year-end album lists, not that it's a conventional soundtrack by any means. Written as a "hip hop musical for the twenty-first century", it accompanies the feature film debut of Plan B (Ben Drew), a harrowing tale of street crime that focuses on eight characters. Eight leads, and a lofty soundtrack to accompany it? Ambition is certainly not a question with Drew, whose hip-hop talents are good enough to make his rising film career a plan B. "Playing With Fire" is one of the album's most diverse, offering a chorus that treads everywhere from dub to orchestral-accompanied grandiosity you'd expect from Danger Mouse. The soulful gospel fix on the lyrically brilliant "Lost My Way" is just as affecting. Drew's breathless flow and English accent may remind some of Dizzee Rascal, but Drew exhibits greater lyrical depth and is more embracing of backing beats, from the furious cello toppling of the self-titled track to the soulful acoustic flashes within "Deepest Shame". A focus on the UK urban landscape is particularly evident on the stunning "I Am the Narrator": "Drugs rule everything around me / Thugs makin' money; my manor, manor's ill, yo, ill, yo / Pushers on my block shottin' rocks, this is real, yo / Bitches suckin' cocks for them rocks, yeah they real low." Over two years in the making, 
Ill Manors 
is meticulously crafted by an alarmingly talented MC with a penchant for flawless flow as well as gritty narratives. Based on many of Drew's early life experiences, it paints resounding imagery over outstanding production. A true accomplishment, which you can stream in its entirety
here
.
——————————————————————————————————————————
43. !mindparade – Everything Is Happening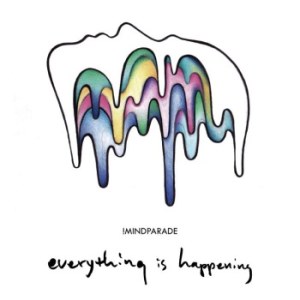 !mindparade was initially the bedroom project of Bloomington, Indiana-based Alex Arnold, who wrote his songs with the intention to form a full band when the opportunity arose. Now an eclectic eight-piece specializing in everything from synths to bass, !mindparade has turned Arnold's sketches into a wonderfully creative psych-rock album, 
Everything Is Happening
. !mindparade's ability is on full display with "Gravitation", a track incredibly easy to get lost in. At the end of each verse, when Arnold's voice resembles a tranquil hush, flurries of warm synths invade the entire mix and add considerably to the stunning atmosphere. The chorus reveals itself as a rocker of the '90s alt-rock variety, a surprising though wholly effective transition from the lovely psych-rock initially portrayed. It's merely one example of Arnold's enjoyably eclectic songwriting. 
Everything Is Happening 
has plenty of interesting tracks. "Arrange Blood" is heavy on the brass; spontaneous bursts begin to resemble a marching orchestra. The swelling chorus reaches a grandiose sound that resembles Florence & the Machine's most psychedelic instrumentation. It's a surprisingly arena-ready sound for a group that uses many lovable DIY tendencies. Another highlight, "
Gonna Be
", features a tight rhythmic sound inspired by post-punk, and the experimental avant-garde fusions of Can. Post-punk conciseness evolves into a distortion-friendly vein of rock 'n' roll that hearkens back to T. Rex and Bowie. It's another piece of nostalgic goodness, yet led by a contemporary edge. It's a combination of successes for 
Everything Is Happening
, a very promising release from !mindparade.
More>>>
——————————————————————————————————————————
 42. Creeptones – The Creep Is Born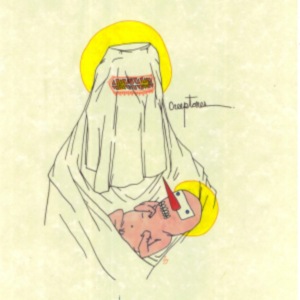 Despite having attained a respectable following in their native Toms River, NJ, the rich and melodic rock of Creeptones still has not achieved the blog buzz it deserves. That should change shortly, as a single listen will likely get you hooked. As one of their softer efforts on their superb debut LP The Creep Is Born, "Outlaw Tasty" is a soothing example of the quartet's inventive pop tendencies. Country-inspired guitar twangs and vivacious keyboard twinkles help construct a dreamy melody, which adds with Carmine Stoppiello's colorful vocals for something very memorable. His voice sits somewhere between the nasally blues/rock delivery of White Denim's James Petralli and the more somber, understated calmness of Wilco's Jeff Tweedy. "Living Beauty" pursues a more electronic sound, its grandiose sound complete with cathedral keys, pulsating club-synths, and heavy snares. The Postal Service and M83 come to mind, but for "Living Beauty" only. The majority of Creeptones' efforts are of the fun-loving rock variety. While fun and brightly infectious, their efforts soar with ambition, full of unexpected structural turns and surprising melodic shifts. The teary-eyed optimism of "Back in a Few" reaches dizzying heights during its emotive chorus, where various vocal layers combine for glorious harmonizing. "I said 'I'm leaving here, but I'll be back someday, someday soon'," the chorus goes, accompanied by a rollicking guitar and a dexterous rhythm section. There's plenty of great moments like these to be had on The Creep Is Born, one of the most impressive debuts of 2012.
Official Site / Soundcloud / Facebook
——————————————————————————————————————————
41. Grimes – Visions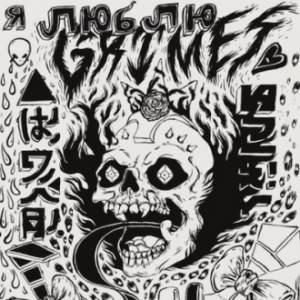 It has been over two years since we first covered Grimes. This was back when Claire Boucher was sending her music personally to blogs like this one, hoping for any degree of exposure. Let it serve as encouragement to the hordes of bands employing similar tactics for recognition. Now Grimes is a star in the independent music scene. To most bloggers on the receiving end two years ago, this day seemed like it would come sooner or later. Boucher has kept busy with several releases since then, and with Visions she continues to retain her quirkiness while keeping her material very listenable. Boucher was wise enough, even on the heels of massive recognition, to stick with the oddities inherent in her songwriting. In addition to polished production and raw ability, Grimes' idiosyncrasies help fuel what's so great about her music. Boucher's powerful, child-like vocals alternate from cooing innocence to a thunderous fury over highly versatile electronic arrangements, steeped in dream-pop and Casio-based melodies that float whimsically and breezily before frequent chorus-based eruptions. Visions is her brightest and liveliest album, with more clarity and melodic variation than previous releases. "Genesis", for instance, starts out fairly straightforward, but shows its hand as a tireless genius with new key and synth-laden arrangements emerging spontaneously over blurring bass and choppy percussion. So many acts attempting a similar, robot-inspired vein of electro-pop fall victim to over-repetition. Grimes is the opposite; she's all over the place, in the most complementary way possible. Her compositions are enjoyably lively, rarely stopping to take a breath from creativity. She frequently plays with layers of her vocals, stretching them out and chopping 'em up like in "Circumambient", where peppy cheerleader-like chants combine with spurts of shrillness. Apart from entirely unique works, a gorgeous ballad like "Skin", with its subdued twinkles and emotive crooning, helps round out the album in spectacular fashion — showing that Grimes doesn't have to be unconventional to be great. It just tend to help a naturally gifted songwriter like Boucher.
#50 to #41 // #40 to #31 // #30 to #21 // #20 to #11 // #10 to #1