50. Parquet Courts – Sunbathing Animal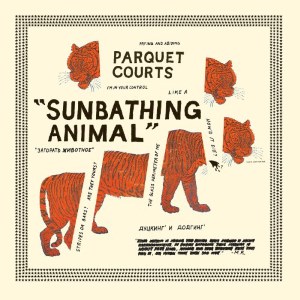 On their second release, Parquet Courts' noisy off-catching goodness continues the high points of the Brooklyn-based group's 2013 full-length debut, Light Up Gold. While comparisons to loosely idiosyncratic art-rockers of the past like The Fall continue to be evident, Sunbathing Animal adds another edge to the group's word-packed and angular art-rock sound. The listen may not be immediately comfy and accessible, but efforts like the feverish punk ode "Sunbathing Animal" or the highly melodic epic "Instant Disassembly" – one of the group's most contemplative and slowed-down successes to date – show Parquet Courts clearly capable of continuing their 2013 breakthrough status.
---
49. Timber Timbre – Hot Dreams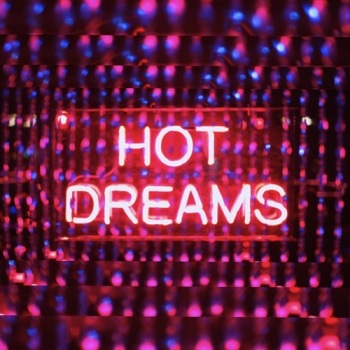 On Hot Dreams, Timber Timbre inject doses of smoky saxophones and crisp guitars into their familiarly riveting folk sound, which through five albums has established the Canadian group as very capable of rich arrangements and varying moods. Hot Dreams touts these same strengths. On the self-titled track, Taylor Kirk's deeply caressing vocals remind of former Pulp guitarist Richard Hawley's solo work, similarly capable of pulling off such smoky and suave soundscapes. The final two minutes of "Hot Dreams" is a smoothed-out jam that is easily Timber Timbre's most lovemaking-appropriate song to date, being just one example of the innovation and eclectic stylistic fun throughout the easy-listening Hot Dreams.
---
48. Shabazz Palaces – Lese Majesty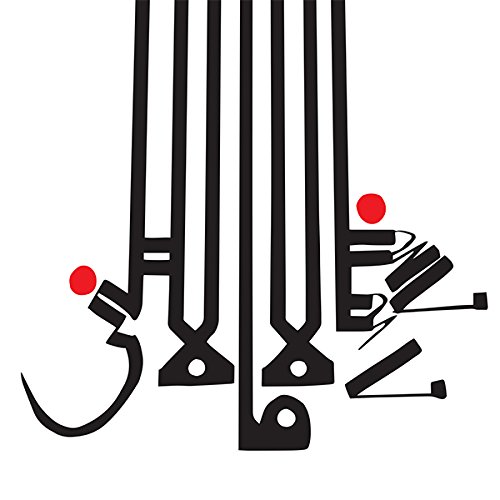 As is the case with most Shabazz Palaces material, Lese Majesty takes several listens to fully absorb. The structures are unpredictable and the hooks aren't always immediately apparent, but soulful emotion and a perpetually nocturnal and otherworldly feel continue to make Shabazz Palaces one of the more exciting experimental hip-hop projects in recent memory. While Lese Majesty does not quite approach the genius of 2011's Black Up, it's an album whose 18 tracks – many of them falling under two minutes – are punchy and direct, like a dark spaced-out hip-hop version of Wire. From the handclap-led rising intensity of the synth-funk gem "#Cake" to the dazzling chilled-city atmospherics of "Motion Sickness", Shabazz Palaces' second full-length is a breathlessly interesting effort.
---
47. Ty Segall – Manipulator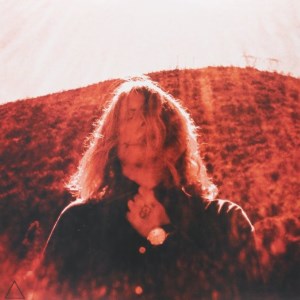 Psych-rocker Ty Segall has dozens of release to his name since 2008, with one full-length per year since then. His 2014 entry is one of his finest to date, filled with guitar-led hooks that vary from the chilling acoustics of "The Clock" to the lo-fi electric allure of "Susie Thumb", a concise thriller that shows Segall's most infectious tendencies as a songwriter — namely the ability to mix rock nostalgia with a modern edge. The opening, self-titled track is a great way to open things up, too — with its pleasant Brian Wilson-esque harmonizing and swirling keys. Count on memorable choruses and impressive-sounding guitar work from the San Francisco-based songwriter, per usual. Manipulator is another piece of engaging psych-rock on Segall's rapidly growing discography.
---
46. Angel Olsen – Burn Your Fire for No Witness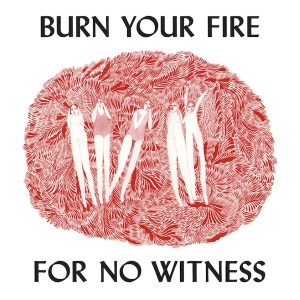 Angel Olsen's second album, Burn Your Fire for No Witness, does great work showcasing Olsen's enjoyable idiosyncrasies as both a vocalist and songwriter. With a voice that resembles a more understated Patsy Cline at points, particularly on a gorgeous worn-tired performance like on melancholic crawl "White Fire", Olsen's vocal versatility allows her to navigate through both atmospherically-charged efforts ("White Fire") as well as engaging garage-rock anthems powered by her darkening quiver ("Forgiven/Forgotten"). While some tracks rely too much on hammering in structural repetition, it's promising that Olsen's approach continues to broaden with each successive release. This is a fun album from an interesting up-and-comer.
---
45. Andy Stott – Faith in Strangers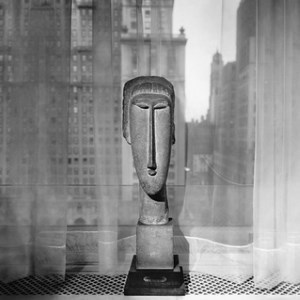 2012's Luxury Problems is a difficult album to follow up. On that release, the dub/ambient electronic producer Andy Stott incorporated the creepy mashed vocal techniques of his previous releases – under both his name and the Andrea moniker – to hypnotic perfection, resulting in a deeply expanded sound that simply begged for consumed headphone listening. Faith in Strangers doesn't wow in the same way, but there are similar components of success. For one, vocalist Alison Skidmore returns as a sporadic specture within these grimy and semi-industrial soundscapes, both of the fascinatingly grating ("Violence", "Damage") and more ethereal ("Science and Industry", a fine example of Skidmore's vocal interweaving) nature. The album is dark and industrial-sounding, frequently intimidating on more forceful efforts. But there also moments of unconventional beauty, like a city in ruins still experiencing a beautiful sunrise. Like Luxury Problems, Faith in Strangers is a haunting success.
---
44. Royksopp & Robyn – Do It Again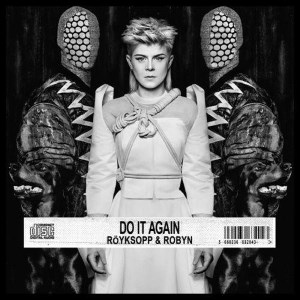 I first realized how much a Royksopp/Robyn collaboration made sense when I heard the riveting "The Girl and the Robot", a full-bodied electro-popper off Royksopp's 2011 album Junior, my 22nd favorite album of that year. Part of what made that album so good was Royksopp's embracing of how their infectious synth-pop sound sounded very compatible when featuring powerful female vocalists capable of pop sophistication. Some of the release's best tracks featured Robyn, Lykke Li, and The Knife's Karin Dreijer Andersson as a result. So it's little surprise that this collaborative EP is impressive. The sugary electro-pop/riveting club-pulsating sound found on "The Girl and the Robot" returns on the equally brilliant "Do It Again", while the opener "Monument" allows Robyn to stretch out her vocals more freely than any other of their collaborations to date. It's about time an EP focused on this fantastic collaboration; its compatibility makes so much sense. I enjoyed Royksopp's 2014 full-length – The Inevitable End – as well, but I like this EP even more.
---
43. Richard Dawson – Nothing Important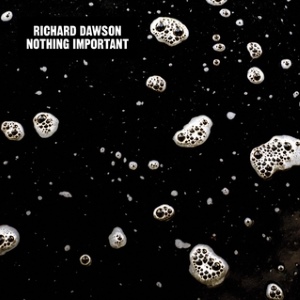 Richard Dawson frequently reminds me of Robert Wyatt; they can both unleash moments of jarring beauty and strong narrative formations despite vocals that are far from technically flawless. Dawson's expressive tenor and stream-of-consciousness delivery often traverses through unpredictable verses, with a melodically strong chorus slowly revealing itself as such, like the clanky guitar progressions throughout the epic 16-minute title track. Dawson's music may make you queasy, whether it's in the form of his instrumental minimalism or doomsday lyricism, but the four journeys on Nothing Important remain striking and full of personality. With two shorter instrumental pieces book-ending the two narrative 16-minute epics, Nothing Important is a fascinatingly structured freak-folk success, especially on "The Vile Stuff", the improvisation-friendly release's most structured and focused track.
---
42. A Sunny Day in Glasgow – Sea When Absent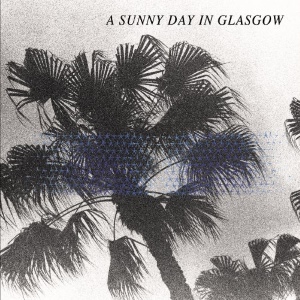 The fourth album from A Sunny Day in Glasgow marks several changes for the group. Namely, Ben Daniels takes a backseat on songwriting and production duties, instead leaving the production to Jeff Ziegler. Meanwhile, Josh Meakim and bassist Ryan Newmyer have emerged as the primary songwriters. While sudden changes for most groups would result in a more fervent attempt to cloak deficiencies, Sea When Absent actually represents the group's clearest release to date. A noticeable decrease in reverb and other murky effects is evident, though the emphasis on gorgeous shoegaze-laden melodies remains, fortunately. Lead vocalist Jen Goma and co-vocalist Anne Fredrickson take full advantage of this, their beautiful voices embracing the simpler and strongly melodic arrangements either through leads or duets, like on the exuberant and glitzy synth-laden "MTLOV (Minor Keys)". The Philly indie-rockers clearly wish to mix things up with their sound, and Sea When Absent suggests a new promising direction despite Daniels being more in the background creatively.
---
41. Brian Eno / Karl Hyde – Someday World + High Life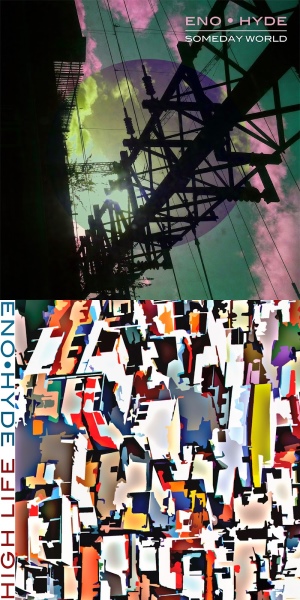 In addition to the aforementioned Royksopp/Robyn release, another one of my favorite collaborations this year comes from two highly successful greats. Brian Eno and Underworld's Karl Hyde initially came together over a common love for African rhythms and horns, in addition to forms of ambient-tinged dance music both have produced for years independently and via collaborations. The Eno/Hyde collaboration spawned two albums this year. Someday World released in May, revealing the collaboration's general delivery; Hyde's speak-sing vocals delivered over rhythms reminiscent of Eno's greatest solo works, particularly on the Afro-funk driver "Daddy's Car". Another fine effort is the bass-driven "Witness", which expands into a graceful synth-pop effort propelled by Hyde's monotonous yet stirring vocals. With more guitar involvement, High Life is looser and more ambitious in scope while retaining the Afro-music tinges of Someday World. Both are strongly recommended avant-pop releases, regardless of whether you're familiar with Eno, Hyde, or neither.