20. Gerard Way – Hesitant Alien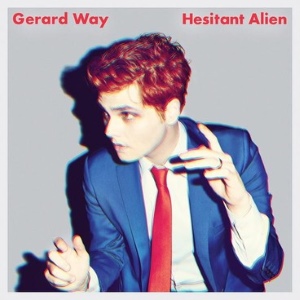 I was never a My Chemical Romance fan; their sound just didn't do it for me. Still, I did perceive MCR as more technically inclined than many of their radio-vacating peers, at least leaning more on an alternative sound. My perception was partly because frontman Gerard Way tended to cite respectable influences like The Smashing Pumpkins, Pulp, and Blur in interviews I read, all artists whose sound I enjoy immensely. So considering all that, I'm not too surprised that the first solo album from the former MCR frontman is quality through and through, and should be heard regardless of your thoughts on MCR. Way just sounds like he's having a lot of fun throughout the record, from the key-laden build-up and raucously infectious chorus of "Brother" to the '90s alt-rock excitability of "Action Cat". Those two singles are as strong as any radio-friendly rock track I've heard all year. The rest of the album is accessible and engaging, as well. Hesitant Alien isn't any stylistic breakthrough, but it makes me look really forward to Gerard Way's solo career. He's finally embracing some of his more respectable influences while retaining some passionate songwriting penchants that made MCR radio darlings. This is the first release I've really enjoyed from Way or his projects, so hopefully this sound is something he continues pursuing.
---
19. Sharon Van Etten – Are We There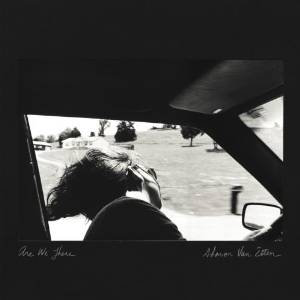 Sharon Van Etten's music is gorgeous yet highly contemplative, her powerful command of both her vocals and the English language resulting in a powerful and genuine listening experience that touches on eroding love as well as new-found optimism. This sort of depth is apparent in her fourth full-length's title alone; the lack of a question mark in the title, according to Van Etten, is intentionally "open-ended, I ask myself that question all the time, for my work, for my love, even for my friends. It's just really good to check in with yourself and it's a play on words, about touring and about travelling, being in transition." While Are We There is a transitional release of sorts, it's also perhaps Van Etten's most confident-sounding and instrumentally engrossing to date. "Your Love Is Killing Me" is an epic jam that rides on cinematic snares and post-rock jangles initially and even takes on a funeral organ of sorts, before the various instruments collide for a powerful finale. While that's more on the intricate side, Van Etten is just as powerful on more minimalist tracks like "Taking Chances", with a powerful and haunting organ that quivers just a few notes as Van Etten takes the spotlight. Are We There features many gorgeous accompaniments that complement Van Etten's ever-heavenly vocals. She continues to ascend in popularity for good reason. Are We There was her best-selling album yet; expect that trend to continue with future releases.
---
18. St. Vincent – St. Vincent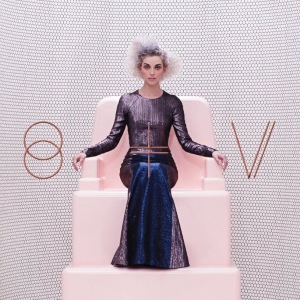 Another St. Vincent release, another wave of deserved acclaim revolving around her ability to remain utterly idiosyncratic stylistically while not disregarding the power of a pop hook. Annie Clark's eponymous fourth album presents her usual assortment of quirky stylistic adventures with a smattering of more accessible pop songs in the typical St. Vincent ilk. The most fascinating stylistic journeys include "Rattlesnakes" touching on infectious funk with a dash of vintage synths, while "Huey Newton" plays like a suavely hypnotic trip-hop attempt, successful in doing so. On the punchier and more pop-laden side of things, single "Digital Witness" rides on brassy spurts and warbly synths reminiscent of Matmos, while Clark bemuses the simultaneous humor and tragedy of self-validation in the digital age, where the TV or computer screen eventually appears as a window to life rather than life itself. Catchy and relevant, for sure. "Birth In Reverse" touts a psych-friendly crunchy guitar/synth combo that results in the album's most accessible and immediately anthemic effort. Clark has released yet another fun meshing of experimentation and pop smarts.
---
17. Spoon – They Want My Soul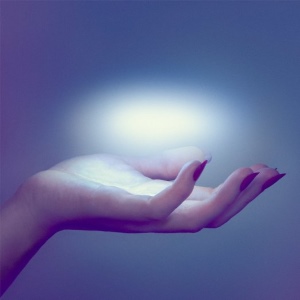 Spoon went on a fantastic run from 2001's Girls Can Tell to 2007's Ga Ga Ga Ga Ga, which I personally consider one of the decade's best rock albums and the band's best overall. Their four albums during the period are mostly faultless, being a great embodiment of the band's soulfully infectious and hook-filled sound. They were sort of due for a disappointment, in a sense, with 2010's Transference. While not a bad album by any means, it lacked the energy of most Spoon albums. After four years, the Austin-based group sound re-energized on They Want My Soul. The strum-friendly sing-along appeal of single "Do You" is classic Spoon — a big, juicy chorus without any modified bells and whistles, surrounded by sharp verses and guitar licks that even non-guitarists will want to learn. That one's a radio-friendly hit, but others on the album – like the effervescent "Rainy Taxi" and post-punk/vintage rock hybrid "The Rent I Pay" – show additional flashes of the group's stylistic versatility without paying to much mind to the radio, which is always a component of their best albums. They Want My Soul is as good as any Spoon album released from 2001 to 2007, which easily makes it one of the best albums of the year.
---
16. Wye Oak – Shriek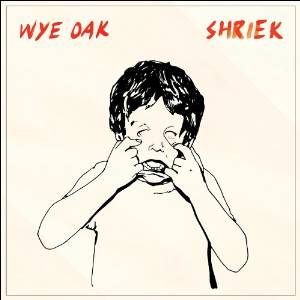 Shriek represents a major leap forward for Wye Oak, the Baltimore-based project previously known as Monarch.   Some of the band's mainstay elements return – such as the nonchalantly soothing vocals and accessible batch of singles – but Wye Oak seem more capable on the electronic end with Shriek. As much is evident on album standout "The Tower", a phenomenal track where Jenn Wasner's vocals cohesively navigate the hypnotic production of Andy Stack, who incorporates a heavy key-based ostinato over warbled, distorted strings. Fuzzy bass and creeping string twangs emerge during the track's mid-point, eventually serving as even more accompaniment for the thunderous key repetition. It all comes full circle during the final 30 seconds, where all these instrumental elements combine for a stunning finale to one of this year's greatest tracks. The stunning "The Tower" is just the tip of the iceberg here; the infectious "Sick Talk" also shows an innate ability to craft a powerful synth-pop/rock hybrid with an enjoyably spacey feel. Shriek is a fantastic release from a band that continues to grow with each release.
---
15. Future Islands – Singles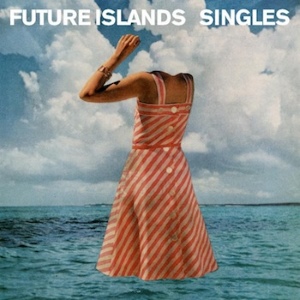 Whether you found out about Future Islands' via the frontman's confident dance moves on Letterman or hearing the very successful single "Seasons (Waiting On You)" on one of many blogs or radio stations that featured it, there's little doubting that the Baltimore-based group's sound is one of 2014's catchiest breakthroughs. There are several things that make Future Islands' sound so goddamn irresistible. For one, frontman Samuel Herring's voice alternates between powerful operatic awe and cartoon-ish interludes that range from screamo-esque contortions to a hushed lullaby; both of these are on full display on the fascinating stylistic roller-coaster "Fall From Grace". His voice itself operates as a one-of-a-kind personality, leading a hook-filled sound led by vibrant synths and punchy guitars. Herring's role is fondly similar to that of David Thomas in Pere Ubu. Singles is an extremely catchy album featuring the track – "Seasons (Waiting On You)" – that many notable publications (NME, Spin, Pitchfork) have called the best of 2014. They may have a point.
---
14. Lewis – Romantic Times 
True, Lewis "released" Romantic Times 30 years ago, but there's no arguing that 2014 was the year that pretty much everyone heard it for the first time. It's truly a lost classic, so I'm including it here. Since posting about Lewis' L'Amour back in 2011, numerous labels – some huge, others small – have contacted me, asking if I knew where Lewis was. I didn't know, and no one else knew either… until August of last year, when Light in the Attic found him alive and well in Canada. This was preceded in July by Lewis' second album, Romantic Times, surfacing online; you can read about that saga here. On to the actual music, the Lewis Baloue-credited Romantic Times is uniquely affecting. From the haunting sax accompaniments in side-openers "We Danced All Night" and "So Be in Love with Me" to the playful synth-pop sophistication of "Bringing You a Rose", Romantic Times shows Lewis' warm embracing voice over an expanded stylistic arsenal, allowing his voice to stretch more fully than on L'Amour with heavier emphasis on orchestral additives and synthesizers. Moments of sparse acoustic beauty reminiscent of his first album are still there, but overall this is an equal-in-quality example of stylistic exploration.
---
13. Swans – To Be Kind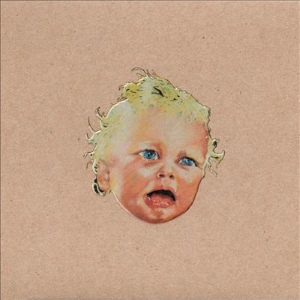 Always led by Michael Gira, Swans released their first album in 1983, and since then have taken countless approaches to their idiosyncratic sound. Noise-rock, art-rock, post-rock… whatever their classification may be, Gira constantly turns his droning soundscapes into breathing entities with hypnotic repetition and a wide arsenal of instrumentation. These extended cuts often remind of post-rock with their lengthy patience and droning repetition, but Gira is capable of frequently shifting outside the post-rock canon entirely. This was the case with 2008's excellent album The Seer, and it continues on the equally consuming To Be Kind, the group's third album since reforming in 2010. Spanning two discs and over two hours, To Be Kind is chock full of epics centered around droning repetition and contrasting adjustments, like the shifts from whispers to roars on highlights like "A Little God in My Hands" and "She Loves Us", the wonderfully epic 17-minute opener to the album's second disc. While the actual structures and compositions continue to be relatively minimalist, Swans are as powerful as ever in terms of truly haunting the listener with moving atmospheres that rely on brilliant uses of contrast, such as how both discs conclude with gentler pieces after overwhelming roars. Balance is key throughout To Be Kind, another gem in Swans' discography.
---
12. Sun Kil Moon – Benji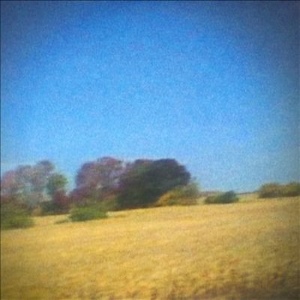 Mark Kozelek is a storyteller who shares many memorable life moments on his new album Benji. Hell, there's an entire glossary devoted to references on the album. It's not necessary to read that to enjoy the record at all, but it's still fun to sift through and get a glimpse at how truly involved and self-reflective the songs on Benji are. Whether it's the moving tale of his father's friend's failed suicide attempt ("Jim Wise") or a recollection of Kozelek's first few sexual experiences (he rounds the bases on "Dogs"), the mixture of gritty realism and relatable humor results in a tremendously moving experience throughout. There are moments of sincere reflection and melancholy ("Pray for Newtown", "I Love My Dad") but also very humorous yet similarly real tracks like "Ben's My Friend", which affirms that Kozelek is one of the few songwriters capable of making a word like "crab cakes" sound beautiful. Such is apparent less than one minute into the track, which is adorned with a pleasant combination of seductive brass arrangements and Kozelek's acoustical passion, whose elaborate touches collide with Latin-inspired guitar and piano trickles for moments of stunning clarity as he groans out the perils of being an older dude at a younger show — but as eloquently as possible. Kozelek's beef this year with the group War On Drugs is dumb, but Benji is brilliant — so it's been a nice year for him nonetheless.
---
11. Mac DeMarco – Salad Days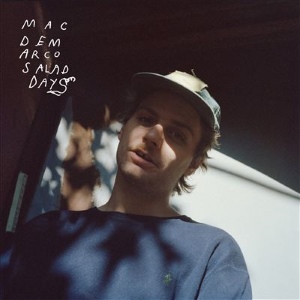 I first fell for Mac DeMarco with his excellent 2012 album 2, which came in at #12 on our top albums list that year. So naturally, I was really excited for Salad Days — and it didn't disappoint. The intro of the album's first single, "Passing Out Pieces", resembles hazy Tame Impala psych-rock more than it does the usual jangle-pop work of Mac DeMarco. It only takes a half-minute, though, before DeMarco's trademark hypnotic vocals and mellow guitar lines are incorporated. The talented singer/songwriter has always had a knack for cloaking heavy doses of emotive sophistication over cool nonchalance, and that continues on his new album Salad Days. On "Passing Out Pieces" DeMarco croons that "what mom don't know has taken its toll on me" during an infectious chorus that balances jangly and wiry guitar tones with organ arpeggios and psych-ready synths. Meanwhile, the lush jangle-pop of "Treat Her Better" warns a clueless boyfriend that his girlfriend can do better, with Mac preferably. It's the type of infectious confidence that makes DeMarco's music so appealing. Several of the many other highlights include the psychedelic swirl of "Chamber of Reflection" – successful stylistic trip that sounds like a first for DeMarco – and "Blue Boy", a highly melodic showing of his fantastic guitar chops. Salad Days is jangly goodness that continues DeMarco's upward trajectory.