10. Todd Terje – It's Album Time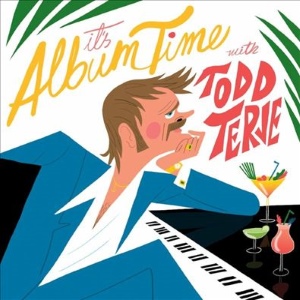 Todd Terje has been renowned by dance music fans for a decade, despite him just releasing his debut full-length – It's Album Time – this year.  The title speaks for itself, as the Norwegian producer/songwriter has finally crafted a release chock full of original material that showcases his inventively stylish sound, which is steeped in neo-disco, lounge-y jazz/funk, and '80s electro-pop. Terje has always shown stylistically eclectic chops while paying lovable nods to those aforementioned stylistic niches. This continues on It's Album Time, and results in some of the most colorful and personality-filled compositions of 2015. The Bryan Ferry-guested "Johnny and Mary" blends the haunting crawl of Roxy Music with Terje's delicate synth work, comprised here of finger-snaps, a subtle gargling bass, and effervescent synths. Ferry's "runnin' around" line every other verse is accompanied by a grander, even more affecting accompaniment. It's a fantastic track. On the brisker side of things, "Preben Goes to Acapulco" rides on a progression that would fit in a '70s spy film set in some exotic beach-side locale, kept in line by a fluttering synth arpeggio. Meanwhile, the utterly infectious "Strandbar" is some of the finest disco/synth-pop revivals you'll ever hear. It's Album Time is a ceaselessly impressive and full-of-life release from the talented Todd Terje.
---
09. Run the Jewels – Run the Jewels 2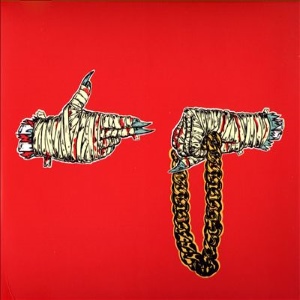 El-P and Killer Mike have created 2015's finest hip-hop release in Run the Jewels 2, a confidently infectious album that struts a fantastically consistent flow and takes advantage of the rappers' varying tones (El-P's more youthful pull and Killer Mike's huskier grip). In an age where many hip-hop projects attempt to mask delivery faults via over-bloated production flourishes, Run the Jewels 2 represents the opposite; while the beats are consistently great, they never overpower the genius flow of El-P and Killer Mike. "Oh My Darling Don't Cry", for instance, touts a beat led by a loopy vocal sample that repeats "darling" with melodic fluctuation. The vocals steal the show, though; El-P begins with some fairly paced and explicit verses, before Killer Mike's more furious and fixated delivery appears over a rotating assortment of involved and halted beats. When the brakes are hit at 02:33 and Killer Mike unveils his ferocious solo of sorts, there's little doubting the power of Run the Jewels' newest offering. A similar delivery-alternate approach is found on the more immediate "Blockbuster Night Part 1", an impressive showing of lyrical confidence and beat-based intensity. "Close Your Eyes (And Count to Fuck)" – which features prominently looped vocals from Zack De La Rocha – is another obvious winner. Run the Jewels 2 is non-stop excitement and success, from a duo who has a point in "Hollywood Night Part 1" when they assert that most other rap is baby poo in comparison.
---
08. Real Estate – Atlas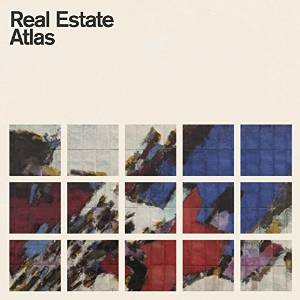 Real Estate mellow guitar-rock is never going to result in some stylistic movement, but that doesn't take away from the group being one of this decade's finest purveyors of memorable jangle-pop/rock. Their third full-length album, Atlas, finds the Jersey-based group at their most polished. Despite not one stylistic attempt beyond their comfort zone, the release doesn't contain one lackluster track. "Talking Backwards" touches on long-distance relationships with prickly sunny-day guitars and a joyous chorus, while the gorgeous instrumental "April's Song" blends elements of guitar-based surf-pop/psych-pop hybrids of the '70s — both serving as great examples of Real Estate's stress-free and soothing sound. My favorites off the album are the spaciously emotive "The Bend" and – especially – the closer "Navigator", which touts beautifully twangy guitar/bass interplay that almost sounds southern in its antiquated charm. The bass crawl during the sensational chorus – "cross the kitchen floor, steal out the back door / past the monument, I'll meet you when the pavement ends" – is simple yet extremely endearing. Lyrics yearning for a more beautiful, carefree, and naturalistic setting are quite apt, as Real Estate's sound continues to embody those characteristics in the most engaging ways possible.
---
07. TOPS – Picture You Staring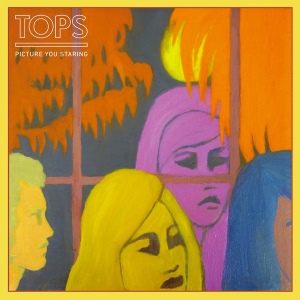 I'm a pretty huge fan of "Sophisti-pop" groups in the vein of Prefab Sprout and Aztec Camera, as well as '80s post-punk and alternative, so it makes sense that TOPS produced one of my favorite albums this year with Picture You Staring, the Canadian group's second full-length. Led by Jane Penny's light-as-a-feather vocals and a minimalist yet affecting instrumental arsenal of guitars, rhythm, and occasional keys/synths, TOPS' sound isn't the type that will startle listeners or thrust them into some dramatic emotional spectrum. Basically, their sound's effectiveness can appear muted initially, before their impeccable songwriting talents and emotional passion don't take long to inspire. From brooding slices of jangly darkness like the genius "All the People Sleep" (my favorite) and gorgeously crawling "Sleeptalker" to the more immediate hookiness of "Change of Heart" or "Way to Be Loved", Picture You Staring is an extremely solid showing from these Canadian talents. It's also one of the most ideally fit for lush nighttime drives.
---
06. D'Angelo & the Vanguard – Black Messiah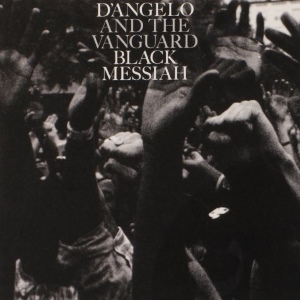 D'Angelo's first album in nearly 15 years was originally scheduled to be released in 2015, but the veteran artist pushed the release date ahead due to the recent prominence of events like the Ferguson incident and Eric Garner. With those instances of alleged injustice in the public eye, D'Angelo felt the album would resonate now stronger than ever. As such, Black Messiah is an artistically successful take on the African-American experience in the midst of current unrest. Certainly one of the most thematically relevant albums of the year, it's also one of the most musically accomplished — an experimental soul/funk epic that doubles as a protest album, similarly successful in scope to Sly and the Family Stone's 1971 classic There's a Riot Goin' On. As is often the case with him, D'Angelo has no stylistic boundaries here; whether it's the falsetto-led blues of "Till It's Done", acoustical funk of "The Door" (which has guitar-work reminiscent of solo McCartney), or the stunning "Sugah Daddy", which is essentially a culmination of all sorts of fantastic black music from decades past and present (jazz, soul, funk, gospel, hip-hop — you name it), Black Messiah is one of the most thematically powerful and musically inclined releases of the year, from an artist who continues to exemplify how some geniuses take their time in crafting work for good reason. 15 years in the making, Black Messiah lives up to the anticipation, and is one of few albums in existence whose decade-long journey of work sounds justified.
---
05. Aphex Twin – Syro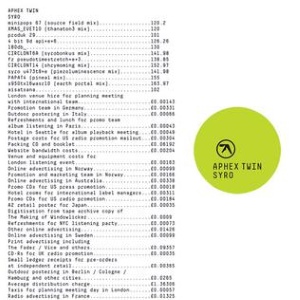 Moving from one patient genius to another, Aphex Twin also took a decade-and-a-half to craft Syro, the highly venerated electronic musician's first full-length under the Aphex Twin name since 2001's Drukqs.  With Syro, Richard D. James plays to his own strengths, resulting in easily one of his most accessible outputs to date. Whereas ominous fragments still drive some track per Aphex Twin standards, like the developing synth-bass anxiety of the playful "CIRCLONT14 (Shrymoming Mix)", Syro finds James at his most playful. 'Playful' is typically not a term reserved for Aphex Twin's dark and somewhat monstrous sound, but this album's willingness to utilize staccatos, jumpy synth sounds, and snappy snare-based percussion results in an approach that is James' most daytime-ready to date, compared to the nocturnal crawls of efforts on Drukqs. "CIRCLONT6A (Syrobonkus Mix)" utilizes these vigorously jumpy sounds ahead of a subtle guitar-ish twang, resulting in a pleasant collision of both sunny and rainy-day disposition. The chirpier synth addition toward the end, reminiscent of '70s prog in a sense, is spectacular as well. Meanwhile, "PAPAT4 (Pineal Mix)" is one of the most bubbly and effervescent Aphex Twin tracks ever, riding on an exuberant gauze of happy and ethereal synths. Hints of brilliant robotic darkness continue to exist enjoyably as well on efforts like the opening "minipops 67 [120.2][source Field Mix]". Syro is actually a great introduction point for those new to Aphex Twin, as James shows off some of his most immediately striking work ever here. For longtime fans, it's another consistently great output from one of the greatest electronic artists of all time.
---
04. Wild Beasts – Present Tense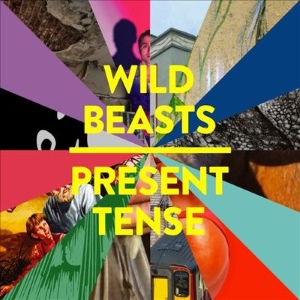 I'm not sure why Present Tense is being generally overlooked by most year-end lists. Within Wild Beasts' already-impressive discography, Present Tense to me sounds like a great culmination of the atmospheric and songwriting developments the post-punk aficionados have made since their 2009 breakthrough Two Dancers. My guess is that Present Tense is quieter and more understated; beyond the immediate synth-bass run of "Wanderlust" and trickling key-laden pop of "A Simple Beautiful Truth" there's a larger emphasis on atmospheric construction and vocal passion than in-your-face instrumental an vocal exultation, as would be the case on more forceful efforts like "Plaything" on 2011's Smother or "Hooting & Howling" on Two Dancers, two very expressive efforts. Nonetheless, Present Tense is the band's most graceful offering yet. "Pregnant Pause" initially is led by a gently romantic piano line, as vocalist Hayden Thorpe alternates between airy beauty and more somber and deep reflections; the moment where the music halts at 01:06 and Thorpe lifts his vocals to the next level is pure awe-inspiring beauty. "A Dog's Life" benefits from a similar pace and degree of vocal fluctuation; Thorpe's vocals during the guitar-trickling bridge (01:41) is a spine-tingling hook at its finest. Both are phenomenal tracks. The more fleeting "Sweet Spot" plays like any great Wild Beasts single of old. All in all, Present Tense is an extremely strong release from a band who has yet to do wrong in my eyes; they consistently deliver emotionally-charged, hook-filled post-punk with a quality that most contemporaries can't match.
---
03. Caribou – Our Love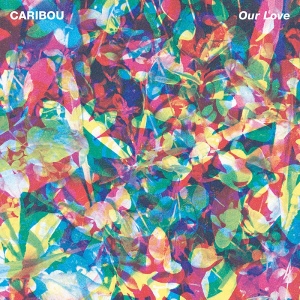 Dan Snaith has taken his listeners on many successful stylistic journeys, from the gorgeous '70s psychedelic feel of Caribou's 2007 gem Andorra or more dance-centric material under the Daphni name. His sixth album under the Caribou name, Our Love, is a genius take on contemporary electronica with heavy R&B inspirations. Just like how Andorra benefited from a psych-laden grasp, Our Love consistently flows with life and vigor as a result of Snaith's meticulously constructed stylistic ode to R&B. We can start with what I consider to be the best track of 2014 — "Second Chance", an absolutely brilliant R&B/electro-pop stunner that features the technically perfect and high-pitched angelic vocals of Jessy Lanza over an idiosyncratic assortment of shuffling synth arpeggios. Initially, there is only the faintest bit of percussion as Lanza warms things up, her soulful delivery being a perfect fit over Snaith's queasily infectious beat. The percussive entry at 02:09 ushers in an extraordinary hook that actually marks one of my favorite moments in music from 2014. Yeah, I really love this track, if you can't tell. Moving on, Our Love also features stunners in the vein of "Back Home", a creakily ingenious synth-pop ballad, and "Can't Do Without You", one of Snaith's most immediately engaging and ripe-for-remixing tracks to date. The funk/R&B/electro-pop hybrid works exceedingly well here, as it does throughout the highly accomplished Our Love, my favorite Caribou release alongside Andorra.
---
02. Ariel Pink – Pom Pom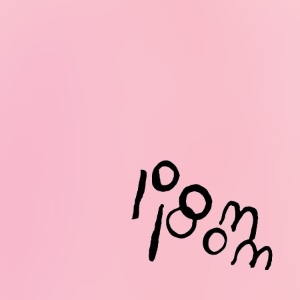 Pom Pom isn't like anything you've heard before, but I suppose you could say that about most Ariel Pink releases. The singer/songwriter has navigated away from a lovably lo-fi approach – built on vintage synths and percussive beat-boxing – into one more representative of a full band with his "Haunted Graffiti" group. While Before Today and Mature Themes were still great records, I couldn't help but feel that some tracks were a bit too polished or abrupt, at least in the sense that shimmering production made Ariel stifle his wonderful audible personality more so than earlier releases. With Pom Pom, his first release under just the Ariel Pink name, he goes full Zappa and Todd Rundgren with the double-album approach, resulting in an enjoyably indulgent release that has its share of immediate pop genius alongside large doses of experimental personality, the latter most apparent in the album's mid-section. The beginnings are quite accessible, though. "Plastic Raincoats" touts an organ-y psych-pop feel reminiscent of The Kinks, while "White Freckles" is a concisely combustible piece of hook-y power-pop that takes full advantage of Ariel's various vocal characters. "Four Shadows" is a goth-rock/post-punk homage that utilizes the darkly orchestral Zappa production Pink is so fond of throughout the album. One of the year's best tracks, "Not Enough Violence" explores this post-punk territory in even more depth, being a build-up of epic proportions that serves as one of 2014's greatest tracks. While the album's middle can sound intimidating and somewhat overbearing, later efforts like the irresistibly infectious "Black Ballerina" and harmonizing-friendly pop gem "Dayzed Inn Daydreams" close this mad genius of an album in stellar form. Pom Pom is the year's most fascinating listening experience.
---
01. The War on Drugs – Lost in the Dream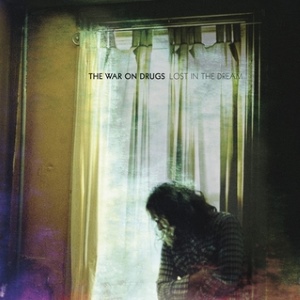 2014 wasn't a year where one album shot to the head of my year-end list, immediately overwhelming any competitors. In fairness, one could claim any of the albums in the top 15-20 to be the most accomplished and they could make a good argument. It was a year of solid releases — a few potential masterpieces, but not exactly one where publications or listeners shared a consensus for the best. As a result, my #1 album of 2014 is one that I feel epitomizes consistency and timeless greatness; The War on Drugs' Lost in the Dream is a stunning rock album that sounds like it could have been released at any point and revered as a classic since the '70s. The Philadelphia-based group have always resembled the greatest bits of FM radio rock, sincerity and cheesiness and all, ever since their 2008 debut Wagonwheel Blues. Lost in the Dream is a lot less stripped-down than that release and the preceding Slave Ambient, with frontman Adam Granduciel's fantastic songwriting being embraced by the group's clearest production to date. Lost in the Dream is an incredibly cohesive release that conjures visions of Springsteen playing while driving down the highway at night ("Red Eyes", the extraordinary "An Ocean in Between the Waves"), an undiscovered electric Dylan in a smoky bar ("Eyes to the Wind", "Suffering"), or the type of full-bodied '80s rock anthems many of us grew up on ("Burning"). Many of the tracks here start out very simply and unknowing, before expanding into some of the most brilliant songwriting pursuits and polished nostalgia-laden production you will ever hear. There isn't one bad or even mediocre offering on Lost in the Dream, The War on Drug's finest moment and my favorite album of 2014.