40. Ex Hex – Rips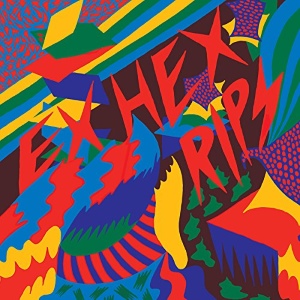 Hailing from Washington D.C., Ex Hex blend aspects of garage-rock and pop around guitarist/vocalist Mary Timony's intense and oft-quivering lead. Timony's previously fronted projects – like Wild Flag and Autoclave – featured enjoyable takes on psych-folk, D.C. post-punk, and prog-rock. Sleater-Kinney members Janet Weiss and Carrie Brownstein performed alongside Timony in her previous project, Wild Flag, and fans of that act shouldn't find it too difficult to get absorbed in Rips, Ex Hex's debut. While less driven by Timony's vocals than her other projects, she plays a strong role in finely constructed odes to '70s power-pop and radio rock. Rips features mostly quick-moving songs, embracing Timony's emphasis on highly melodic vocal deliveries, unlike some of her past work that veered on spoken word. This is an exciting and hook-filled debut, for sure.
---
39. Lykke Li – I Never Learn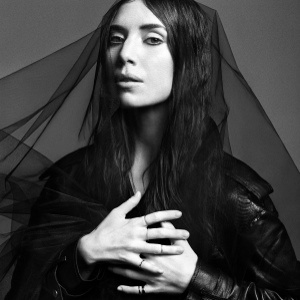 Similarly to Robyn, I was first introduced to Lykke Li via her collaboration with Royksopp on their 2009 album Junior: the track "Miss It So Much". I was struck how enjoyably her sugary-sweet vocals intertwined with fluttering synth and orchestral melodies, and promptly looked into her 2008 full-length debut Youth Novels as a result. While sparser than the likes of "Miss It So Much", the potential was clear. Her follow-up, 2011's darker but more musically accomplished Wounded Rhymes, showed the Swedish artist as continuing to elevate her pop charms and craft. Now, her latest – I Never Learn – is another natural progression of Lykke Li honing a sound that balances immediate sugar-rush satisfaction with truly thought-out soundscapes. Co-producer Björn Yttling (of Peter Björn and John) helps craft a spacious sound that truly shines on soaring pop ballads like "Never Gonna Love Again". Although I somewhat yearn for the icy synth-pop incorporation of her earlier works, the acoustic flourishes and natural instrumentation throughout I Never Learn add a new and welcoming dimension to Lykke Li's sound.
---
38. White Lung – Deep Fantasy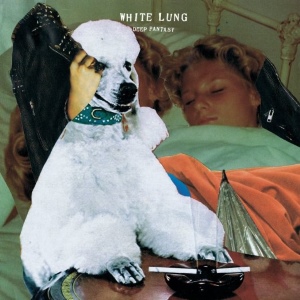 Canadian punk-rockers White Lung like to get to the point — their new album Deep Fantasy is just 22 minutes long over 10 tracks. Still, the fast pace equates to plenty of worthwhile material. Consuming guitar tones often feature fastidious hints of surf-rock and trickling prog-rock, to which frontwoman Mish Way's furious vocals have no issues keeping up with. The band's approach is similar to their 2012 album Sorry, but Deep Fantasy abandons some DIY punk aspects for the better, producing a clearer and less distorted sound that aids prominently in showcasing the melodic strengths of gems like "Snake Jaw" and "Wrong Star". Deep Fantasy is just as good as Sorry, and it's easy to argue that with Jesse Gander's clear production it's the best example of their sound to date.
---
37. Beck – Morning Phase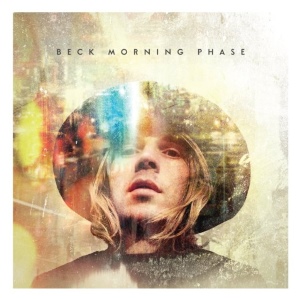 Beck's latest album is very ideal for morning-time listening, as its apt title would suggest. It's perhaps his most relaxing album to date, full of lush acoustics and delicate vocal deliveries. Especially compared to some past standouts in Beck's discography, it's hardly intimidating. While this results in less varying highs and lows, Morning Phase is a consistent and pleasant release, with a contemplative sound reminiscent of narrative-minded songwriters of the past like Nick Drake. Dark and mellow with an enduring melancholic feel, the choruses throughout Morning Phase are spacious and yearning, with Beck's familiar atmospheric mastery present on efforts like the string-laden "Wave". Beck plays it relatively safe on Morning Phase, but it's an enjoyable listening experience nonetheless.
---
36. Charli XCX – Sucker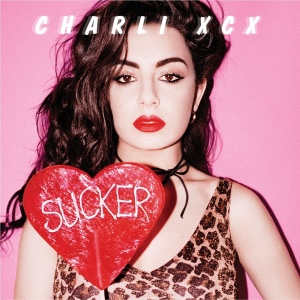 While most listeners' experience with Charli XCX may be limited to her single "Boom Clap" or her cameo on "Fancy", Sucker contains an enjoyable assortment of various stylistic endeavors beyond conventional pop. At its highest points, the British pop artist's third full-length plays like a glorious homage and evolution of late '90s and early '00s pop music with heavy guitar and punk influences. Influences range from early party-time Brit-pop to Weezer's brand of guitar-punch power-pop, with occasional dashes of Kylie Minogue's glitzy dance-pop thrown in for good measure. Tracks like "Need Ur Luv" weave a more tender listen, with restlessly enchanted key work perhaps inspired by a previous collaboration with Ariel Pink. Charli maintains a forceful energy throughout, perhaps best exemplified by already-familiar No Doubt homages like "Caught in the Middle" and the new-found embracing of guitars on tracks like the enjoyably grimy "London Queen", which adds a new level of excitement to Charli's sound. Sucker can be enjoyed in its entirety by anyone fond of hook-filled pop. –MB
---
35. Owen Pallett – In Conflict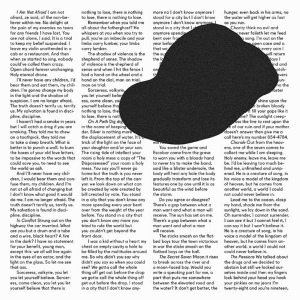 Owen Pallett is renowned for his ability to create stirring string arrangements for any style, whether it's complementing The Arcade Fire, Pet Shop Boys, Duran Duran, or Taylor Swift. His number of contributions is impressive, showing he has clearly risen above the indie scene in terms of prominence, from the solid-yet-underground string-focused releases he put out as Final Fantasy to someone who has been nominated for an Academy Award (his work with Arcade Fire's William Butler scoring Her). Propelled by vibrant keyboard loops and forceful strings, Pallett's first few solo releases – 2010's Heartland and the Swedish Love Story EP – gave us some indication of what the talented singer/songwriter would pursue solo-wise. String quartets and orchestras normally reserved for sweeping instrumentals take on a new pop-filled life via Pallett's songwriting and chirpy vocals on both those releases and his newest, In Conflict. From the epic string-based swells of the emotional self-titled track to the beautiful keyboard arpeggio-led minimalism of "The Passions", In Conflict is another thriller from Pallett.
---
34. Shintaro Sakamoto – Let's Dance Raw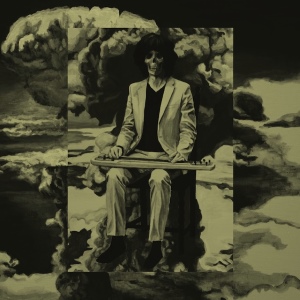 Shintaro Sakamoto's 2012 debut, How to Live with a Phantom, was one of my favorite discoveries of that year. It was meticulously constructed, rooted in a variety of eclectic styles – from psych-pop to Latin and jazz. Every instrument on the album was performed by Sakamoto, excluding percussion and woodwinds. From his psych-rock days with Yura Yura Teikoku to the assimilation of '60s pop and exotic rhythms on How to Live With a Phantom, Sakamoto has always expressed a willingness to explore new things, always keeping the sound lively and fun. On his second solo full-length Let's Dance Raw, there's more banjo and steel guitar than before, with a nice inclusion of the Brazilian cuica as well. Plucked loops from these instruments form around Sakamoto's soulful voice, which is occasionally lifted by sugary additives like female harmonizing or pitch fluctuations, like the lovable hook on the amiable self-titled track. Psych-rock combines with swaying and infectious tropical elements on Let's Dance Raw, Sakamoto's second consecutive success as a solo artist.
---
33. ceo – Wonderland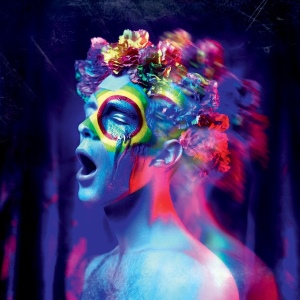 The Tough Alliance only had a few releases since their last in 2007, but the Swedish duo produced some of my favorite material nonetheless of the past decade. The duo's 2007 release in particular, A New Chance, is a genius work that simultaneously will make you want to dance and revel in the beauty of the constructed soundscapes, which take a cue from Balearic Beat in their icy elegance. I still spin A New Chance and The New School routinely to experience TTA's neon-tinged greatness, which hasn't quite been replicated yet by either of the members' solo projects. Eric Berglund's solo project, ceo, comes close to the sound on several occasions throughout the project's second full-length, Wonderland. The project continues to be more fond of quirky samples and dancefloor-ready hooks than the more atmospheric and youthfully invigorating TTA, particularly on the thrilling opener; "Whorehouse" quickly extends from gentle key droplets into a forceful synth-charged anthem. The track is an obvious single choice, but it's the lush atmospheric gems – the flowing grace of "In a Bubble on a Stream" or the cutesy giggle-filled synth-pop of "Mirage" – that show Berglund at his best in writing infectious pop songs with a truly unique atmosphere. Although Wonderland doesn't approach TTA's greatness, it's an atmospherically riveting and hook-filled release on its own.
---
32. Cloud Nothings – Here and Nowhere Else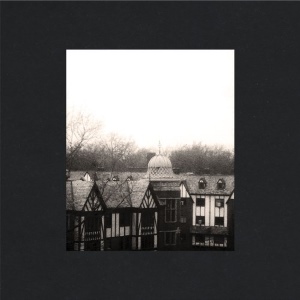 I've been a big fan of Cloud Nothings and Dylan Baldi since 2010, when the Cleveland native was a 19-year-old creating extremely promising power-pop/rock in his garage with youthful angst in mind. His 7″ single at the time, "Didn't You", struck me for its fun handling of messy synths and garage guitars. The flaws were apparent, but so was Baldi's unlimited potential. Since 2010, Baldi and his group Cloud Nothings have rapidly ascended into indie-rock darlings, smoothing out the rough edges of their sound via three full-lengths that have been continuously better than their predecessor. 2012's Attack on Memory was Cloud Nothings' breakthrough of sorts, channeling Baldi's personal dissatisfaction and brooding while adding injections of post-hardcore and grunge into Cloud Nothings' already-honed garage and art-rock sound. Here and Nowhere Else isn't quite a big of leap artistically, but it finds Cloud Nothings continuing to deliver a youthfully genuine impassioned sound that reminds of great rock nostalgia of the '80s and '90s, from the purely invigorating alt-rock of The Replacements to the emotive forcefulness of The Get Up Kids. This is the group's most focused record, with an impressive level of musicianship showing itself in the balance between ferocious screams and contemplative guitar and keyboard-based hooks. As usual with Cloud Nothings releases, this is catchy as hell and highly recommended.
---
31. Little Dragon – Nabuma Rubberband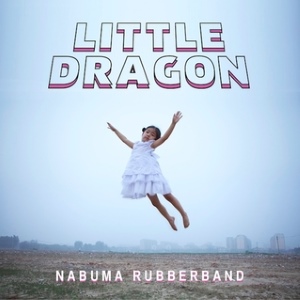 Nabuma Rubberband provides a great assortment of Little Dragon's trademark icy synth-pop and some new stylistic maneuvers. All in all, it's a very strong showing. The Swedish group's fourth full-length features Yukimi Nagano's vocals at the center of glistening production that varies from the suavely sophisticated synth-pop of "Paris" (one of 2014's best tracks) to the darkening swell of "Killing Me", which projects a particularly memorable spine-tingling hook when the ominous organ-y synths emerge under Nagano's flawless vocal work at the 02:09 mark. Especially considering Nagano's radio-friendly voice and the group's knack for great hooks, it still feels like Little Dragon have yet to reach their commercial breakthrough, though the excellent "Paris" and R&B-tinged closer "Let Go" provide indication of what that may sound like. Nabuma Rubberband was the group's highest-charting album to date, and with instantly gratifying efforts like those it's easy to see why. Beyond their amazing collaborations with Damon Albarn on Gorillaz' 2010 album Plastic Beach (our favorite album from that year), Nabuma Rubberband contains some of my favorite Little Dragon tracks to date.