30. Flying Lotus – You're Dead!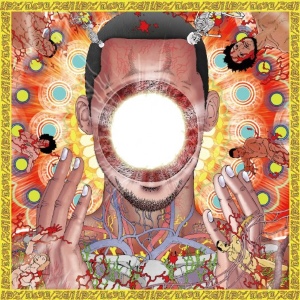 Flying Lotus' sound continues to be largely incomparable on his fifth studio album, You're Dead!; his songs resemble improvisational sketches from another world, where some mash-up of jazz, hip-hop and IDM treads between cinematic ambiance and in-your-face grooves. The hip-hop cameos are fitted perfectly around the guest's specific chops, ranging from the prickly keys and warbly bass line complementing Kendrick Lamar's fast-paced delivery on the intricately involved "Never Catch Me" to Snoop's appearance on "Dead Man's Tetris", where stoned video game-esque synth sounds complement his more placid and confident delivery between bursts of chiptune-like sound effects. On the tracks where FlyLo stands alone, he shows off his impeccable craft just as well — from the ominous synth droplet-led anticipation of the lush and glistening "Ready err Not" to the hectic jazz fusion on the technically inclined gem "Moment of Hesitation", which even has the great Herbie Hancock lend a hand. With some help from talented friends this time around, You're Dead! is another masterstroke from Flying Lotus.
---
29. Det lilla extra – 2014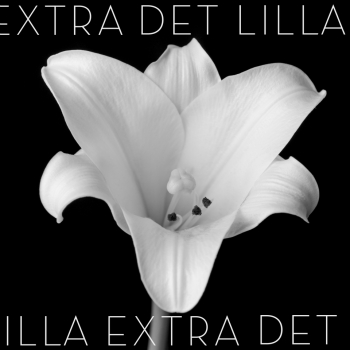 Even though The Knife seem to be the current face of oddball Swedish electronica, the scene is thriving with plenty of other talented groups like Det lilla extra. Based out of Umeå, Sweden, their grasp of dark and deeply affecting soundscapes knows no bounds. Each of their tracks released this year has a unique feel and instrumental/sample arsenal. The hypnotic "Himlen är nära" has the foreboding synth-pad backing of a Knife track, but with an infectious spoken beat-box sample that coincides beautifully with trickling guitar arpeggios and tropical percussion. The bass line's subtle melodic shifts also have the capacity to stun listeners. "Andra sidan" begins in more repeating house territory and features a swelling sample-led sound, which descends beautifully in key just before the one-minute mark. Ominous vocal samples and interweaving synth pads traverse this track's intoxicating hallways, capped off by a very infectious second half with higher-pitched, prickly synths leading the way. Det lilla extra is one of the most impressive electronic groups I've heard all year; they have an all-around stunning collection of hypnotic atmospheres, charismatic songwriting, and sleek production. Their 2014 output is certainly a standout; check it out on their Soundcloud.
---
28. Freddie Gibbs & Madlib – Piñata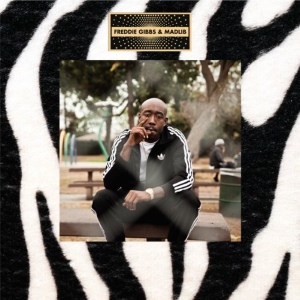 On Piñata, one of this year's best and most immediately engaging hip-hop releases, Freddie Gibbs teamed up with producer Madlib to produce a series of honest self-biographical narratives and brilliant beats. And man, are those beats brilliant. One standout in particular, "Deeper", rides on a weepy high-pitched string progression and vintage soul vocals samples as Freddie delivers his husky-voiced swagger. It's one of the finest examples of the collaboration's cohesiveness, with Freddie unselfishly choosing precise moments of silence to highlight his partner's outstanding production work, where infectious genre-defying samples and smooth transitions are abundant. Freddie Gibbs has been one of the more underrated MCs of the past few years, but his attention has been on the rise after this album's release for good reason. Madlib's additions help make Piñata consistent throughout, without a single dud. Some bursts of genius are quite evident, as well. The infectious "I Get High" swaps seamlessly between fast-paced mayhem and slowed-down breakdowns, while "Harold's" is a dazzling effort with twangy R&B guitars and handclaps leading the way. The beats are great enough to stand out on their own, while Freddie and his guest stars deliver smooth and repeat-worthy lines on a regular basis. Piñata is Freddie Gibbs' best album to date, and one of 2014's best as well.
---
27. Iceage – Plowing Into the Field of Love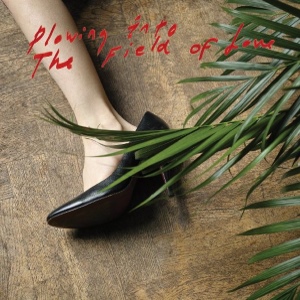 Danish punk-rockers Iceage first burst onto the scene in 2008, when the members were mostly teenagers. Usually when a group comprised of teenagers starts making waves worldwide, it's surrounded by all sorts of excitement and anticipation — regardless of the genre. One reason for this excitement is the public's hopeful ability to watch the group grow and improve before their eyes; no one peaks at age 17, after all. Iceage are a fine example of what these hopeful spectators are hoping for. They have improved exponentially and added several new flavors to their stylistic arsenal since 2008, with the current and wonderfully executed sound comprising the excellent Plowing Into the Field of Love. Whereas their debut 2009 EP and debut full-length, 2011's New Brigade both wore lo-fi punk tendencies on their sleeves – with a rather loose sound that is to be expected from teenagers making punk music – Plowing is Iceage's most eclectic offering to date. 2013's You're Nothing suggested several new stylistic additions, but Plowing truly marks the group's transformation from simply a promising band to a great band. An increased usage of piano – like the single note throughout the spaciously snarling chorus of "How Many" – is one welcome addition to the group's approach, while components of their previous half-drunken rock sound enjoyably remain on efforts like "Let It Vanish". Plowing isn't immediately beautiful, but the captivating melodies and hooks reveal themselves in due time on Iceage's finest release to date.
---
26. Perfume Genius – Too Bright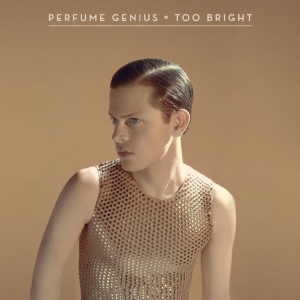 Seattle native Mike Hadreas had his breakthrough in 2014 with his third album under the Perfume Genius moniker, Too Bright. He dazzled his small yet devoted following on two previous albums with melancholic pop, and that trend continues on Too Bright with greater success than he has previously encountered. The album mixes it up between guitar-led punches of attitude like "Queen" (which touts a cool psych-friendly key interlude) to passionate atmospheric builds-up like "Grid" to well-crafted ballads, like the gorgeously bare-bonded "No Good" or emotional closer "All Along". Vocally, Hadreas sits somewhere between the delicate emotive appeal of Antony Hegarty and nasally lonesomeness of Michael Stipe. His tone is apt, to say the least. Musically, he's all over the place, in a good way — from quaint efforts like the piano-led "No Good" to the gradually expanding "Grid", which resembles The xx in its brilliant treading between club-floor griminess and romantic balladry. Perfume Genius has racked up plenty of hype in 2014 for good reason; look no further than Too Bright if you're seeking an emotionally-charged piece of successful pop with the right mix of immediate singles ("Queen") and emotional ballads ("No Good").
---
25. Fennesz – Bécs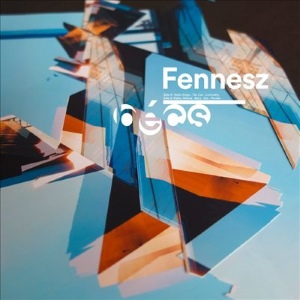 Viennese artist Fennesz' sixth studio album, Bécs, draws comparisons to his breakthrough 2001 album, Endless Summer, for obvious reasons. In addition to being released on the same label (Mego), it returns listeners to the brighter and oft-acoustical glimmer of Endless Summer. Especially compared to his other albums – 2004's Venice and 2008's Black Sea, which painted bleaker soundscapes led by ominous drones – Bécs is a highly melodic and effervescent-sounding release that finds Fennesz producing some of his best work to date. Various tones emanating from the acoustic guitar are again a guiding light on several tracks, like "Liminality" and "Static Kings" in particular. On other efforts with starker instrumentation, like the swelling piano-based distorted lead on "The Liar", the result is just as affecting. Bécs is an album fully capable of sweeping most listeners away to a melodically friendly, more carefree fantasy land. Some remnants of his darker works remain, but for the most part this is a welcome return to his sound circa Endless Summer.
---
24. Modern Vices – Baby Baby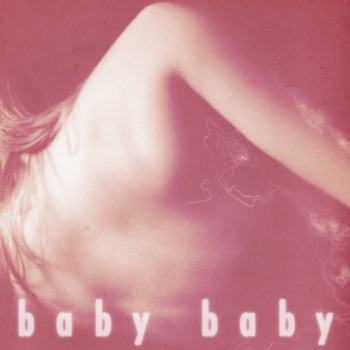 Modern Vices (formerly Baby Baby) is a very promising garage-rock group out of Chicago, able to churn out a ferocious, hook-filled sound despite youthfulness and relatively lo-fi production methods. Like on early Deerhunter and Ariel Pink records, the DIY techniques contribute positively to exceptional songwriting and a reverence for rock of the past and present. The many excellent tracks on their eponymous debut full-length album evoke that sort of timeless quality; it sounds like it could have been recorded in the early '70s with Marc Bolan, the '00s with The Strokes and Franz Ferdinand, or just recently — as they did, combining a boatload of talent and inspirations in the process. "Pleasure Gun" resembles peak Franz Ferdinand in its assuredly chugging nature, while the opener "Keep Me Under Your Arms" projects a lusher soundscape hearkening to the aforementioned Deerhunter, the sound being particularly effective when alternating between devastatingly emotional guitar lines and the rising intensity of Alex Rebek's vocals. The album is the full package as far as displaying Modern Vice's talents, which are also glowing on the distorted, surf-friendly "Taller in the Sunshine" and the aptly titled "Smoke Rings", a swanky psych-rock ditty with roaring Jim Morrison-like vocals.
---
23. How to Dress Well – "What is This Heart?"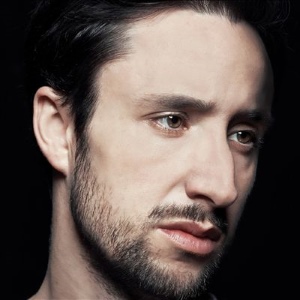 How to Dress Well's 2010 album Love Remains is one of my favorite listening experiences, especially on rainy days when I'm seeking something atmospherically apt. It's a near-flawless fusion of R&B and sample-laden electronica, with Tom Krell's haunting voice lending a completely unique lo-fi singer/songwriter quality that continued on subsequent releases, including his newest, "What is This Heart?". There is a less haunting quality on this release compared to Krell's earlier works, which can be mostly attributed to increased ambition both structurally and instrumentally. Regarding the latter, Krell is less reluctant to implement orchestral flourishes, like on the reverb-drenched "Pour Cyril" and its prominent use of strings. Similar strings combine with another new venture – that of dubstep-like leanings – on the fascinating success "Face Again", another fresh-faced stylistic endeavor. Still, efforts like "See You Fall" – with its stark piano and reflective acoustics – and the R&B-fronted "Very Best Friend" hearken back to Krell's earlier material quite fondly. "What is This Heart?" is a solid showing of what has made Krell's sound so engaging to date, with an eye toward the stylistic future as well.
---
22. Woo – When the Past Arrives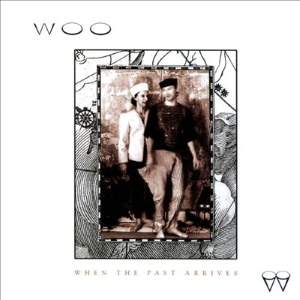 In addition to Lewis, Woo is one of a handful of artists from the '80s whose work re-emerged in 2014 to delightful acclaim. The project, comprised of brothers Mark and Clive Ives, started making music in the early '80s — primarily of the synth-pop variety. As the years went on, their small yet devoted following enjoyed increasingly indulgent stylistic tendencies, culminating in a lost masterpiece, 1989's It's Cosy Inside. With a freak-folk and psych-laden sound that was ahead of its time, and whose influence could be heard in '00s artists like Animal Collective, it made sense for Drag City to reissue something related to Woo when it discovered the group in the early 2010s. Rather than putting together a greatest hits, Drag City opted to release an album of unreleased efforts, spanning from the late '70s to '00s. This means the styles are all over the place, from arpeggiated synth epics like "H2O" to organic folk in the vein of "The Garden Path" and the twangy surf-infused gentleness of "1001 Decisions". The latter is one of few songs with featured vocals in a conventional sense. For the most part, Woo ride on an idiosyncratic stylistic wave that borders between hippie indulgences and mad genius stylistic creations, with tracks whose date of creation is impossible to guess on its own — a trait that is part of the genius of Woo's When the Past Arrives.
---
21. FKA twigs – LP1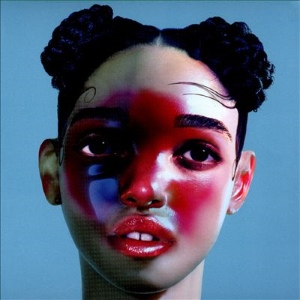 Tahliah Barnett, aka FKA twigs, is one of the most exciting pop music introductions of the year. Her ambitious and colorful music video accompaniments on previous efforts like "Water Me" draw Björk comparisons, naturally, while being mostly indicative of Barnett's ability to defy stylistic norms while still staying within territory that could appeal to mainstream pop fans, or at least those with a welcoming ear among that niche. Talented producers like Paul Epworth, Arca, Dev Hynes, and Emile Haynie bring out the best of Barnett's breathy vocals and thoughtful exuberance. Her spaciously airy vocals accommodate unsettling structural tendencies and wandering electronics, which flow freely and beautifully alongside Barnett's sexual confidence ("I can fuck you better than her" on fantastic single "Two Weeks") and romantic longing ("I could kiss you for hours" on the barren and delicate "Hours"). Fans of R&B-laden electronica with sensual elements – particularly in the vein of How to Dress Well and The xx – will be quickly smitten with FKA twigs' LP1, an extremely buzzed-about release whose popularity stems from excitement surrounding a talented young artist willing to explore all sorts of stylistic corridors. Barnett's earlier EPs suggested future greatness, and LP1 seems to affirm that.