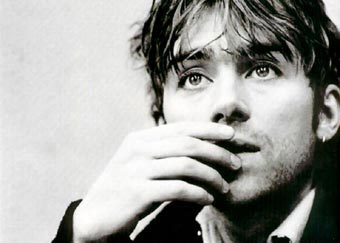 Blur frontman Damon Albarn has always been involved with something musically fascinating. Besides being the face of the highly popular Blur, Albarn has also been one of the core members of the virtually capable Gorillaz. He also has released a couple of rare (but notable) solo albums, though none of the same quality of fellow Blur guitarist Graham Coxon's solo career. Albarn's latest project goes by the name The Good, the Bad and the Queen. A bit long considering his usual one-word band names, though this one collects members from all the projects he has been involved in. Guitarist Simon Tong has been a member of Blur, Gorillaz, and The Verve, meaning he certainly knows his way around success. Albarn also recruited drummer Tony Allen (who contributed to some of Albarn's solo material), also recently adding Paul Simonon (bassist for The Clash). 'Herculean' is the debut single from the band, with an eerie atmospheric tone that would have fit nicely on Blur's most experimental album, 13. The band intends to delete the single the day it is released, making any chart status intentionally obsolete. Something tells me the band is just using this an introduction tactic, making the song's chances to appear on their upcoming debut album slim. Albarn is still very busy his other projects as well, with Blur recording a new album without Graham Coxon (Albarn claims it will be a fast-paced punk record), while Gorillaz looks to expand their technological horizons with a new 300-page illustrated autobiography (titled 'Rise of the Ogre') recollecting Gorillaz's first six years.
The Good, the Bad and the Queen – Herculean
[audio:https://obscuresound.com/mp3/goo-her.mp3]
——————————————————————————————-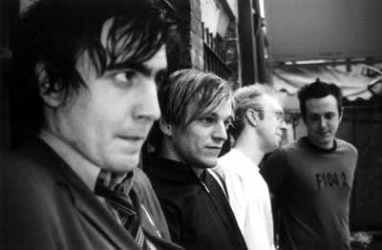 Eddie Argos can rhyme without a rhyming dictionary. Anyone who has seen Art Brut live would know this, with Argos' endless ramblings being some of the most brilliant live monologues in modern indie rock. Their new single 'Nag Nag Nag Nag' sets us up for their currently untitled sophomore album, with more of the same that Argos and friends left us off with in Bang Bang Rock & Roll. The catchy guitar riffs and jumpy rhythm section is there, with Argos' usually witty lyrics now detailing his personal escape from his family's nagging. "A record collection reduced to a mix tape, headphones on, I made my escape," Argos begins, "I used to have a bedroom to hide in, but now I'm outside the siding". I wouldn't exactly call him another Jarvis Cocker yet, but Bang Bang Rock & Roll was my favorite album of 2005 for more reasons than one with such songs as 'Emily Kane' and 'Bad Weekend'.
——————————————————————————————-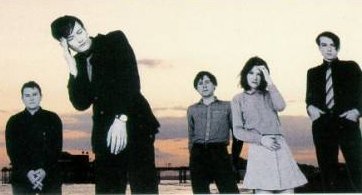 Speaking of Jarvis Cocker, these are a couple songs off of the reissue of Pulp's This Is Hardcore. Pulp recently reissued three of their classic albums (His 'n' Hers, Different Class, This Is Hardcore) last month with a collection of demos and outtakes for each. I posted several Pulp b-sides a few months ago, but these are fairly new. Even their rough demos are more enjoyable than a lot of material being released today! 'Street Operator' has an uplifting chorus with Jarvis Cocker's usual vocal hooks interacting with a fashionable string effect. 'You Are The One' contains that "first love in high school" theme. "You sat next to me in the cinema, you walked past me in the snow, I kissed you once by a cigarette machine as the club was about to close," Jarvis says somehow poetically. Oh, the chorus is fantastic in this one as well, like most Pulp songs. 'Can I Have My Balls Back, Please?' is Jarvis' common successful stab at sexual humor, with a handful of great one-liners. I'm basking in Pulp b-sides at the moment, with all three reissues containing some hidden gems. Oh, expect a review of the new Jarvis Cocker solo album in the coming days.
Pulp – You Are The One
[audio:https://obscuresound.com/mp3/.mp3]