Posted
January 29, 2007 by Mike Mineo
in Features
Robert Gomez joins Bella Union with a bang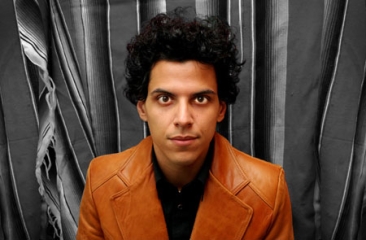 There are always those record labels who somehow appear to make discovering extremely talented artists look easy. Perhaps it's natural instict, musical knowledge, or maybe it's just luck. Most of the time, it's a bit of everything. Simon Raymonde, formerly the bassist of Cocteau Twins, formed his own record label, Bella Union, in 1997, shortly before the Cocteau Twins broke up in 1998. While it was initially formed to self-release his own material, it eventually expanded into something much more. Though the label was initially slow to gain any form of status in the industry, Raymonde eventually signed acts such as The Dears, Explosions in the Sky, Laura Veirs, and The Czars over the following years. Generally, most of the artists signed to Bella Union recieved warm reviews and a steady fanbase, with the majority selling a satisfiable amount of records in the process. While they have yet to reach the distinction of major indie labels such as Sub Pop or Matador, Bella Union's track record is arguably as consistent. Artists signed to Bella Union have been more in the traditional mold of underground success, with several prime examples being The Czars and Russell Mills. Though mainstream recognition for Bella Union has yet to evolve, such successful underground results have set the tone for Raymonde's label, as the industry is beginning to generate a bit of hype for any new artists that Bella Union signs. One of their latest signings is the talented Robert Gomez, a solo artist from the University town of Denton, Texas, a commuity that Bella Union seems to be quite fond of, having already signed five bands from Denton. A student of music since childhood, Gomez has also seen the world in a unique fashion. He was actually a circus performer for six months, alternating between Ringling Bros. and Barnum & Bailey, travelling from state to state in an old circus train. It sounds a bit like a Tim Burton movie, huh? While on the road, he met Turkish musician Omar Faruk Tekbilek and began to finally live up to his musical expectations, touring Spain and Turkey, as well as several respectable venues in the United States. In addition to his extensive tours, he has also studied under legendary Cuban guitarist Nelson Gonzales. In 2001, he released his debut album, Robert Gomez Trio, which was a straightforward instrumental demonstration of his jazz guitar skills. It gained admiration from a young pre-fame Norah Jones, who was actually part of Gomez's band for some time. While the debut seemed misguided at times, it showed great promise and skilled musicianship. His second album, Etherville, was released in 2005 and is more relevant with his contemporary sound, being newly vocalized alternative pop music. All these experiences have aided Gomez in creating his third album and Bella Union debut, Brand New Towns, an exquisite offering that is Gomez's most sophisticated and enjoyable of his career.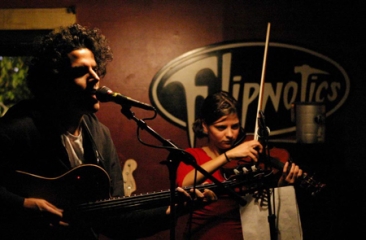 Gomez credits himself with the ability to create innovative atmospheric environments through music. He works with a variety of guitars, keys, strings, and rhythmic elements in creating a sound nothing short of memorable. As shown in the beautifully haunting "Back To Me", Gomez's vocals rarely escalate beyond a whisper. It proves effective for Gomez's fragile sound — a peaceful landscape supported by a background of expertly arranged guitar progressions and orchestral arrangements. The hooks are not recognizable immediately, though once the structure of "Back To Me" is echoed in your head, the chorus will sweep you off your feet like a first love. Clearly the most elegant song on the album, it's one of accomplished proportions. "The Same Sad Song" is just as it's title describes, relaying Gomez's embracement of human emotion and melancholy, reflecting on his own heartfelt romanticism. The song is a particulary impressive display of Gomez's vocal harmonization, as he crafts a very memorable melody over a slightly barren verse produced by percussion and a guitar. The chorus is picked up by a few dark synth lines, as Gomez emphasizes with his listeners how the only benefit of being in melancholy is it's creative output, whether it's by "listening to the same sad song" or creating a new one. "If I Could Have You Back" is another song in Gomez's already established style, fitting together lyrics focused on loss and regret over a variety of several instruments, most notably a lush string arrangement aided by light guitar plucking. "If I could have you back, I'd only break you," Gomez raspily whispers, "down deep inside these four walls, there's no room at all to mess up just a little bit". The lyrical content on "If I Could Have You Back" is applied with strong relevance to the rest of Brand New Towns, with Gomez clearly intent on demonstrating how the pressures of society leave little room for realistic human emotion, nearly echoing the thoughts of a sentimental Ralph Waldo Emerson. Brand New Towns is a very strong debut album from Gomez, adding another success to Bella Union's roster.
——————————————————————————————
[audio:https://obscuresound.com/mp3/gomez-bac.mp3]
——————————————————————————————
Robert Gomez – The Same Sad Song

[audio:https://obscuresound.com/mp3/gomez-sam.mp3]
——————————————————————————————
Robert Gomez – If I Could Have You Back
[audio:https://obscuresound.com/mp3/gomez-ifi.mp3]
——————————————————————————————
Mike Mineo
I'm the founder/editor of Obscure Sound, which was formed in 2006. Previously, I wrote for PopMatters and Stylus Magazine. Send your music to
[email protected]
.