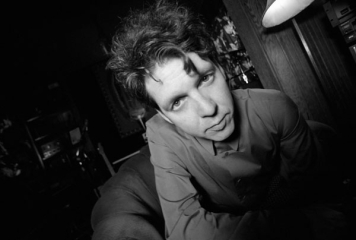 After posting about a few new artists who were fresh on the scene with inexperience with nothing but hefty ambitions in their pockets, I figured a change of pace would do us all some good. This leads us to Joe Henry – the type of musician that young hopefuls look to in awe, aspiring to one day having at least half the impressive body of work that Henry has accomplished in his illustrious 21-year career. While he is far from being a household name, Henry has been one of the most actively consistent artists of the past several decades with his extensive stylistic grasp ranging from country-rock and acoustical folk to soul and jazz. While occasional stylistic experimentation is to be expected from an artist who has been around as long as Henry, he is one of the few who have actually written exceptionally strong albums in each musical approach. Whether it be the audacious country-rock found on Short Man's Room, the tenderly somber acoustical folk of Shuffletown, or the tinge of rhythmic jazz on Scar, Henry has jumped from genre to genre seamlessly. However, despite such frequent changes in style, Henry has always maintained a strong focus on his lyrical content; always brilliant, provokingly astute, and poetically touching. Even from his debut in 1986, Talk of Heaven, Henry has held a strong reputation in being a poet at heart, frequently involving contemporary events in his content for an engaging experience. While it is pointless to argue whether Henry's lyrical, melodic, or instrumental prowess is the most effectively employed, one thing is for certain: Henry is a multi-talented artist who is definitively one of the most underrated artists of the past 20 years. Now with ten solo albums under his belt after the upcoming release of Civilians on September 11th, For a closer look at Henry's expansive discography, take a look at this excellent post.
Civilians is Henry's first solo release since 2003's Tiny Voices, an extremely admirable effort. While Civilians marks a four-year absence, Henry has certainly been keeping himself more than busy. Also a highly sought-after producer, he has produced albums by Ani DiFranco, Aimee Man, Solomon Burke, and Billy Preston among many others. He also produced the Elvis Costello-Allen Toussaint collaboration, The River in Reverse, in 2006. Just to show how proficient of a producer Henry is, Burke's acclaimed album, Don't Give Up on Me, won a Grammy in 2003. Speaking of respectable collaborations, Henry also teamed up with Loudon Wainwright III earlier this year to produce Strange Weirdos: Music from and Inspired by the Film Knocked Up; the original soundtrack album to Judd Apatow's hilarious movie, Knocked Up. In addition to his production, Henry co-wrote both "You Can't Fail Me Now" and "So Much to Do". Legendary guitarist Richard Thompson and composer Van Dyke Parks were also involved in the production process, making it arguably the finest original soundtrack of the year. So, even though Henry's solo career was on slight hiatus for four years, it was certainly for justifiable purposes as his status as a producer rose to new heights. "As a producer, you can see a project in a completely different way," Henry said, "Working with other artists has given me an incredible freedom, so that when I come back to do work for myself, I plug into the music in a different way." Just as he describes, Civilians is his most polished effort to date.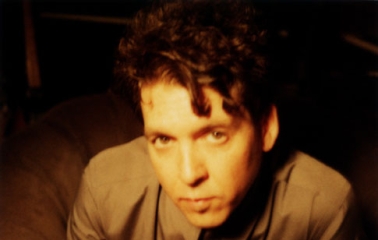 While I could write odd-but-true fun facts about Joe Henry all day (he's married to Madonna's sister, he went to school with Jeffrey Dahmer, etc.), the most interesting thing about Henry will always be his musical career. Whether it be as a producer or a musician in his own right, there are little artists who can reach the depth that he has. When I heard his newest album, Civilians, for the first time, I knew that the four-year wait was certainly worth it. Once again, just like in Tiny Voices, Henry has flawlessly associated all the styles that he previously explored throughout his prolific career. In doing so, it is also the most consistent album of his career. Instead of containing several memorable songs with an occasional hiccup of stylistic indulgence, Civilians is a cohesive gem in where the strengths lie in Henry's ability to form emotionally inflicting songs revolved around lyrical adeptness and melodic aptitude. His coarse, all-American vocals are soaked in reverb, occasionally sounding like a more conventional version of Tom Waits. While that particular comparison may appear too desperately placed for some, Waits is the only other American folk artist that comes to my mind when I think of raw lyrical power relayed over swiftly effective instrumentation. Waits is also a diverse user of blues, jazz, rock, and traditional folk, making the comparison even easier on the mind. Henry's idol and recent musical companion, Loudon Wainwright III, also could serve as a righteous comparison, though if only for his powerful, similarly story-focused lyrical delivery and folk upbringings.
Civilians also marks yet another collaboration between Van Dyke Parks and Henry. Parks supplies the heartrending piano lines on the barefaced beauty of "I Will Write My Book" and the haunting "Civil War", the latter being a moving ballad that Henry describes as "more emotionally political than topically so." As Van Dyke's smooth piano glides under the gentle strumming of an acoustic guitar, Henry relays his trademark tone of sympathetic wisdom and philosophical intuition. Rather than being a bitter swipe at America's current political system, Henry takes an unconventionally enjoyable route that is more philosophically reflective in nature. "Every truth carries blame and every light reveals some shame," he sings of shameful sociological standards, "Progress rides with the thieves and whores, the stowaways of civil war." While songs portraying the grim effects of war are common, Henry's attempt is unique in its own righteous intent of revealing those who wish to remain neutral in times of desperate contemplation. One of my favorite tracks on the album, "You Can't Fail Me Now"; a romantically gripping track that sees Henry at his genuine best, both melodically and lyrically. "I lost the thread among the vines and hung myself in storylines that tell the tales I never would allow," he declares during the rapturous hook, full of expressive honesty and raw emotional power, "God knows the name of every bird that fills my mind like angry words."
Much of Civilians sees a similar format of soft acoustic strums, aided piano lines, and occasional dashes of strings, percussion, and other rhythmic elements. Henry's lyrics remain the foremost of importance in several songs, including the epic six-minute centerpiece, "Our Song". Recalling both the true dignities of patriotism and modern arrogance, he tells of an imaginary encounter that Henry witnessed in which he encounters Willie Mays at a Home Depot in Scottsdale, Arizona. "The factory keeps my , my children have both been paroled and we get by and the peace we made," he tells of the imagined experience, acting as a trigger of cherished nostalgia and, using "the greatest centerfielder of all-time" as a metaphor for all things pure of the past; the simpler times where such American pastimes were not tainted. "It's no accident that the song falls where it does in the middle of the record," Henry said of the relation to the recent Barry Bonds escapade, "It's sort of the hub of the wheel." Steroids, politics, and romance… you could easily say that Henry's lyrical content is as ambitious as his career-defining sound. Regardless of the topic at hand, more people should take notice of Joe Henry. As he continues to lurk behind the scenes with his binding skills, he is releasing album after album of outstandingly memorable music. Whether you admire Joseph Lee Henry as a producer or a songwriter, there is no denying his pure talent within the music industry.
——————————————————————————————-
Joe Henry – You Can't Fail Me Now

[audio:https://obscuresound.com/mp3/jhenry-you.mp3]
——————————————————————————————-
——————————————————————————————-
——————————————————————————————-