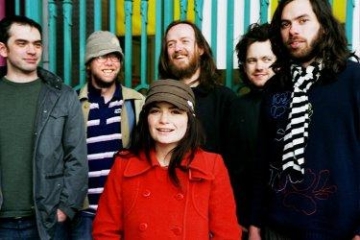 I imagine that writing music for adverts is one of the most frustrating occupations known to man.While any music-related occupation usually comes off as expressively appealing to many, the world of creating "background music" is an entirely new ballgame. In many cases, the advertisers provide a hired musician with a list of structural necessities in regard to the anticipated composition.. While the financial profits are supportive under the right circumstances, the musicians who participate in such a limited environment are left wondering whether or not they still have any creative ideas of their own left. Though the artists who produce the music you hear in car commercials, elevators, and even pornography are talented in their own right, it is not irrational to be believe that many of them occasionally doubt their own degree of innovation. When you hear of someone like Mike Lindsay who turned his career from an "advert musician" to a competently individualized artist, it brings a sense of optimism to those in a similar position. Instead of having his creativity drained out of him, Lindsay capitalized on the experience of his previous job and formed a band, Tunng, out of it. Not just any prior job, Lindsay's previous project was hardly conventional. With fellow Tunng frontman Sam Genders, the duo composed scores for softcore pornography prior to the formation of Tunng. While only the loneliest of men would be able to pinpoint the specific "film" credits of the two London-based artists, the most important aspect that they gained was the experience required to excel in a more respectable industry.
As Tunng slowly evolved into a band consisting of six members, their sound began to express qualities of stylistic advancement. Their first album, Mother's Daughter and Other Songs, was expressive of their desire to experiment with a variety of musical techniques. Though "oddball folk" was the most consistent form of stylistic usage, the album was a satisfying but rather inconsistent debut that earned cheers for its unique delivery and oddly appealing lyrical prowess. When Tunng's second album, Comments of the Inner Chorus, was released less than a year later, it was the first demonstration of Tunng's advanced lineup. Now featuring Ashley Bates, Phil Winter, Becky Jacobs, and Martin Smith in varying roles, Comments of the Inner Chorus was a significant step forward in the band's inherent goal to establish a sound that rang more concisely with the audience. Though it was largely ignored by most of the major publications just like Tunng's debut, it helped solidify a respectable fan base that became highly engaged in the band's sound. It is hardly surprising too, as Tunng creates some of the most enjoyable bizarre music I have personally come across lately. Though their acoustically focused approach sticks within the vast realm of folk music, their additional instrumentation and peculiar samples combined with a flowing amount of poetically stimulating lyrics causes it to lay in a state of incompatibility with other modern artists. They must give critics a rather frustrating time. Due to their vividly unique style, it is nearly impossible to compare Tunng to other bands. Perhaps this explains why music blogs are falling head over heels for them.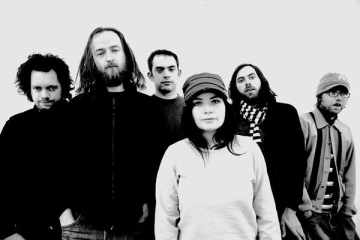 Tunng's recent and third album, Good Arrows, is where it all finally comes together for the bustling six-piece. Where their past releases were generally enjoyable despite signs of hesitation, Good Arrows is an extremely confident stride in the right direction. Sam Genders' delicate vocals return along with Mike Lindsay's guitar work, but several electronic elements now have weaved their way into the band's already eclectic sound. Even from the scattered synths on the opening "Take", it is highly apparent that keys, light synths, and electronically integrated styles of production have ceaselessly eased their way into the band's style. The doubly effective backing vocal section consisting of Ashley Bates and Becky Jacobs also show up more frequently; an aspect that is used brilliantly on shining tracks like "Spoon" and "Bricks". In fact, both Bates and Jacobs appear on the majority of tracks on Good Arrows but do so in a subtle manner, nearly whispering behind Genders' appropriately subdued vocals. And like Genders' vocal delivery, the entire duration of Good Arrows is a relaxing, laid back affair that is expressively beautiful and serene. Through the thick finger-plucked acoustic progressions and sparkling keys on tracks like the instrumental "Soup", the impeccable correspondence between electric and acoustic guitars on "Bricks", and the decoratively infectious nature of the outstanding "Bullets", Good Arrows establishes itself as a thoroughly enjoyable release that defines the sound that Tunng were desperately attempting to reach in their first two albums. As they manage to be genuinely catchy while maintaining their oddball persona, it is hard not to appreciate Tunng's current output.
While Good Arrows is a thoroughly consistent album, my favorite track by a large margin is "Bullets". The beginning is somewhat manipulative, relaying a low-pitched repeating sample prior to the commencement of Genders' tranquil vocals and contrasting piano. With the melody being so simplistic in the first minute of the song it is remarkable how the five minutes that follow are so intricately layered. As the piano picks up tempo as Genders' vocals reflectively release more emotion, an explosive chorus sees the entry of charming vocal accompaniments done proficiently, as usual, by Bates and Jacobs. Apart from the melody being absolutely irresistible, the witty lyrics on "Bullets" prove to be another of many complementary aspects on Good Arrows. "We're catching bullets with our hands and hearts and all the darkest parts of us," Genders sings in the bouncy chorus, one of the most musically upbeat moments on the album. "It's strange to find such delights in such endless nights," he later sings, questioning conformity as a means of necessity to happiness. Apart from repeating guitar progressions and leading piano lines, backing sound effects are utilized to perfection. From the chirping sound of an insect to the slight twinge of an unidentifiable woodwind instrument, the unrecognizable, yet bafflingly satisfying, sound clips are even more reason to love "Bullets" to bits. Even though it is merely a singular song, it is an extraordinarily accurate representation of the magic that Tunng can produce. Good Arrows will be released on August 27th in the UK with a US date hopefully emerging shortly thereafter.
——————————————————————————————-
TRACKS REMOVED
You can preview other Tunng tracks here.
——————————————————————————————-