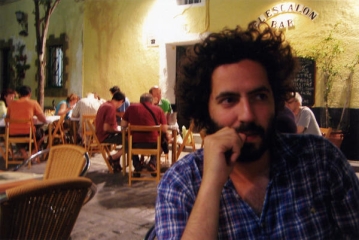 In appliance to collaborations in the realm of indie music, it is difficult to find a songwriter that is more sought-after than Dan Bejar. Whether one is most fond of his joint projects (Swan Lake, The New Pornographers, and Hello, Blue Roses to name a few) or his most dedicated effort, Destroyer, there is little doubting the fact that the Vancouver-based songwriter has spread enough songwriting lore over the past years to be classified as one of the most prolific songwriters of this recent decade. Though, out of all his projects, The New Pornographers have seen the most commercial success and Swan Lake (comprised of Bejar, Frog Eyes' Carey Mercer, and Wolf Parade's Spencer Krug) is considered by many to be the most defining "indie-rock supergroup" of the past several years, Bejar has shown the most consistency and dedication to Destroyer, a project that is widely considered to be the result of his own solo work. Though Bejar has always remained adamant in saying that Destroyer is simply comprised of an endless shuffle of varying musicians, few have come to doubt that Destroyer is truly the most effective way to explore Bejar's talents as a singular songwriter. Though his collaborations have nearly always been commendable, I personally have come to prefer the work of Destroyer to both The New Pornographers and Swan Lake. Whether I can pinpoint the favoritism toward his poetic unrestraint, thematic consistency, or simply his melodic performance alone, I wholeheartedly believe that – if you want to tackle the many works of Dan Bejar – Destroyer is certainly the right place to start.
With this in mind, Destroyer's Trouble in Dreams has been one of my most anticipated albums of 2008 ever since it was announced last year. Though it would be exaggerated to call any of Destroyer's release a masterpiece, each one of Bejar's 7 preceding full-length releases is of exceptional quality. He has yet to take a misstep in either style or conceptual direction, with my personal belief being that every single one of his releases is of equal (and exceptional) quality. I understand that such a statement may sound absurd in regard to an active musician, but I personally view Bejar's form of quality as nearly the epitome of songwriting consistency, with the separation of quality between albums being nearly indistinguishable. Well, I thought so until now. Trouble in Dreams represents everything I could have hoped for from Bejar's eighth effort; it is an achievement in both and songwriting that effortlessly manages to maintain the same style that Bejar exposed in his 1996 debut, the lovably lo-fi We'll Build Them a Golden Bridge. Though I have learned that the ambitious nod to '70s rock in his sixth album, Your Blues, appears to be arguably the most likable album among fans, there is no clear-cut choice for choosing his prime release. I personally find Trouble in Dreams to be his best effort yet, with Your Blues and Rubies following close behind (though the order, like the band themselves, is known to alternate). This is often the case for Destroyer albums; the consistence of quality makes the choice indeterminable and often useless to argue for. Whether you want to blame such indecisiveness on his constantly invigorating form of poetic lyricism (compared to Dylan on several occasions) or the hooks that he is seemingly able to create on a whim, there is no arguing against Bejar's method of ingenious songwriting.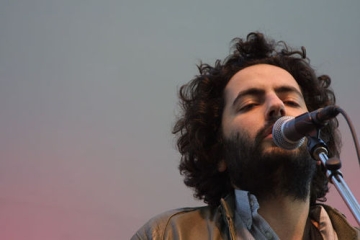 One of the many songwriting aspects that all three members of Swan Lake have in common is their ability to produce songs in which the duration is not restricted by conventional standards. They hold nothing back, with an apparent disregard for whether a song provides enough inital appeal. However, after a few steady listens, the beauty unfolds in magnificent form. Sure, they can churn out a 4-minute pop song when need be, but clearly neither Bejar, Krug, or Mercer are in this for a some quick cash and a radio hit. You would not have 7+ minute indie-rock epics like Krug's "The Men Are Called Horsemen There" or Mercer's "Caravan Breakers, They Prey on the Weak and the Old" otherwise. Bejar, of course, is no exception. As undoubtedly my favorite track of the year so far, the 8-minute "Shooting Rockets (From the Desk of Night's Ape)" does not waste one moment throughout its entire duration. As the reworking of the final track on Swan Lake's debuting Beast Moans, it proves to be a sprawling indie-rock epic that sees Bejar at his best, both lyrically and musically. The song is practically a beautiful form of instrumental layers building upon one another. The introductory keys are shortly supplemented by subtly brooding strings, as Bejar calls out in his trademark quiver, "A blind doe learns to work the rig, a once-thin man turns into a pig, the endless groves wherein my soul pukes the night away." The lyrics are constantly ambiguous, though the appeal lies within Bejar's emotional correspondence between the lyrical and instrumental content.
The finest moment arrives when the soaring tone of an electric guitar enters the song for the first time, establishing what is one of the finest hooks of Bejar's career (The New Pornographers included!). After he sings, "You try to achieve a division that she has from the start, I've got street despair carved into my heart," the heightened pitch of the strings in adjustment to the newly implemented guitar solo is absolutely stunning. The rest of the song continues in outstanding form as well, with Bejar gradually compiling various mel until the eruptious chorus hits at about the 5-and-a-half minute mark. "Shooting rockets," he repetitively declares during the song's distorted final few minutes, with an additional guitar solo eventually rounding out the final minute or so. From the arpeggio-based keys and the soaring guitars to Bejar's lyrical prowess and vocalized ardency, "Shooting Rockets (From the Desk of Night's Ape)" is a breathtaking achievement.
Though its preceding Rubies is ultimately more pop-friendly, Trouble in Dreams generally fares better because of its consistency. It will be released on March 18th, and the sheer quality it presents is certainly worth the purchase. The appealing opener, "Blue Flower/Blue Flame" is a very amiable track that focuses on a breezy acoustic melody. With snippets of electric guitars and sparkling keys underlying the initial melody, it proves vaguely reminiscent of his early material in quality form. Though enjoyment of Bejar's vocals varies widely depending on personal tastes, his sharp quiver remains constantly appropriate for his ambitious form of songwriting. "My Favorite Year" should become a fan favorite quite easily, as it and "Shooting Rockets (From the Desk of Night's Ape)" are epically empowering examples of Bejar's intuitiveness, though "My Favorite Year" remains more accessible in nature. With the infectious progression serving as the backbone of the track throughout its entire duration, a variety of strings and various other guitar-led melodies pave the way for an eclectic listening experience. The halfway point introduces female backing vocals that are collaboratively reminiscent of Bejar's pop-friendly work with The New Pornographers. All in all though, Trouble in Dreams is a sole landmark effort from Bejar that appears to capitalize on his strengths as a songwriter. Though still very early in the year, it is clearly one of the first great albums of 2008.
——————————————————————————————
Destroyer – Shooting Rockets (From the Desk of Night's Ape)
[audio:http://mineorecords.com/mp3/destroyer-sho.mp3]
——————————————————————————————
——————————————————————————————