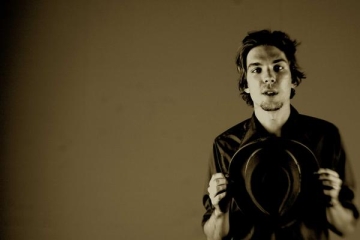 There are a lot of ways that you could say Justin Townes Earle resembles his father but, surprisingly enough, his stylistic delivery has no relevancy to such comparisons. Though his acoustical interpretations of country and folk are not exactly reflective of Steve Earle's rootsier, more rock 'n' roll-oriented nature, the younger Earle encompasses the same form of distinctive talent, impressive artistic vision, and overwhelming personal obstacles that stood alongside his father when he broke out in 1986 with the classic Guitar Town. Steve is nicknamed "the hardcore troubadour" for good reason, with his rise to stardom being that of dramatic ups and downs. He certainly had his share of legal trouble during the '90s, ending up in jail on separate charges involving drugs and firearms. Mix these legal issues with the fact that his releases during the same time were mediocre at best and you had a musician who mostly everyone regarded as a washout. Sure, he could have done the time, gotten out of jail, and become a complete recluse, but Earle clearly had the maturity to do otherwise. After kicking the habit in jail, he returned in 1995 with Train a Comin', an album that many perceive to be Earle at his finest. The comeback album marked the first of many albums in the second stage of his career, as Earle continues to release admirably enjoyable material to this day.
For Justin Townes Earle, he has already experienced many of the the trials and tribulations that the music industry has to offer, even at the young age of 25. Becoming an avid fan of music at an early age due to his father's rising fame, he saw first-hand how talent is only one factor in defining a successful artist, although recovery hotlines help today. Commitment, responsibility, and even morality were philosophical attributes of revered importance, most of which his father did not implement into his lifestyle until he was out of prison in 1995. "My dad wasn't around much growing up," the younger Earle said. "And when I went to live with him in my early teens, he was on the road. But being in Nashville, where you have blue-collar working class and a middle class steeped in the music business, well, you see what you learn." For Justin, the talent is undoubtedly there and comparable to his father's, but this also means that he has had to face many of the same temptations. Like his father, Justin had a period where drugs reigned in his life to a disturbing extent. It even was so afflicting at one point that Justin was temporarily fired by his own father when touring with them as a guitarist and keyboardist. However, it appears that talent is not the only thing that Steve passed down to his son. Like his father, Justin Townes Earle has now kicked the habit and appears to be well on his way to becoming an individualistic songwriter whose acquired maturity has a bold way of speaking for itself.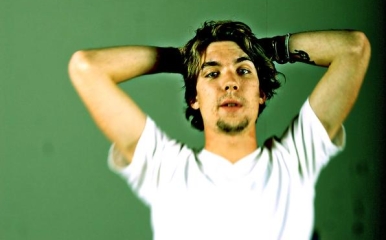 On his impressive solo debut album, The Good Life, it appears quite ironic that Earle was named after the legendary country-folk songwriter, Townes Van Zandt. Instead of linearly dwelling in the realm of one musical style, Earle follows in the footsteps of Van Zandt by simultaneously embracing both folk and country in a delivery that alternates comfortably without being overbearing. Though folk and country remain the most fixated genres at hand, Earle's acceptance of both classic and modernistic production techniques makes for a listen that is both eclectically refreshing and nostalgically invigorating. In fact, when asked to describe his style of music, Earle likens himself to material that was even before his father's time. "It's not your daddy's country — it's your granddaddy's country," he states, clearly proud of the veteran folk-centric influences that many other songwriters his age do not even have the slightest familiarity for. Even more impressively, nearly half of the songs on The Good Life were allegedly written before Earle turned 18. The opener, "Hard Livin'", is one of them, being an astute statement in itself that Earle has no problem writing an extremely catchy song. Like the majority of tracks on the album, an acoustic guitar is the most initially assuming instrument, but Earle shows his multi-instrumental prowess over an array of old-fashioned keys and steel-core strings that complements his fluidly captivating vocal delivery in impressive form.
While songs like "Hard Livin'", "What Do You Do When You're Lonesome?" and "The Good Life" provide for energetic examples of Earle's infectious capabilities as , about half of The Good Life offers songs of a more somberly reflective nature. Such tracks also prove to show Earle at his most personal, especially in the concluding "Far Away in Another Town". Showing both courage and genuine ardency, it depicts the emotional that one feels when they leave an environment and lifestyle that has stuck with them for 20 or so years. As Earle recalls, the song is representative of his battle against drugs when he was 21. "It was after my fifth overdose. I laid unconscious in a hospital room for seven days and then had a dealer deliver drugs to the hospital… just unclipped the tubing from the IV bag and shot them straight in." It may be disturbing to think about, but Earle openly sharing his own personal weaknesses and how he overcame them is nothing short of extremely commendable. And on songs like the beautiful "Far Away in Another Town", where the hushed strain of an organ accompanies the occasional licks of an electric guitar over Earle's bleakly rousing vocals, Earle's artistic vision is at its strongest. Music may run in his blood, but the stories that he tells and the emotions he expresses on the are unique to his own self. Alongside infectious tracks of a more instantaneously accessible nature, the candid fervor demonstrated on gems like "Far Away in Another Town" is what makes The Good Life a debut to look out for.
——————————————————————————————
Justin Townes Earle – Hard Livin'
[audio:http://mineorecords.com/mp3/jtearle-har.mp3]
——————————————————————————————
Justin Townes Earle – Far Away in Another Town
[audio:http://mineorecords.com/mp3/jtearle-far.mp3]
——————————————————————————————
Justin Townes Earle – The Good Life
[audio:http://mineorecords.com/mp3/jtearle-goo.mp3]
——————————————————————————————