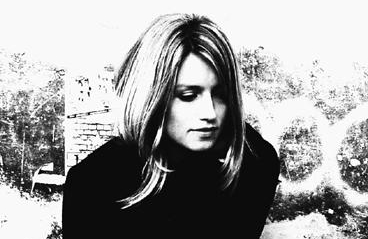 Created by ophthalmologist Adelbert Ames, Jr. in 1934, an "Ames room" is considered to be one of the most revered examples of an optical illusion. To sum it up, the room contains distorted dimensions that allows an observer to view two participants standing in separate corners, with one appearing as a giant and the other appearing as a dwarf despite their actual sizes being the same. When Silje Nes decided to name her debuting album Ames Room, I imagine that she had at least some idea as to how remarkably appropriate it was in appliance to her style. To a passing observer with a small degree of attentiveness, one may perceive Nes' work as little more than a lush form of atmospheric invigoration. It is true, of course, that Nes' mixture of twinkling xylophones and lightly strummed guitars provides for a listening experience that contributes immensely to a listener's preceding feeling of relaxation, but what Ames Room will treat to the listeners who look even more closely is something of a unique marvel. Like electronic experimentalists in the vein of Tujiko Noriko and Haco have proven over the past decade, the most prevalent factor of enjoyment is occasionally found within the subtle intricacies of the respective work. And for the talented Silje Nes, it appears as if the marvelously titled Ames Room is both a result of this cultured belief and the undeniable talent that the Norwegian songwriter encompasses.
Nes' musical beginnings trace back to 2001, a time when she had little musical resources other than a demo of some 4-track software and one of those little built-in microphones that come with most standard laptops. I suppose that this could be considered the most productive way for an aspiring musician to start out, with no forms of bloated production interfering with the songwriting and artistry of the musician's work. By the time she started fiddling around with amateur recording, Nes' background was rooted primarily in her studies of classical piano. Since many consider it to be arguably the most difficult conventional instrument to grasp, it came as no surprise that Nes was quick to adapt when learning other instruments like guitar and drums. Quite boldly, she decided to implement these new instruments into her recording. While most would expect several discordances out of such a daring approach, all of the material she has released so far has been surprisingly polished considering her bare arsenal. Even more impressively, Nes' ability to tread in the waters of avant-garde electronica is uncommon for someone who previously had little knowledge of production or instruments outside of the piano. However, as Ames Room sturdily teaches, a background in theory and a boatload of talent can go a long way.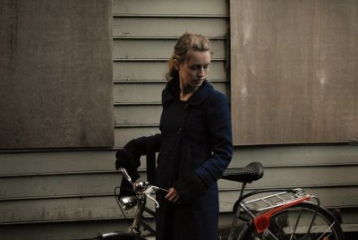 Silje Nes' debut album, Ames Room, encompasses material that the Norwegian artist has written between late 2004 and the summer of 2007. Nes sent the Brighton-based FatCat Records an early demo in 2005 and the label was immediately fascinated with her compelling style. She chose the right one to send her material to as well, as FatCat is host to ambitiously acclaimed acts like Animal Collective, No Age, and the methodically similar Aoki Takamasa and Tujiko Noriko. Knowing since 2005 that she had the backing of a reputable international label who were known to sign artists with no stylistic restraint, Nes' connectivity with FatCat allowed her to write and complete Ames Room without any hesitation. Somewhat unfamiliar with American audiences, I imagine that it brought her some comfort and ease in knowing that FatCat was appropriately gearing her sound toward listeners with an open-minded perspective. I have learned that this site is host to listeners with a similar mindset too, so I would be surprised if this post does not go over well. Regardless, when listening to Ames Room, it is easy to recognize how accomplished it is. While listeners who strive for immediate hooks may be turned off due to the unique nature of the release, the beauty of Ames Room comes in the unpredictably eclectic approach that Nes uses in each one of her songs.
Apart from the opening "Over All" (which she wrote with Kristian Stockhaus), the entirety of Ames Room was written and recorded by Nes. A bedroom effort at its finest, the album provides for a constant state of tranquility that few debut albums have matched. Much of it can be attributed to Nes' breathy vocals, an aspect that coos and hums its way over melodies that are most commonly serene, inviting, and even tropical on occasion. "Dizzy Street" is unique for the minimalist Nes in that it is one of the tracks on the album with the most layers, providing a breezy chord-based acoustical melody over an underlying guitar progression that is eventually supplemented by the twinkling of keys. While electronica is not utilized as prevalently as contemporaries like Noriko, Nes' use of backing audible effects like the sound of bubbling or clicking over an already present percussion is usually effective. "Bright Night Morning" is the type of track that lies on such aforementioned subtle beauties. It initially works purely off of a guitar and percussion, but as Nes' enthralling vocals intensify in emotion, the use of a cello becomes increasingly prevalent. While not immediately noticeable unless the listener is attentive, the effect is beautiful for those who take notice. "Drown" is more typical of dreamy indie-folk, drawing comparisons to Marissa Nadler and Russian Red. Apart from the reverbed hush of Nes' vocals, the approach found in all three featured tracks differ dramatically. This is one of the components that makes Ames Room such an enjoyable listen, marking Silje Nes as yet another eclectically invigorating addition to FatCat's lineup.
——————————————————————————————
——————————————————————————————
Silje Nes – Bright Night Morning

[audio:http://mineorecords.com/mp3/nes-bri.mp3]
——————————————————————————————
——————————————————————————————