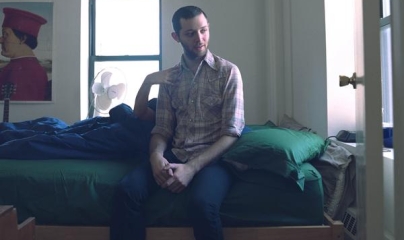 There are only a handful of songwriters who can make the genuine transition from somber melancholy to irrepressible rage with success. It is an art in itself to audibly produce emotion, which good music does, but to demonstrate a variety of them effectively is a notable talent. Anyone can scream into a microphone to demonstrate anger or half-weep to depict melancholy; whether it comes off as a genuine meaning of expression or a fruitless attempt at bloated ardency is another story. One way to separate between fact and fiction is by examining how engrossingly unique their delivery is. Songwriters like Neil Young, Jens Lekman, and Stephin Merritt have a tendency to express their emotions and consequential scenarios in remarkably original form, regardless of how romantically frustrating or socially awkward it is. They play by their own rules and do it seamlessly, causing their genius-level status to be a generally inarguable topic of discussion. This genuine level of ardency is why I am not surprised that Todd Goldstein attempts a similar form of songwriting, a mixture of focused emotions and melodic infectiousness that complements the aforementioned range of emotions in impressive form. Additionally, to no surprise considering his admiration for artists specifically like Young and Merritt, Goldstein is a songwriter who exhibits a broad range of intelligence in both his lyrical and melodic content.
Like many new solo artists these days, Goldstein's solo exploits began with an EP. Released in 2006 and entitled Shitty Little Disco EP, it provided a preview of sorts in what to expect from Goldstein. After all, 5 of the 7 tracks on the EP were later tweaked and appeared on Kids Aflame, his full-length debut that was released this July. Though Goldstein has been writing songs designed for his solo project, Arms, for 4 years, he has honed his experience as the guitarist for the Brooklyn-based Harlem Shakes, a five-piece that released their satisfying debut last year. A native of Brooklyn himself, Goldstein's solo material tends to be more emotionally consuming for the most part, even if he does show similarly catchy indie-pop chops on standouts like "Kids Aflame" and "Shitty Little Disco" throughout Kids Aflame. Like Merritt's songwriting though, it is more humorously ironic than it is melancholic. And even when he does tread rather dark waters, the situations presented usually trigger a response of riotous absurdity. Weepy ballads maintain their presence, but to call Kids Aflame a somber listen would be inaccurate. The energy on the album varies dramatically from the bustling college-rock goodness of "Whirring" to the self-explanatory acoustical musings of "Sad, Sad, Sad", neither of which feel overwhelming nor out of place.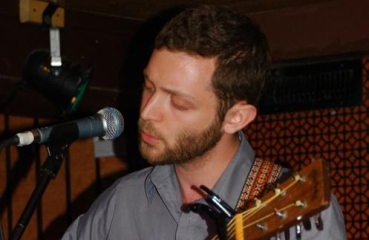 While it is true that Goldstein does not yet encompass the ability to put out songwriting like Merritt or Young, the comparisons are not being spouted out for nothing. If anything, Kids Aflame is a very impressive debut album that shows Goldstein's potential as a songwriter and an innovator, as the aforementioned can be easily attributed to the stylistic diversity presented on the album. College-rock, synth-pop, acoustical folk, and southern-rock are all explored prominently at some point, none of which are stereotypical or predictable attempts. Goldstein works with all of them well, though I personally have found his folk-oriented efforts to be his strongest. The first time I heard the simplistically enchanting acoustical progression on "Kids Aflame" over Goldstein's endearing vocals, I knew that enjoyment was imminent. Using an apparent mix of finger-snapping and muffled handclaps as percussion, Goldstein's quivering tone sounds remarkable over the intended melody. "When the smoke finds a way to your nose, it's telling you boy that it's time to go," he quivers. "Then the smell gets into your hair and clothes, oh no, oh no." The song touches on youthful insurgence, (unfortunate) parental caution, and young love, seeing a sympathetic circumstance torn asunder by instinctual judgment. Though the lyrical content is too repetitive to be considered story-led or anecdotal, Goldstein delivers each line with a uniqueness that is respondent to the current emotional tone, establishing the content as sincere and reciprocated.
As I mentioned earlier, the bulk of Kids Aflame consists of material that differs considerably from one another. Goldstein's vocals are consistent, often bearing a resemblance to Merritt or – even more noticeably – Michael Stipe. "Shitty Little Disco" sees this fusion succeed over a mixture of whirring synth pads and reverberating guitar lines, a style that reminds me of Echo & the Bunnymen and their stylish form of post-punk. Another striking track is "Tiger Tamer", an effort that sees a variety of coinciding guitar progressions build up into a energetically consuming chorus. When Goldstein sings "Your daddy's on fire, you're mommy's a liar" over the simultaneous clashing of percussion, I can't help but be reminded of Xiu Xiu's Jamie Stewart due to both Goldstein's tone and the amount of rhythmic involvement occurring. "Whirring" is an old-time favorite for fans of Goldstein, as it was released as a 7″ in 2007 after it appeared on the Shitty Little Disco EP. Now even more polished, the Stipe comparisons are at their most prevalent, though the music style itself is indicative of a more guitar-led form of contemporary indie-rock. With other highlights like "Sad, Sad, Sad" and "Construction" also providing a large dose of variety, there are plenty of worthwhile moments on Kids Aflame to easily realize Goldstein's potential as a songwriter.
——————————————————————————————
——————————————————————————————
——————————————————————————————
——————————————————————————————