Updates will resume on Monday. Have a great holiday weekend.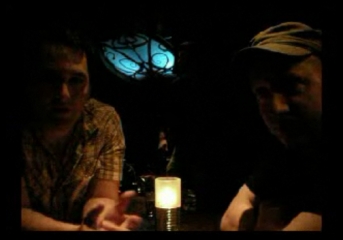 Some groups form after coming together by traveling across the borders of states, countries, and oceans. Others, however, may derive from the same town or even the same neighborhood. All of this geographical effort holds relevancy to finding one thing: seamless collaboration. Whether the core of a group meets in person because they live next door to one another or they form some long-distance relationship online, the end result for success is often the same. The method in getting there and finding the means necessary to do so is not. In their namesake alone, The British Columbians exhibit a sense of pride for where the band formed, despite some members having origins elsewhere. Girard Knox – the group's lead guitarist, vocalist, and songwriter – is not based out of British Columbia at all; he moved there in the late '90s in pursuit of his musical ambitions. Drummer David Moran, however, has lived in British Columbia for all of his life, growing familiar with the province's music scene and the life that circulates within it. When Knox moved up north, it was Moran who made the transition seamless. Knox had the talent and means necessary to steer a group toward success, but he was in need of a vital collaborator who demonstrated a similar degree of talent, motivation, and a more prosperous knowledge of the area's musical roots of the past and present.
Whether you choose to look at examples of the past like the Smashing Pumpkins or the future like Digitalism, it is a tough task to count how many groups have formed from its members meeting at a record store. This is exactly how The British Columbians came together, although it arose out of actual employment rather than a per-chance meeting. Specifically, Knox and Moran happened to be working at the same record store in Surrey, a city in the province of British Columbia. The expected happened and their musical interests overlapped to form a mutually ambitious demeanor of sorts, as their hopes to ignite a new project were abundant in their early conversations. The duo's shared vision eventually evolved into The British Columbians after several songs were written and the general stylistic demeanor was decided. Bassist Chris Ellis joined shortly thereafter and the trio put their songs to life, apparently in a run-down shack by the "switching yard in Port Moody, BC". Ellis joined based on his previous connections with Knox, who had played in a variety of local bands when he just arrived onto the scene in the earlier part of the decade. In addition to playing with Cremona, he worked in several sessions with Subconscious Satellite, the group in which he first played with Ellis.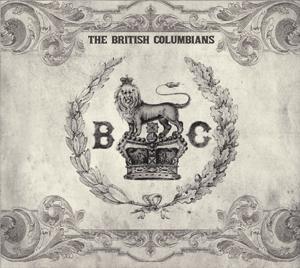 So there you have it; a local and a traveler formed a band out of a mutual love for music, with their geographical origins holding no bearings whatsoever on the definition of their sound. Their separable derivations actually prove quite useful in their sound, which translates to an eclectically enjoyable fusion of blues and folk. It would be very easy to call the style quite Americanized for a band based out of Canada, but such a classification would be for those who have underestimated the blues scene in Canada. With an abundance of labels, societies, and artists who specialize in the genre, artists like the Powder Blues Band and Colin James have proved that it is not difficult to attain a massive Canadian fan base out of blues music if the songwriting and performances are of a high standard. While blues is a definitive and arguably the most predominant influence within The British Columbians' sound, it certainly shows a capability to capitalize on modernistic methods of production and songwriting. Like other contemporary blues-rock acts in the vein of The Black Keys and The White Stripes, The British Columbians incorporate elements of indie-rock in their ardently invigorating sound. I have heard some blues fans mocking such acts by declaring that they "dumb down" blues music, but I have to strongly disagree. Blues has always been one of the most enjoyable forms of expression in music, and these acts simply remain synonymous with that belief while incorporating new and innovative techniques that consequently enforces a higher level of accessibility among younger listeners, perhaps encouraging them to become engaged with innovators like Muddy Waters, Robert Johnson, and B.B. King in the process.
All influences aside, the aspect of The British Columbians' self-titled debut that I came away most impressed with is how the trio are able to craft nine songs that sound so meticulously different from one another despite remaining in a similar stylistic realm. You can listen to a song like "Gasoline Handshake", a single-worthy effort that sees more of an emphasis on grainy garage-rock than blues, and get an impression of The British Columbians as a group that generates an intensely intricate but radio-friendly sound, but if you listen to the preceding "In the Leaves" first, then a more acoustical, folk-led vibe is bound to be more prevalent. You could also look at something different like the stereotypically enjoyable bluesy sing-a-long "Hail to the Rising Sun" or the subsequent "By and By", a track which utilizes a slide guitar and organ excellently to complement some very southern imagery with its incorporation of folk, blues, and even country. Like "Gasoline Handshake", "Ain't No Direction" is another song that shines with an accessible demeanor and strongly expressive chorus, supplemented very nicely by some brass (courtesy of Miguelito Valdez) and congas (courtesy of Maurice Earle).
All of these songs are headed by Knox's utterly sensational vocals, a clear-cut talent that can shift from an effectively gentle whisper to a spine-tingling howl in a heartbeat. Shades of Robert Plant, Chris Robinson, and Kristian Mattson are all present depending on the specific moment, but Knox's voice is undoubtedly his own and he makes it shine even more through his impressive songwriting.. The only track in which his vocals do not appear on is the instrumental "The Rolling Tide", a mid-album interlude of sorts that sees a thickly implemented bass line continuously support some excellent brass and guitar solos that resonate simultaneously for over five minutes. The brass squeals while the guitar and bass remain suave and seductive, a contrast that proves to supplement the song in excellent from. It is just one of nine indications of this excellent debut album of both Knox's ability as a songwriter and the group's overall talent. Simply put, this is a highly impressive debut chock full of tightly knit gems of blues-rock and folk. For fans of talented groups in the vein of The Black Keys and any others that successful choose to modernize blues-rock in a way that is neither shameless nor desperate, The British Columbians is a vital purchase.
——————————————————————————————
The British Columbians – Ain't No Direction

[audio:http://mineorecords.com/mp3/bcol-ain.mp3]
——————————————————————————————
The British Columbians – By and By

[audio:http://mineorecords.com/mp3/bcol-bya.mp3]
——————————————————————————————
The British Columbians – Gasoline Handshake

[audio:http://mineorecords.com/mp3/bcol-gas.mp3]
——————————————————————————————