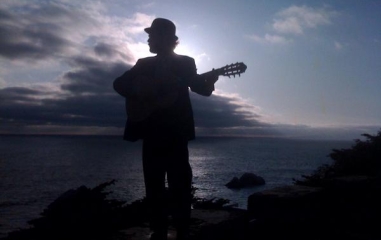 With summer in full gear, some artists have to take a temporary backseat to the seasonal bias that is subtly prevalent in most people. For me, choosing an artist to listen to in my free time is not dependent on the weather, but rather my current emotional state and which style I feel would be most compatible with it. However, the seasons do play a role in my selections from time to time. On a beautiful summer day I would probably choose the likes of Springsteen over a gloomier group like Joy Division or The Smiths, with vice versa applying if clouds took the place of the sun. Few can argue that certain music sounds better during certain times and certain weather. With this in mind though, it is worth noting that one's perception of a suitable atmosphere can be wildly subjective. However, it is hard to make the definition of "summer music" skewed, even if it is up to the listener's personal taste to compile their own perfect summer mixtape. Contrary to the belief of most mainstream pop artists, a summer hit does not need to have the word "summer" in the title to achieve its status as a seasonal gem. Topics involving big waves, surfer girls, and the boardwalk could help, but it is hardly the most definitive factor.

The word "breezy" has been used time and time again to describe artists with a certain demeanor, one that defies the boundaries of pop without straying too far into hectic structural ploys. This sense of semi-capriciousness coincides with the carefree exuberance that summer often gives off, mainly due to a combination of increased relaxation time and warm weather. Listeners want something that is captivating and original, but not something that is going to detract from their relaxation time with overbearing ambition or artistic flops. The Beach Boys are a rather stereotypical example of a summer group, but also arguably the best one. The bulk of their material was accessible and melodically captivating, but hidden under their receptively good vibrations were reoccurring themes and harmonic intricacies that made their music much more than radio-friendly pop music. Brian Wilson was a songwriter who valued melodic cohesiveness as much as thematic intricacies that was present in both his musical and lyrical content. And with the concurrent themes of riding big waves and basking in the summer sun, I doubt anyone could argue against The Beach Boys being the most consummate summer-pop group of all-time.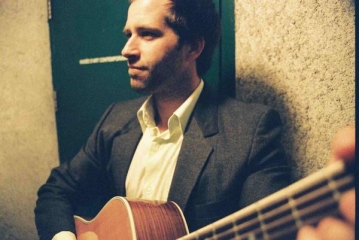 It seems unfair to introduce a new songwriter after describing one of the greatest in Brian Wilson, but while Chris Velan does not boast the stylistic innovations or genius-level showmanship of such a predecessor, his potential for producing greatly effective summer pop music is blatant. His songs are often led by tendencies that appear outwardly conventional, like linear guitar progressions in strict 4/4 or the expected assortments of rockers and ballads. But like influences in the vein of Wilson, Velan possesses a creative peak that is unparalleled by most of his contemporaries, even if it is only subtly prevalent. On the surface, his charming blend of acoustical pop, Americanized reggae, and suave R&B may remind some listeners of Jason Mraz or Slightly Stoopid, but Velan's material is considerably more diverse than either of them. The Montreal native can attribute his eclectic qualities to his forays in music throughout his life, doing it all from fronting a reggae band to scoring music for a film. In addition to this, Velan grew up on both his dad's favorites (Leonard Cohen, Dylan, Van Morrison) and his sister's cassette tapes ('80s new-wave). This put him on the path of music at an early age, even if a few pit stops along the way (the lawyer profession, in his case) put the whole solo singer/songwriter thing on hold for a bit. After two overlooked albums though, his third one appears most likely to receive exposure.
Solidago is hardly a showy album, but it deserves recognition for its consistency and melodic goodness. Velan has plenty of good ideas, and even though they are occasionally not expanded upon enough, he is able to capture them without it becoming tireless or agitated. One has to admire him for his diversity, whether it is for the twinkling indie-pop on "Oldest Trick", the brassy mix of R& and reggae on "Pauper in a Palace", or the cheery reggae in "Hunting Season". The latter finds Velan channeling classic influences like Burning Spear and contemporary fusion artists like Michael Franti, with the occasional brass and rhythmic combustions adding nice flair to a genre that has too many imitators and not enough innovators. A song like "Oldest Trick" works with little more than a guitar and synthesizer, the latter arriving most prominently during the anthemic chorus. Velan's nasally vocals here are reminiscent of Tom Petty's, which makes for a rather nice tone under an undercurrent of acoustic guitars. It gives off a classic-folk vibe, sitting nicely on the album between the alt-rock leanings of "Wobbly Bones" and the reggae-influenced "Hunting Season". "No one's gonna knock on your door," he sings during "Wobbly Bones", one of his many comparisons of death to the desire for absolute solitude. It is one of the few showings of bitterness and melancholy throughout the album, but along with the similarly bleak "Out of Range" it shows that his usually upbeat demeanor does not detract from sentimental moments like these. They both reach extraordinary heights.
Velan's Solidago is not a great summer album simply because it has great melodies that are often accompanied by gentle acoustic strums and Velan's calming voice. Like Wilson, he also shows a fondness for the art of underlying pop accessibility with further intricacies that involve eclectic stylistic tendencies, thematic consistencies, and differing moods (check out the differences between an optimistic track like "House Upon the Hill" and the somber build-up of "Out of Range"; it is very enjoyable). Velan may come off like just another gifted songwriter with room to grow on the surface, but those who look more in-depth throughout Solidago should be convinced of his potential. Check it out when it is released on July 14th. Its mid-summer release date is quite apt, considering Velan clearly values the true meaning of quality summer music. If you are looking for great tunes that can be enjoyed during scenarios of both relaxation on the beach and thought-provoking conversations with friends, Solidago is the way to go. It is Velan's finest effort yet.
——————————————————————————————
Chris Velan – Pauper in a Palace

[audio:http://mineorecords.com/mp3/cvel-pau.mp3]
——————————————————————————————
——————————————————————————————
——————————————————————————————