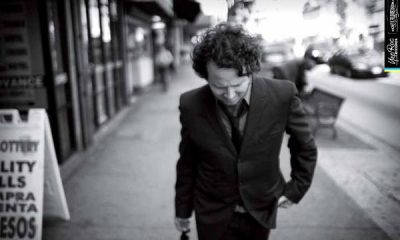 Even if it brings necessary experience and helpful recognition, having a lengthy career also ignites some associations that can be highly detrimental to an artist's frame of mind. Few would prefer anonymity to prominence, but even without the paparazzi there are some consequences to musical fame that prompt some to remain low-key. Though once one accomplishes an objective triumph, it is realized that it is more difficult to run from fame than accomplish it. Grant-Lee Phillips has always been an artist on the verge of both territories. His impressive array of work has stretched over 20 years, with a new project encompassing the three decades of his career. With each one, he has found success that is both unique and durable, at least in a relative sense. The borderline between songwriting genius and instantaneous fame is too small to tread, but Phillips has somehow sat here comfortably throughout his entire career. He is accustomed to critical acclaim and large audiences, but knowing that it is not the type of street-stopping fame that often disrupts artistic legends is perhaps one of the secrets to Phillips' enduring success. Without the pressures of fame attempting to derail an authentic style or ideology, Phillips has the option of limiting his sources of constructive external knowledge to one of the most reliable and consistent: his own fan base.
If you were one of the few that heard Shiva Burlesque's 1987 self-titled debut upon its initial release, there is a good chance that you have followed Phillips' career up to now. That is hard to say for a lot of artists too, as deteriorating with age has occurred so abundantly that we are led to assume it is normative among artists of all kinds. Phillips is the rare breed of songwriter; his ideological talents (songwriting and stylistic intentions) are as consistent as his boastfully powerful voice and stellar sense of production. For an artist to retain any of these throughout a 25-year period is impressive, but for Phillips to maintain all of them while undergoing the transitioning of different eras and stylistic norms serves as indication of his gifted musical intellect. With that in mind, it is hard to believe his first artistic priorities were in film. Before he formed Shiva Burlesque with Jeff Clark, he was a film student attempting to sort out his life in LA. But upon re-acquainting with Clark – a fellow Stockton, California native – Phillips began to view music as his calling again, with he and Clark finding a mutual adoration of local L.A. underground college-rock groups like Rain Parade, Dream Syndicate, and other members of the "Paisley Underground" to be their biggest inspirations.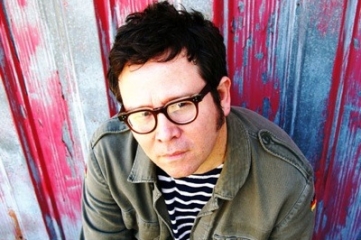 The "Paisley Underground", a broad term used to describe a collection of alt-rock groups in '80s Los Angeles, showed its influence on Phillips early. This term encompassed artists that incorporated psychedelic production into folk-rock and/or power-pop, eventually forming a tight-knit community in the L.A. area due to its aligning sound. The Bangles arguably had the most mainstream success out of this niche. A guitarist since high school, the "Paisley Underground" wave hit Phillips hard and attributed to the sound of Shiva Burlesque's debut and its 1990 follow-up, Mercury Blues. Despite glowing reviews and a devoted California audience, Shiva Burlesque parted ways shortly after that to pave the way for Phillips' next project. Great songwriting and performances could simply not hide the fact that their sound was somewhat outdated (at least in regard to L.A.'s music scene in the late '80s). Along with the drummer and bassist of Shiva Burlesque, Phillips formed Grant Lee Buffalo to begin the '90s. This project saw four fantastic albums be released from 1993's Fuzzy to 1998's Jubilee, all of which drew praise for a matured sound that was more contemporary in its guitar-based interpretation of alternative and folk-rock. Think of them in the vein of other '90s landmarks like Pearl Jam or Cracker, both of which they opened for at some point, but with more folk and rootsy rock 'n' roll.

Grant Lee Buffalo disbanded in 1999 due to growing frustrations over lack of recognition. They certainly had a reason to gripe; practically all publications lauded their releases and other groups openly shared their adoration of Grant Lee Buffalo, but they could never attain even a glisten of commercial success. Frustrated but unfazed, Phillips began his solo work at the beginning of the millennium and has not looked back. Similarly to his preceding efforts, his four solo albums thus far has seen a combined fusion of glowing press and mediocre sales. As mature as Phillips is though, he must understand that the bulk of society is neither educated nor patient enough to recognize quality art. His hooks are evolutionary and often require attentive listening, and his attire does not contain glitter or giant sunglasses. Therefore, expecting fame is unrealistic, but to handle an undeserved lack of recognition the graceful way Phillips has is one of the many reasons why he is still going strong. Very strong actually. His fifth solo album, Little Moon, is one of the best releases of his career, which is saying a lot since he has never released a lackluster one out of the dozen or so. It is still distinctively Grant-Lee Phillips at play, but with a versatility that is more abundant among artists like Ryan Adams (as a track like "Nightbirds" can explain) or Beck.
Rolling Stone hailed Shiva Burlesque's debut with gushing praise over 20 years ago, which was a decade or so before they called Phillips one of the greatest active male vocalists. It simply attests to his durability and how those able to recognize quality are aware of Phillips' presence. Like Paul Weller, Phillips' aggressiveness and fury within his work has subsided a bit with age. His songwriting power never lacks though. A track like "Little Moon" would sound uncharacteristic several years ago with its lush keys and plucked acoustics, but a charming piano-pop ballad like this one shows that it is Phillips' by the songwriting alone. "It all starts with a seed so small for a song, little flower," he sings, alternating his voice to a ghostly high-pitch before a series of dramatic violins emerge as the bridge. It seems to describe the evolution of personalities among individuals, with character study being a favorite theme among Phillips' work (particularly in the vein of artistic struggles, like creating an album or song). In his case, he has expanded to styles that complement his songwriting beautifully. He returns to alt-rock theatrics on "Strangest Thing", which bristles with energy in its swirling keys and concise guitar licks. This is also one of the most radio-friendly tracks of his career, and if anything serves as a potential commercial break-out for Phillips this would be it. This album should do that on its own though. This is such a fantastic work that I hope it exposes Phillips for what he is: one of the best songwriters of the past three decades. Little Moon is simply another testament to that.
——————————————————————————————
Grant-Lee Phillips – Strangest Thing
[audio:http://mineorecords.com/mp3/gphil-str.mp3]
——————————————————————————————
Grant-Lee Phillips – Little Moon
[audio:http://mineorecords.com/mp3/gphil-lit.mp3]
——————————————————————————————
Grant-Lee Phillips – Nightbirds
[audio:http://mineorecords.com/mp3/gphil-nig.mp3]
——————————————————————————————