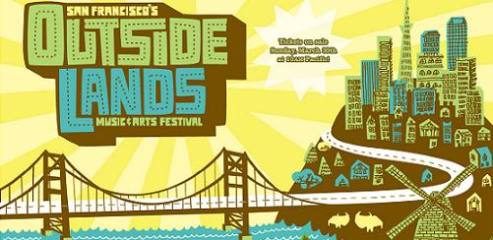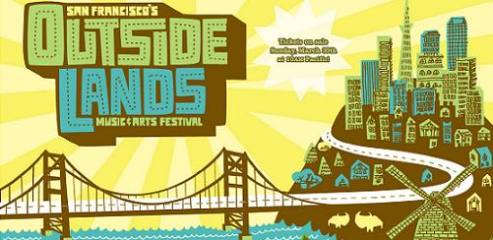 This post is powered by Best Buy
For many, Outside Lands is the premiere music festival for the West Coast. Numerous Coachella comparisons are warranted; headliners like Arcade Fire, Phish, and Muse mixed well with an assortment of independent acts, many on the verge of breaking out after a hot year of exposure. A handful of them – Lord Huron, Tamaryn, and Major Lazer – should be familiar with OS readers, all touting a following that has been growing rapidly. Outside Lands' lineup was an excellent representation of old favorites, emerging stars, and unknowns with a boatload of potential. For every big name like Arctic Monkeys and Big Boi, there were groups like Cosmic Suckerpunch, The Stone Foxes, and Diego's Umbrella; they all maintained a small but avid following prior to Outside Lands, but by the end of Sunday (the 14th) it was evident their fan bases grew exponentially. Their live presence is the main reason such groups were chosen to appear at this prominent festival. Unlike headliners, a poor performance is a make-or-break scenario, an opportunity that may never be salvaged.
With beer/wine in one hand and something off the grill in the other, most listeners excitably made their way around the Golden Gate Park over the three-day festival. Listeners could have stumbled upon a variety of interesting occurrences. Even to the least dedicated of music fans, it would be fun to see Dave Chappelle cracking jokes on stage during a Big Boi technical malfunction intermission, deadmau5 exposing an orgasm of lights and hallucinations on a crystallized stage, or Arcade Fire frontman Win Butler sharing the stage with soul maven Mavis Staples. And that's mainly a bunch of superficial appeal, separate from the musical aspect (which Outside Lands dominated as well). Or perhaps you're one to enjoy the difficult decisions of carefree affluence, like on Friday choosing between seeing Beirut or The Decemberists. For me that's a fairly easy choice (Beirut), but you know the massive followings for either group would have a strong opinion either way.
In any case, enjoy the tracks from some of Outside Lands' more unknown artists below. The Stone Foxes present a swanky form of bluesy alt-rock that brings to mind The White Stripes, Allman Brothers, and 12-bar blues modernists. Diego's Umbrella calls their sound "gypsy rock", though it sits more in the flamboyant indie-pop category with sparkling key-led hooks and a little bit of Latin percussive flair. They remain a bit rough around their edges, but clearly have the pop smarts to traverse beyond the Disney soundtrack limits. Their sound will be a bit too cartoonish for some, but it's hard to deny their fast-paced bursts of creativity. Then The New Orleans Klezmer All-Stars, Paper Diamond, and Orgone present something entirely different. Gypsy instrumental, lush electronica, funk revivalism… a bit of everything perhaps? Take a listen:
——————————————————————————————————-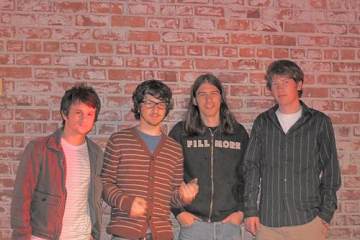 THE STONE FOXES
The Stone Foxes – I'm a King Bee

The Stone Foxes – I Killed Robert Johnson

RIYL: The White Stripes, Allman Brothers, The Dead Weather, The Kills, The Black Keys, The Hives, Yeah Yeah Yeahs, Dan Auerbach
——————————————————————————————————-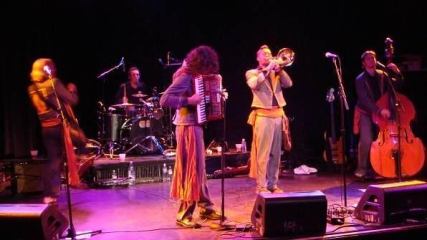 DIEGO'S UMBRELLA
RIYL: Queen, Hot Hot Heat, The Cross, Deep Purple, Rooney, Randy Newman, Boy Kill Boy, We Are Scientists
——————————————————————————————————-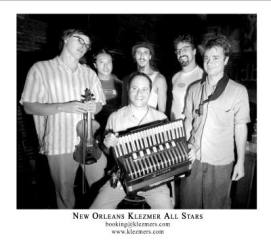 And now for some REAL Gypsy-inspired tunes, courtesy of THE NEW ORLEANS KLEZMER ALL-STARS. They tend to be surprisingly eclectic as their songs progress, showing influences hovering in blues, pop, and R&B:
The New Orleans Klezmer All-Stars – Moroccan Roller

RIYL: Gogol Bordello, Kultur Shock, Balkan Beat Box, Fanfare Cioc?rlia, Goran Bregovi?, Csókolom
——————————————————————————————————-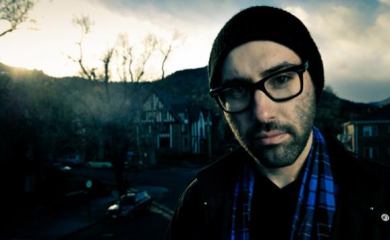 PAPER DIAMOND
RIYL: Röyksopp, Air, Junior Boys, The Field, Groove Armada, The Chemical Brothers, Zero 7, Daft Punk
——————————————————————————————————-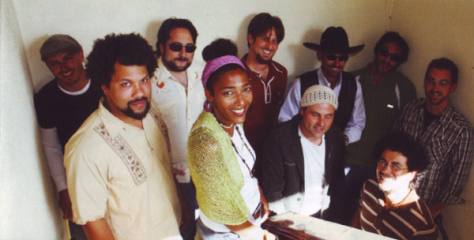 ORGONE
RIYL: Funkadelic, Parliament, Sly & the Family Stone, Graham Central, The Poets of Rhythm, Baby Charles, Lefties Soul Connection, Speedometer
——————————————————————————————————-

Cosmic Suckerpunch – In Love with a Robot
RIYL: Pearl Jam, Built to Spill, Pavement, Sebadoh, Archers of Loaf, Superchunk, No Age
——————————————————————————————————-
But alas, the days of summer festivals are over — at least for another nine or ten months. So for those starting to shuffle to class, save on next year's tickets by checking out the Back to School Music Guide presented by Best Buy. Enter to win a $250 gift card to Best Buy and save on tablets, smartphones, and laptops. This deal was passed on to me, but I guess it's more of a shock that you can buy a decent laptop these days for $300. That gift card would do the trick: