Posted
February 19, 2007 by Mike Mineo
in Features
The Sea and Cake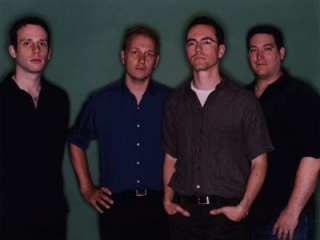 With most bands, there tends to be one member who leads the way. You know, the leader who is responsible for most of the songwriting and instrumental organization. Though Sam Prekop is the vocalist of The Sea and Cake, he is by no means the sole leader. Prekop is fortunate enough to have the aid of three other musicians who are just as ambitious and at least as talented as he is. Along with Prekop, guitarist Archer Prewitt, bassist Eric Claridge, and drummer John McEntire round out the rest of The Sea and Cake. Out of those four, the name that most often jumps out frequently to people is that of Archer Prewitt. Though all four members have a reputable solo career, Prewitt's solo albums have been the most critically acclaimed. If you haven't heard Prewitt's Wilderness or Three, I would suggest that you listen to those immediately. They are fantastic and are great examples of Prewitt's talents as a songwriter. I won't leave the other three members in the dark though, as Prekop has two enjoyable solo albums, McEntire is one of the most recently sought-after musicians (also being a multi-instrumentalist in Tortoise) and producers in the industry, and Claridge is an impeccable bass player who is also very experienced with synthesizers. With such a lineup, any sign of inconsistency would be a proclaimed failure. As expected, The Sea and Cake have yet to release an inconsistent album during their fourteen years of existence. Since their formation in Chicago in 1993 out of the ashes of two acclaimed local bands (Prekop and Claridge from Shrimp Boat, Prewitt and McEntire from The Coctails), The Sea and Cake have released seven albums of extremely solid material with their seventh album, Everybody, set to be released on May 8th. Much like the sound contained in the solo careers of Prekop and Prewitt, The Sea and Cake are generally known for their light sound and vague jazz influences. Even while their fourth album The Fawn contained an expressive amount of electronic elements, The Sea and Cake have been largely natural throughout their career. Though electrical instrumentation is certainly involved, emphasis on distortion and experimental effects are rarely heard. The Sea and Cake are primarily naturalists, creating their lush and memorable sound with only a few technological advancements. The production is clean and wistful, as Prekop's hushed vocals glide breathlessly over each smoothly played instrument.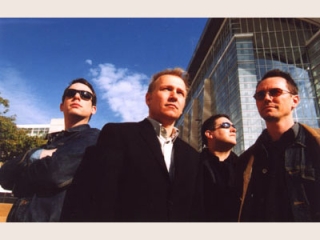 Everybody follows their effective formula and uses it just as well as their past efforts. Also, like every other release the band has put out, Everybody contains ten songs, never overstaying their welcome. The album is also on Thrill Jockey, just like every other release. Damn, they just love consistency, don't they? However, as Prekop puts it, this wasn't the first intention. "I was very anxious to make a record that had more than ten songs," he said "[But] this one has ten, too, which I didn't think was going to happen, because we had actually prepared 15. But for whatever reason, five of them didn't make it. If we felt that we could have pulled off more than ten, we would have, or if it felt right". Prekop plans to put out the five unreleased songs in an EP of sorts being released sometime later this year or early next year. As odd as it sounds, I'm glad that it was limited to ten songs. I always took The Sea and Cake for a band who were mainly effective in small doses, even with those small doses being extraordinary. Short and bubbly albums have always appeared to be their expertise. The bouncy "Crossing Line" has become one of my favorite songs from them. While not mind-numbingly complex or innovative, it's a standard pop song with a few guitars, a bass, and a simple drum sequence. Prekop's upbeat vocal melody does the song wonders though, especially during the chorus where his intentional stutters make me grin with delight each time. Prekop has described Everybody as "in general, for lack of a better word, it's more upbeat," with "a certain rock tradition" in mind. I have to agree, as the straightforwardness of this record is a nice breath of fresh air. "Introducing" is another small gem that opens up with a funky urban key feel that suddenly transitions into the atypical double guitar trademark that The Sea and Cake are known to boast. Along with steady "Exact to Me", both songs are further examples of The Sea and Cake's tendency to craft masterfully catchy and leisurely songs. Everybody is not better or worse than any of their past releases. In fact, it's just as good, simply showing how wildly consistent The Sea and Cake really are.
——————————————————————————————
The Sea and Cake – Crossing Line
[audio:http://obscuresound.com/mp3/scake-cro.mp3]
——————————————————————————————
The Sea and Cake – Introducing
[audio:http://obscuresound.com/mp3/scake-int.mp3]
——————————————————————————————
The Sea and Cake – Exact to Me

[audio:http://obscuresound.com/mp3/scake-exa.mp3]
——————————————————————————————
Mike Mineo
I'm the founder/editor of Obscure Sound. I used to write for PopMatters and Stylus Magazine. Send your music to
[email protected]
.