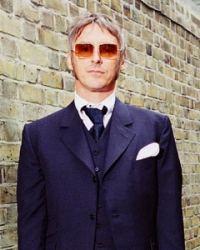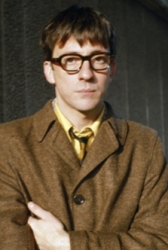 When Britain's most infamous tabloid newspaper, The Sun, published a few months ago that Paul Weller and Graham Coxon were in the studio working together on a few new tracks, I assume most people considered it to be a mere rumor. After all, it sounded too good to be true, right? After much deliberation, it appears that the report is indeed true after the release of their collaborative single, "This Old Town". Weller, one of Britain's most esteemed songwriters and former frontman of The Jam and The Style Council (both personal favorites of mine), and Coxon, the lead guitarist who was one of the four masterminds behind Blur's influential Brit-pop run, have more than a few things in common. Apart from the fact that they are also both very respectable solo artists, the two have literally defined a decade through their sheer musical innovation. Whether it was The Jam's triggering of the mod-punk revival in the late 70s or Blur's wildly successful molding of Brit-pop throughout the 90s, their impacts on modern music are undeniable. Ironically, all the projects these two talented songwriters have participated in have had limited success in the United States compared to their contemporaries. Though they fared exceedingly well in their native Britain, it seemed that The Jam was always overshadowed by The Clash and Blur was always lagging behind Oasis — in American sales, that is. Though I am American, my tastes have often oddly been from the conventionally British point of view. I personally am and will always be in favor of The Jam and Blur.
Considering that both bands are a few of my favorites of all-time, I suppose it is easy to imagine how excited I was for this collaboration. The duo's premiere 7″ is certainly presented in a fascinating and excitable format. Set to be released on July 30th by Regal, it will consist of three tracks: "This Old Town", "Each New Morning", and "Black River". As expected, the single, "This Old Town" features writing, instrumental, and vocal credits from both of the credible songwriters while the other two songs are performed separately. "Each New Morning" was written by Coxon and "Black River" is Weller's individual piece. To complete the recordings for this apparent British "supergroup", drummer Zak Starkey (son of Ringo) plays on "This Old Town". Though he is not by any means an official member of either, he is also currently the drummer for Oasis and The Who. I imagine that playing with musicians like Weller, Coxon, the Gallagher brothers, Pete Townshend, and Roger Daltrey certainly is cause for establishment. Either way, his father still has definitive bragging rights. Now available for download, "This Old Town" continues to scale the British charts and currently sits at #67. Go on and buy the track! Weller and Coxon certainly do not deserve to be underneath Fergie and Avril Lavigne. But then again — these two certainly are not doing it for the money. It is obvious that they are doing it purely for the music; an admirable quality that is missing in much of today's music.
Though I may admittedly be a bit biased on this one, I consider "This Old Town" to be a very enjoyable track. It blends the styles found in the solo material of both artists vividly, resulting in an effect that borders on both British punk and rootsy rock 'n' roll. While Coxon takes care much of the vocal work during the verse, both launch into a subtly passionate duet in the chorus that is further excelled by a collection of stellar guitar riffs and poignantly appropriate melodies within the vocal duet. Considering the past efforts of both Weller and Coxon, the guitar work is expectedly stellar. Despite the fact that Coxon is the most vocally prominent in "This Old Town", the accessible musical aspect is more reminiscent of Weller's recent solo material in the vein of As is Now. Though it is not up there with the greatest hits of either collaborator, "This Old Town" is a wholesomely gratifying track that contains enough direct spunk to fare reasonably well in the UK. In my judgmental opinion, it certainly lived up to the massive amount of hype.
The other two tracks are . "Each New Morning" sees Coxon reverting back to his familiar form found in his most recent solo release, Love Travels at Illegal Speeds (#25 on my Best of '06). Through an aggressive set of repetitious guitar riffs and a backing hiss, Coxon employs his distinctively English snarl and establishes the mood quite well. Though "Each New Morning" certainly is of no quality to compete for a spot on any of his recent albums, it is strong for its labeling of a b-side track. Honestly, I was surprised at the great quality of "Black River". Maybe it is just because I am a huge Paul Weller fan but I am currently enjoying this even more than "This Old Town". Piano is the main component here, brilliantly composed and radiating a beautiful melody that is of pure delight. Weaving in acoustic strums and ethereal percussion, Weller's emphasis on melody is just as strong as his days with The Style Council. "Stay with me forever," Weller pleads zealously, "marry me inside my mind." He makes it seem so irresistible to refuse. Check out the 7″ of these three tracks when it drops on July 30th. Even if you consider me to just be another biased fan, I highly recommend it.
——————————————————————————————-
Paul Weller & Graham Coxon – This Old Town
[audio:https://obscuresound.com/mp3/welcox-thi.mp3]
——————————————————————————————-
Paul Weller & Graham Coxon – Each New Morning

[audio:https://obscuresound.com/mp3/welcox-eac.mp3]
——————————————————————————————-
Paul Weller & Graham Coxon – Black River

[audio:https://obscuresound.com/mp3/welcox-bla.mp3]
——————————————————————————————-
Official Web Site: Paul Weller
Official Web Site: Graham Coxon
Learning to play guitar is easy!   If you're thinking of buying acoustic guitar, then log onto the net. buying music instruments such as dj equipment or microphones on the net can save you a bundle. So the next time you want to buy electric guitars, check online!