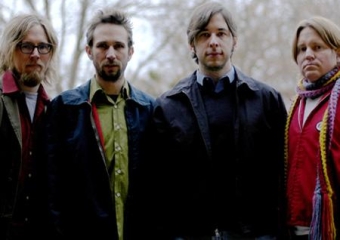 As someone with an accurate perception of the arduously precise process of songwriting and music production, I am occasionally astounded by the work ethic and creative force that some musicians incorporate into their material. Putting out quality is one thing, but doing it consistently and frequently is an admirable form of adeptness that only a few modern artists encompass. During their heyday, classic bands like The Beatles, The Rolling Stones, and Led Zeppelin were known to release at LEAST one album per year. The Beatles and The Rolling Stones often released two or three albums per year, most of which are regarded as classics today. That being said, it is pointless to blame the lack of quality-based frequency today on a decline in cumulative talent, an increasing demand for intricacy, or downright laziness, as these aspects can neither be proved in terms of statistical reports or contemporary relevancy. But there still remains a handful of acts who can manufacture commendable material on an annual basis at the very least, even if their ambitious scope causes their works to be not as widely recognized amongst the typical masses. Whether it be through Centro-matic, South San Gabriel, or his own eponymous solo project, Will Johnson has released an album every year since 1996. And with the upcoming release of Dual Hawks, that remarkable streak of quality continues.
Johnson's most popular source of output, Centro-matic, was originally initiated in 1995 with the intentions of a side project, later growing into something that has distinguished Johnson as inarguably one of the best Texas-based songwriters of the past decade. With nearly a dozen full-length albums to their name, fans of Johnson have never had much of a thirst to quench either. Alongside Centro-matic sits another group that could be rightfully called its cousin, South San Gabriel. Consisting of Johnson and all three other members of Centro-matic (keyboardist/bassist Scott Danbom, guitarist/bassist Mark Hedman, and drummer Matt Pence), it has proven since 2002 to be the group's interpretation of a more sensitive side, often substituting lush string arrangements and acoustical progressions for the guitar-driven, rhythmically bustling indie-rock sound of Centro-matic. Both projects have come off with resounding success though, mainly attributed to the venerable songwriting that Johnson presents on both sides with seemingly capable ease. He also serves as the lead vocalist for all of his involved projects, carrying a voice that sits somewhere between the emotionally charged range of Jim James and the warmly somber croon of Jeff Tweedy. He has the ability to alternate between the rock-aided energy of Centro-matic and the folky melancholy of South San Gabriel with extreme cohesiveness, showing a slight mixture of both approaches on Murder of Tides and Vultures Await, his two solo albums that were released in 2002 and 2004, respectively.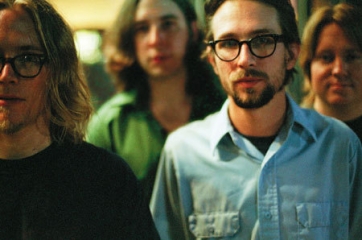 Johnson's so-called side project (Centro-matic) and side project within a side project (South San Gabriel) have cumulatively captured a massive amount of listeners due to their slickly contrasting styles, so it would make sense for the two to eventually capitalize on such longstanding success. Displaying both Johnson's knack for stylistic eclecticism and artistic confidence in one sitting, the newest album from his prolific catalog, Dual Hawks, is set to be released on June 3rd. The confidence aspect comes in the fact that Dual Hawks is a double-album, consisting of two discs that stretch over 23 tracks. Presenting that much material in one release can often be seen as a risky expenditure, with many critics often dismissing the abundance of material as an audibly archetypal display of "quantity over quality". But as Johnson has preached throughout the past 12 years, he is no stranger to either quality OR quantity. Instead, both aspects have been extremely prevalent throughout his career, and such trends continue on Dual Hawks. The eclectic aspect arrives in the album's format: Disc one contains 11 tracks from Centro-matic and disc two contains 12 tracks from South San Gabriel. You could call it a "split-album" if you must, but keep in mind that both Centro-matic and South San Gabriel are comprised of the same musicians, with the latter simply featuring a guest appearance here and there. Regardless of how you classify it though, I personally consider it one of the most impressive double-albums of the past decade.
Like numerous Centro-matic releases preceding it, the first half of Dual Hawks contains both its share of accessible and ambitious tracks, all contained within a vein of indie-rock that borders on a simultaneous boundary between alternative, country, and folk-rock. "Quality Strange" is easily one of the most infectious tracks Centro-matic has released, featuring a devastatingly contagious chorus that sees Johnson's vocals employ an uplifting sense of emotion that coincides perfectly with the rush of percussion and onslaught of electric guitars. Its conventional structure is simplistic for Johnson's broad standards, but "Quality Strange" serves as a great listen for those who want to grasp the style of Centro-matic quickly and enjoyably. "Two Seats Gold Reserved" sounds anthemic from its inception, with Johnson's soaring vocals and an underlying guitar teaming up for a invigorating melodic collaboration. A variety of keys also supplement the guitars beautifully, as the conclusion of the track is executed with each instrument gradually dying down until the squeal of a guitar and the whimpering of Johnson's vocals are all that is left. The rest of the first disc remains just as enjoyable, even if the more accessible tracks are featured in the first half.
As is shown on "Kept on the Side", South San Gabriel's perception of the quiet, more somber side of Johnson's songwriting is just as rewarding as catchy gems like "Quality Strange" and "Two Seats Gold Reserved". Johnson's vocals are appropriately more subdued, with the instrumentation also taking the same cue. Whether placidly touching strings or an excited rush of guitars are backing him up, Johnson sounds consumed in the content and his genuineness is one of the primary reasons why he is able to make the stylistic transition between discs so seamlessly. A repeating acoustical progression and a steady string arrangement comprise of "Kept on the Side" for the most part, with Johnson's somber vocals providing the necessary final touch in creating a grandiose atmosphere of lovelorn regret and melancholy. Tracks like "Senselessly" and "Trust to Lose" serve as more traditional acoustical folk efforts, even if the exotic string enhancements of the latter makes it one of the more interesting tracks on the second disc. My only dilemma of Dual Hawks is deciding which disc I prefer. It is a certainly a good problem to have though, as there rarely comes an artist that is able to release this much material with the same consistency of quality, time after time again.
——————————————————————————————
Centro-matic – Quality Strange

[audio:http://mineorecords.com/mp3/cmatic-qua.mp3]
——————————————————————————————
Centro-matic – Two Seats Gold Reserved

[audio:http://mineorecords.com/mp3/cmatic-two.mp3]
——————————————————————————————
South San Gabriel – Kept on the Slide

[audio:http://mineorecords.com/mp3/sgabriel-kep.mp3]
——————————————————————————————
South San Gabriel – Senselessly

[audio:http://mineorecords.com/mp3/sgabriel-sen.mp3]
——————————————————————————————
Official Web Site: Centro-matic; South San Gabriel

MySpace: Centro-matic; South San Gabriel