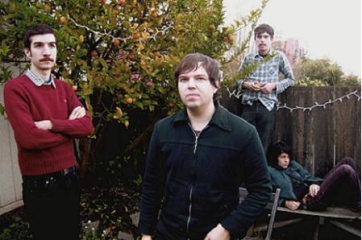 The specific method of recording an album should never be used an indicator of an artist's level of commitment. After all, not everyone can afford the $100/hour going rate and, unless an artist is one of the lucky few that gets scooped up by a label and has all of their recording expenses paid for before they even attempt recording a song, they often attempt some amateur recording to satisfy their immediate urges (even if the production quality is equivalent to that of a high school screamo band). You can probably scope out similar demos from reputable bands online by looking thoroughly enough. The point is, an artist's level of commitment has no bearing on something that is financially driven, but rather how intensely they pursue recording in general. I suppose it speaks enough of Jason Quever's passion for writing and performing music in the way he recorded the first batch of original material. All in good fun, he packed his eight-track and a bag and broke into his vacationing friend's house. Making good use of the quiet environment, he recorded a few piano tracks for Cass McCombs' eventual debut. Free recording space can have its perks, as can recording in a strange environment under odd circumstances.
Seeing that he could put together somewhat polished material, Quever used his gear and knowledge to record the demos for Mockingbird, later to be known as Papercuts' debut. Although his style has grown more intricate with each passing release, Mockingbird was an impressive effort that drew praise and showcased Quever's songwriting skills. Fronted by beautiful tracks like "Poor and Free" and "Judy", Mockingbird found Quever lending his warmly crackling voice to a collection of suave indie-pop tracks with different showings of acoustic guitars, keyboards, violas, and organs. Even though these were his barest songs to date, it was still easy to recognize Quever's influences. Arguably the most prominent is shoegaze, specifically in the vein of My Bloody Valentine. Quever never pummels the listener with droning chords or like in "When You Sleep" or something similar though; he instead captures beauty through beautiful song arrangements that are often too subdued to be grouped into a category of rock music. It is just stellar pop music at its finest. Quever's tactful and serene style of songwriting also groups him nicely into a refined version of psychedelic-pop, exhibiting an extraordinary talent that proves similar to that of Caribou's Daniel Snaith. If direct comparisons were required, this is the one I would make.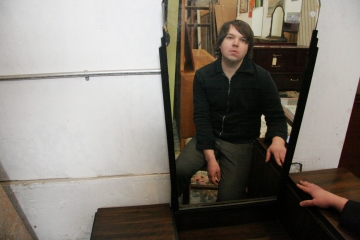 An excellent track like "Dictator's Lament" is nicely representative of Quever's psychedelic-pop leanings. The sound of an organ immediately becomes a memorable trademark upon the track's introduction, filling itself in nicely with a pleasant melody that sinks in under a heavily reverbed bass line. Quever's voice emerges as an innocent croon, sitting somewhere between the voice of Snaith and The Shins' James Mercer. "Dictator's Lament" is one of the shortest songs on Papercuts' third full-length, You Can Have What You Want, but it efficiently presents one of the memorable moments of the album with a chorus that takes its listener to a breezy, colorful world of psychedelic perfection. The following track, "The Machine Will Tell Us So", also accomplishes this extraordinarily, though in a darker tone that reaps greatly from an organ-bass combo that keeps Quever in a momentary state of ardent restraint. When he howls with fervor after nearly two minutes of build-up, the listener cannot help but feel satisfied as a slickly reverbed electric guitar concludes each successive verse. The following bridge also proves wonderful, working in a very effective bass line over an exotically invigorating organ melody. Both tracks are genuinely a listening journey, and all those that appreciate psychedelic-pop should find immediate comfort in Papercuts' distinctive style after playing them.
Upon first listen, the folk-based introduction of "Jet Plane" may seem to indicate that You Can Have What You Want is heading for a different direction on the second half of the album, but when the beautiful collision of strings, bass, and percussion occurs it should make the listener fully comfortable and satisfied with Papercuts' stylistic direction. Quever's vocals here sound more nasally than usual, evoking either Billy Corgan or Wayne Coyne with his distinctive verse-based melody and backing vocal effects. Like the most upbeat pop tracks on the album like "Dictator's Lament" and the self-titled effort, it succeeds in all ways imaginable by mastering the audible representation of tranquility. That same self-titled track in "You Can Have Why You Want" is also worth mentioning for its delicate mixture of acoustic guitars, twinkling keys, and wavering synth pad, once again demonstrating the highly impressive amount of beauty that Quever and his collaborators (one of them being Beach House's Alex Scally) put into each and every song. You Can Have What You Want is a triumph from start to finish, and anyone who enjoys pop music should give it the proper time. Fortunately, all ten tracks grow easily on the listener with their distinctive melodies and original tone, solidifying Quever's evident position as a supremely talented songwriter. For this longtime resident of San Francisco, 2009 should prove to be a very big year for Papercuts.
——————————————————————————————
——————————————————————————————
Papercuts – Dictator's Lament***
[audio:http://mineorecords.com/mp3/pcuts-dic.mp3]
——————————————————————————————
Papercuts – The Machine Will Tell Us So***
[audio:http://mineorecords.com/mp3/pcuts-mac.mp3]
——————————————————————————————
Papercuts – You Can Have What You Want***
[audio:http://mineorecords.com/mp3/pcuts-you.mp3]
——————————————————————————————
***Tracks removed upon request of artist***