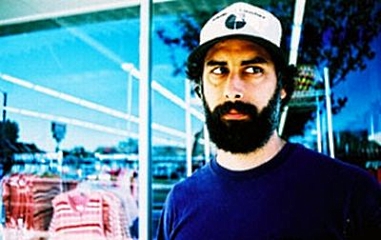 The "Omaha Sound" is one of the few stylistically determinable phrases of this decade that lacks pretentiousness and overwrought conceptual tasks. To describe a stylistic trend during a specific era, we tend to resort to concocted terminology like the "British Invasion", "Paisley Underground", or "mod revival" in order to provide proper basis for comparisons and description. It is a shortcut in describing a certain period, since its convenience lies in the generalization that agreeing upon a specific era's artistic leaders and brand names is often mutual among music fans. These names, whether originated from an inside-joke like "Paisley Underground" or simply made from a historically directive standpoint in "mod revival", often tend to create themselves without effort. Historians tend to take credit for coinage the most, but journalists and artists are certainly close behind. These names usually take decades to form and become widespread, as one who assumes that a certain movement will become historical is contemplating with too much inherent bias in order to be worried about terminology. But one trend that has become recognizable for all savvy music fans of the '00s is the output of Saddle Creek, a label whose name has become synonymous with quality indie-folk that defies the necessities of glitzy, commercial pop music.
Conor Oberst, Saddle Creek's initial co-founder alongside his brother Justin, certainly represents his label's most recognizable venture with his Bright Eyes project, but Saddle Creek has gradually evolved into one of the world's most respectable folk labels. To singularly label Saddle Creek as a "folk label" seems somewhat linear considering they have more energetic, guitar-based groups like Tokyo Police Club and Land of Talk on their current roster, but its reputation as a folk-friendly label still is reflective in the bulk of its acts. Epic narratives and gritty acoustic guitars still tower over fancy production and full-blown orchestras over at Saddle Creek, and one of their latest signings in Old Canes brings us back to the label's early days when they were salvaging the most promising acts from the new and emerging indie-folk scene of the early '90s. To group one of Kansas' beloved acts, The Appleseed Cast, into this mold might seem a bit forced. After all, intricate post-rock with howling vocals and pulsating guitar work contrasts with the barren folk that Saddle Creek is renowned for. Perhaps this is why it comes as such a surprise that Christopher Crisci, The Appleseed Cast's frontman, has emerged with one of the finer folk releases of 2009.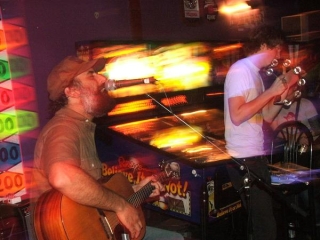 Few artists are faced with the obstacle of turning an electric sound into an acoustic sound, as the latter is often employed more for initially developmental works that would allow additional instrumental work. Crisci was faced with this dilemma in 2001 when he was touring with The Appleseed Cast. Promoters wanted a more accessible, acoustic sound for the in-store shows and this prompted Crisci to reach into the depths of his songwriting vault. After pulling out some acoustic songs that had never seen the light of the day, the reception was so encouraging that Crisci decided to pursue the sound even further. Upon establishing his solo project, Old Canes, he surprised fans with his 2004 debut, Early Morning Hymns, and the introduction of a folkier sound that possessed the same ardency of The Appleseed Cast with a startlingly different style. Instead of being compared to Mogwai and Minus the Bear, Crisci's work was now being mentioned alongside Neutral Milk Hotel and other elusive Elephant 6 acoustic-psyche acts. Crisci was sincere with his gravelly vocals and acoustic guitar, utilizing lo-fi production that is not reluctant to show its crackles or audible deficiencies. Instead, these flaws took up a chronological role of their own in making a 2004 release sound like it was a classic from the '70s. Minus Story's Jordan Geiger was there to throw in everything from trumpets to glockenspiels, roughing out the edges and making the comparisons more evident to Elephant 6-like recordings. He was generally responsible for the difference between '70s psyche-folk and '90s pop-experimentation, and with Crisci was responsible for the accomplished Early Morning Hymns.
Crisci's debut got the attention of Saddle Creek, who agreed to release the follow-up Feral Harmonic this October. Crisci has released two albums with The Appleseed Cast since the release of Early Morning Hymns, so it was interesting to hear how his fascination with acoustics and folk music played out with more experience on his side. The Appleseed Cast's 2006 album, Peregrine, incorporated more guitar-based acoustics and diversity than any of the group's albums before it, while their new album this year (Sagarmatha) was primarily a foray into gradually evolving post-rock. Feral Harmonic comes out of nowhere in being incomparable to any Appleseed Cast releases, while only retaining traces of Old Canes' debut. Crisci is not necessarily making a transition, but rather learning how to incorporate all of his knowledge and strengths. Tracks like the forewarning "Trust" and "Sweet" incorporate heightened tempos and more intricate structures, all while retaining a core acoustic sound that complements Crisci's vocals as effectively as ever. "Sweet" brings out some of Geiger's toy pianos and glockenspiels again, while the trumpets add some extra oomph to a curious arrangement filled with delightful twists and turns.
"Trust" also serves as one of the album's most noteworthy efforts, with an eruption of passion ushering itself in appropriately after a subdued section in which twinkling keys are the only noticeable instrument. When the strong acoustical strums and hectic flurry of keys collide, the immersion is unavoidable. "Little Bird Courage" is particularly demonstrative of the excellent drumming on this album; how it evolves and eventually introduces the toy pianos and trumpets creates an extraordinary build-up that kicks off the album with triumphant artistic vigor. Feral Harmonic is a bolder, more unpredictable release than its predecessor. It sharpens its production with more instrumentation and proper mixing, but the raw authenticity of the folk delivered on Early Morning Hymns is not lost. Crisci is as emotive as ever, and his ability to craft truly epic songs with the sincerest of emotions in mind is a true talent that he puts to proper use in Old Canes' excellent Feral Harmonic. The "Omaha Sound" is safe in the hands of Old Canes, a group that appears poised for success due to their estimable veneration for evolving post-rock and raw indie-folk alike. Never has the combination sounded so sincere.
——————————————————————————————
——————————————————————————————
Old Canes – Little Bird Courage
[audio:http://mineorecords.com/mp3/ocan-lit.mp3]
——————————————————————————————
——————————————————————————————