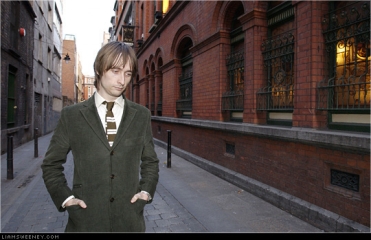 by Mike Mineo
Neil Hannon's talent is not to be doubted, as few artists are able to establish such a prominent solo career without prior recognition through another project. The Divine Comedy, Hannon's only project, has produced ten albums in twenty years, not one of them faltering or even suggesting a sign of his abilities fading. The Divine Comedy's fourth album, Casanova, made him a star in 1996 with an addictive presentation that was personable enough to be pub material, all while showing more intelligence and wit than most peers. His narrative focus, quivering tenor, and delightful array of pop-fueled hooks made his music sit well with fans at the time, especially considering that similar groups were finding rampant popularity at the time. This was especially true for British audiences. Pulp were finding even grander fame in Different Class, released just a year before Casanova, and other popular '95 Brit-pop albums like Blur's The Great Escape and Oasis' (What's the Story) Morning Glory? encouraged the lyrical playfulness and topically British demeanor of frontmen like Hannon or Blur's Damon Albarn.
Like all the leaders of former Brit-pop phenomenons, Hannon has taken some interesting turns now that the stylistic heyday is over. In its aftermath, some artists like Albarn rose to even greater fame through stylistic transition (Gorillaz). Others, however, like Oasis fizzled to little beyond '90s playlists. All have attempted some twist on their style, so one would expect Hannon to do the same. For the most part, while he has certainly pursued various concepts, Hannon sounds very little different from the days of Casanova. When one sees that Hannon is more in the singer/songwriter vein than Albarn, the Gallagher brothers, or even Jarvis Cocker simply by noticing the consistency in his discography, his stylistic rigidity is not that surprising at all. And while he is far from a household name beyond the UK, he packs a very deserving fanbase that still feel as if they know the world's best secret. Hyperbolic as it may seem, I would be hard-pressed to argue with them in terms of pop songwriters. There simply have not been many as greatly consistent as Hannon.
The Divine Comedy's tenth album, Bang Goes the Knighthood, offers no surprises for longtime fans. As usual, Hannon's wit and playful observations are suited over a catchy variety of orchestral accompaniment, acoustic-laden folk, and other elements in a pleasant medium between folk and pop. Apart from the operatic distinction between the tears of children and men in "When a Man Cries", the album is a generally lighthearted affair fueled by easily accessible pop songs with the twinkling choruses and orchestral flourishes one has come to expect from Hannon. "I Like" is a more typical rendering of the album's mood. It finds Hannon literally listing the things he likes about his muse – her nose, hair, whether she's clothed or she's bare, her suits and her trousers, her mild political stances, her wild spontaneous dances… oh, and the way she whispers sexy things into his ear. On the lyrical end, this is like a grad student reverting to elementary school form; one would expect this impulsive list-dependent mode of songwriting to be acceptable for a rookie artist, not someone of Hannon's experience. Apart from the dull lyrics, the music – while numbingly simplistic – is catchy enough to stymie the track's total irrelevance.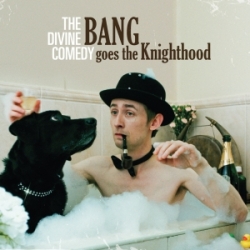 While "I Like", "Island Life", and "The Lost Art of Conversation" are examples of Hannon focusing on musical content over lyrics (and often finds him just name-dropping people, items, or actions), the cheesiness of these efforts come across more gracefully when sentimentality is more prevalent, as is the case with "Have You Ever Been in Love?" Like "I Like", the lyrics are list-dependent as Hannon lists the symptoms of love – like figuring out the meaning of life by looking in someone's eyes, or floating freely into the sky as if the laws of physics don't apply. That sort of stuff, with the catchy rhyming schemes and elegantly appropriate ballroom music, works better because it does not feel over-the-top. "I Like" is just an example from Songwriting 101, though, and Hannon is above that.
"Bang Goes the Knighthood" and "At the Indie Disco" both attempt the storybook-like narrative of classic examples like "Lady of a Certain Age" or "Our Mutual Friend", deploying an urgent first-person delivery that is in contrast to most other efforts, which are more descriptive and often spoken in the past-tense. As a result, those are more observational tracks, whereas "Bang Goes the Knighthood" and "At the Indie Disco" perform as if they were live-action plays, just like an effort in the vein of "Our Mutual Friend". The album's self-titled effort starts out fine, but then in an ominous chorus of strings and organs it begins to sound like a song with two puzzle pieces that simply do not fit. The Medieval gothic effect that this instrumental fusion resonates is interesting, but not nearly executed to its potential. "At the Indie Disco" is an alright song, but it seems like it deserves more time on an Amazon Kindle commercial than a Divine Comedy album. What seems like a desperate attempt to connect with a "scene" comes across as neither enthralling or catchy enough to warrant its status as a single.
The failures on Bang Goes the Knighthood pretty much stop there though, the rest of the efforts stacking up with anything in Hannon's catalog. "Assume the Perpendicular" is absolutely wonderful, its keys and brass interweaving various vocal harmonies for melodic perfection. Hannon's vocals here are top-notch, and he seems much more comfortable in this capricious pop setting than the forced play-like setting of "Bang Goes the Knighthood". This is not to blame on his abilities, but rather the preferential treatment of lyrical drive and the consequential abandonment of musical emphasis. "Assume the Perpendicular", which excels in both areas, finds Hannon at his best. It reaches dizzying heights as the chorus descends from a grandiose accompaniment of keys and brass into a modest banjo revision. Its structural setup is genius and it is one of those instantly lovable pop songs that will certainly be earning some summer playtime. Opener "Down in the Street Below" packs the same punch in its flawless transitioning from piano-led balladry to an assortment of brass and keys that resemble some circus parade. This particular hook is early indication of Hannon's craftiness for first-time listeners and should offer a suitable forewarning for those interested in his unique pop output.
"The Complete Banker" pokes fun at the selfish behavior of economical bigwigs, particularly those responsible for what many consider the "second great depression". "If I say I'm sorry will you give me the money?" Hannon asks before his band kicks into full gear. He pokes fun at the ideology of those that drive in black Bentleys with Margaret Thatcher at their sides, with descriptions like that eliciting a chuckle and head-sway where necessary. The wit here finds the perfect medium between lyrical and musical entertainment that duds like "Bang Goes the Knighthood" and "Island Life" failed to discover. The music itself is bouncy piano-laden pop, with hooks abound in a soaring chorus that makes great use of backing vocals and guitar/bass. The next effort, "Neapolitan Girl", succeeds in the same style of music, which finds the three opening tracks as the best stretch on the album. "Assume the Perpendicular" is the only effort on Bang Goes the Knighthood that exceeds them. While it is true that this is an album that falls short of Hannon's best, Bang Goes the Knighthood is still an effort that warrants listening based on its bright moments alone. At the very least, Hannon's discography is an urgent recommendation.
7.5/10.0
RIYL: Pulp, Jarvis Cocker, Suede, Oasis, Gene, The Auteurs, Luke Haines, The Lightning Seeds, Super Furry Animals, Richard Hawley, Mansun, Supergrass, The Tears, Ocean Colour Scene, Blur, Tindersticks, Manic Street Preachers, The Charlatans UK, The Verve, Ash, The Boo Radleys
——————————————————————————————
The Divine Comedy – Assume the Perpendicular

[audio:http://mineorecords.com/mp3/dcom-ass.mp3]
——————————————————————————————
The Divine Comedy – Down in the Street Below

[audio:http://mineorecords.com/mp3/dcom-dow.mp3]
——————————————————————————————
The Divine Comedy – The Complete Banker

[audio:http://mineorecords.com/mp3/dcom-com.mp3]
——————————————————————————————
The Divine Comedy – Beside the Railway Tracks

[audio:http://mineorecords.com/mp3/dcom-bes.mp3]
——————————————————————————————