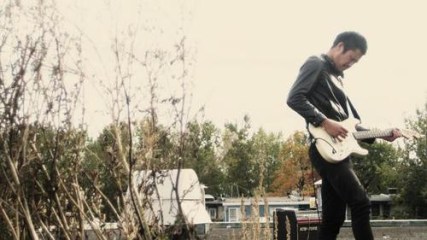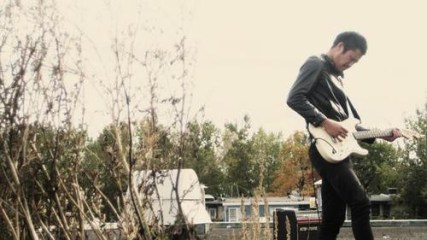 by Mike Mineo
If I were to play Dirty Beaches' debut full-length, Badlands, loudly in my apartment, my neighbors would likely suspect one of two things. Either I pulled out an old-fashioned phonograph and started playing tattered vinyls of early-era rockabilly, or I was blasting a documentary focused around novels like On the Road and Fear and Loathing in Las Vegas; the narrative allure of the open road left a distinctive mark on American culture and works like these are best representative of that, along with their supplementary soundtracks of course. Dirty Beaches, the one-man project of Alex Zhang Hungtai, captures a feel and essence that literary classics like these established, and that later films like Albert Brooks' Lost in America and David Lynch's Wild at Heart enforced with lovable nostalgic sentimentality. In Wild at Heart, Nic Cage's character (Sailor) was essentially half-Elvis impersonator and half-hipster, making the bizarre sights and sounds that much more entertaining. With Badlands, I tend to envision a character like Sailor or Sal Paradise singing over what Hungtai calls "minimalist rockabilly", all while picturing visions of rural landscapes speeding past me as I traverse along an unknown highway where both American stereotypes and counter-stereotypes merge for a distinctive trip into both the familiar and unknown.
The reason I picture a film character in place of Hungtai is actually a complement to Dirty Beaches' distinctive display of stylistic nostalgia and the contemporary lo-fi movement. Badlands finds many comparisons to Springsteen's cult-favorite album Nebraska, where he would alternate sparsely haunting folk music with glimpses of rockabilly aided by the occasional Elvis-like yelp. If the album title was extracted from the Springsteen song of the same name I wouldn't be surprised. The outstanding narrative power of that Nebraska is undeniable, and Dirty Beaches follow a similar path in a concise 27-minute release built on nostalgia, imagery, but most importantly great songwriting that finds perfect accommodation in its unconventional lo-fi production. Polish is not a main priority or even one at all. Depth, feeling, and emotions that quiver with a ghostly whimper are the main components at play in Badlands. Mix in a dose of proto-punk cultists Suicide, with their stripped-down infectiousness, and you have the wonderfully eclectic hybrid that is Badlands.
Hungtai was born in Taiwan, but since then has moved around. Toronto, Montreal, and Honolulu are a few places he called home, and one could surmise from his music that he has ventured on trips beyond these. These characteristics are telling when you compare your music to "the sound of waves against a picturesque and putrid shore, the silent rumble of a Chevy as it speeds by in slow motion." Usually descriptions like this are superfluous nonsense, but this one actually works pretty well. One of my favorites from Dirty Beaches, "A Hundred Highways", illustrates this "silent rumble" pretty well; multiple guitars crunch in unison with both low frequencies that resemble bass and high frequencies that approach synth-like qualities. This is lo-fi production at its best, with Hungtai stretching his guitar's range out to include characteristics of both rhythm and key-laden melodies. There are no keys, of course, but the manipulation of sound here is more convincing than ever. Like early Suicide or Ariel Pink material, Dirty Beaches make pretty majestic works out of a limited instrumental arsenal.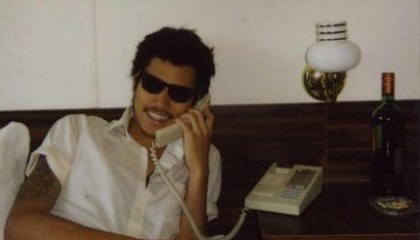 The mixture of screeching ambiance and thumping guitar frequencies throughout "A Hundred Highways" actually serves it as one of the more maximized tracks on the album. Alternately, "Horses" is barebones rockabilly minimalism at its best, with Hungtai alternating between Elvis/Tim Buckley croons as he practically mimics the sound of an old car's engine trying desperately to start. "Sweet 17" is more affixed to the aforementioned Nebraska comparisons, with yelps and moans that make Hungtai sound like a rougher and tougher version of Conway Twitty. It is far from the haunting folk of Springsteen's Nebraska, but it concocts a similar atmosphere with its driving rhythm guitar pulsating over padded hi-hats. The second half of Badlands is more in line with that subdued folk feel, especially the elegant "Lord Knows Best". A gentle guitar progression jumps around quickly over a choir accompaniment, with Hungtai showing his romantic side with lines like "I've walked through the valleys and lord knows best that I don't give a damn about anyone but you."
Second-half highlights like "Lord Knows Best" and the fluttering "True Blue", which sounds like a cross between early Brian Wilson and sentimental Lou Reed, help maintain the album's consistency and unique stylistic fervor. The ominous instrumental "Black Nylon" and wastefully ambient "Hotel" are both tedious ways to close off a very impressive album, but the six preceding tracks are all very worthwhile. Hungtai has produced something very special with Badlands, which mixes nostalgic aspects of both culture and musical genres into songs that are hauntingly infectious ("True Blue" and "A Hundred Highways") and atmospherically overwhelming ("Lord Knows Best" and "Sweet 17") to the point of a film by David Lynch, Wong Kar-wai, or a novel by Kerouac or Capote. The only two gripes I have regarding Badlands are the last two songs and the length. I want more than 27 minutes. After grasping Badlands' unique appeal (which only takes a few listens), I bet you will want more too.
RIYL: Bruce Springsteen, Elvis Presley, Suicide, Tim Buckley, Bo Didley, Conway Twitty, The Beach Boys, Ariel Pink's Haunted Graffiti, Jeans Wilder, Minks, Ducktails, Wavves, Reading Rainbow, Keep Shelly in Athens, Weed Diamond, Julian Lynch, No Joy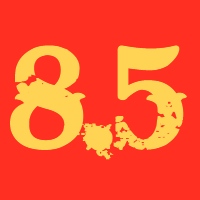 Dirty Beaches – Lord Knows Best
Official Blog / MySpace / BUY