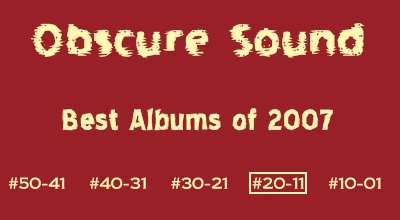 ———————————————————————————————–
20. The Field – From Here We Go Sublime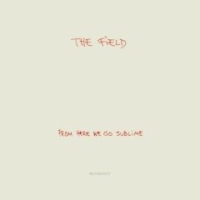 With the excess of charming indie-pop generating from his native Sweden, Axel Willner likely took a slight risk in choosing the stylistic vein of his solo project, The Field. Though it is just as memorable and addictive as any Swedish pop act you are likely to find this year, Willner's depiction of minimalist techno on his debut, From Here We Go Sublime, turned out to be a perfectly suitable choice. After becoming familiarly acquainted with From Here We Go Sublime for several months, it is extremely apparent that Willner's niche of minimalist techno is no mistake. He transcends conventional electronica by focusing on a one snippet of a melody, eventually expanding upon the initial pattern by adding a flurry of varying synths and percussive elements. Songs like "A Paw in My Face" and "Silent" reach their pinnacle when Willner unhesitatingly reverts to a quick change in key or instrumental device, always in a subtle and flourishing manner. The entire duration of the embracing "A Paw in My Face" sees the repetition of airy synths that are bolstered by a soft percussive strain. It sounds as if the song is about to evolve into a fully accompanied techno-pop array of sorts, yet Willner remains confidently with the minimalist structure. When "A Paw in My Face" concludes with a teasing , It begs the listener to go listen to the song once again, urging for a look into the involved expansive details. An album that is as smart as it is addictive, From Here We Go Sublime is a minimalist techno gem.
The Field – The Little Heart Beats So Fast

[audio:http://mineorecords.com/mp3/b07/field-lit.mp3]
———————————————————————————————–
19. Susumu Yokota – Love or Die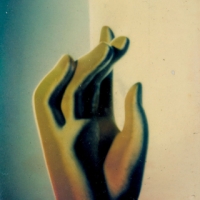 Both a skilled audible and visual artist, Susumu Yokota is no stranger to the beauty that potentially invigorating art can convey. Though he can also be classified as a respected painter, photographer, and graphic designer, his genius shines brightly and most reputably in his work as a musician. Throughout his career, Yokota has developed a knack for using a widespread array of styles on his albums. Whether it was the focus on dance-house elements in The Frankfurt-Tokyo Connection, the eclectic use of guitar in Sakura, or the touch of acid-jazz in 1999, dullness is never an option for the crafty Japanese native. Primarily a piano-led album with heavy doses of reverb, Love or Die is consistently in use of triple metre structures (a structure with three beats per bar). In doing so, Yokota has stunningly produced an electronica album that relies on a structural technique that is primarily used in free-form jazz or songs where a vocal melody is the most prominent. The result is an atmospherically beautiful release, with a serene setting that is promoted by the skillful use of keys and rhythm. A variety of lengthily titled tracks, most notably "A Heart-warming and Beautiful Flower Will Eventually Wither Away and Become Dirt", see original piano compositions expanded upon by tinges of light synth. The first several minutes are laced with a beautiful piano melody, accentuated by a throbbing synth line that renders nearly inaudible until it overpowers the original melody in its dying final minutes. Though purely an instrumental album, Love or Die has a strength in revealing the innermost beauty of its titled subjects.
Susumu Yokota – A Heart-warming and Beautiful Flower Will Eventually Wither Away and Become Dirt

[audio:https://obscuresound.com/mp3/syoko-ahe.mp3]
Susumu Yokota – For The Other Self Who is Far Away That I Can not Reach

[audio:https://obscuresound.com/mp3/syoko-for.mp3]
———————————————————————————————–
18. Animal Collective – Strawberry Jam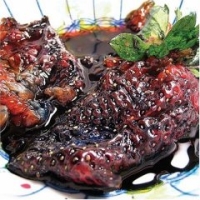 Love or hate — the line in between for listeners of Animal Collective is relatively obsolete. I have talked to few people who are lukewarm on the NYC-based four-piece; they seem to either be absolute fanatics or pure-hearted skeptics of the band's surging popularity. Though everyone is entitled to their own preference, I believe that Animal Collective's mixture of several genres creates a brew that appears too hectic for some to handle. Adding an experimental twist to varieties of inde-pop and folk, they seem to either have the ability to churn out a 10-minute epic instrumental or a 3-minute pop song with ease. I believe Strawberry Jam resonates with a similar intention. "Peacebone" is easily one of their most accessible songs to date, incorporating a structural chorus somewhat reminscent of the superb Feels' "Grass" while still maintaining to compile a sense of eccentricity, mainly displayed in the band's ability to incorporate varying vocal pitches over a melody that is prominently exposed by a flowing clusters of synths. The impressive thing about Strawberry Jam is the additional inclusion of lengthier tracks like "For Reverend Green" or the enthralling "Fireworks", a 7-minute epic that consistently remains both impressionable and in the midst of multi-instrumentation and downright oddness. But, as it has been since the band's beginnings, their eccentric output is what often makes Animal Collective so remarkable.
Animal Collective – Unsolved Mysteries

[audio:https://obscuresound.com/mp3/anicol-uns.mp3]
———————————————————————————————–
17. Battles – Mirrored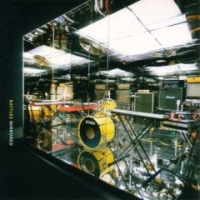 I suppose that it would be easiest to describe Battles' Mirrored as robot-rock music made for humans. Whether you choose to focus on the rhythmic or melodic aspects of the release, the tightly wounded dynamics that the group exposes are of a striking caliber. The newly formed four-piece's debut is arguably the most critically acclaimed album of the year, with an incomparable sound that sees its influences in prog-rock . They themselves have called it a thriving offshoot of "math rock", a form of experimental rock where unconventional structures, sampled vocals, and stop/start mechanisms are heavily prevalent. Though guitars are clearly the most focused upon instrument in Battles' arsenal, Mirrored is not liner by any means. The rhythm section consists of another musical element that appears just as thrivingly. Bassist Dave Konopka and drummer John Stanier have accomplished one of the most rhythmically impressive efforts of the year, with Stanier's drum work being nothing short of impeccable on hectically paced tracks like the bouncy "Rainbow" and "Atlas", which is truly one of the most enjoyable tracks of 2007. When the vocals take lead in tracks like the fleeting "Ddiamondd", they merely serve as a nimble rhythmic companion to an already dynamic section. Not only is it one of the most impressive full-length debuts of the year, Battles also serves as a singularly effective newly utilized approach in a genre that was already unconventionally unique in itself.
———————————————————————————————–
16. Blonde Redhead – 23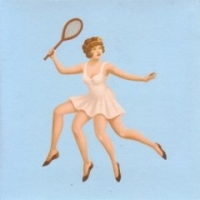 Several times while enjoying Blonde Redhead's newest, seventh, and best album, 23, I could not help but feel fortunate that vocalist Kazu Makino chose to her expose her talents in the realm of indie-rock. She would have likely found success in mainstream pop, corporate electronica, or virtually anything outside of death-metal if she chose to, but something tells me that Blonde Redhead remains the perfect fit for her. Sounding simultaneously delicate while relaying chills of child-like emotional ardency, Makino has the type of irresistible voice that many bands would die to have in their sound. Multi-instrumentalist brothers Amedeo and Simone Pace have also done an outstanding job in producing an equally beauteous soundscape to accompany her, ever since the release of Blonde Redhead's self-titled debut album in 1993. They often translate their best intentions into ethereal keys overlapped by alternating guitar progressions, ending up somewhere between stages of gentle psychedelia and subdued indie-rock. 23 is where it finally all comes together into resounding success. "The Dress" is a hauntingly infectious track that cleverly highlights the preposterous visions of materialism, while "Top Ranking" is a key-led charmer enhanced by sampled droplets and reflective guitar progressions. Being just a few of the wildly enjoyable tracks on the album, the incorporation of a vocoder in the graceful "Heroine" is also effective, putting a whole new outlook on Makino's endlessly engaging vocal work. Whether you have been a fan for 17 years or have just heard of Blonde Redhead for the first time, 23 is undoubtedly my favorite release of their career.
Blonde Redhead – Spring and by Summer Fall
[audio:http://mineorecords.com/mp3/b07/blored-spr.mp3]
———————————————————————————————–

15. The High Llamas – Can Cladders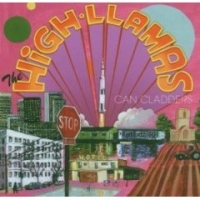 I continue to scratch my head at the lack of recognition that Sean O'Hagan, The High Llamas' founder and chief songwriter, continues to receive. Since The High Llamas' first release in 1992, O'Hagan has released eight wildly consistent albums that simply beg for a wider audience. Despite finding strangely marginal commercial success in a sound that is richly elaborate in melodic and instrumental comprehension, O'Hagan continues to admirably carry on with a style that, as all fans can agree upon, suits his vocal delivery and method of production perfectly. His sound remains quite pleasurable for the first-time listener too, adding a plethora of brilliant string arrangements over various instrumentation that are light and illusory in presentation. Can Cladders sees the involvement of harps, horns, delicately plucked classical guitars, and strings. O'Hagan is a highly sought-after string arranger; it certainly shows once again in the delightful Can Cladders. This time around, he plays with influences rooting in '60s pop, with expeditious guitar riffs and chordal organs serving as the backbone under robust string arrangements. "Bacaroo" sounds like a Donovan song without the hushed delivery and quirky allusions; it is my favorite song on the album due to simply its ravishing melody. "This Old Spring Town" offers arguably the most efficient look at O'Hagan's alluring use of strings on the album. The implementation of organs and harps are also swiftly executed, serving as one reason why Can Cladders is clearly the work of both veteran musicianship and astute influence.
The High Llamas – The Old Spring Town

[audio:https://obscuresound.com/mp3/llamas-the.mp3]
———————————————————————————————–
14. Burial – Untrue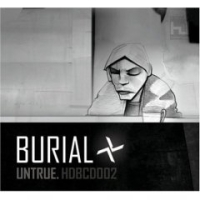 If dubstep suddenly becomes the most talked-about genre of 2008, we all know who to thank: some anonymous artist who goes by the alias of Burial. Alas, though there is little known about this elusive songwriter/producer, his second album, Untrue, is one of the most fascinating releases of the year. It practically came out of nowhere and started receiving glowing reviews, stirring up interest in any music fan who was ambitious enough to tackle an unfamiliar genre. Though it is rooted off dance music, dubstep is known primarily for its emphasis on somber atmosphere, driving bass lines, and syncopated rhythms. With a structural tendency to mimic the somewhat unpredictable nature of drum 'n bass, several bass-oriented structure techniques also appear dominant, maximizing the importance of the rhythm section in the subtly appealing style. As expected within the genre, Untrue is a haunting affair; the mood is constantly dark and remorseful, with the variety of samples proving to be brooding in tone and execution. Despite having no lyrical content whatsoever, the chilling "Endorphin" serves to be perfectly reflective of Untrue's brilliance. Using only a sparse atmospheric pad over the crackling of an eerie, high-pitched vocal sample, the minimal instrumentation provides as indication that Burial's focus on elaborateness is attentive on the mood and resulting atmosphere, not an easily obtained stab at lyrical inclination. Though Untrue is not an album for a blue skies and summer breezes, its aroma of darkness is part of its wildly unique charm.
———————————————————————————————–
13. Field Music – Tones of Town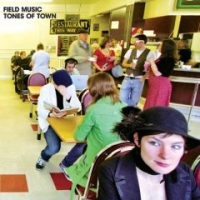 With their infectious form of orchestral indie-pop, it is difficult to deny the sheer charm of Field Music. Finding trumpets, glockenspiels, and violins in a Field Music song is fairly typical, and the trio shows no intimidation in using them abundantly. Clearly one of the most promising chamber-pop bands to come out of the UK in several years, their sophomore album, Tones of Town, is an absolute joy that reaps from influences in both classical and contemporary forms. The album is filled with accessible pop songs that are led by guitars and keys like "Working to Work", lushly intricate arrangements that are dominated by strings and horns in the vein of the exceptional "A Gap Has Appeared", and tracks that incorporate both styles, most notably the catchy "Sit Tight". The song is kicked off with the help of Andrew Moore's concise keyboards, while a shriek of sorts signals the drums to enter the picture with a fantastically catchy bass line. The song initially sounds traditional throughout each verse until the strings indicate a change in harmonics, releasing an abruptly brilliant chorus that is filled with several orchestral elements in both strings and percussive style. Though several tracks are exposed by different forms of instrumentation and structural capacity, they all remain mutually bounded in their ability to produce radiantly infectious pop songs.
Field Music – A Gap Has Appeared

[audio:https://obscuresound.com/mp3/field-gap.mp3]
———————————————————————————————–
12. Of Montreal – Hissing Fauna, Are You the Destroyer?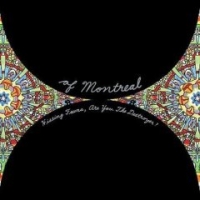 Due to its early release date, I remember getting my hands on an early version of Hissing Fauna, Are You the Destroyer? in late September of 2006. I guess it says a lot that the album remained a favorite for over 14 months, indicating a sign of both durability and stylistic eclecticism in Of Montreal's newest release. Hissing Fauna, Are You the Destroyer?, their eighth album, offers much of what fans have come to expect from the Kevin Barnes-fronted collective. To veteran fans, Of Montreal have always been the traditional mold of an Elephant 6 Collective band, mixing modern experimental techniques with catchy 70s British Invasion and psychedelia. Their latest release sees them expand upon previous credentials, implementing a more contemporary sound against their trademark backdrop of lyrical and instrumental exoticness. Electro-pop and dance remain a newly focused element, with "Heimdalsgate Like a Promethean Curse" evolving from a piano-led series of verses into an explosive, synth-layered chorus with seamless integration. "She's a Rejector" is more in the vein of typical Of Montreal, being a fully charged indie-rock that takes an ironically cold-hearted stab at unrequited love. The tinge of disco in "Gronlandic Edit" sees Barnes contemplating religious value as he indecisively attempts to choose a religion that fits his own personal "physics" of life. The pulsating bass line and catchy chorus makes it the type of song that Of Montreal have succeeded with for over 10 years. If you are looking into listening to quality Of Montreal, ignore the song that they contributed to that crappy Outback Steakhouse commercial. Just buy the outstanding Hissing Fauna, Are You the Destroyer? instead.
Of Montreal – Heimdalsgate Like a Promethean Curse
[audio:https://obscuresound.com/mp3/ofm-hei.mp3]
Of Montreal – She's a Rejector
[audio:https://obscuresound.com/mp3/ofm-she.mp3]
———————————————————————————————–
11. Caribou – Andorra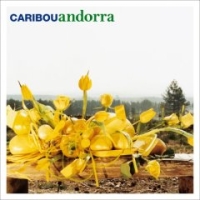 Daniel V. Snaith apparently chose the name "Caribou" to use as his musical alias while tripping on LSD with friends in the Canadian wilderness. Appropriately enough, any one listen to his newest album, Andorra, is like a trip in itself, focusing on aspects of dreamy '60 pysch-pop to create a vivid experience unlike any of his previous releases. Andorra is Snaith's second album under his Caribou alias, though he released two earlier album under the name Manitoba (which he disbanded after a lawsuit came up that claimed rights to the name). It also serves as the best release of his blossoming career, with the charismatic form of throwback British psychedelia in "Melody Day" being a definitive gesture of Snaith's progressive talents and growing experience. His efforts on Andorra, though electronically enabled, are very naturalized in contrast to his previous, more automated work. Though sampling remains abundant, they are done so in a non-repetitive manner in beautiful gems like "She's the One" and "Desiree. The chorus in "Desiree" serves as arguably the finest moment on the album, delivering a sensational array of haunting strings that builds up with throbbing effect until Snaith bursts out, "Desiree, my mind's made up uh-huh", developed elegantly over the encompassing strings and fluttering harps. As odd as it sounds, I only have one gripe about Andorra: its length. Lasting only 9 songs, it simply leaves me begging for me, even if that was admittedly Snaith's intended effect. Still, considering that every single song on Andorra is an absolute pleasure to listen to, Andorra should be looked upon with nothing but complete admiration.