Posted
December 18, 2008 by Mike Mineo
in Features
Best Albums of 2008: #20 to #11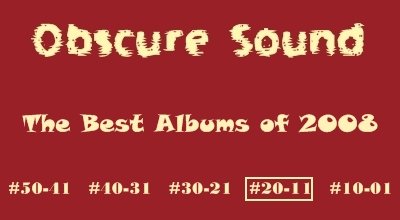 by Mike Mineo
———————————————————————————————–
20. Ra Ra Riot – The Rhumb Line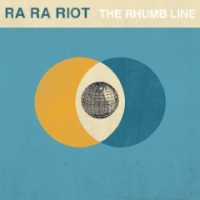 Losing a member of a band to death can be devastating. No matter how many arguments and fistfights were initiated in the past, it is a fact that many groups tend to form a family-like bond after years and even months of touring and working together. When Ra Ra Riot's original drummer, John Pike, was found dead on June 3rd of 2007, his former band mates were stunned. "This has felt like the unraveling plot of a tragic piece of fiction," they said in a press release. However, about a month after Pike's death, the band announced that they would continue the group in Pike's memory. A string of tour dates and the eponymous EP in 2007 brought the group increased recognition as they prepared their debut full-length album, The Rhumb Line. The album itself serves as a fine example of the group's potential, with their flashy style of art-rock serving as both an accessible and contagious interpretation of contemporary indie-rock. The New York-based group works with tinges of post-punk and punk, implementing both cellos and violins over a zealous display of dazzling guitars and tenacious rhythm sections. Vocalist Wesley Miles emits a sharp, slightly high-pitched tone that is reminiscent of vocalists in the vein of Nick Stumpf (The French Kicks) or a more subdued Hamilton Leithauser (The Walkmen). All together, it creates a very convincing sound that proves memorable despite its common originations. In addition to his role as a co-songwriter on a handful of tracks, one notable posthumous contribution from Pike on The Rhumb Line comes in the form of lyrical content. With Miles, he wrote "Dying is Fine", a gripping track that wholly capitalizes on the group's stellar mixture of strings and guitars. With an E.E. Cummings quotation serving as the main hook, the topic is emotionally ironic and the melody is addictively consuming. The mournful "Ghost Under Rocks" also makes excellent use of strings, guiding yet another captivating chorus as Miles yelps in perhaps his most emotionally resounding vocal performance on the album. "Here you are, you are breathing like little ghosts under rocks," he sings, speaking of romanticized suffocation in mildly poetic form. When compared to the regretful – though dynamically vigorous – yelps and moans of "Ghost Under Rocks" and "Dying is Fine", Miles' vocals in "Winter '05" are appropriately more somber as the strings increase in intricacy and the percussion subtly adds several shuffled components. Along with a cover of Kate Bush's "Suspended in Gaffa" making the cut, it exemplifies how The Rhumb Line serves as an enjoyably eclectic album within a fused genre that desperately needs it these days.
[audio:http://mineorecords.com/mp3/rriot-dyi.mp3]
———————————————————————————————–
19. Gentleman Jesse – Introducing Gentleman Jesse and His Men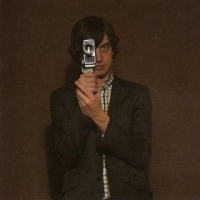 One of the most appealing aspects of power-pop is the ability it has to remain untainted in a world where stylistic alteration is often inevitable. While some may argue that the genre's apparent lack of stylistic ambition is the cause for such sturdy pop ideologies, the crafters of such music never seem to be given enough credit for their reluctance to become submissive toward what is deemed as this week's fad in the music industry. Gentleman Jesse and His Men, a talented four-piece based out of Atlanta, employ this highly accessible form of power-pop very well, but they are also quite unique when compared to other groups in the genre. Yes, they are comparably intent on hooking in the listener with exceptionally infectious choruses and stellar harmonizing, but Gentleman Jesse and His Men happen to be significantly more nostalgic in approach. Instead of employing a formula in which an overwhelming degree of varying styles clash within a comforting power-pop aroma, the four-piece instead opts to bring back what made the genre so great in the first place. Traditional punk and garage-rock are the main forces at work here, making comparisons to the early workings of power-pop greats Exploding Hearts somewhat unavoidable. Exploding Hearts certainly infused more elements of punk into their overall sound, but the approach and level of melodic alteration remains highly comparable in the sentiment that both groups rely on amiable simplicity to elicit a uniquely engaging charm in which the songwriting and consequential hooks sound freshly invigorating despite the minimal forces of instrumentation at work. On their debut, Introducing Gentleman Jesse and His Men, frontman Jesse Smith plays the role of accessible power-pop vocalist with apparent ease, extracting a youthful tone of amateur exuberance while simultaneously allowing his commendable melodic range to flow naturally with the brisk use of guitar-led instrumentation. This is perhaps best heard on "All I Need Tonight (Is You)", a track that would likely have been considered a classic by now if it had been released 30 years ago. From the lyrics to the lead guitar progression, the approach is extraordinarily simple but the appeal arrives in the strong melodic form that Smith conveys with the utmost confidence. In conventional power-pop form, he utilizes a callback approach in the utterly irresistible chorus before embellishing the moment with an extremely concise guitar solo. "You Got Me Where You Want Me" and "Attention" also utilize this accustomed callback approach with surprising precision. Those who view most traditional power-pop as a one-trick pony will likely state the same about Gentleman Jesse and His Men's debut album, but anyone who enjoys fantastic hooks guided by little more than a guitar and rhythm section simply needs to check it out. Intricate it may not be, but this album's infectiousness is downright undeniable.
Gentleman Jesse – All I Need Tonight (Is You)
[audio:http://mineorecords.com/mp3/gjes-all.mp3]
Gentleman Jesse – You Got Me Where You Want Me
[audio:http://mineorecords.com/mp3/gjes-you.mp3]
———————————————————————————————–
18. Håkan Hellström – För sent för Edelweiss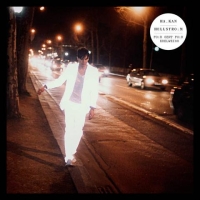 Swedish listeners first caught a glimpse of Hellström in 2000 with his hit single "Känn ingen sorg för mig Göteborg", with Hellström also releasing his debut album of that same name in November. Prior to the release, Hellström was only recognized as fans of the Swedish indie-pop band Broder Daniel as their drummer, a position he vacated between 1988 and 1994. He then rejoined the band in 1997 with a new role as the bassist, leaving in 2003 to focus solely on his solo career. By that time, Hellström had also released a second album, Det är så jag säger det, in 2002 and was in the midst of writing Ett kolikbarns bekännelser, his third album that released in 2005. Nåt gammalt, nåt nytt, nåt lånat, nåt blått, a compilation of b-sides, was also released the same year. After announcing that he had become a father and planned to take a short break, he emerged with his fourth album, För sent för Edelweiss, three years later in 2008. Though his first three albums exhibited a form of potential that only arrives once every so often in Swedish pop music, Hellström's style sounded awkward with occasionally out-of-key vocals and repetitive arrangements. However, with För sent för Edelweiss, it looks as if the skilled songwriter has finally lived up to his wholesome potential. When an artist names an album after one of their own songs in particular, the conceptual intentions of the self-titled track take on lofty expectations. When it comes to "För sent för Edelweiss", it serves as arguably the most pleasing track on both the album and throughout Hellström's blossoming career thus far. It features the type of melody that will cause anyone – regardless of whether they understand the Swedish lyrics or not – to grin in pure delight, with the hauntingly beautiful instrumentation contrasting impressively with Hellström's ardent vocals. The light plucking of an acoustic guitar initially finds itself underlying a graceful piano melody as Hellström's voice quivers over the corresponding melody. When the twinkle of a new piano melody takes charge and establishes the chorus, Hellström's voice takes on a melodic shift and crafts a devastating hook in the process. When the track concludes with a Sigur Rós-like instrumental recap over the crooning of Hellström, it simply reminds the listener just how elegantly stunning the overall result actually is. Since the title track will generally be recognized as one of the more instrumentally subdued songs on För sent för Edelweiss, first-time listeners of the track will likely be curious as to what Hellström sounds like when accompanied by increasingly noticeable instrumental fervor. As both "Kärlek är ett Brev Skickat Tusen Gånger" and "Jag Vet Inte Vem Jag är Men jag Vet Att Jag är Din" prove, the result is actually just as satisfying. Both songs implement guitar within a style of pop that is most reminiscent of accessible indie-rock, with "Jag Vet Inte Vem Jag är Men jag Vet Att Jag är Din" especially being resounding of the sentiment with a fury of electric guitars and reflective keys. They each remain insanely catchy in their own unique ways though, with "Kärlek är ett Brev Skickat Tusen Gånger" benefiting most from the vocal correspondence between a bluesy guitar, effervescent keys, and Hellström's impressive vocal performance. With so many great Swedish releases each year, it is quite an indicator that För sent för Edelweiss is one of this year's best from Sweden.
Håkan Hellström – För sent för Edelweiss
[audio:http://mineorecords.com/mp3/hellstrom-for.mp3]
Håkan Hellström – Kärlek är ett Brev Skickat Tusen Gånger
[audio:http://mineorecords.com/mp3/hellstrom-kar.mp3]
———————————————————————————————–
17. Thomas Function – Celebration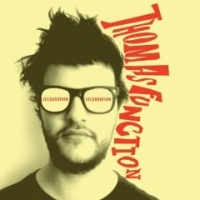 It would be premature for me to judge the chemistry in Thomas Function based on their music and online photos alone, right?. It could all just be a classic attempt to sell records. Well, considering that all pictures I have found of the members together depicts them having insane amounts of fun while at parties, playing shows, and in the studio, superficial corporate achievement seems to be the last things on their mind. In fact, It leads you to believe that these guys might even be having fun while making music together. And apart from the putting the "fun" in "function", their music plays off just as naturally. Providing heavy doses of southern-rock and folk within a consistent showing of punk, the fact that Thomas Function are able to simultaneously provide odes to energized punk greats in the vein of Television and The Buzzcocks while delivering an array of styles related to folk and contemporary rock contributes prevalently to a style that is wholesomely unique and energetically engaging. The track that brought the four-piece arguably their biggest buzz in 2007 was "Relentless Machine", a 7″ single that now once again has appeared on their excellent debut album, Celebration. Despite offering 13 tracks that are contained within a similar delivery, the boastful amount of hooks and instrumental variations provide for a form of excitement that most debuts only dream of. "2012 Blues" was a standout immediately for me from the first listen, as its acoustical folk origins are in stark contrast to vigorous punk-oriented gems like "Snake in the Grass" and "Conspiracy of Praise", a style that reigns over most of the album. In a track like "Can't Say No", where a Pixies-like bass line is adjusted accordingly over an organ-led guitar progression that provides visions of classic Television and Velvet Underground, it almost makes for a colossal fusion of great indie-rock and punk bands who have made a significant mark in the past 30 years. The infectious "Can't Say No" may be too hectic to make such past comparisons entirely spot-on, but the melodically charged energy that Josh Macero's vocals convey makes the mixture of modernistic enthusiasm with past forms of punk and garage-rock a very satisfying blend. As for fans of The Buzzcocks or even Wire, one listen of "Snake in the Grass" should be convincing enough. Alongside "Conspiracy of Praise" and "A Long Walk", it employs a concisely familiar form of catchy punk without being overly aggressive or manipulative in the process. With the rhythm section constantly impressing me with its tight coordination, the excellent guitar work making the comparisons to Television even possible, and Macero's vocals being a constant source of hooks and youthful vibrancy, Celebration packs a very powerful punch that results in it being one of this year's most satisfying debuts.
Thomas Function – Can't Say No
[audio:http://mineorecords.com/mp3/tfunc-can.mp3]
[audio:http://mineorecords.com/mp3/tfunc-201.mp3]
———————————————————————————————–
16. Beach House – Devotion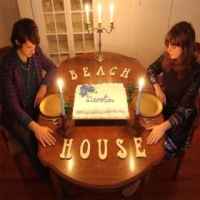 Like many of those who immediately latched onto Beach House's fantastic self-titled debut in 2006, I kept my admiration for the release no secret. It was an atmospherically beauteous album, flawlessly transcribing humane emotions as diverse as regret, embrace, and heartbreak into a sound that was as much accessible as it was ravishing. Beach House, a two-piece based out of Baltimore consisting of guitarist/keyboardist Alex Scally and vocalist/organist Victoria Legrand, were certainly the center of attention in 2006, as their well-received debut was an album that seemed to find its way onto everyone's year-end list (it took a respectable #37 on mine). This year, they have reclaimed that same spotlight, with an excellent second album in Devotion that proves even more fulfilling than their debut. Though it may be subtle, Beach House's own namesake provides for a cleverly suitable effect. Alex Scally and Victoria Legrand craft a sound that ushers the listener away from the hectic rush of complex urbanity, with their style being ceaselessly relaxing without any stylistic mundaneness. Like the location depicted in their namesake, the lushly written songs provide for an escape from petty demands and harsh realities; think of Devotion as a $15, 44-minute vacation. The exquisite "D.A.R.L.I.N.G." is reminiscent of a lost love ballad from the '50s or '60s. Legrand's vocals and Scally's guitar progressions are seemingly able to put listeners into an entrancing state, this time being aided by a guitar soaked in reverb and a set of subdued keys. As per usual, Legrand's vocals are beautifully chilling, being airily husky but giving off a frail sense of imagery in regard to the alluring backing instrumentation. The percussive involvement is always minute, but the lack of involvement makes the delicate nature even more suitably presented in the process. Another aspect that is revived from Beach House's debut is Legrand's ability to create a hook using her vocal range alone. Like "D.A.R.L.I.N.G." and the majority of Devotion, "Gila" is aided by a guitar supplemented by a mixture of keys and organs. Though the bare instrumentation is enough to solicit immediate enjoyment, the moment when Legrand shifts her vocals into a deeper, more sympathetic range by stating, "Don't you waste your time, no-oh-oh," it provides for an instant realization in regard to the sheer beauty that the songwriting of Beach House conveys. With songs like these, Beach House's Devotion is an elegantly beautiful release that sees this talented duo somehow improve upon the excellence of their self-titled debut.
[audio:http://mineorecords.com/mp3/bhouse-dar.mp3]
[audio:http://mineorecords.com/mp3/bhouse-gil.mp3]
———————————————————————————————–
15. Department of Eagles – In Ear Park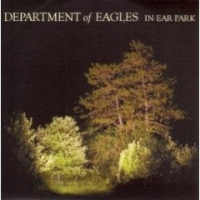 A good majority of people have, at one point in their lives, been forced to live with someone who does not exactly coincide with their standards of life. Roommate horror stories can be as amusing as they are appalling, but everyone recognizes that it is a part of life that most unspoiled individuals have to go through in order to live without a larger financial burden. When Fred Nicolaus and Daniel Rossen were assigned by NYU as roommates in their freshman year of college in 2000, they likely went through the usual semi-awkward introductions. The first few weeks may have passed by without much chemistry, but eventually when they found a common bonding point in music, they knew that luck was on their side. After putting out three EPs and two LPs under the name of The Whitey on the Moon UK, the roommates changed their name to Department of Eagles. Their first two full-lengths, The Whitey on the Moon UK LP and The Cold Nose, saw some moderate success with a stylistic array of electronic pop and sample-based instrumentals, but critics often felt that the releases were too disjointed and cluttered to truly capture a consistent audience. Shortly after the release of The Whitey on the Moon UK LP in 2003, Rossen joined the up-and-coming Grizzly Bear as an additional songwriter and guitarist. However, the two returned to working together shortly, recruiting drummer Chris Bear and bassist Nat Baldwin earlier this year to focus on In Ear Park, the duo's second album under Department of Eagles. While I was personally impressed with some material that Rossen and Nicolaus have collaborated on prior to In Ear Park, this album is a major stepping stone in both of their developments as songwriters. The album itself was written partly as an ode to childhood, with Rossen making it a tribute of sorts to his recently deceased father. The actual "Ear Park" is a park in Los Angeles in which Rossen and his father used to visit, a touching point of significance when the song is being played. A lo-fi charmer, the duo shuffles through a series of intricately composed guitar arpeggios as Rossen relays his tender voice through a midst of backing strings and twinkling keys. The melody and instrumental capacity is astoundingly beautiful, especially when the subject is in consideration. The following track, "No One Does It Like You", captures the essence of '60s pop in extravagant form. Backing vocals are exceptional here, simultaneously adding to both the rhythm section and enthralling melody in the deep and heightened tones, respectively. "Teenagers" is another key-led spectacle that later bursts into a consuming array of subtle horns and strings, highly indicative of the duo's impeccably placed value on songwriting and production.
Department of Eagles – No One Does It Like You
[audio:http://mineorecords.com/mp3/deag-noo.mp3]
Department of Eagles – In Ear Park
[audio:http://mineorecords.com/mp3/deag-ine.mp3]
———————————————————————————————–
14. British Sea Power – Do You Like Rock Music?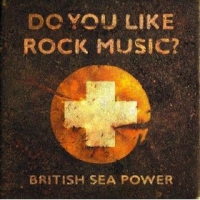 The "sophomore slump" is a term that has been applied a countless number of times for musicians, with indie-rock artists arguably being in that recent undesirable majority. It often proves difficult to attempt to pinpoint the cause for such drop-offs in quality, though I believe much of it can be accredited to the amount of pressure an artist receives from their label, the press, and the masses of fans who follow in their every step. In regard to British Sea Power, I admit that they initially set my expectations at a nearly insurmountable high. I consider their fantastic 2003 debut, The Decline of British Sea Power, to be one of the best debuts of this decade and I continue to give it a listen every so often. After the group released their follow-up, Open Season, in 2005, I found that the result was not something I was too personally enamored with. It was not a bad follow-up by any means, just a step back in the direction that the prevalently ambitious British Sea Power intended to go. With their third album, Do You Like Rock Music?, the album's title seems hypothetical in relation to the brilliant content it conveys. With it, I have once again regained hope that British Sea Power could indeed be one of the most inventive indie-rock bands of the decade. It all begins suitably with "All In It", a brooding build-up where a choral vocal accompaniment sings reflectively over the steady beat of a snare drum. Once the song begins to subtly fade out and the murmur of a church organ is the only audible presence, a burst of percussion and high-pitched guitar effects collapse onto one another, creating a monumental hook that sets the tone for the rest of Do You Like Rock Music?. The brilliant "Waving Flags" is arguably the best song that British Sea Power have written since the classic "Carrion", crafting their trademark sound of epic, guitar-oriented rock into a state of pure bliss. Once the ardently grandiose chorus kicks in, any skeptics of the Brighton-based four-piece will likely cower away. Though the structure remains more consistent and the instrumentation more simplistic, the glimmering "Canvey Island" once again finds its strength in a explosive chorus, fully cemented by a preceding verse and bridge where the murmur of strings are presented over the slight strumming of an electric guitar. Depicting the great North Sea flood of 1953, the suitably named British Sea Power carry the song in full force, touching on feelings on disastrous disbelief as Scott "Yan" Wilkinson resoundly croons, "Don't you think its strange, you know, the way it all works out? Brace yourself for storms and summer drought." the beautiful "No Need to Cry" rounds off the album very nicely. Being somewhat of a new approach for British Sea Power, they pull off the sympathetic throwback love ballad with ease. Wilkinson turns his vocal intensity down a notch but compensates it with a lush assortment of guitars, subdued percussion, and cooing backing vocals. Unlike the stadium-sized intensity of the choruses in excellent tracks like "Waving Flags" and "Canvey Island", "No Need to Cry" uses a more subtle approach in being uplifted by a simplistic sprinkling of keys. Regardless, the result is stunningly beautiful when a violin cleverly emerges from the layers of delicately crafted sound during the song's final few moments. Do You Like Rock Music? opens, continues, and concludes in the same way: with consistent quality. So, if for some reason, the question of "Do you like rock music?" remains etched in your head, it should be quite easy to answer. In regard to this specific album, the answer is an unhesitant "yes".
British Sea Power – Waving Flags
[audio:http://mineorecords.com/mp3/bspower-wav.mp3]
British Sea Power – Canvey Island
[audio:http://mineorecords.com/mp3/bspower-can.mp3]
———————————————————————————————–
13. The Walkmen – You & Me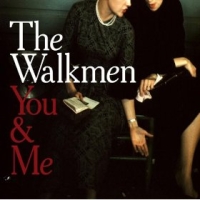 Whether or not The Walkmen regressed on You & Me is a topic with two sides to it. Yes, they returned to a style that was more indicative of their first two albums with a higher emphasis on heavily distorted guitars and angular vocal melodies, but there is still a glaring aspect of You & Me that separates itself from any of The Walkmen's preceding four releases. While percussively aided keyboards were often at the forefront on Everyone Who Pretended to Like Me Is Gone and distorted guitars and yelps comprised most of Bows + Arrows, You & Me serves as arguably the most stylistically multifarious album of their commendably consistent career. Their usual use of overpowering guitars, shimmering keys, and clashing percussion is predominant, but when looking at it by a track-by-track basis it becomes evident that efforts like "On the Water" and "Red Moon" contribute to an album whose stylistic scope remains unpredictably consuming. The swirling mixture of keys and horns in "Red Moon" creates some charmingly melodic circumstances for a topic as simple as romantic longing, while the beginnings of "On the Water" invokes the same sort of exotic imagery that songwriters in the vein of Tom Waits have been so known to generate. As the rumbling of bass underlies a glistening guitar progression, singer Hamilton Leithauser concocts a series of vividly appropriate lyrics. "All the years keep rolling, the decades flying by," he sings as the guitars pick up pace and the track reverts from a mystical bass-led enigma into a hard-rocking fury. "But ahh, the days are long." This lyrical realization is complemented superbly by Leithauser's uniquely invigorating howl, an aspect that is aided by instrumentation that increases in intensity as the track progresses. "Red Moon" and "On the Water" are particularly excellent usages of the band's tendencies to use natural imagery, an effect that supplements the occasional tranquility of both tracks superbly. In terms of each individual song, the songs are not the most structurally adventurous or melodically intimidating in the band's catalog, but other gems like the anthemic "In the New Year" and the innovative use of percussion in "Postcards From Tony Islands" should convince listeners that the five-piece have clearly succeeded in crafting one of their most fascinatingly compelling releases to date.
[audio:http://mineorecords.com/mp3/wmen-ont.mp3]
[audio:http://mineorecords.com/mp3/wmen-red.mp3]
———————————————————————————————–
12. Wolf Parade – At Mount Zoomer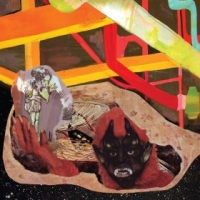 Few bands manage to be as innovative and instantaneously accessible as Wolf Parade, the acclaimed joint project of Spencer Krug and Dan Boeckner. The most impressive thing to me about the two collaborators, however, is not the infectious melodies they create or the constant critical acclaim that comes their way, but rather the stylistic transition that both are able to make seamlessly as they jump from project to project. Both have been renowned as a few of the busiest songwriters in indie-rock and their durability throughout the past several years can mainly attributed to the unique and melodically invigorating aspects that their songwriting triggers. At Mount Zoomer will hardly feel like a sophomore album to most listeners, as both Krug and Boeckner have been employing reminiscent styles in their respective projects of Sunset Rubdown and Handsome Furs ever since Wolf Parade originated. But it is also a common belief to state that Wolf Parade's debut, Apologies to the Queen Mary, contains the most accessible material from either artist to date, an aspect that arguably derives from intentions to promote their material to a more diversified audience. Krug's share of material on At Mount Zoomer appears most reminiscent to his work with Sunset Rubdown, with the eerily resounding flair of "Bang Your Drum" and "An Animal in Your Care" employing much of they key-oriented formula over the yelping vocals and consistently revolving song structures that made trademark Sunset Rubdown tracks so memorable. Keeping in mind that At Mount Zoomer comprises of a similar structure in that Krug and Boeckner contribute an even number of separate tracks, I am actually more impressed with Boeckner's efforts this time around despite Krug's showings also being expectedly strong. This can be primarily attributed to Boeckner's increased instrumental virtuosity, as his use of keys and synths has noticeably become more prevalent. This is best evident on "Language City" and "The Grey Estates", both tracks that utilize an array of sparkling keys in an infectious chorus that is also guided by guitars and rhythmic additives. Despite Boeckner providing for a more consistent offering of quality songwriting, Krug offers one of the best tracks in the excellent "California Dreamer". Krug's skills as both a songwriter and excellent keyboardist are in full display as he shifts a minimal introduction of singular keys and backing percussion into a chorus that is the most anthemic and memorable on the album. "I'll be round, I'll be round, I'll be round," he sings prior to the bridge. "Like a teenager in town where all the other young lovers are found." It is a moment that is aided purely by the intensifying tempo of deepened keys, a technique that makes the exceptional chorus that follows even more satisfying. A few shrill chords on keys then follow as the fully bolstered rhythm section emerges for the first time. Boeckner's "Fine Young Cannibals" also serves as a standout, mainly due to a catchy little guitar riff that manages to sound so seductively enthralling over a soulful blend of keys (à la "It's a Curse"). As the steady delivery of a new wave-like guitar progression eases placidly over concise percussion, it takes over two minutes for the track's greatest hook to appear. Signaled by the brisk entry of keys, a crescendo of chords flurry over the same guitar progression and intensifying quivers. Keeping in mind that a Krug-Boeckner release without some sort of epic would feel out of place, the concluding "Kissing the Beehive" makes use of both songwriter's ability to craft alternating song structures within a familiar melody. Though the first several listen will treat nothing to the listener but a few unexpected melodic surprises, each new listen with a better comprehension of the structure provides more in terms of infectiousness and enjoyment. As that track ends, it is easy to note that Krug and Boeckner have once again collaborated for one of the most enjoyable indie-rock releases of the year.
[audio:https://obscuresound.com/temp/wparade-lan.mp3]
———————————————————————————————–

11. Portishead – Third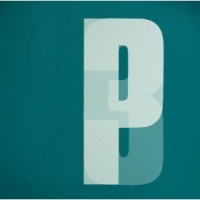 Unlike the majority of other groups during the mid '90s in Britain, Portishead did not become legends by releasing a masterpiece or two alongside a dozen or so middling attempts at reviving glory. Instead, the trio's status as one of the most mystifyingly ambiguous groups to have an undeniable influence on contemporary music was granted because of sheer quality, not because of an excess of tours or releases. Prior to this year's release of Third, the group released two albums of new material in the span of 13 years. Both of them, Dummy and Portishead will forever be considered landmark achievements in the genres of trip-hop and atmospheric alternative-pop. Clearly, unless Portishead have something worth releasing, it is not going to see the light of day. This rare ideology continues with Third, an awe-inspiring release that ranks up there with the classic Dummy as being one of the most atmospherically brilliant releases of the past 20 years. Their arrangements are often initially sparse, such as in "The Rip" where only an acoustic guitar and haunting synth pad appears to back Beth Gibbons' quivering vocals. Like many classic Portishead tracks though, the melodic and instrumental expansion of "The Rip" is what makes the group's ingenious level of execution so irresistible. As a bassy synth arpeggio backs a lengthily stable croon from Gibbons, a simultaneous percussive ignition occurs as the track steadily fades to black. The vocally brooding nature of "Plastic" and the ethereal, guitar-based murmurs of "We Carry On" may provide indication that Third is Portishead's least accessible album out of their three, but successive listens will reward even those who are reluctant of the trio's atmospherically-based talents. Sure, there are less instantaneous hooks, but Third is a grower whose genius is slowly unveiled with careful audible precision. For immediate enjoyment though, a track like the appropriately titled "Machine Gun" (with its percussive bursts) and the melodically enchanting "Hunter", the latter which proves to be one of Portishead's most captivating efforts. Haunting is often a common word to describe Portishead's atmospheric brilliance, and never has being haunted been so enjoyable. A sheer piece of atmospheric perfection, Third is an album to be treasured by fans of Portishead and newcomers alike.
[audio:http://mineorecords.com/mp3/phead-hun.mp3]
[audio:http://mineorecords.com/mp3/phead-rip.mp3]