Posted
December 17, 2008 by Mike Mineo
in Features
Best Albums of 2008: #30 to #21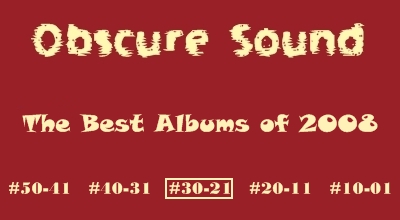 by Mike Mineo
———————————————————————————————–
30. Air France – No Way Down EP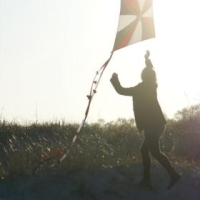 This feature may be called the "Top 50 Albums of 2008", but the title alone does not give me enough justice to dismiss arguably the finest EP of the year in Air France's No Way Down. Throughout the six tracks and 23 minutes that make up this fine EP, the Swedish duo crafts an audible world that is both magical and enlightening, with the effective atmospheric capabilities displayed being reminiscent of the Avalanches' classic Since I Left You in its ambitious sample-led scope and sheer melodic aptitude. With twittering brass, sweeping strings, radiant synthesizers, and a variety of samples that are often comprised of pleasant sounds like the chirping of birds or the sounds of a seashore, No Way Down takes the listener to a world where relaxation and lighthearted innocence are at the forefront. A track like "No Excuses", with its reflective keys and heavy chorus, sounds like it would be perfectly associated with the joyful state of a party-filled tropical island, while "Collapsing at Your Doorstep" invokes a similar fantasy world-setting that proves to be more emotionally resounding with a vocal sample and accompanying strings that are gradually accompanied by an evolving use of percussion, bass, and guitar. The prominent samples throughout "Collapsing at Your Doorstep" (taken from the '80s TV series "Beauty and the Beast") all feature the voices of children, a remarkably effective technique that perfectly initiates the feelings of that certain period in childhood when innocence allowed even the most trivial thing in life to utterly amaze you. The brilliant "June Evenings" sees the group increase their focus on pop music while still maintaining their atmospheric ingenuity. The instrumentation is more vigorous, but certain effects like the melodic whistling during the chorus, the subtly enriching bass line, and the calming female vocals that consume the verses make "June Evenings" one of the best tracks of the year. Forget the fact that No Way Down is too short to be a full-length; it is truly one of the most innovative releases of the year, EP or not.
[audio:http://mineorecords.com/mp3/afrance-jun.mp3]
Air France – Collapsing at Your Doorstep

[audio:http://mineorecords.com/mp3/afrance-col.mp3]
———————————————————————————————–
29. Sigur Rós – Með suð í eyrum við spilum endalaust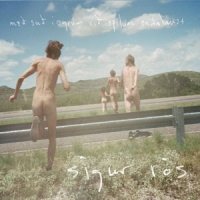 When attempting to describe the work of Sigur Rós, I have come across many people who opt to jump right into the fact that the Icelandic four-piece occasionally sing in Vonlenska, a made-up language concocted by the band's members. Frontman Jónsi Birgisson has explained time and time again that it is purely meant to act as a melodic aid for the voice in songs where lyrical content is deemed irrelevant in comparison to the harmony and level of ardency that the vocals emit. Birgisson's explanation is certainly a better indication of Sigur Rós' method of success than those who only know the group for overly exposed linguistic purposes. What remains true is that Sigur Rós are one of the most emotionally demanding acts of the decade, and it is the reason why they have become so influential to western fans and artists alike who cannot understand a lick of what Birgisson is saying. This emotional leverage that the powerful instrumentation conveys is comparable to the role of classical music during the Romantic period, a very common comparison that is synonymous with the group's classical and minimalistic influences. The group's fifth album, Með suð í eyrum við spilum endalaust, is a continuation upon their expectedly domineering orchestral instrumentation, though it also sees them shying away from the minimalistic concepts that were so abundant during their first few albums. This is best seen on "Gobbledigook" and "Inní mér syngur vitleysingur", where a brisk progression of keys commands perhaps the most playful melody that the group has written. Strings make their emergence during the second verse, but they are now a supplement of the keys rather than an unavoidable force. While there is certainly a heavier emphasis on brisk keys and traditional guitar progressions throughout the album, tracks like the ethereal "Góðan daginn" and the epic build-up of "Festival" are a return to Sigur Rós' classic mold. The true beauty of Með suð í eyrum við spilum endalaust, though, is that the group is able to succeed in both new and old stylistic endeavors.
[audio:http://mineorecords.com/mp3/sros-gob.mp3]
[audio:http://mineorecords.com/mp3/sros-god.mp3]
———————————————————————————————–
28. Hercules and Love Affair – Hercules and Love Affair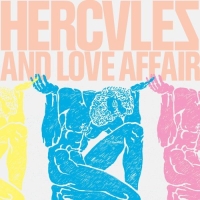 Though his talented songwriting is worth considerable praise alone, fans of Antony Hegarty often find it easiest to distinguish the English singer/songwriter by his voice, an enjoyably unique feature that ranges several octaves and encompasses a striking delivery that is practically impossible to rival. It is the type of voice that sounds good over any style of music accompanying it, mainly because of the raw skill and emotional capacity Antony pours into it. Recognizing the vocalist's talent, Andrew Butler wrote "Blind" and showed it to Antony in 2003 with the intent of getting him to do the vocals. The two finished the track and then pushed it aside, planning to come back to it later. It was not until a year later when the urgings of Antony encouraged Butler to revive the track and perhaps an entirely new project altogether, resulting in the eventual birth of Hercules & Love Affair. As can be heard on their eponymous debut, Butler's emphasis on dance and disco presents wildly exciting circumstances for Hercules & Love Affair, especially considering that he has the help of Antony, who adds his vocals to half of the tracks on Hercules & Love Affair's debut. Those accustomed to Antony's delicate piano-laden ballads may find it initially difficult to grasp the new style, but Antony does a remarkable job throughout the release and simply solidifies the belief that his vocal delivery sounds good over just about anything. Raise Me Up". It illustrates Butler's sensational songwriting, Tim Goldsworthy's sparkling production, and Antony's invigorating vocal form in simultaneously impressive form, with the constant urging of a seductive bass line being the underlying factor of remembrance. Antony soulfully croons over the simplistically powerful rhythm section during the song's first several moments, all until a lethal hook is introduced by the impulsive offerings of brass and keys. The chorus sees an expansion of instrumentation over a handful of vocal tracks, all being highlighted by Antony's soaring vocals. Both the chorus and verses are equally irresistible, being reminiscent of quality disco and dance in more ways than one. "Blind" is the most recognizable Hercules & Love Affair track for good reason, with its variety being the most alluring element. For all six minutes it remains unpredictable, exciting, and bursting with an array of engaging hooks. The only repetition is intentionally done so in order to relive highlights; Butler does not waste time repeating moments worth forgetting on this remarkable debut.
Hercules and Love Affair – Raise Me Up

[audio:http://mineorecords.com/mp3/hercu-rai.mp3]
———————————————————————————————–
27. Okkervil River – The Stand Ins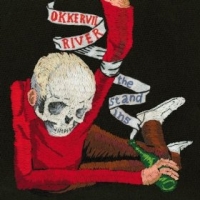 Like David Berman and Mark Eitzel, Okkervil River frontman Will Sheff has a growing reputation as one of the most poignantly effective lyricists in indie-rock. As Okkervil River's album last year, The Stage Names, displayed with its occasional metaphorical musings regarding the correlation between life as a performing artist and life's hardships, the topics do not always have to pertain to loneliness, regret, and unrequited love to result in success (though they have always remained common themes throughout Sheff's work). In addition, Okkervil River's style of play has never quite coincided with the typical output of someone as lyrically inclined as Sheff. A clever fusion of folk and indie-rock, the songs are often so infectious that the irresistible melodies may tend to overshadow Sheff's lyrical content. As a result though, the tracks have a considerable amount of replay value for the cumulative ; it is a special aspect that is displayed once again on the group's fifth full-length album, The Stand Ins. There is no central thematic focus on The Stand Ins when compared to the constant perceptions of pop culture throughout The Stage Names, but Sheff's multifarious ability to write consuming songs and lyrical additives that involve real-life circumstances carries the album to similar heights. "Singer Songwriter" sees one of the band's folkier efforts come to life as Sheff relays the expectations involved in a monetarily successful family. "You come from wealth, yeah you got wealth," he sings. "What a bitch they didn't give you much else." As far as establishing classics goes, "Lost Coastlines" is one of the best efforts Okkervil River have released with its mixture of throwback pop and indie-rock. Sheff lowers the pitch of his voice slightly during a chorus that is backed heavily by a bass line that sounds like it was borrowed from some '60s pop classic. He brings his voice back to normal range when the energetic chorus enters and a series of "la la la" outbursts are accompanied by a fleetful guitar and later a majestic mixture of horns and strings. As usual for this consistently excellent group, The Stage Names is another enjoyable addition to Okkervil River's glowing discography.
Okkervil River – Lost Coastlines

[audio:http://mineorecords.com/mp3/orive-los.mp3]
Okkervil River – Singer Songwriter

[audio:http://mineorecords.com/mp3/orive-sin.mp3]
———————————————————————————————–
26. Explorers Club – Freedom Wind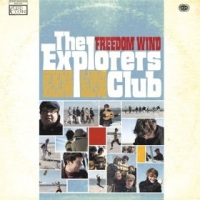 Most artists who rely on an outdated style to achieve success are often left in the dust, realizing that their primary mistake lied in not attempting any form of innovation that would uniquely captivate the listener. I doubt that you will ever read a review or feature about The Explorers Club that does not mention Brian Wilson or The Beach Boys, but the South Carolina-based seven-piece manages to pull it off so ingeniously that their own originality shines through on every track throughout their debut, Freedom Wind. "Don't Forget the Sun" is a perfect example of why The Explorers' Club take on nostalgic '60s pop is one of the best interpretations of the past several years. The overlapping vocal harmonies that take place during the track resembles Wilson's most melodically invigorating moments, with the warm clap-based rhythm section, sprinkling of keys, and sporadic bursts of brass attributing to the immediate infectiousness as well. Three members in The Explorers Club share vocal duties and they do a fantastic job all throughout the album, most notably on "Hold Me Tight", the lush "Safe Distance", and the twangy "In the Country". All of them look to be in their 20s as well, making their ability to capture the greatest moments of '60s pop and surf-rock even more impressive. Many of those who were already familiar with The Explorers Club will also recognize "Forever", a track from their debut EP that seemed to capture the most buzz among music publications. Its contemporary take on '60s pop makes "Forever" somewhat reminiscent of That Thing You Do! soundtrack and other somewhat recent movies whose scores are focused on an accessible vein of throwback pop, which also means that visions of The Beach Boys, The Beatles, and The Zombies remain heavily prevalent in the process. Soaring falsettos, big-time hooks, and grandiose choruses… they can all be found on Freedom Wind, one of the most delightfully consuming debut albums of the year.
The Explorers Club – Don't Forget the Sun

[audio:http://mineorecords.com/mp3/eclub-don.mp3]
[audio:http://mineorecords.com/mp3/eclub-for.mp3]
———————————————————————————————–
25. Xiu Xiu – Women As Lovers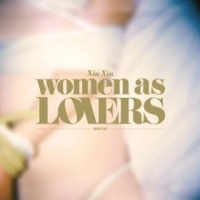 When frontman Jamie Stewart announced late last year that Xiu Xiu's sixth studio album, Women as Lovers, would be "more approachable or communicative on a basic human level" than any of the band's previous releases, a substantial number of fans likely scratched their heads in disbelief. After all, it had always been a form of anguished unpredictability that made Xiu Xiu a contemporary staple in the genre of experimental art-rock, with additional unconventional structural techniques making compatible similarities to other artists seemingly impossible. With past lyrical content that included perverse sexual fantasies, grotesque fetishes, and descriptive violence—often supplemented by instrumentation that would be easily classified as avant-garde—Stewart has always been rightfully credited as being a poetically brilliant lyricist, with an ability to write songs that treat the listener to simultaneous feelings of heartrending romanticism and uneasiness difficult to match. Such history can beg a simple question: Just how "more approachable" is Women as Lovers when compared to Xiu's Xiu's past releases? The album's most accessible and initially satisfying track, "No Friends Oh!", serves as excellent indication of the group's efforts to promote this new emphasis. Apart from showcasing some of Stewart's most fulfilling songwriting of his career, the song serves as a nostalgic reminder of Xiu Xiu tracks where pop-oriented hooks reigned supreme over eerily sparse instrumental content. It beckons accessibility in the same way that "Save Me Save Me" and "I Luv the Valley Oh!" did, mixing unpredictably appealing verses with a consistently explosive chorus of epic proportions. "Tommy and Dan, you can't hold hands", Stewart sings in his lovably torturous croon during the chorus, enhanced by an remarkably layered brass progression that remains slightly out of key for rewarding effect. "Who cares you're gay / But it's your age / No friends oh". Like the lyrical content on "No Friends Oh!", a common theme throughout Women as Lovers appears to be the vile form of corruption that society has on the children that are forcibly exposed to it. With a chilling organ and delicate guitar progression, "Black Keyboard" relays the tarnishing effect on a child in a home of vile mental and sexual abuse. "Be free, laugh at your son / A child is nothing without hate", Stewart sings, with a touch of sarcasm ringing in his quivering vocals. He coaxes up imagery throughout the album in tragically impressive form, whether it be of a child being pushed on a swing by a deranged mother on "Black Keys", an infant who dies of parental neglect in "Gayle Lynn", or the social reject who pops both Percocet and pimples on "White Nerd". Though few would have predicted that Xiu Xiu would increase their already empowering form of ambitiousness, Women as Lovers capitalizes on it as yet another bold and consistently satisfying release in Xiu Xiu's discography. Like its preceding releases, Women as Lovers is a grower that will warmly reward listeners who give it the time it deserves.
[audio:http://mineorecords.com/mp3/xiux-nof.mp3]
Xiu Xiu – I Do What I Want, When I Want
[audio:http://mineorecords.com/mp3/xiux-ido.mp3]
———————————————————————————————–
24. Paul Weller – 22 Dreams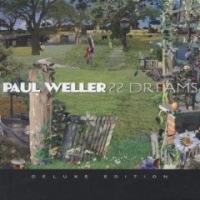 Upon reflection of Paul Weller's respectable career, it makes little sense why he would feel any incentive to release a sprawling album like 22 Dreams, the lengthiest and arguably most stylistically diverse album of his 30+ year span as a songwriter. After all, anyone with even the slightest understanding of The Modfather's illustrious discography as both a solo artist and frontman of The Jam and The Style Council would already recognize him as being one of the most successfully eclectic songwriters to come out of England in the past several decades; he simply has nothing left to prove. He is a passionate musician though, and thankfully for all of us he has been ceaseless in his work. Weller's ninth solo album, 22 Dreams, manages to simultaneously capture glimpses of his stylistic past while introducing a batch of newly attempted styles to the mix. Considering that the album boasts over 68 minutes of new material that spans over two discs, there is plenty of room for it too. An accustomed format for contemporary double albums has been for one side to inherit the louder and more instrumentally involved tracks, with the other side being more depictive of an artist's subdued side. Rather than abiding by such limited conventionalism, Weller has created a cohesive flow that allows his multifarious vision to flourish without stylistic repetition bogging it down. Weller had intended 22 Dreams to be a thematic attempt at capturing the changing of seasons and the structure alone does a remarkable job of that; the subtleties are displayed through the transitional tendencies of each proceeding track. The first several tracks commendably serve as the introductory indication of Weller's diversified approach on the album; "Late Nights" is an acoustically charged folk ballad with Celtic ties, "22 Dreams" and "All I Wanna Do (Is Be With You)" are traditional radio-friendly Weller solo tracks in their infectious uses of R&B and traditional British rock, and "Have You Made Up Your Mind possesses an irresistible chorus that demonstrates Weller's knack for soul and rock. In fact, if organs and keys had a more active role in "Have You Made Up Your Mind", it would serve as the most distinctive reminder of The Style Council's lovable flair. The latter end of the second disc takes a more experimental turn, seeing Weller turn to the workings of a piano ballad in "Invisible", the spoken-word acoustics of "God", and the electronic ambiance of "111". What tracks like these have done is separate Weller from the clichéd alternative-rock that other aging artists put out shamefully these days. The difference with Weller is that he has maintained a majestic vision that is consistently worthy of production for over 30 years, a sentiment illustrated deeply on 22 Dreams Apart from being the most eclectic and resourcefully imaginative solo album of Weller's career
[audio:https://obscuresound.com/temp/pwell-pus.mp3]
[audio:https://obscuresound.com/temp/pwell-22d.mp3]
———————————————————————————————–

23. Nick Cave and the Bad Seeds – Dig, Lazarus, Dig!!!

If someone were to ask me to associate the word "prolific" with any contemporary artist, there is a reasonable chance that Nick Cave would be the first name that came to my mind. I am certainly not alone on this either, as the Australian songwriter has been one of the most critically acclaimed artists since his first solo release in 1984. Prior to that, his existence as the frontman for gothic post-punkers The Birthday Party proved to be merely a preview of one of our generation's most talented and topically multifarious songwriters. This acclaim is impressive for several reasons, the most prominent being the prolific number of releases he has stringed together since the mid '80s. It has become a common practice for Cave to release a new album every one or two years, making it astonishing that there is not one album out of his dozen or so that can be called a failure or even mediocre. With that being said, the fact that Dig, Lazarus, Dig!!! is one of his most accomplished releases is very impressive. While it does not echo the elegant morbidity of classics like The Boatman's Call, its sharp production and high involvement of guitars and organs remains somewhat reminiscent of another Cave classic in Let Love In. The focus of several songs coincides with Cave's trademark scenarios of the bizarre, broken hearted, and religiously overzealous, while his fusion of rock, gospel, and blues is also at the forefront. The stylistic variation presented in each track providing the utmost suitability for the topic at hand, like in the brooding "Jesus of the Moon" where thick acoustics and menacing strings complement religious allusions that foreshadow an apocalypse of some sort, most likely pertaining to romance. In terms of livelier but just as successful efforts, "Today's Lesson" is led by a thunderous bass line and droning keyboard that emits pure infectiousness. The topic here is an ambiguous and ironic look at prostitution, even if Cave says bluntly that the lesson is "something about the corruption of the working class". It is all part of his charm though, and after nearly three decades of listening to his material there are only a few people foolish enough to doubt Cave's ability.
Nick Cave and the Bad Seeds – Today's Lesson

[audio:http://mineorecords.com/mp3/ncave-tod.mp3]
Nick Cave and the Bad Seeds – Jesus of the Moon

[audio:http://mineorecords.com/mp3/ncave-jes.mp3]
———————————————————————————————–
22. No Age – Nouns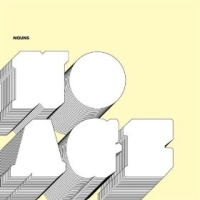 In addition to attending free gigs that are only a few blocks away, it must certainly be a thrill to be a part of fledging local music scene. After a local band becomes massively successful, I can only imagine the feeling acquired when looking back upon the days when they were performing in a friend's garage, simply classifying the experience as something that saw a part of a group's evolutionary process toward productivity. Those active in Los Angeles' scene – particularly at one of the city's most famous venus, the Smell – have experienced local success stories before, but there were few that came close to the acclaim of No Age this year. Upon releasing their second album, Nouns, the local duo began receiving glowing reviews, resulting in a massive amount of exposure and their participation in gigs with quality acts like Times New Viking and Liars. The critical success was not much of a surprise for those who had followed the band since their 2005 inception, but the amount of listens that the album was receiving proved quite shocking considering the style of music that No Age plays. While often inventively enticing, their lo-fi interpretation of noise-rock is neither accessible nor instantaneously memorable. However, lying behind the fuzz, distortion, and repeated samples throughout Nouns, hidden gems will start to emerge with each successive listen. This is likely why the album's recognition has only hardly faded since its May release. "Teen Creeps", despite uneventful transitions and a repetitive melody, sounds like a lost gem from a late '80s punk compilation with its three-chord fixtures and fuzzed production. Their use of electronic elements can be seen in the excellent "Things I Did When I Was Dead", where the duo implements a near spoken-word set of vocals over guitars and two simultaneous samples, one of which sounds like a clown honking his nose and the other like a high-pitched . The elements within the songs are often a guessing game, but the high degree of success that often occurs is not. "Cappo" proves as one of the album's more accessible efforts with its typical indie-rock flair, sporting a guitar-led hook in the chorus that sees a cross between grunge and power-pop. "Sleeper Hold" reaps greatly from a similar aspect with an even more explosive hook, once again hidden rewardingly over a plethora of distortion and muddled rhythm. To fully enjoy Nouns is a benefit that comes with successive listens for many people, but I can assure you that this album deserves the time required of it.
No Age – Things I Did When I Was Dead

[audio:http://mineorecords.com/mp3/nage-thi.mp3]
[audio:http://mineorecords.com/mp3/nage-tee.mp3]
———————————————————————————————–
21. Lil Wayne – Tha Carter III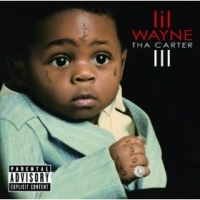 Oh, what can I possibly say about this album to justify its placement? So many things were said leading up to the anticipated release of Tha Carter III that no one knew whether it was going to be a landmark masterpiece or a colossal disaster. As it turns out, neither classification applies. To be simple, Lil Wayne's latest is simply an extremely solid collection of songs that provides a great mixture of star-studded hip-hop ("Mr. Carter"), smoothly infectious soul and gospel ("Comfortable"), and "hip-pop" ("Got Money", "Lollipop") . The production is sharper, the guests are brighter, and the songs are catchier than Tha Carter III's two older siblings, but some may debate the flow and stylistic customization of the effort. To me, the range presented does nothing but show why people are primarily attracted to Lil Wayne in the first place; whatever he says – no matter when presented over synth-based hip-hop beats or suave guitar progressions – is thoroughly entertaining. Whether he raps about fixing an uncreative hip-hop track using medical metaphors over a jazzy percussive beat in the excellent "Dr. Carter" or tunes in over Betty Wright and a guitar line very typical of the '80s in "Playin' with Fire", Lil Wayne is inarguably one of the most entertaining performers active today. For material more indicative of his typical hip-hop flair, it is difficult to beat something with the insatiable flow of "3 Peat" or the hooky chorus of "Mr. Carter". Even two of Kanye West's cuts – "Shoot Me Down" and "Let the Beat Build" – prove engaging in seeing how Lil Wayne alters his delivery over brooding bass-led pop or sample-led soul, respectively. In each case, Lil Wayne's output remains synonymous of his typical form, with guests like Robin Thicke taking over the choruses for an additionally focused hook. As usual though, whenever Lil Wayne appears on a track, it has a sort of quality that only he can uniquely achieve through a shockingly astute grasp on pop culture. Oh, and that little thing called skill.
[audio:http://mineorecords.com/mp3/lwyn-3pe.mp3]