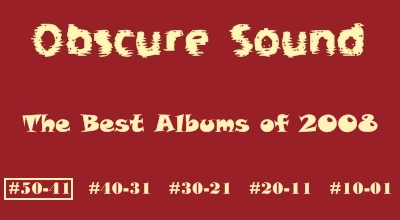 by Mike Mineo
———————————————————————————————–
50. Hot Chip – Made in the Dark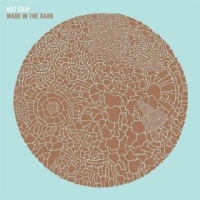 Before they earned a Grammy nod or topped the UK singles charts, Hot Chip had a considerable amount of doubt surrounding them. Their 2005 full-length debut, Coming on Strong, showed signs of potential here and there with a few stellar hooks, but many found the London-based group to be lacking in three things that are often vital in electronic pop: energy, wit, and consistent infectiousness. They answered the criticism resoundingly with their second album, The Warning, a year later and have not looked back. It somehow found the perfect divide between creativity and accessibility, proving more accessible than Coming on Strong while also suggesting that the group was steadily evolving into something that could be easily separated from the hordes of generic synth-pop acts. The songs were bouncier, more energetic, and – most importantly – more fun. That being said, it was hardly a surprise when their follow-up, Made in the Dark, proved just as successful and arguably even more so when considering how remarkably consistent the album's quality is. The budding catchiness of "Ready for the Floor" may very well be the best song of their short career so far, while even the more emotionally demanding pieces like the seductive "We're Looking for a Lot of Love" and the swanky "Don't Dance" prove wildly successful, providing a fair amount of diversity to an album whose genre usually does not demand it. It simply proves that Hot Chip are beginning to think outside of the box and, in doing so, are succeeding dramatically.
Hot Chip – Ready for the Floor

[audio:http://mineorecords.com/mp3/hotc-rea.mp3]
Hot Chip – We're Looking for a Lot of Love

[audio:http://mineorecords.com/mp3/hotc-wer.mp3]
———————————————————————————————–
49.Little Joy – Little Joy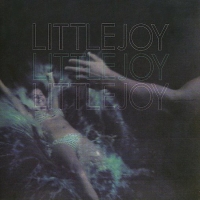 When you are a member like an internationally renowned band like The Strokes, it can be difficult when attempting to separate yourself from your past projects in order to form a new one. These initial thoughts may have ran through Fabrizio Moretti's head when he first formed Little Joy, but after the widespread acclaim of their self-titled debut album, the association appears nearly obsolete. Never mind the fact that lead vocalist Rodrigo Amarante can sound eerily like Julian Casablancas on tracks like the tropical "No One's Better Sake" and the rockabilly-tinged "How to Hang a Warhol". Little Joy is ultimately the product of a compelling stylistic focus, resulting in carefree and extremely accessible effort that allows simplicity to flourish in the most complementary way possible. Beautifully interweaved backing vocal harmonies, subdued rhythm sections, and the gentle twang of acoustic and electric guitars are a few of the components at work throughout the album, as is the powerful usage of Amarante's breezy vocals. Though Little Joy was released a month or two after the warm days of summer, it is inarguably a perfect album for the season. Additionally, even though Amarante is the lead vocalist throughout the majority of the album, Moretti's girlfriend, Binki Shaprio, shines brightly with her backing vocals and on "Unattainable", an unrequited love ballad that blends gentle acoustical melodies and hushed vocal harmonies. This track, in addition to irresistibly luxurious efforts like "The Next Time Around", makes Little Joy a sure winner.
Little Joy – The Next Time Around

[audio:http://mineorecords.com/mp3/ljoy-nex.mp3]
———————————————————————————————–
48. Phoebe Killdeer and the Short Straws – Weather's Coming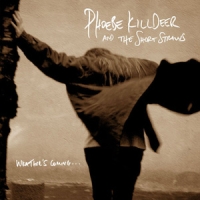 At one time in her life, Phoebe Killdeer was an eight-year-old who admired few people more than her musical hero, Tom Waits. As a college student, such a fact was quite alarming to me. After all, I have some friends my age who STILL are not mature enough to even respect Waits as a songwriter. For an eight-year-old to recognize such prevalent talent, it can perhaps prove to be an indicator of their future musical endeavors. Well, this was at least true in Killdeer's case. Now a renowned songwriter who, like Waits, continues to defy stylistic and methodical norms, her solo debut, Weather's Coming, exhibited both a raw display of talent and a veneration for artists of the past and present with a swirling stylistic fusion of jazz, Afro-pop, blues, and folk. The audibly emotional fury of "Big Fight" plays with a form of vocalized free-jazz that sees a variety of woodwinds and brass combine with the constant use of an upright bass to create a purely enthralling sense of tension. It sounds like something Matthew Herbert would have crafted, but the credit here goes to Killdeer and her noted producer Marc Collin. "Let Me" sees her pop approach in more conventional form, using elements of Afro-pop in the echoey keys and supplementing electric guitar. Combined with the serene elegance of Killdeer's voice, it creates a resoundingly successful atmosphere that contributes to an album that has been criminally overlooked this year.
Phoebe Killdeer & The Short Straws – Let Me

[audio:http://mineorecords.com/mp3/killdeer-let.mp3]
Phoebe Killdeer & The Short Straws – Big Fight
[audio:http://mineorecords.com/mp3/killdeer-big.mp3]
———————————————————————————————–
47. Firekites – The Bowery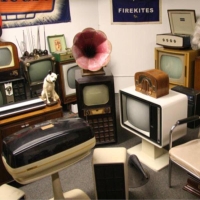 Speaking of criminally overlooked albums, Firekites' The Bowery has subtly emerged as one of this year's finest folk-oriented efforts. The focus throughout the release is folk music, but the subtle implementation of jazz and even electronica is executed flawlessly by this Australian collective. Some tracks like "Same Suburb Different Park" tend to have more emphasis on electronica, while the beautiful "New Year Has Spoken" seems more inclined to tread in folkier and jazzier waters. Regardless though, every track on The Bowery flourishes with exceptional songwriting and instrumentation that gives the group more depth than the majority of their contemporaries, a complement that also weighs heavily on their ability to multifariously emit a selection of styles. Two tracks in particular, "Autumn Story" and "Paris", are particularly indicative of this wildly successful fusion of folk and electronica. "Autumn Story" gradually shifts from a sole acoustical melody to one that is accompanied by tragically empowering strings and steady percussion, eventually supplemented by a gurgling synth pad that echoes the initial guitar melody elegantly. The usage here is subtle underneath the strings and intricate guitar progression, but it adds to the atmosphere of the track even more so. The instrumental "Paris" utilizes synth pads in similar form, throwing it under a variety of simultaneous guitar progressions. When the distant use of an upright bass is heard, the percussion picks up and introduces the listener to a more vigorous instrumental approach. The introduction, like every stylistic preface on this beautiful album, is one that proves highly rewarding and consistently satisfying.
———————————————————————————————–
46. Destroyer – Trouble in Dreams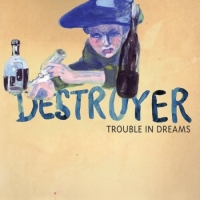 Dan Bejar, better known under his Destroyer alias, has made a name for himself as one of the most consistent songwriters in contemporary indie-rock ever since the 1996 release of his debut, We'll Build Them a Golden Bridge. He is also known as one of the most prolific, releasing eight LPs in a span of eleven years and appearing on a countless number of year-end lists because of it. Well, here he is again with Trouble in Dreams, an effort that sees him continuing with his uniquely invigorating delivery and continuously impressive songwriting. Whether you happen to be a fan of The New Pornographers, Swan Lake, or Destroyer itself, Bejar's vocals has become one of the most recognizable in contemporary indie-rock for good reason. Trouble in Dreams, his eighth LP, finds . Debating which Destroyer album is the most worthwhile can be a trivial affair, as it is a widely accepted opinion that he has yet to release an album under the alias that lacks his usual vigor and strengths as a songwriter. That being said, Trouble in Dreams is simply like his other albums: engrossing and melodically rewarding, both in ways that improve with each successive listen. The eight-minute "Shooting Rockets (From the Desk of Night's Ape)" proves to be one the album's best efforts, throwing in plenty of Bejar's expected metaphors over a forceful display of swift keys and roaring guitars to create something that is epic and masterfully constructed. The same can be said for the majority of the album, as Bejar has once again crafted something worth contributing to his status as one of the most consistent songwriters in indie-rock.
Destroyer – Shooting Rockets (From the Desk of Night's Ape)
[audio:http://mineorecords.com/mp3/destroyer-sho.mp3]
———————————————————————————————–
45. White Denim – Workout Holiday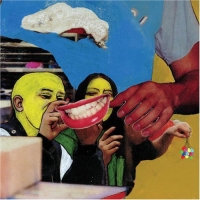 The Austin-based White Denim hold more importance than being identified as one of the first groups to embrace netlabels as a source of distribution. They also are showing that the quality of music does not have to be poor or even mediocre for this type of distribution. In fact, the material can be quite excellent, as their debut album, Workout Holiday, quite perfectly demonstrates. The first version of the album (the "Tour EP") was released in 2007 under the digitalized RCRD LBL, resulting in a considerable amount of attention for a group who had always been a live favorite in their native Texas. The EP version of Workout Holiday was then re-released in 2008 under the same name, featuring several new tracks and re-recorded versions of older ones. "Sitting" and "I Can Tell You" are two examples of their newer material, being two of the more gratifying displays of the group's gritty mixture of blues and garage-rock. "Sitting" is an outstanding display of the trio's youthful energy, as vocalist James Petralli indicates immediately with his quivering croon over a slick piano progression. The remainder of the group – bassist Steve Terebecki and drummer Joshua Block – then come in with a very lively rhythm section, an aspect of the band's repertoire that proves to be one of their major strengths throughout the release. "I Can Tell You" also proves worthwhile as an ode of sorts to early punk, using a repetitive structure over aggressive guitars, a bustling rhythm section, and – the best component – a small sprinkling of keys at the end of each verse. Their methods may have changed from self-distributing CD-Rs at shows to signing with a netlabel and then signing with an actual label, but the newest release of Workout Holiday proves vastly enjoyable regardless of the release format.
———————————————————————————————–
44. Benoît Pioulard – Temper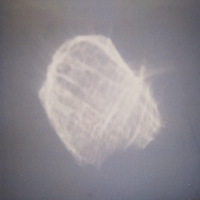 The concept of lo-fi music can occasionally end up being too pretentiously overbearing for some. It can be used as an attempt to cloak a songwriter's inabilities or a producer's lack of grandiosity, but there is little doubt surrounding a select group of artists who embrace the style and use it masterfully. Benoît Pioulard is one of them. He recorded his debut EP, Enge, on a built-in computer, an early indication of his lo-fi endeavors. Listening to his second full-length, Temper, though, I start to wonder whether that "lo-fi" tag can even apply any more. Pioulard has hardly changed, with his interests in tape decay and field recordings fusing together to create a sound that uses elements of folk, pop, and electronic in a delicately consuming form. However, the amount of intricacies that lie in any one of the album's 16 songs makes it seem like it is from another world; it is usually not an aspect of so-called "lo-fi". Often using ambiance in the background of tracks, whether it be natural elements like rain falling in "The Loom Pedal" or melodic attributes like the eerie bells on "Ardoise", Pioulard's success derives primarily from an impressive amount of well-executed ideas. "Idyll", one of the album's more accessible efforts, sees a very simplistic acoustic guitar progression being repeated throughout the entire duration of the track. Adding on numerous complementary instrumental layers is what to be expected and he does so here, but when combined with his caressing, lyrically indistinguishable voice, the result is anything but predictable. The same can be said for a track like "The Loom Pedal", where a repeating acoustic guitar progression is warmly embraced by a synth pad that alters the barren atmosphere into something resoundingly effective. While Temper is perfect for a late-night listen with its gently plucked progressions and use of desolate electronica, the cumulative innovational success engineered by Pioulard makes it more than a nightly affair.
Benoît Pioulard – The Loom Pedal

[audio:http://mineorecords.com/mp3/bpiou-loo.mp3]
———————————————————————————————–
43. Howlin Rain – Magnificent Fiend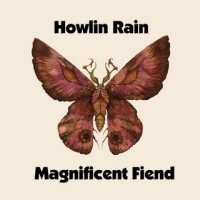 Back in the day when groups like The Grateful Dead and The Allman Brothers reigned supreme, live performances were just as valued, if not more than, the albums themselves. Even if one was able to acquire the show's setlist beforehand, it would likely prove absolutely irrelevant in determining the content of the performance. The musicians in each group altered their initial songs drastically, throwing in a variety of musical styles over structural dissimilarities in a form that sounded ingeniously cohesive and somehow reminiscent of the original song at hand. When listening to Howlin Rain's second album, Magnificent Fiend, it is quite conspicuous that the Oakland-based collective lean towards a similar school of thought. Appropriately meshed in with the "jam band" standards of blues, rock, psychedelia, and folk, Howlin Rain have crafted an album full of unpredictable hooks that are highly indicative of a group with a studied vision of their stylistic roots. "El Rey" is an excellent example of the grup's multi-instrumental prowess, utilizing a variety of keys and organs over a prominent brass section. The chorus is the biggest treat here, where a series of brass clashes with Ethan Miller's wailing vocals to show just how perfectly implemented his soulful presence is. Miller's howl during "Dancers at the End of Time" sounds like some sort of possessed preacher, with a backdrop of vigorous guitar progressions and straining organs acting as the composed followers. The main lyrical focus of "El Rey" describes this group best: "You don't have to change; you don't have to hold onto your past." A similar musical style has been evident for several decades, but the unpredictably enjoyable way that Howlin Rain present their outstanding songwriting and integration of influences is what separates them from the rest.
Howlin Rain – Dancers at the End of Time
[audio:http://mineorecords.com/mp3/hrain-dan.mp3]
———————————————————————————————–
42. Hilotrons – Happymatic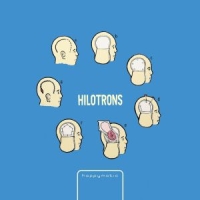 Relying heavily on a genre that fans and critics alike generally tend to call "outdated" can prove to be a risky venture. That is, unless it is performed in such a unique way that it instead appears as an updated memento rather than an outdated . With a clever mixture of humor, wit, and stylistic accuracy, Hilotrons have released one of the surprise successes of 2008 with their third album, Happymatic. Whether Happymatic finds the Canadian five-piece tackling synth-pop on "Emergency Street" and "Streets of Science", new-wave on "Love Suit" and "Caught on Video", or odes to the spaghetti westerns of Ennio Morricone on the instrumental "Feet First", there is something for everyone with at least a slight hunger for everything good that came out of the '80s. That is not to say the album is entirely a trip to the past though, as tracks like "Deep River" and "Big Plans" provide an inventive edge to contemporary indie-rock with snappy guitar progressions and superbly vigorous rhythm sections that allow such efforts to stay within the cohesive range of successful attempts at synth-pop and new-wave. "Big Plans", while not the most intricately impressive effort on the album, proves to be one of the most fun with a chorus that borders on ska and reggae. Mix in a bit of Hilotrons' trademark new-wave and you have yourself an extremely appetizing style to gravitate toward. For a more proficient example of their songwriting, the intense build-up toward the chorus in "Big River" is hard to beat. For an album that contains so many styles (many of which are blasts to the past), it is extraordinary how cohesive Happymatic. For a group who has been flying under the radar for over six years now, this is a fantastic effort that should give them some well-deserved recognition.
———————————————————————————————–
41. Cineplexx – Picnic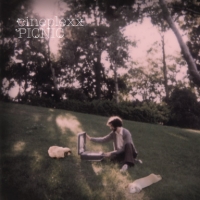 After the sleepless city life of New York City prompted Sebastian Litmanovich to pursue music as a producer and songwriter, he did something slightly unexpected: he returned home to Argentina. You would figure that with all the connections, sights, and opportunities that New York City has to offer, an up-and-coming artist would be at least skeptical of leaving. Not Litmanovich though, as he valued comfort to . This wise decision allowed him to flourish as an artist, playing with the post-rock group Amarena Incident and co-founding a design studio before Cineplexx was even orchestrated. Now, after ten years and five full-length albums, he is widely accredited as being one of the most talented Argentinian musicians of the decade. For his fifth album, the masterful Picnic finds Litmanovich at his absolute finest in crafting an album that defies all atmospheric expectations. Using a variety of twinkling keys, placid guitar progressions, and synthesizers, he has created an extremely lush arena for his beautiful songs to play out in. The standout "Droga Paliativa" fuses together electronic and acoustical aspects of pop music to result in something that proves quite extraordinary. The varying use of reverb on Litmanovich's hushed vocals adds to the atmospheric brilliance, with the infectiousness of the track also being an unavoidable characteristic of the overall success found on "Droga Paliativa". For a more poised representation of Litmanovich's skills as a pop songwriter and perhaps future composer of film scores, the beautiful "Humedad" reaps benefits from twinkling keys and sweepingly somber string arrangements. The same can be said for "Novatone 500mg", an instrumental effort that sees a highly ardent melody flourish with the appropriate touches of synthesizers, samplers, and automated percussion. Whether he is using dozens and dozens of synthetically engineered samples or a single acoustic guitar, the lushly invigorating atmosphere that Litmanovich stirs up on Picnic is nothing short of breathtaking.
Cineplexx – Humedad


[audio:http://mineorecords.com/mp3/cplexx-hum.mp3]