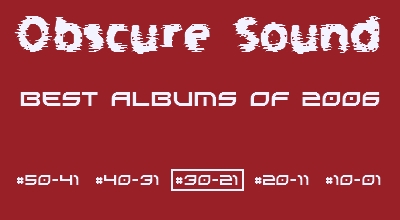 ———————————————————————————————-
30. Destroyer – Destroyer's Rubies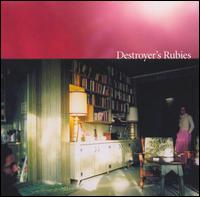 Dan Bejar has one of the music unique voices in indie rock. It's also one of the most recognizable, whether it's with the New Pornographers, Swan Lake, or his own solo project Destroyer. Destroyer's Rubies utilizes Bejar's own admiration for folk and electric pop, always throwing in a dash of keys making each track sound seemingly magical. While the energetic short-lived pop songs such as 'Your Blood' and 'Painter in Your Pocket' are thoroughly enjoyable, Bejar shows extreme patience in growing epics such as the nine-minute 'Rubies' and the colorful 'Looters' Follies', focusing on simple rhyming methods that later demonstrate a much more focused meaning, "You can huff and you can puff, but you'll never destroy that stuff," is an odd beginning to 'Looters' Follies', a song that eventually expands into poetic brilliance with societal stabs like, "I lifted the veil to see nature's trickery revealed as pure shit, from which nothing ever rose, cause nothing ever could". Bejar's risks and entertainment in his own sense have provided for his fifth strong album in a row.
Destroyer – Painter in Your Pocket

[audio:https://obscuresound.com/mp3/2006/des-pai.mp3]
——————————————————————————————-
29. The Pipettes – We Are the Pipettes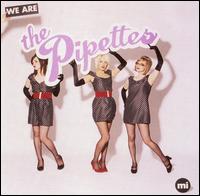 From a superficial standpoint, one would figure by looking at The Pipettes that they are puppets of their label, relying on their good looks and not much else to earn cash. That would be quite wrong. Due to their catchy songwriting and crisp production, We Are the Pipettes is one of the most exciting albums of the year and the fact that it is their debut makes their future look even more promising. With a clear fondness for Phil Spector-era girl groups, the 1950s would have been a perfect fit for the trio from the UK. 'Pull Shapes' is one of the best tracks of the year, with the girls plenty aware of it too, almost teasing when asking "clap your hands if you want some more". We want more, though we are definitely satisfied. Whether it's the dramatic 'Tell Me What You Want', the monologue-driven 'Judy', or the flashing chorus in 'Your Kisses Are Wasted on Me', The Pipettes offer a consistently enjoyable style that uses enough diversity and influences for a captivating performance.
The Pipettes – Your Kisses Are Wasted on Me

[audio:https://obscuresound.com/mp3/2006/pip-you.mp3]
——————————————————————————————-
28. Phoenix – It's Never Been Like That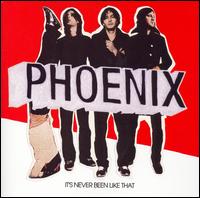 Due to my bewildered public school system, I've been forced to take French the past three years. I still can't speak a word, but that's probably because I just don't care. Thankfully, France's Phoenix sing in English. I don't think that would even matter though, as it's the melodies and general musical energy that make their third album It's Never Been Like That their best. The album is their more cohesive yet, with an inherent concentration on substance over style. Seen as an issue with their previous releases, Phoenix now seems at ease with their strategical songwriting strategy. Where their previous albums often saw the band struggling in an effort to create the most decorative and danceable song possible, Phoenix seems at ease with It's Never Been Like That, with genuine pop songs like 'Rally' and the impressive 'Courtesy Laughs' paving the way for undeniable addictability.
——————————————————————————————-
27. The Radio Dept. – Pet Grief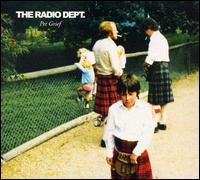 Honestly, I thought this would be the year that The Radio Dept. would break through and gain some more recognition. After ten years, the lush band from Sweden doesn't seem to mind though, as their small but entirely dedicated fanbase seems to keep their spirits high. With a sound usually brushed in melancholy and temptations of regret, Pet Grief is a fine effort in portraying the mood using their signature style of synths, reverbed percussion, and subtle keys. The vocals and elegant and matching, 'I Wanted You To Feel The Same' is just as heartbreaking as the title indicates. Shock, awe, depression, and anguish… the sensations are all surprisingly there in this short but effective production. While they will continue to fly under the radar, The Radio Dept. continues to create songs that fulfill even those who speculate the electronic genre.
The Radio Dept. – I Wanted You To Feel The Same

[audio:https://obscuresound.com/mp3/2006/rad-iwa.mp3]
The Radio Dept. – The Worst Taste In Music (Extended)
[audio:https://obscuresound.com/mp3/2006/rad-wor.mp3]
——————————————————————————————-
26. Bob Dylan – Modern Times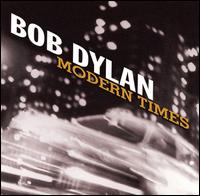 Nothing more can be said about the influence of Bob Dylan in contemporary music. Words will never be able to express Dylan's ingenuity and creative expression. While it has been difficult, I judged Modern Times ignoring the fact that Dylan is arguably considered the greatest songwriter of all time. What I came away with was an album that's incredibly touching, partly taking the fact that Dylan put his heart into his vocal performance, which is now deteriating with old age. Most artists after about twenty or even thirty years begin to lose their touch, but Dylan can still write classic songs after almost fifty years. With all songs about five minutes or longer, Dylan can still craft alluring lyrics and a flowing melody, seemingly with ease. The economically charged 'Workingman's Blues 2' is the best song he's done in years, in touch with the working class and the villains they fight in order to stay sane. 'Spirit on the Water' is entirely romantic focusing on ideals that are unobtainable yet beautiful, with lyrical foreplay that scrawny contemporary artists fail to imitate. "Life without you, doesn't mean a thing to me," Dylan still speaks with his signature tone, "if I can't have you, I'll throw my love into the deep blue sea". Modern Times is an extraordinary effort from an artist who ages like wine.
Bob Dylan – Workingman's Blues 2

[audio:https://obscuresound.com/mp3/2006/bob-wor.mp3]
Bob Dylan – Spirit on the Water

[audio:https://obscuresound.com/mp3/2006/bob-spi.mp3]
——————————————————————————————-

25. Graham Coxon – Love Travels at Illegal Speeds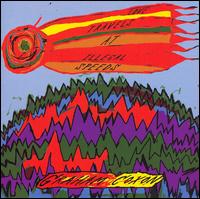 While it may sound a bit odd to some, I've enjoyed Graham Coxon's post-Blur career more than Damon Albarn's. This is probably due to myself being a big Blur fan, as Coxon's solo albums do not sound entirely different from Blur at all. While Albarn was toying with Blur's expandability in Think Tank and writing radio-friendly hits with Gorillaz, Coxon has kept it low with the same guitar-driven pop hooks that Blur's reputation previously stood on before his departure. As the original guitarist, it comes as no surprise. Love Travels at Illegal Speeds is solely dependant on Coxon's ability to craft hooks and tight melodies, not dwelling on songs that are complex or intimidating. The lovable 'What's He Got?' is two-faced, with a upbeat melody that is unusually dependant on languishing lyrics. Jealousy is a topic explored throughout the album, even as Coxon refuses to admit defeat. 'Standing On My Own Again' plays like Blur's 'Beetlebum', initially propelled by a steady verse that is built upon by a chorus that gives off a feel of loneliness and deprivation. Either way, Coxon's songwriting ability in Love Travels at Illegal Speeds gives an interesting argument on whether Coxon was the true brainchild of Blur.
Graham Coxon – Standing On My Own Again

[audio:https://obscuresound.com/mp3/2006/gra-sta.mp3]
——————————————————————————————-
24. Gotye – Like Drawing Blood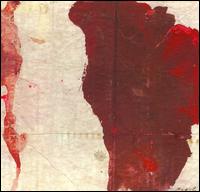 Wally de Backer's solo alias Gotye is another project that has managed to slip under the radar this year. De Backer seems to be one of those artists who somehow manages to contain the ability to shift between musical atmospheres with ease, with songs ranging from New Orleans jazz to Ennio Morricone-like acidic orchestral backdrops, all contained in his Like Drawing Blood. One listen to 'Hearts a Mess' should convince you of de Backer's talent, with a stunning display of raw human emotion over building strings echoing the steady movement of percussion. "Let me occupy your mind," de Backer states softly, "as you do mine", is the foreshadowing to an explosive string arrangement that is reminiscent of the devastating chorus. If sadness is not your cup of tea, flip over to his most popular song 'Learnalilgivinanlovin'. Recalling classic elements of jazz and soul, de Backer's use of samples and backing vocals shows his capability in full from. Judging from Like Drawing Blood, it should only be a matter of time before de Backer reaches prominent status.
——————————————————————————————-
23. Final Fantasy – He Poos Clouds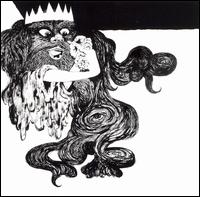 Owen Pallett is a one-man force, creating a powerful sound that bands with dozens of individuals seek to capture. Before establishing himself with his two remarkable solo albums, Has a Good Home and this year's interestingly titled He Poos Clouds, Pallett was chiefly known as the touring violinist for Arcade Fire and the Hidden Cameras. Classically trained, he is one of the most sought after string artists in the indie scene, a natural display of natural talent. He Poos Clouds expands on the striking but simpler debut Has a Good Home, adding more string accompaniments. Besides Pallett's brilliant multi-instrumental melodies ranging from strings to piano, the poetic lyrics is the one of the most impressive aspects about the album. Pallett certainly has a fondness for the likes of Lord of the Rings and Zelda, as seen in 'He Poos Clouds', though a repeating theme in the album is concerning the cloak of homosexuality. Both 'This Lamb Sells Condos' and 'I'm Afraid of Japan' deals with a man in a broken marriage, being torn apart by his true sexuality by which he keeps a secret, as it is told, ""Now his mind will start to wander when he's not at his computer, now his massive genitals refuse to co-operate, and no amount of therapy can hope to save his marriage". While at times humorous, Pallett's lyrical irony tells a tale of both something dramatic and heartfelt, whether the brilliantly arranged strings do it justice or not. He Poos Clouds is one of the most interesting albums of the year, dealing with lyrical topics that are both interesting and foreign to many, even while Pallett's musical talents are evidently breathtaking.
Final Fantasy – He Poos Clouds

[audio:https://obscuresound.com/mp3/2006/fin-hep.mp3]
Final Fantasy – This Lamb Sells Condos

[audio:https://obscuresound.com/mp3/2006/fin-thi.mp3]
——————————————————————————————-
22. Bruce Springsteen – We Shall Overcome: The Seeger Sessions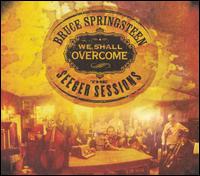 It brings a smile to my face knowing that both Dylan and Springsteen found a place in my list this year. While The Boss' newest album, We Shall Overcome: The Seeger Sessions was entirely a collection of covers consisting of traditional and Pete Seeger songs, Springsteen sounds like he is having his most fun in years. With all the songs recorded live in just a few days, Springsteen and his session musicians revived memorable folk favorites such as 'Old Dan Tucker' and 'O Mary Don't You Weep' with considerable success, with Springsteen's usual enigmatic and excitable presence igniting the fire. If anything, the album also brings to light the engaging songwriter that Seeger is, while also managing to mold the songs into something more relevantly modern. I also found it interesting how Springsteen managed to discover the brilliance of Seeger's lesser known work, deciding to ignore his more venerated songs such as 'Get up and Go' or 'Where Have All the Flowers Gone'. Springsteen's choice of songs works out incredibly well in the end though, with characters like "Old Dan Tucker" eclipsing many of Seeger's political viewpoints.
Bruce Springsteen – Old Dan Tucker
[audio:https://obscuresound.com/mp3/2006/bru-old.mp3]
Bruce Springsteen – O Mary Don't You Weep
[audio:https://obscuresound.com/mp3/2006/bru-oma.mp3]
——————————————————————————————-
21. Danielson – Ships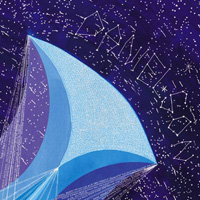 My review of Danielson's Ships was the first official post on Obscure Sound, which seems to be ages ago, even though it was just last Feburary. Being one of my first favorites of 2006, Ships offered the exciting flair and inventiveness that really se the tone for a year of oddball creations promoted by personalized media. Though often thought of as a Christian songwriter or the leader of a mock cult, chief musician Daniel Smith is probably best known as a kid from suburban New Jersey often seen in tree costumes. With vocals that are shriekingly exotic, Smith sets the stage around a variety of brass and vocal hooks, most notably in the acclaimed single 'Did I Step On Your Trumpet', seen mainly as a sarcastic stance on superficiality and loneliness. Whether it's spoken to an angelic love interest or God himself, Smith proclaims, "How many times I obsess, and I'm making a mess failing to impress you in all that I can't do". Such witticisms can be found throughout a naturally catchy effort that was helpful in the band's remarkable progression.
Danielson – Did I Step On Your Trumpet
[audio:https://obscuresound.com/mp3/2006/dan-did.mp3]
Danielson – Time That Bald Sexton
[audio:https://obscuresound.com/mp3/2006/dan-tim.mp3]