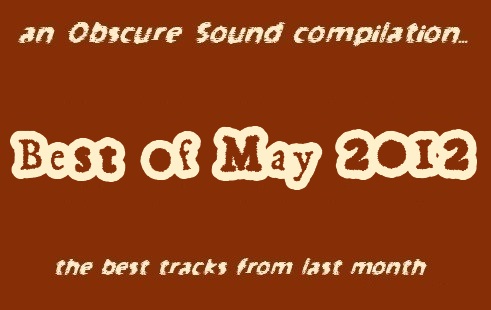 One month ago, I hadn't heard of most artists on this compilation. Excluding a handful that were featured in the past (John Maus, The Virgins, Eversons, Tesla Boy, Jesus H. Foxx), the great majority of these new finds were via e-mail submissions. That's my favorite method of finding new material to post; you never know how a great an artist could be. How much exposure they have to this point is irrelevant, since experiencing an artist's work without any prior context can be thrilling. This compilation is a fan of that sentiment.
Don't bother wondering if the track listing is any way representative of qualitative order. My aim is to make the compilation flow well. I enjoy all of these songs, and attempting to put one ahead of the other is a waste of time. They're all good. If you don't wish to download the massive .RAR file, then the Media page is a good way to stream most of the music on one page.
On a different note, expect a dramatic number of increased content – and more writers – right after July 4th. I've been extraordinarily busy with non-OS stuff all year, but that'll change a bit in July. Starting then, and running throughout the summer, I plan on massively expanding Obscure Sound. But enough of that. Summer is just about here. Enjoy the tunes.
Also, check out the free albums from last month: Monster Rally, Time Travelers, and Summer Flake.
01. Gap Dream – 58th St. Fingers (post)
02. John Maus – Mental Breakdown (post)
03. Paris – Say It (post)
04. Monster Rally – Snoozer (post)
05. Port St. Willow – Amawalk (post)
06. Pajama People – They Keep Saying (post)
07. Time Travelers – Abalone (post)
08. Tesla Boy – Fantasy (post)
09. Kids – Indian Paintbrush (post)
10. Los Encantados – Maritime (Wagner's Dither Down Disco Dub) (post)
11. Monster Rally – Honey (post)
12. Badass Yuki – Cherry Tree Bonanza (post)
13. The Last Temptations – Police State (post)
14. Cary Kanno – Take Me Away (post)
15. Summer Flake – Inside Out (post)
16. The Virgins – Venus in Chains (post)
17. KiNo – Won't Do (post)
18. Jesus H. Foxx – So Much Water (post)
19. The Eversons – Creepy (post)
20. Pagiins – What's the Point? (post)
DOWNLOAD ENTIRE COMPILATION>>>
 (138 MB, .RAR)